We can all agree that selling your home quickly to be able to move out right away can be a very stressful experience. Even if you got a new and better job opportunity, the catch is you have to move across the country. The excitement you felt when you heard about the good news can suddenly disappear because of how difficult this situation can be.
From finding a real estate agent, preparing, staging, and selling your home to packing up and relocating, the whole process of moving out from a place that has been your home for many years and travel across the country to move into another can be very overwhelming.
Relocating with removalists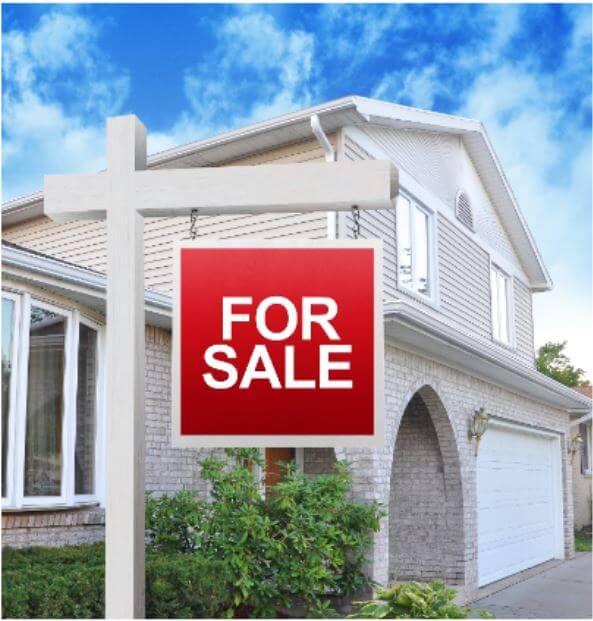 Choose An Effective Selling Strategy
Before you put up the "for sale" sign on your yard or do anything to increase your chances of selling your home fast, it's important to choose an effective selling strategy. This is the perfect time to consult a real estate agent, so you'll get some help on deciding which is the right path for selling your home quickly for a good price.
If you're confident with your ability to market your home on your own and negotiate, you can skip consulting a real estate agent and sell your house directly to buyers. But, if time is not a luxury to you and you really need to sell your home quickly as you need to move as soon as possible, you might want to go with cash home buyers like Offer House to close a deal faster.   
Cash home buyers will offer you an amount for your home after knowing more about its condition. For instance, if you're in Auburn, Maine, Ocean City Development will buy houses as is. They'll inspect the property through a video walkthrough and offer you a suitable amount. It's then up to you when you want to close the sale. This option means you don't have to spend money on renovation or home improvements, and you won't need the help of a real estate agent.
Consider Some Quick Repairs Or Fixes
The first tip to a fast home sale is to make any necessary repairs that need to be made prior to listing your home for sale. In most cases, this means removing any non-functioning items and replacing them with new ones.
Some items that are often neglected include exterior doors and gutters. These things can easily increase the price of your home, so it is important to fix them as soon as possible. This is especially true if the exterior door is really outdated and doesn't match the rest of your home.
While you're at it, you may also want to redesign the look of your home in a way that'll maximize its resale value. 
You'd want to check the following parts of your home and see to it that they're in good condition:
Floor and walls: Give these a new coat of paint in a neutral color. Considering having damaged floors repaired. If you can, adding carpeting will also add value to your home.
Roof: Because a leaky roof means more problems such as mold, it's crucial to have this part of your home in great condition. A prospective buyer won't hesitate to look for another option if your home has a damaged roof. Kitchen and bathroom: You don't have to spend tons to renovate your kitchen and bathroom. Just ensure that all the faucets are working and not leaking, and the countertops are clean. Having the drawer pulls updated may also be helpful. If your budget allows, repainting the cabinets will also improve your kitchen's appearance.
Improve Curb Appeal
One of the most important things to do if you want to sell your home fast because you're moving is to improve its curb appeal. Keep in mind that the first thing homebuyers see is the exterior of your property and how it fits with the rest of the neighborhood. Make sure that your exterior is newly painted, your yard thoroughly cleaned, and your lawn and the bushes are well-pruned.
It is possible that a potential buyer may simply drive past your home without ever seeing it because they were disappointed with how your property looks from the outside. Therefore, cleaning up and improving the look of your exterior will help you to get a sale at best possible time.
When it comes to residential estate properties, curb appearance matters a lot. So, do your best to improve the curb appeal of your home so it'll look attractive to potential homebuyers.
Put A Good Price On Your Home
No matter how you improve the curb appeal of your home, clean it up, or make renovations to it, it still won't sell quickly if it is overpriced. Heck, no one will ever buy it if it's way overpriced. One of the hardest things to do when you need to sell a home because you're moving out is how to put a price on it. Pricing too high will only cause buyers to ignore it; price it too low will cause you to lose money than what it's truly worth.
The best way to determine the best possible price for your home is to consult a real estate agent or go online to search for prices of other homes that are comparable to yours in your area. Lowering the price of your home, especially after making some improvements and enhancements to it, is not a good thing to do. But it's also essential that your asking price is not too high and out of line with other comparable houses on the market.
If you can't determine a good price for your home, try to think like a potential homebuyer. It's also a great idea to have your friends or neighbors tour your house and ask them to suggest some selling prices.
Conclusion
It is not uncommon for homeowners to be eager to sell their homes, especially after being offered a new job in a different city or state. By following our tips above, decorating it to sell, and putting a fair price on your home, we can guarantee you that you'll be able to sell it in no time.