Plain painted windows, even in different color are just not so interesting anymore. Endless walls call for endless imagination. You can use wall stickers, you can use graffiti, or you can write quotes on the wall… whatever brings you joy!
Wall art stickers are a fast, simple and low cost way of totally transforming a room allowing for a brand new look, whatever style you have in mind.
Until you see these ideas you can not even imagine what can all be seen on a wall. There are lots of amazing wall stickers that are funny and in a same time complement the furniture elements.
In a first place, you will associate them with the kids' room. But not just there – you can use decorative wall stickers that will look elegant in every room! You will simply bring the nature to your home with flowery, wooden, grassy, or stickers that are printed with falling leaves,birds, even dandelions!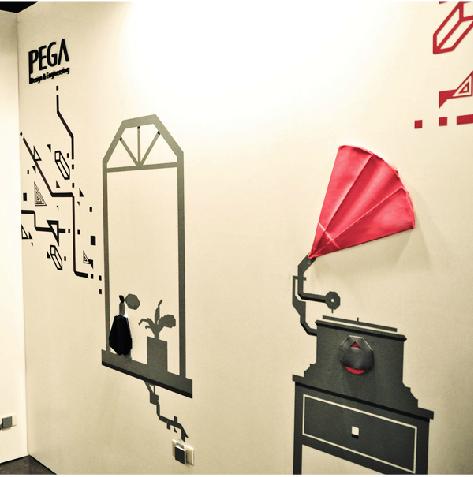 via Pega Design
For this amazing clock, you only have the mechanism set on the wall – everything else is a sticker!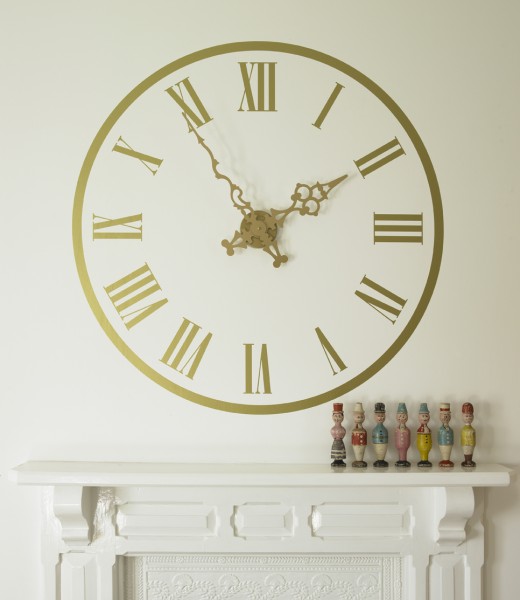 via Brume
Or, imagine a family tree made from pictures framed on the wall…  Or even your kid's favorite video game in 2D through the whole wall! You can also personalise your wall sticker with your child's name for an extra special touch. Once your child has grown out of the design or theme, the wall stickers can be easily removed and leave no marks.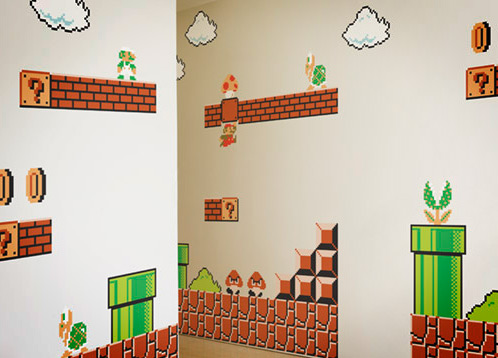 via Think Geek
 Most important, they are easy to apply, and easy to remove. You don't need a professional to set them up. You can do it yourself!