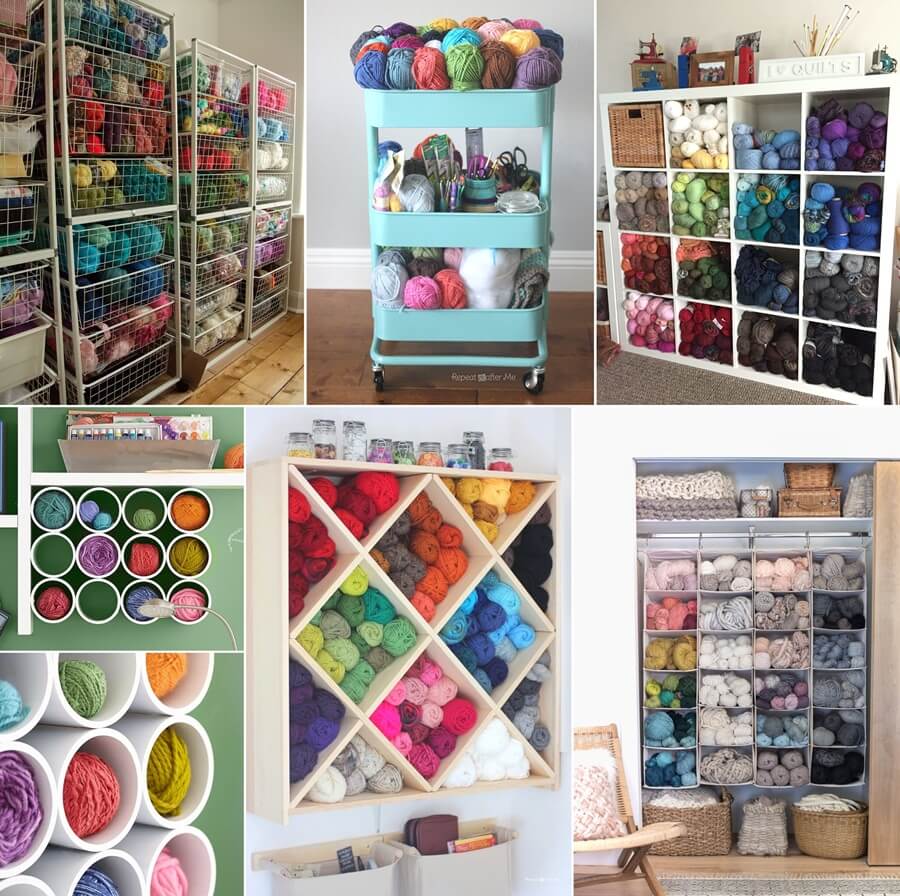 If you love knitting or crocheting a lot then you must have a collection of yarn. But instead of searching for yarn from the tangled balls, you can be a little organized and make a storage system for the yarn. Here are some ideas.
1. Create a Yarn Storage on Wheels in an IKEA Raskog Cart so That You Can Easily Move It Around Your House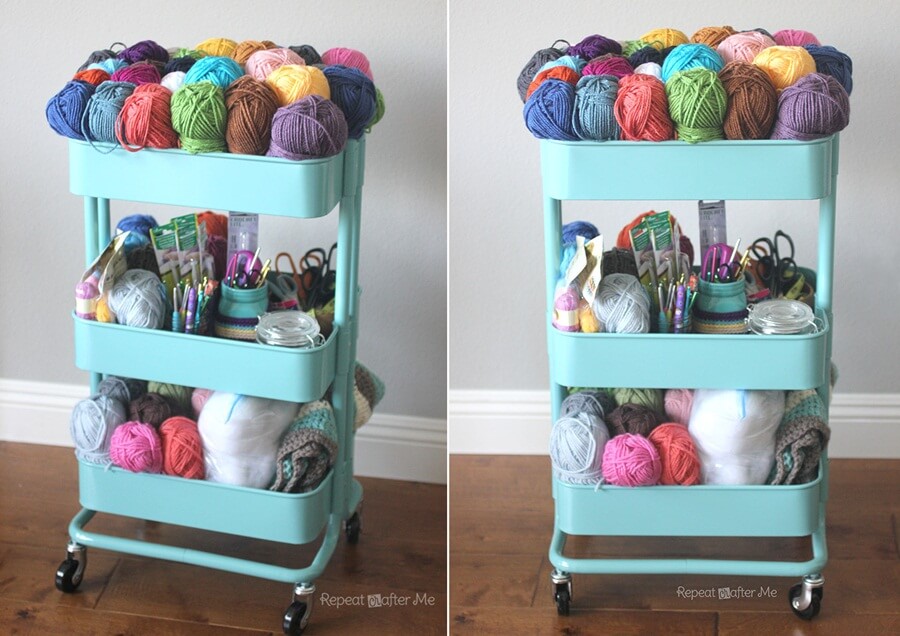 via here
2. Take Inspiration from a Wine Rack and Build a Shelving Unit for Yarn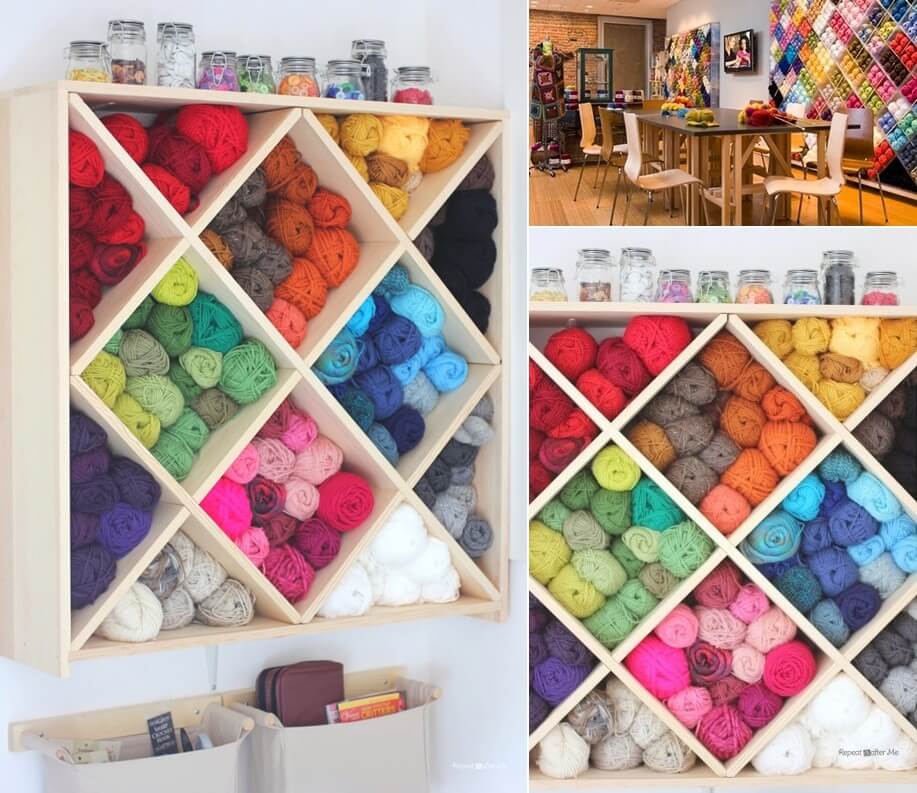 via here
You can also repurpose a wine rack instead of making one from scratch.
3. Fix Plastic Storage Cubes on a Wall and Create a Storage System on a Budget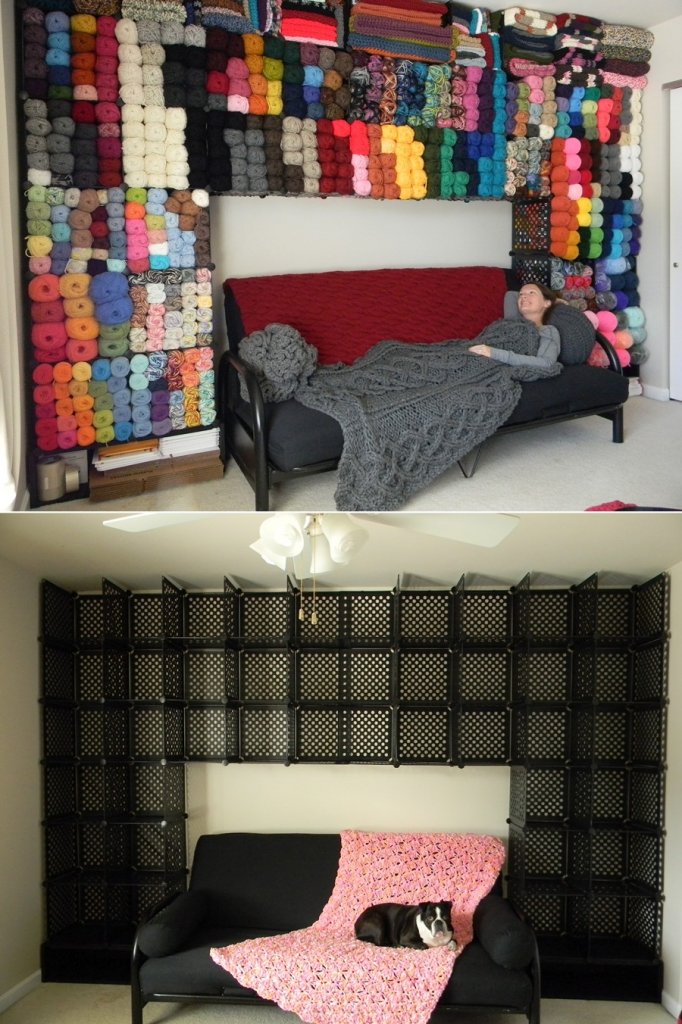 via here
4. Store The Yarn in Hanging Closet Organizers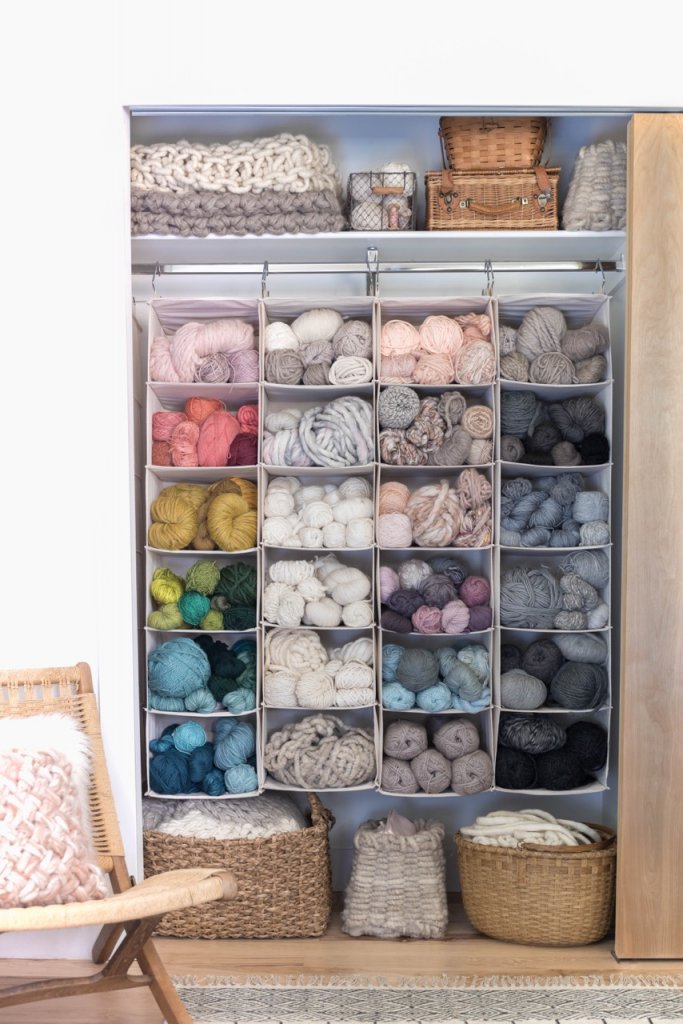 via here
5. Stack and Fix Wooden Crates Together with Screws and Display The Yarn in Color Coded Manner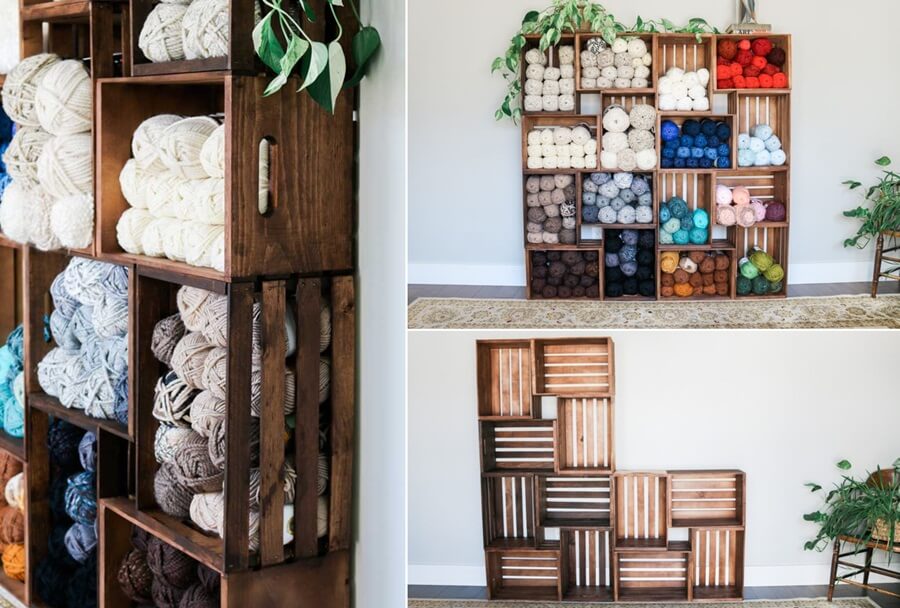 via here
6. Store and Organize All The Yarn Balls in a Tiered Wire Basket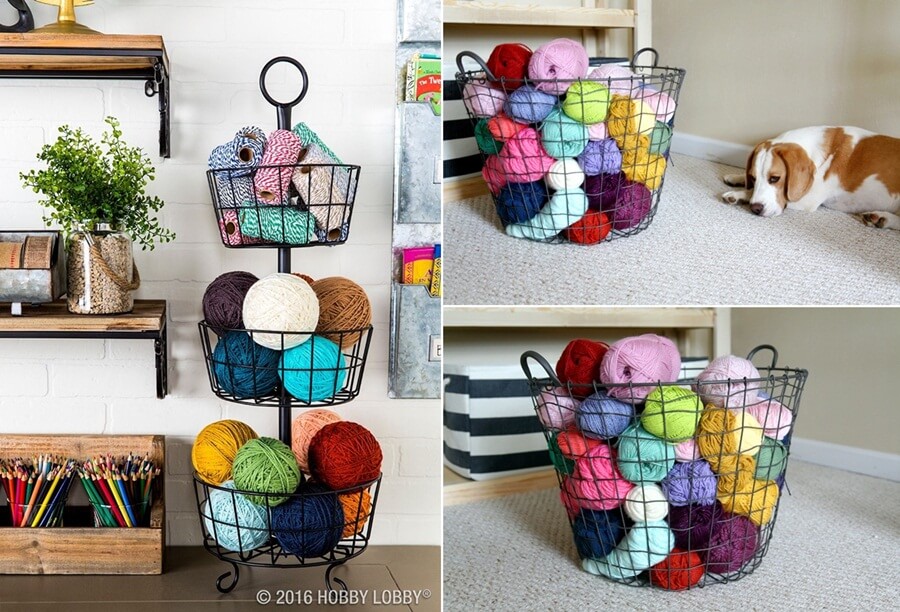 7. Store Color Sorted Yarn in Glass Jars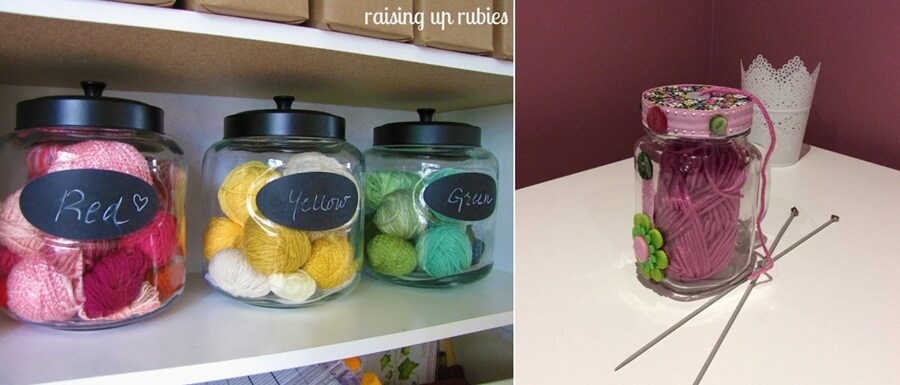 You can store in individual jar holders as well. Add labels too if you want a neater look.
8. If You Are a Heavy Crocheter or Knitter Then Invest in a Wire Basket Storage System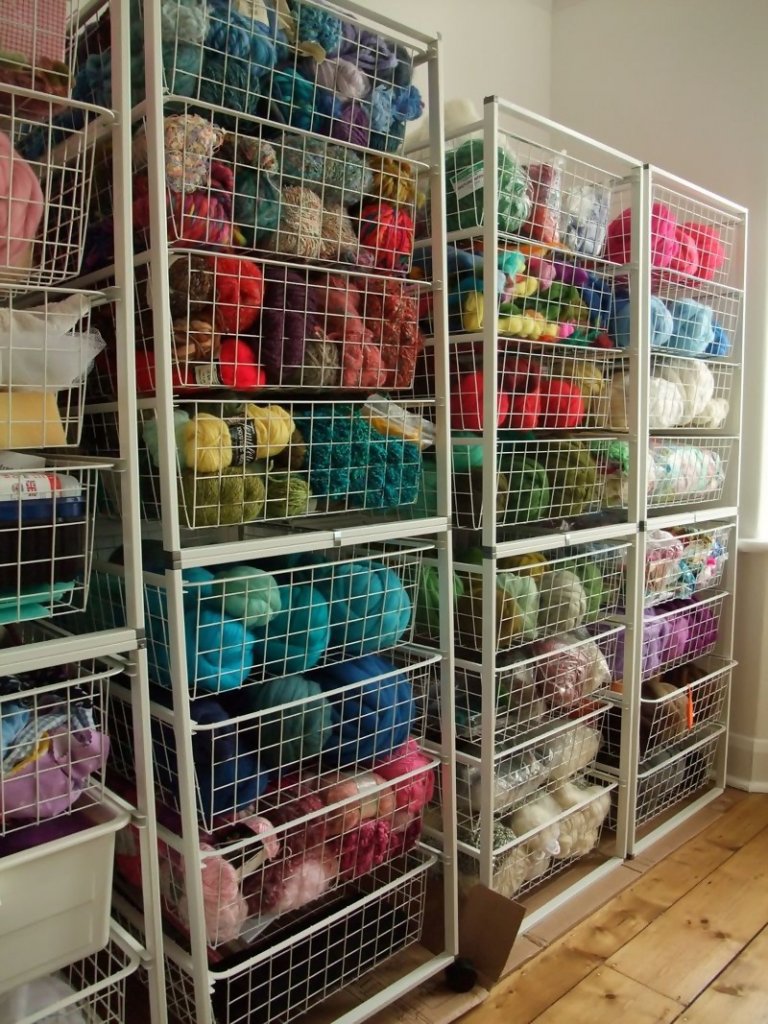 via here
9. Make a Yarn Storage Rack by Joining Pieces of PVC Pipe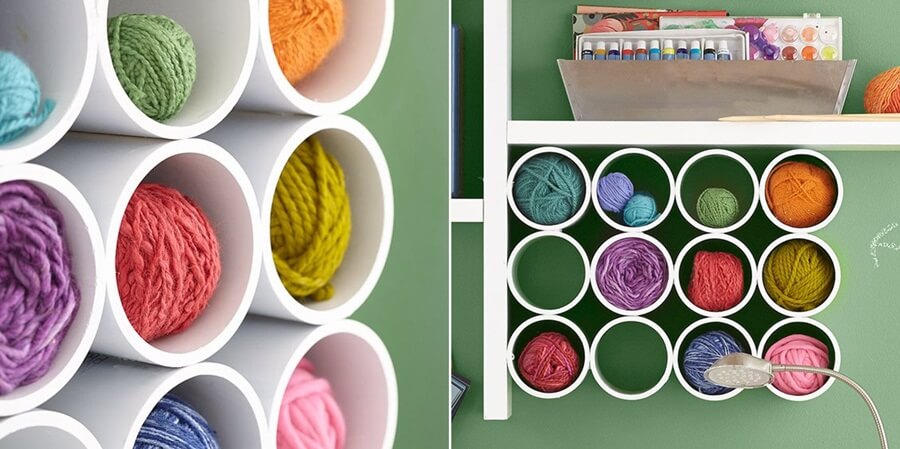 via here
10. Fill an IKEA Bookcase with Your Yarn Collection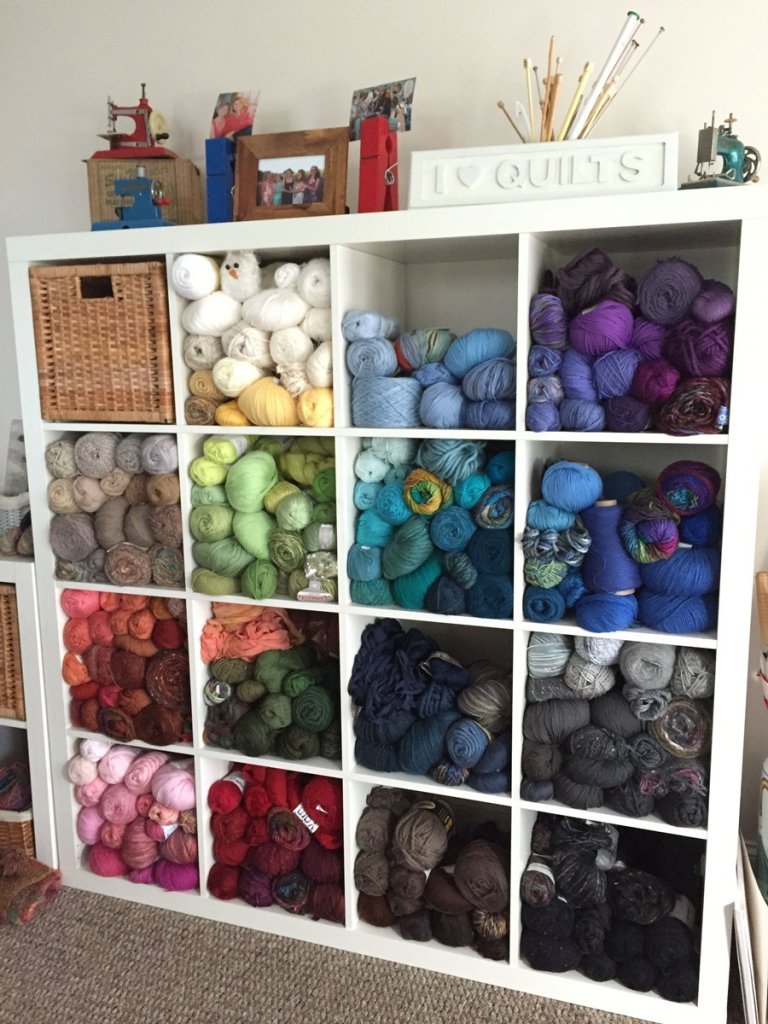 via here