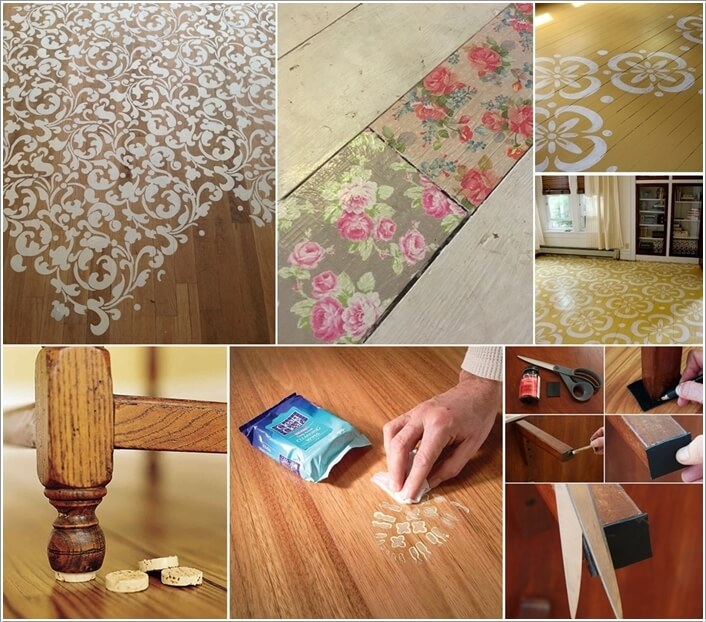 Once you have invested in a wood floor then it is very important to keep its maintenance in check. Because if you will not take care of the floors they will lose their charm in no time. If you want to get a wood floor installed, sanded or polished then Freedom Flooring is the one-stop solution for you. And if you want to know some hacks for DIY floor maintenance and cleaning then here you go.
Always protect your home from household termites as they can destroy your wooden floors, and you may need the help of a pest control service to eliminate them
1. For Dents First Use Sandpaper and a Damp Tea Towel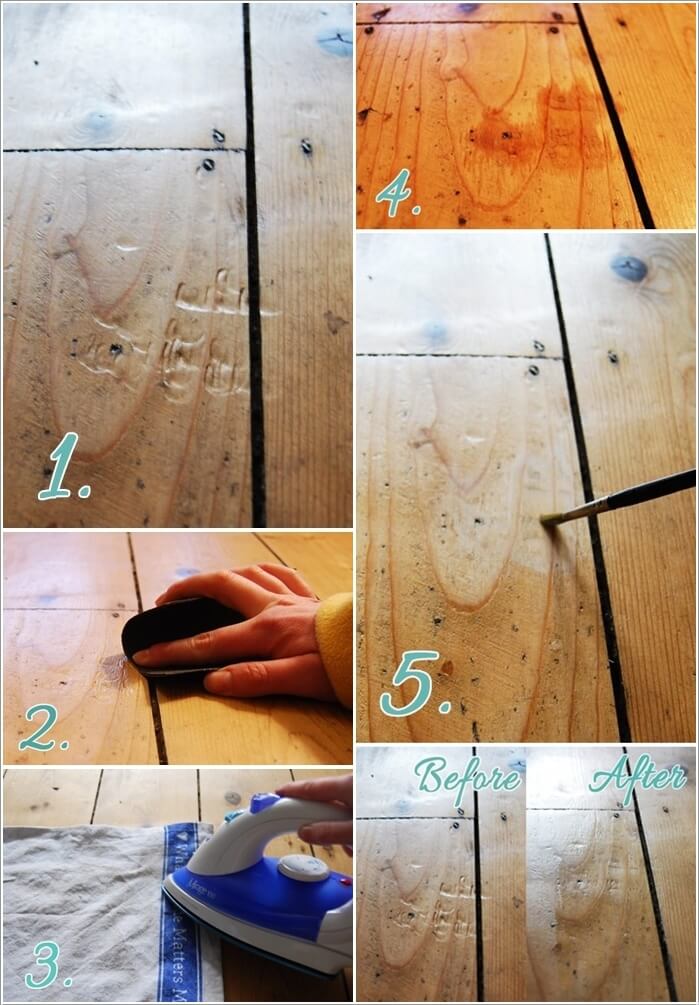 Sometimes a wood floor gets dented and to fix it you can use a pretty simple technique. First you have to use a sandpaper on the dent to get rid of the layer of varnish.
After that put a damp tea towel over the dent and then use a steam iron above it. Once finished use a small brush to apply varnish for retouching.
2. Make Your Own Non Toxic Floor Polish with Olive Oil after Cleaning The Floor with a Steam Mop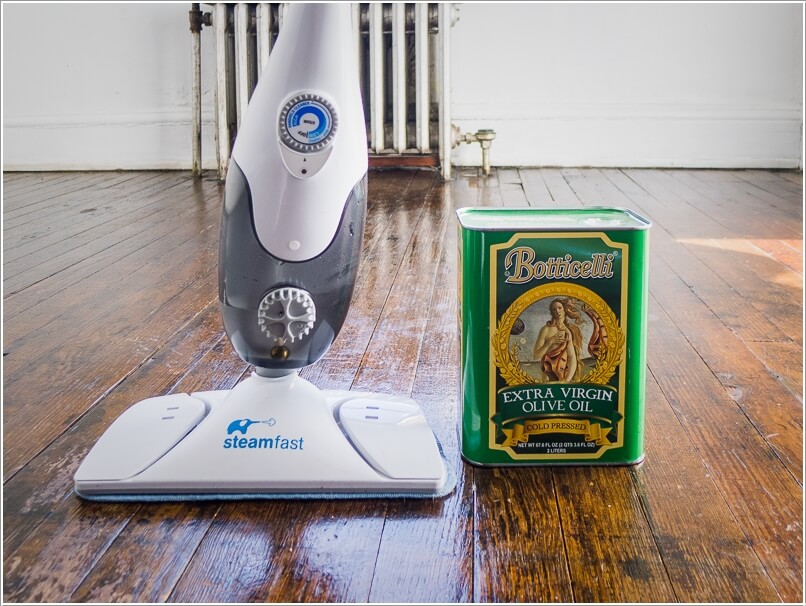 If you can't go for a detailed polish with quite a cost then simply use olive oil to freshen the floor easily.
3. Prevent Chair Scuffing by Gluing Scrap Leather or Wine Cork Slices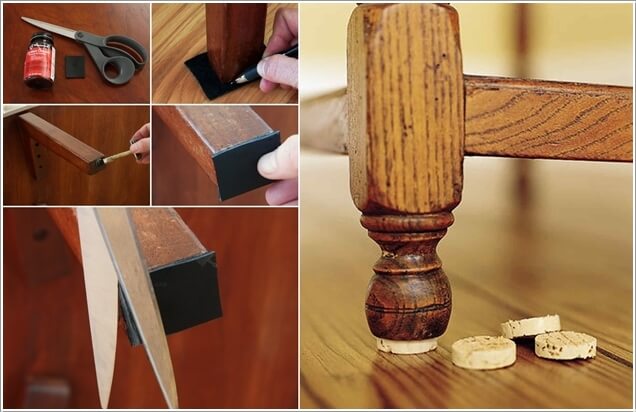 Chairs can sometimes make the floor scuffed and you can prevent that by using scrap leather or cork slices as shown.
4. Who Said Mayonnaise is Just for Sandwiches?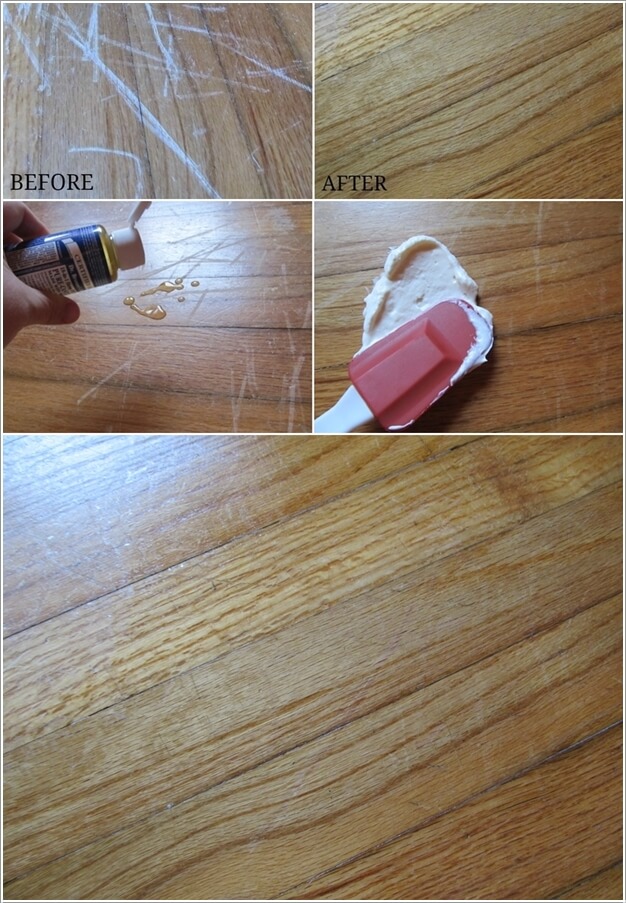 A great hack from kitchen ingredients is first rubbing the floor with olive oil and then mayonnaise to get rid of scratches.
5. Refinish Thin Scratches on The Floor with Walnuts or Pecans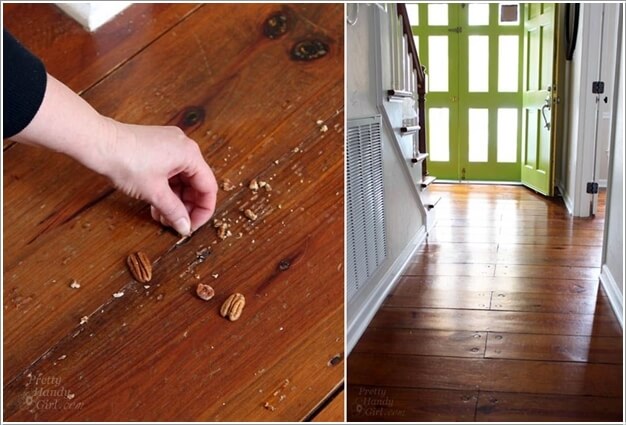 Another way to remove fine scratches is with walnuts or pecans because they are oily in nature and can act as a polish to conceal scratches.
6. Make a Three Ingredient Cleaner with Water, White Vinegar and Lemon Essential Oil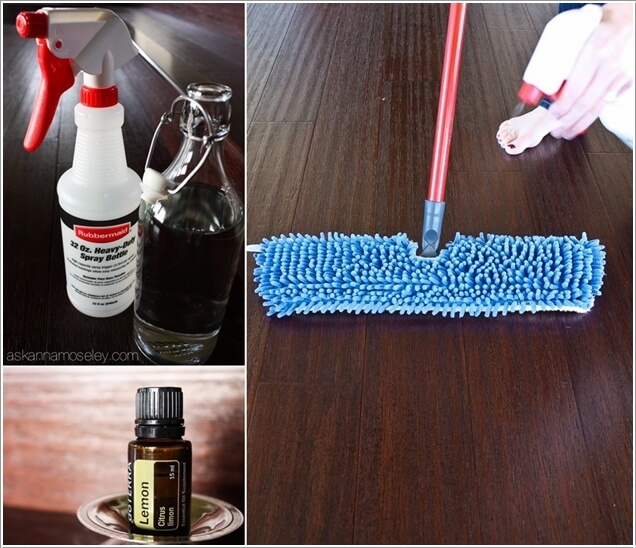 Want to clean the floor with some homemade solution? Then make a mixture of water, vinegar and lemon essential oil. After cleaning your home is going to smell like lemons.
7. Give a Whole New Look to The Floor with Stencil Painting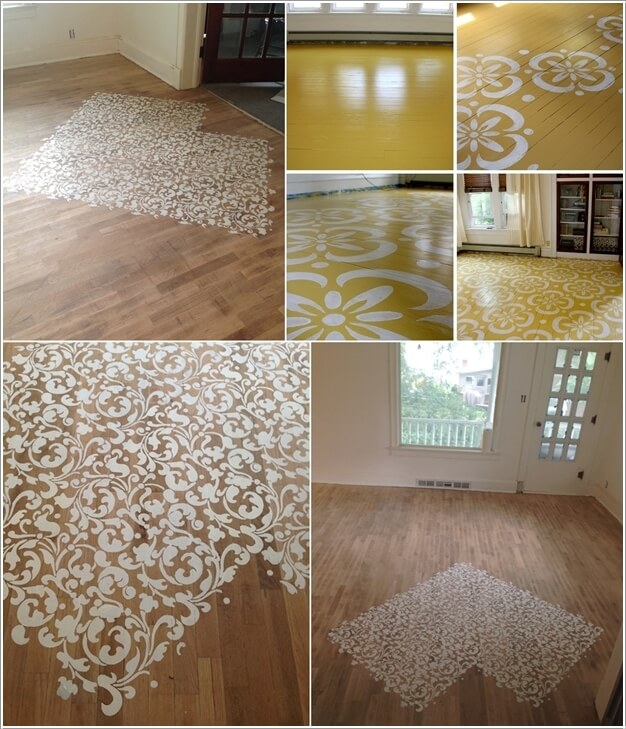 If you can't go for polishing or re-staining the floor then you can conceal its old look with stencil painting technique. The pattern created with paint and the tired wood will make a great combo.
8. Remove Paint Stains with Facial Cleansing Wipes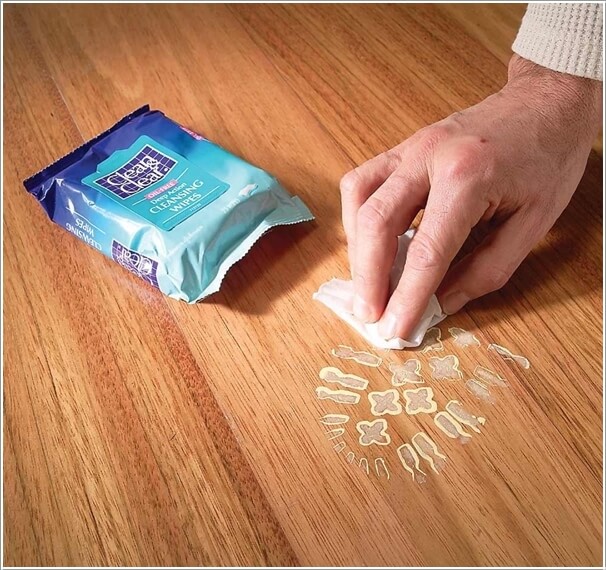 If you have accidentally splashed or stamped paint on the floor while doing some project then you can wipe it clean with facial cleansing wipes.
9. Baby Powder Can Fix Squeaky Floors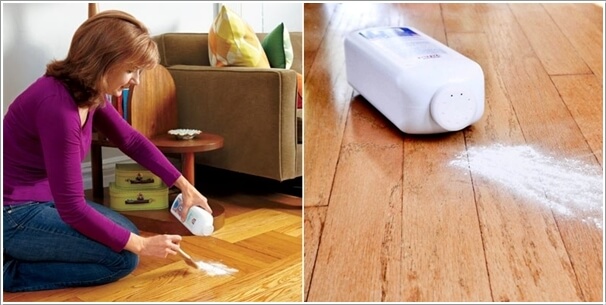 If the floor has started to squeak then sprinkle baby powder that will penetrate in the seams and will prevent friction of the floor boards.
10. Refresh a Tired Floor with Decoupage Technique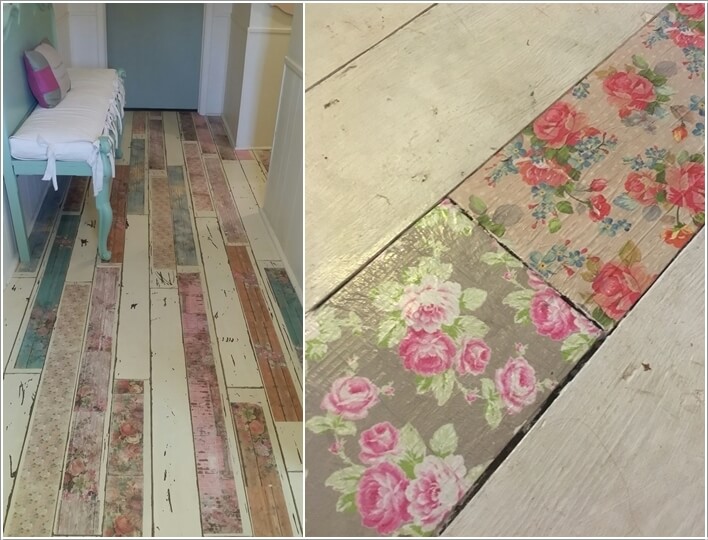 Another great way to refresh an old floor is with decoupage. You can either use fabric or wallpaper for that.