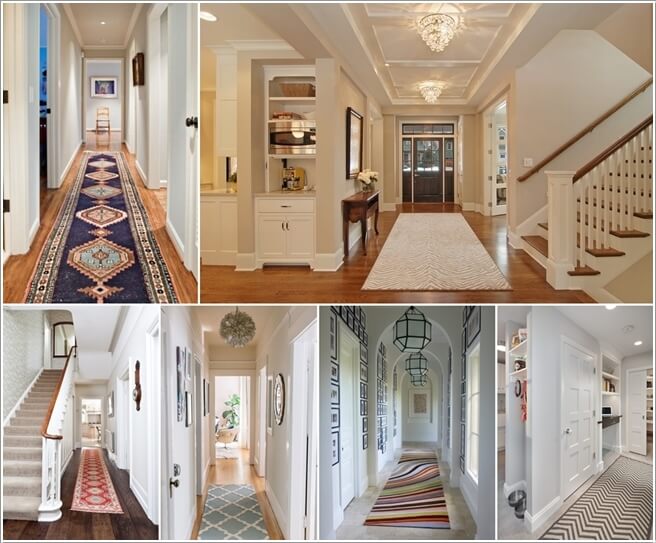 The hallway is the first part of your home's interior. If it is designed inviting and cozy, it will leave a good impression on you and your visitors. To make a hallway cozy one very easy way is to roll out a stylish runner rug. Some really beautiful rugs are available at catwalk rugs too. Let's say, if you want to add pattern to your hallway, roll out a striped runner. If you want to add texture, go for a woven rug. These and more designs are below for your inspiration:
1. Spice Up The Hallway  with a Traditional Runner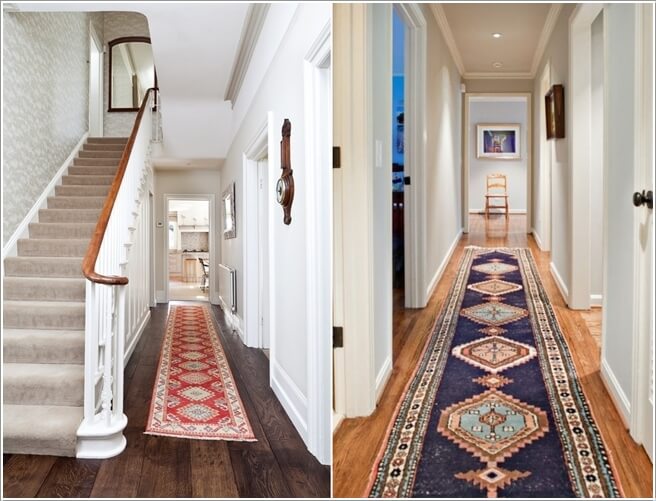 Old is gold and any runner with a traditional pattern will definitely increase the beauty of your hallway by many folds.
2. Create A Customized Runner with Carpet Tiles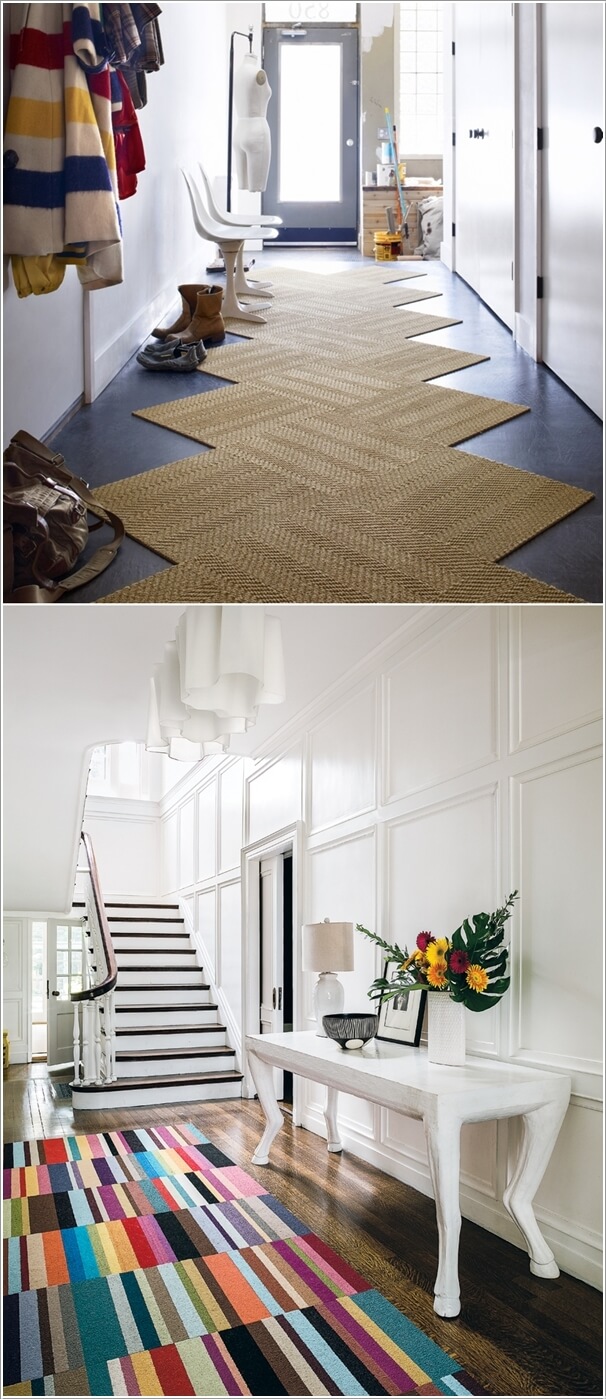 If you can't seem to find the right size of the runner for your hallway then you can make one by yourself using carpet tiles. In this manner you can create the perfect combination of design and size without compromising on style.
3. A Floral Masterpiece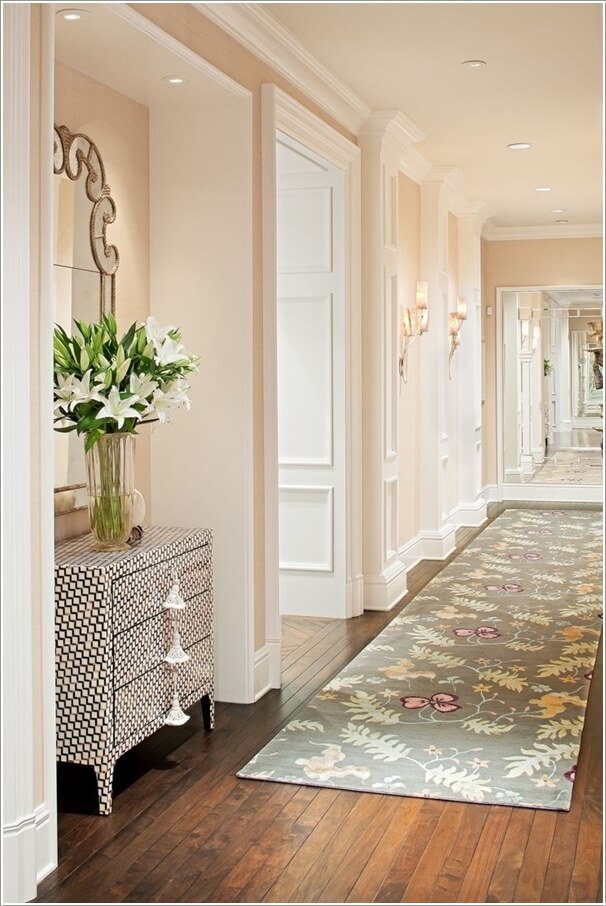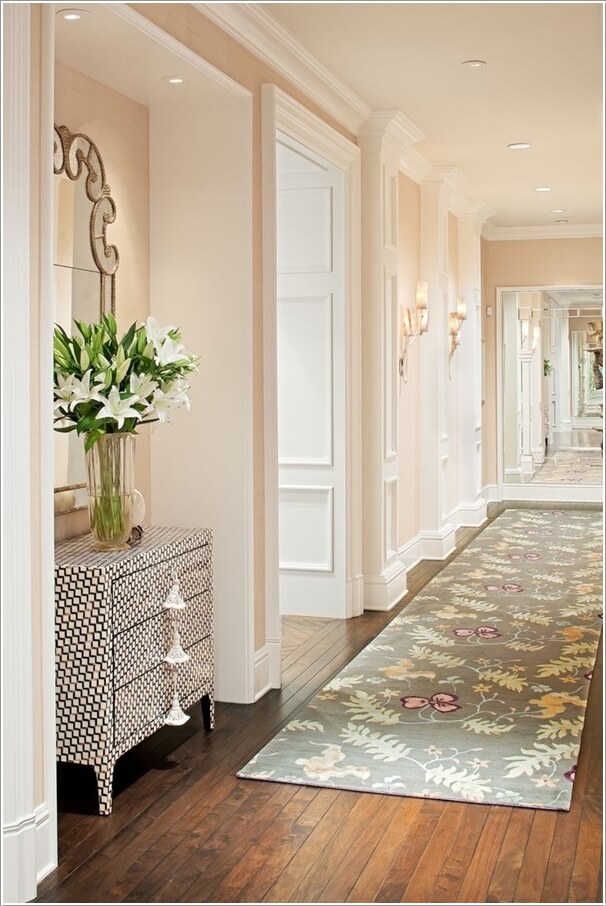 Flowers bring freshness and a feminine feel to any place they are added. And the same goes for a hallway.
4. Coordinating Stair and Hallway Runners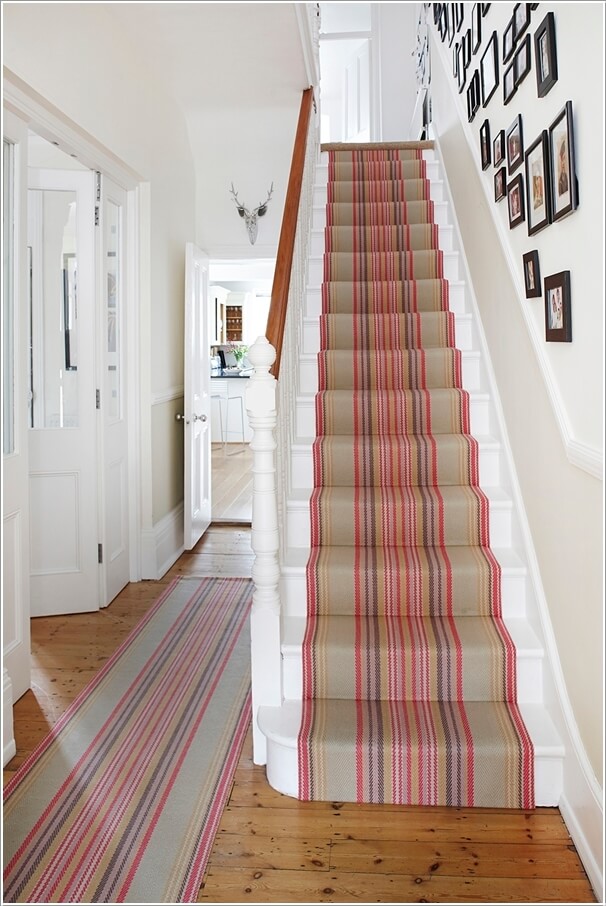 If your hallway has stairs too, then you can match the stair and hallway runners to create a harmony in style.
5. A Timeless Moroccan Stencil Runner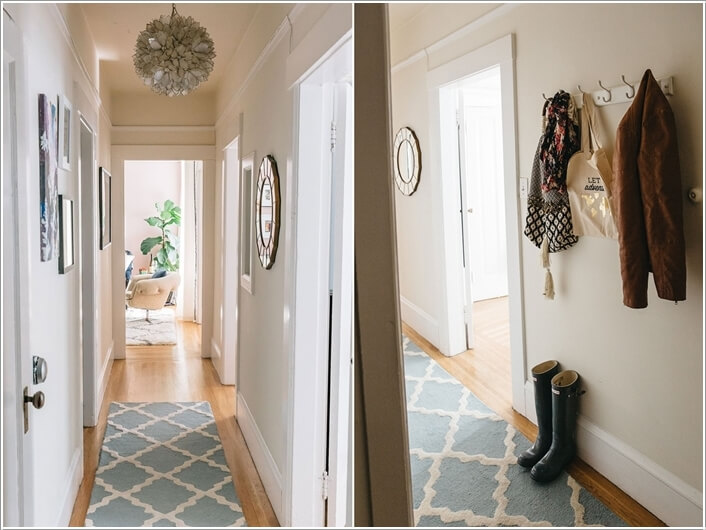 Some patterns are designer approved and one such pattern is a Moroccan stencil. No matter how many trends will come and go, Moroccan stencil can never go wrong.
6. A Woven Runner Rug with a Wonderful Texture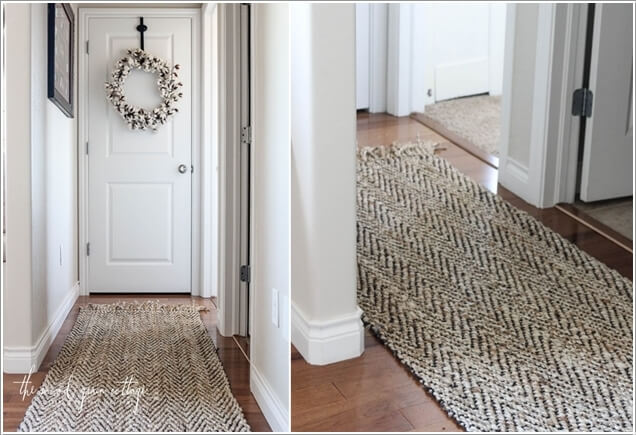 If you want to introduce texture to your hallway, then a woven runner is the decor element you should go for.
7. Dandy Striped Runners in Different Colors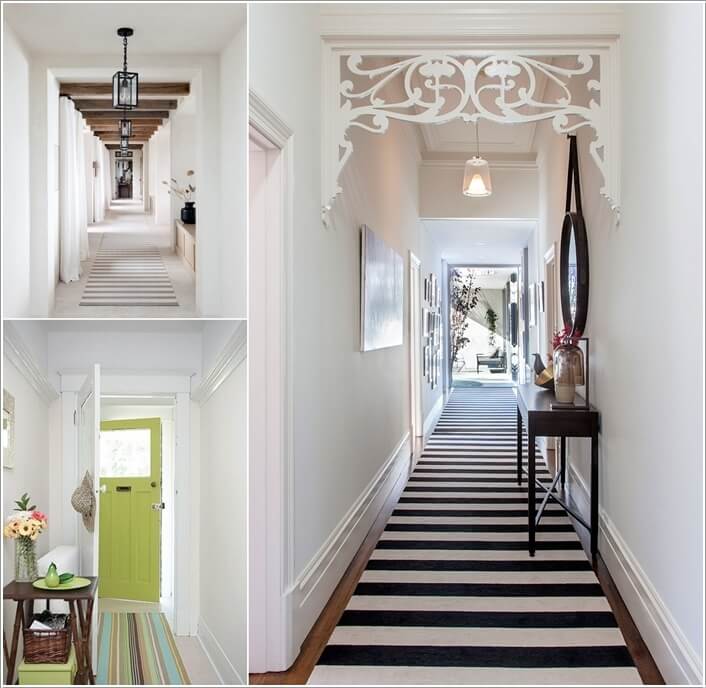 If you are a fan of stripes, then depending upon your design taste go for a monochrome or a colorful striped runner.
8. A Classy Chevron Runner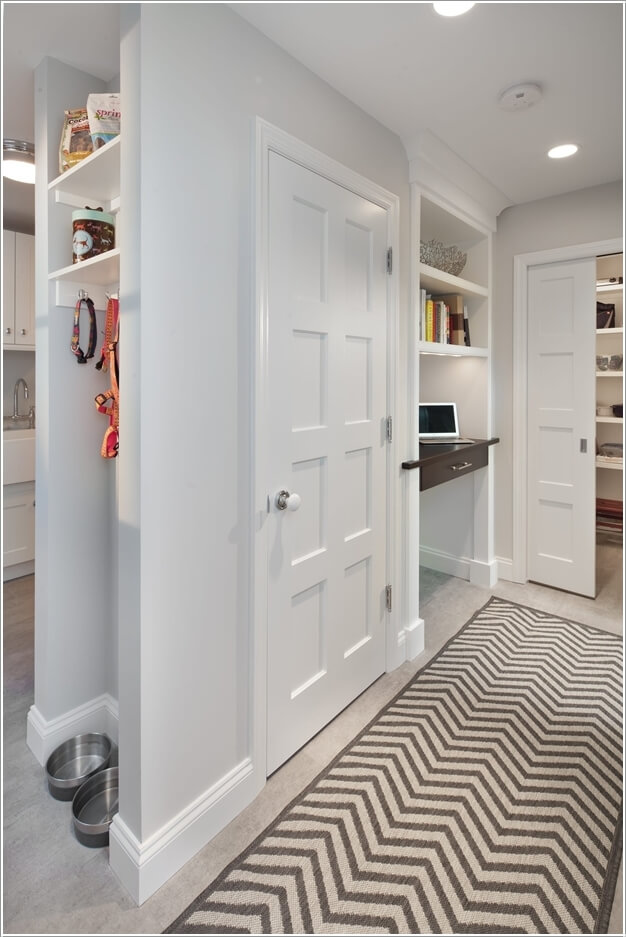 Just like Moroccan stencil discussed above, chevron pattern is also timeless. It is a stylish pattern and goes well with almost any kind of interior.
9. An Animal Print Runner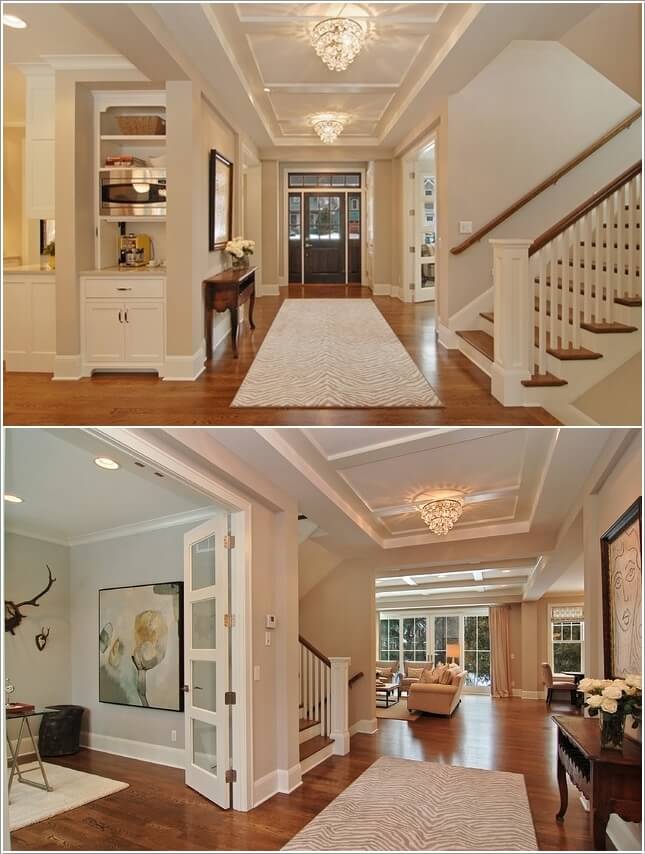 Do you like animal prints? If yes, then decorate your hallway with an animal print runner. If you don't want the print to be too loud, then you can go for a runner with an animal print in muted tones like this one.
10. Cheerful Color Pops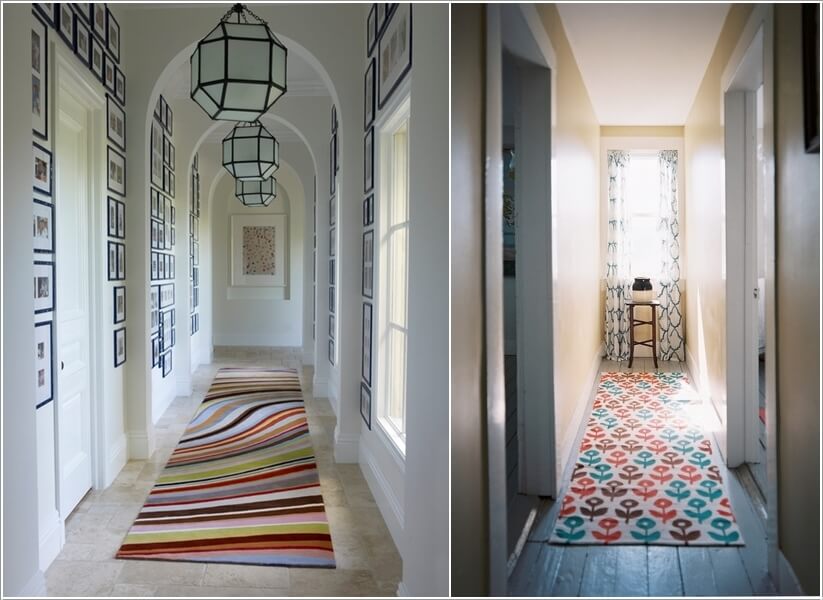 Want something lively and cheerful in your home? Then adorn your hallway with a jazzy runner.