You don't know comfort until you sit in the womb chair in your living room. Named the womb chair because of the comfort it provides and how it hugs the body, it's design was inspired by the womb.
Not only is it comfortable, but it is stylish and elegant.
As you sit in the womb chair, here is more you should know about it.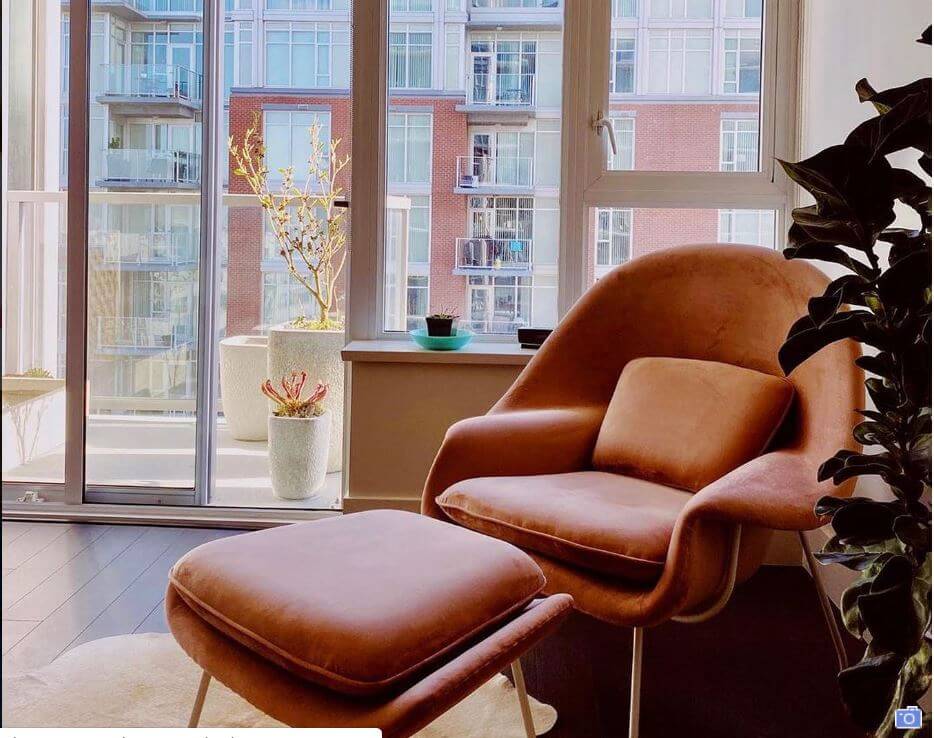 First Design Was In 1946
The first design of the womb chair was in 1946. As fate would have it, Eero Saarinen who was working on the design of a comfortable chair based on its shell, met with Florence Koll who was looking for a comfortable chair. Saarinen wanted a chair that was comfortable because of its shell and not its cushion.
On the other hand, Koll was looking for a chair that she could curl up in, and sit however she wanted. She needed a chair that resembled a basket full of pillows.
This is when the womb chair design was born. Saarinen was inspired by the womb. He observed that people are hardly comfortable since they were born. And so the chair represented that comfort.
The Womb Chair is Super Comfortable
You can curl up in the womb chair in many positions and still be comfortable. The womb chair is known as a comfortable chair, and it is suitable even for taller people.
Remember, you can only be comfortable if you want to rest and relax in the chair. It is not meant for studying, working or sitting upright. You only need to relax, stretch your legs and lay back.
The chair is paired with an ottoman for total comfort. Those who have used the chair review it as comfortable, unlike lounge chairs.
Place it in an area where you can relax such as the front of a picture window, near the fireplace or in your reading corner.
Made Using High-Quality Materials
The womb chair is made using high-quality materials, which guarantees its durability. It has a fiberglass shell that is then covered with urethane foam. It is then encased in leather or a soft fabric.
The legs are made using stainless steel 304 grade with chrome finish. These are durable and designed to last long.
Cushion seats are of medium firmness, although you can customize this to your needs.
The materials are non-toxic and fire retardant and so they are safe to use even with a baby.
Besides, they come in different colors and so you can choose the one that meets your décor needs.
Can Be Used To Meet Your Décor Needs
You can use the womb chair to meet your décor needs. Whether you want it as standalone furniture, an accent piece, or a statement piece, the womb chair comes in handy.
As an accent piece, the chair can be the focal point of a room. As standalone furniture, the chair can be placed next to a gallery wall, a bookcase, in a corner or near a planter.
The womb chair looks simple in the design, such that it can match your furniture whether it is in the living room, bedroom or at the office.