Trendy, stylish and functional is every homeowner's dream for a house. Though the three may seem worlds apart, the latest technology in many home appliances helps to achieve just that. Windows are the main focal point for many homes. And as such, they need to stay functional and stylish.
If you're looking for a new design to implement in your home, you're most likely doing it for others as much as it's for you. Staying on top of changing trends in window dressing in 2019 will keep you thousands of steps ahead of others. Your shades and blinds should look just as sophisticated from the outside as they are in the inside.
At the same time, they should serve their purpose which is giving you privacy, keeping off harmful UV rays from your home, reducing noise filtration and increasing energy efficiency.
Some of the 2018 styles in blinds and shades are phasing, and new ones are taking up their place.
Other trends have no signs of going down anytime soon. While personal preference and home ambiance dictate much of the window dressing, below are some trends to consider for shades and blinds in 2019.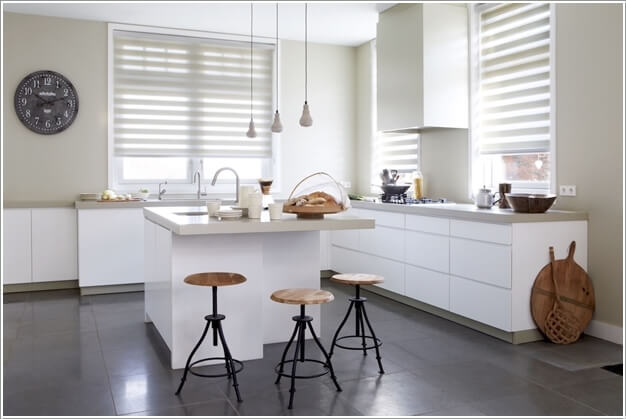 2019 Latest Trends in Blinds and Shades
Cordless Faux Wood Blinds
There's no limit when it comes to wood-imitation in window blinds. Having faux- wood-draped windows is gaining momentum as early as January. These blades add a sophistication of wood on your windows and leave enough space when opened to allow light.
They offer good insulation against UV rays and keep off cold during winter. If color is an issue, the wood looking PVC drapes come in neutral colors that will pop in any background.
Sheer Blinds
Dressing the window with sheers started in 2018, and it's not slowing down any time soon. Think of a sheer drape which can function like a blind, that's what these fiberglass blinds are like. If you're confused on picking blinds and drapes, you can get the benefit of both with a sheer blind.
Bamboo Blinds and Shades
From faux wood to bamboo, 2019 is looking towards natural and exotic looking window dressing. Woven bamboo blinds are eco-friendly, and they add a natural looking aesthetic look in your home. Pick from a selection of colors that agree with the style of your home.
Cellular Shades and Blinds
Expect to see more people buying functional shades and blinds in a bid to save the energy bills during winter and summer. Cellular blinds and shades offer both style and benefits in energy efficiency.
Double or single-sided cellular shades and blinds are effective in keeping off cold during winter and heat during summer consequently lowering the consumption of energy through heating and cooling.
Conclusion
Windows blinds and drapes have the power to transform an ordinary looking window to a stunning attraction in a home's indoors and outdoors. If you can't decide between shades and blinds, take both and see which one you like best. Fargo blinds offer you an endless variety of the latest trendy blinds and shades.