The amazing white! Pristine white. It freshens the look of every room, it widens it up, and it makes it look always neat, clean… It looks simple; it breeds with air, elegance…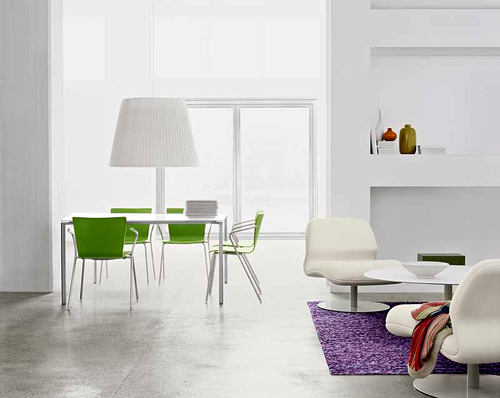 via Ivana Al-Rousan
You can add strong colors to the white – colors like turquoise, cyclamen, black – it is allowed. But only with one or two major elements in the room. It also looks very good with wood in every color, brown, maroon, ivory, etc.
It is the best if you choose the white color for rooms that need to be always spotlessly clean and sterile, such as the kitchen and the bathroom. In that way, you will always notice the dirt and it will be easier for you to wipe it out – unlike from the puffy material of the sofa, the pillows, or the carpet.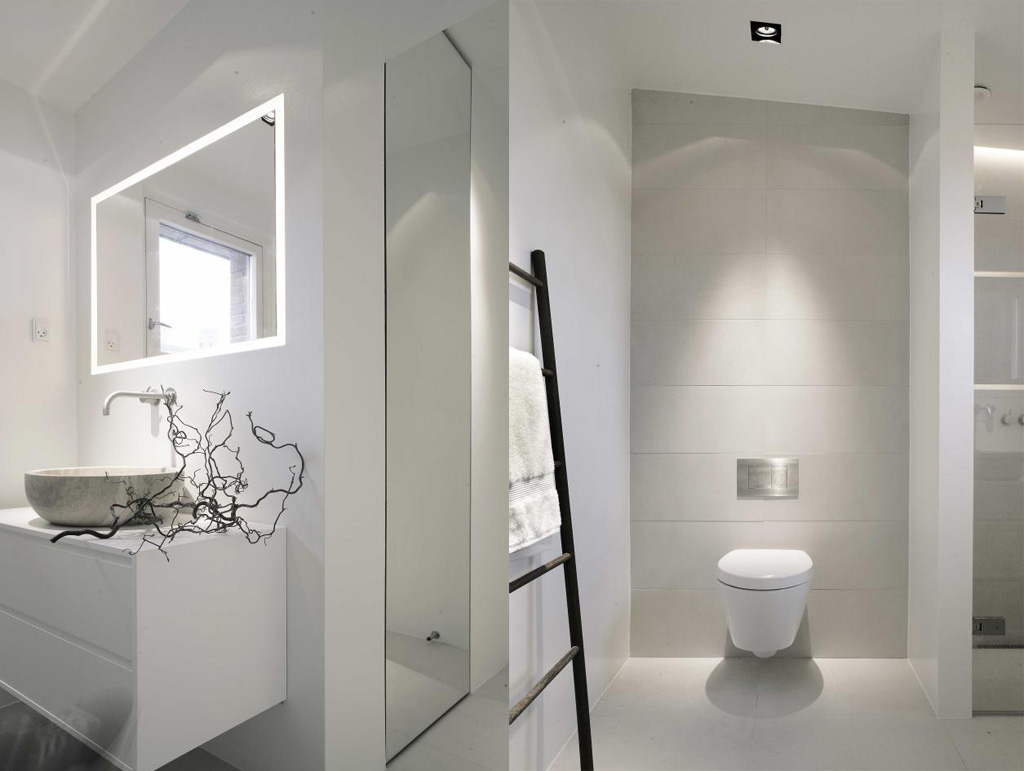 You can use wall-stickers, or paint one of the walls in color. You will usually associate white interior design with minimalism, but not necessarily. You can have lots of elements, lots of decoration, but still dominate with the white color.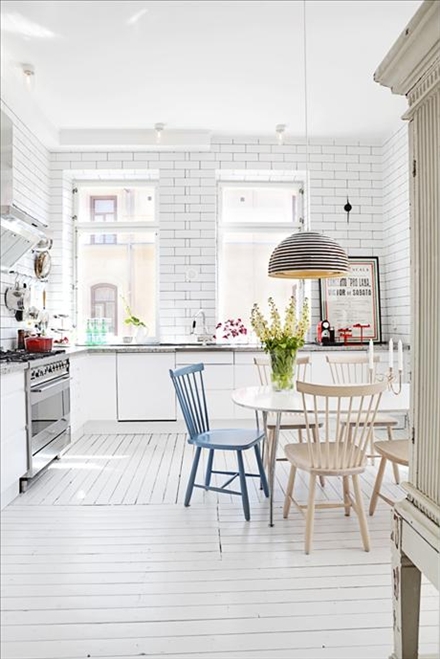 via Pernilla Hed
Once again – be careful with the choice of the materials – and, you will always have to keep it clean, since it will always show!