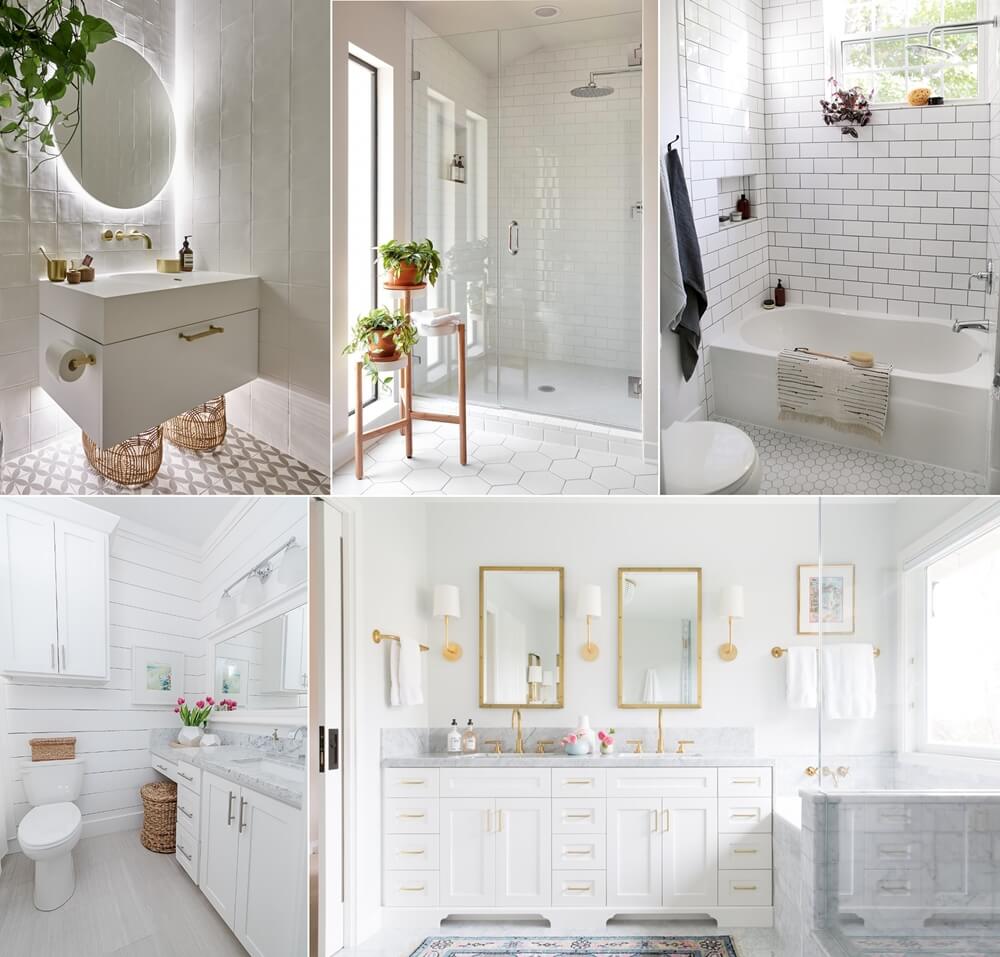 We all love those white bathrooms we see in magazines. But, have you ever thought you can design a white bathroom effectively on your own too? It doesn't matter what the size your bathroom is. You can design a cheap bathroom suite in white if it is small. For larger white bathrooms, you can keep some tips and tricks in mind and bring your dream bathroom into your reality. Here are some ideas to design white bathrooms.
Use The Classic White Subway Tile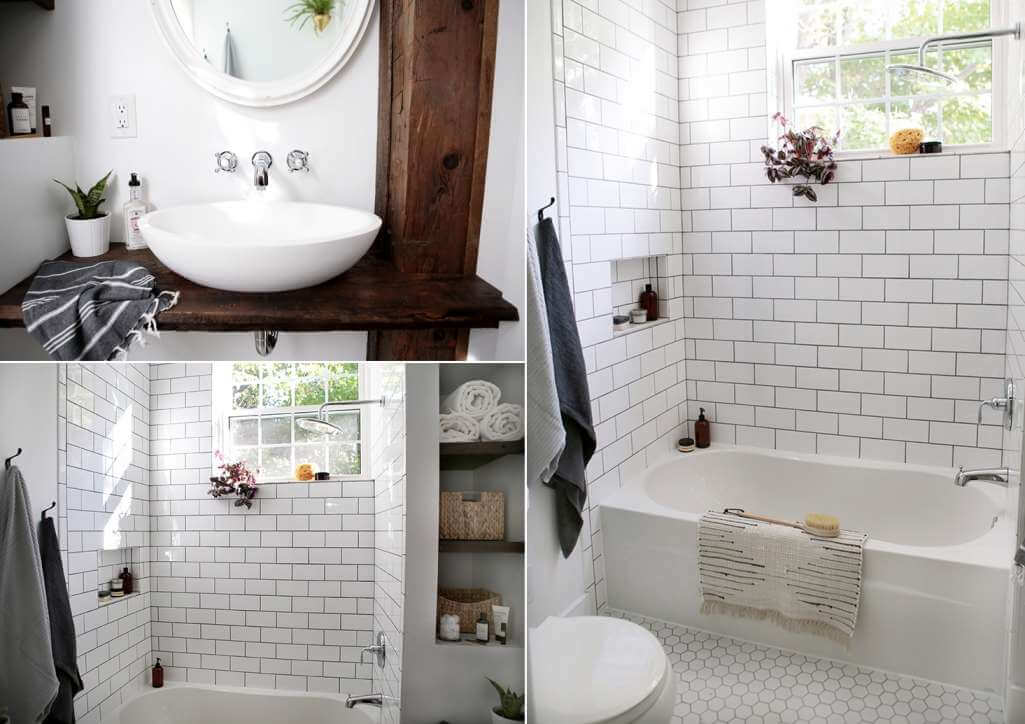 When we think of a white bathroom, the first material that seems almost ideal for it is none other than white subway tiles. White subway tiles can suit small and large bathrooms equally well.
Add Some Life to an All White Bathroom with a Patterned Tile Floor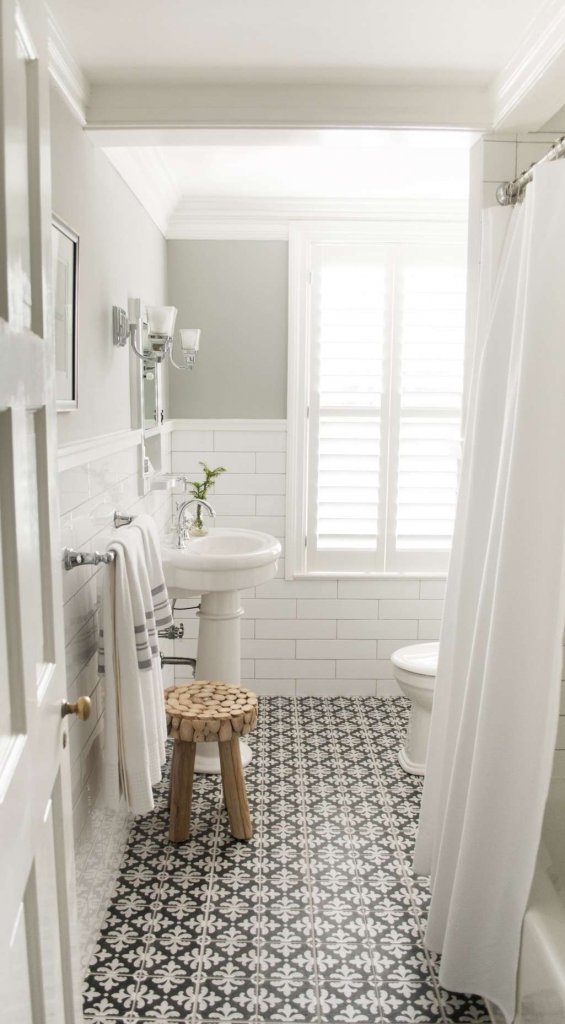 While an all-white look of the bathroom looks absolutely a breeze, it can sometimes become too boring. So, you can bring some life to it with a floor that has decorative tiles. To create some cohesiveness, you can choose a pattern that has white in it.
Create Warmth with Lighting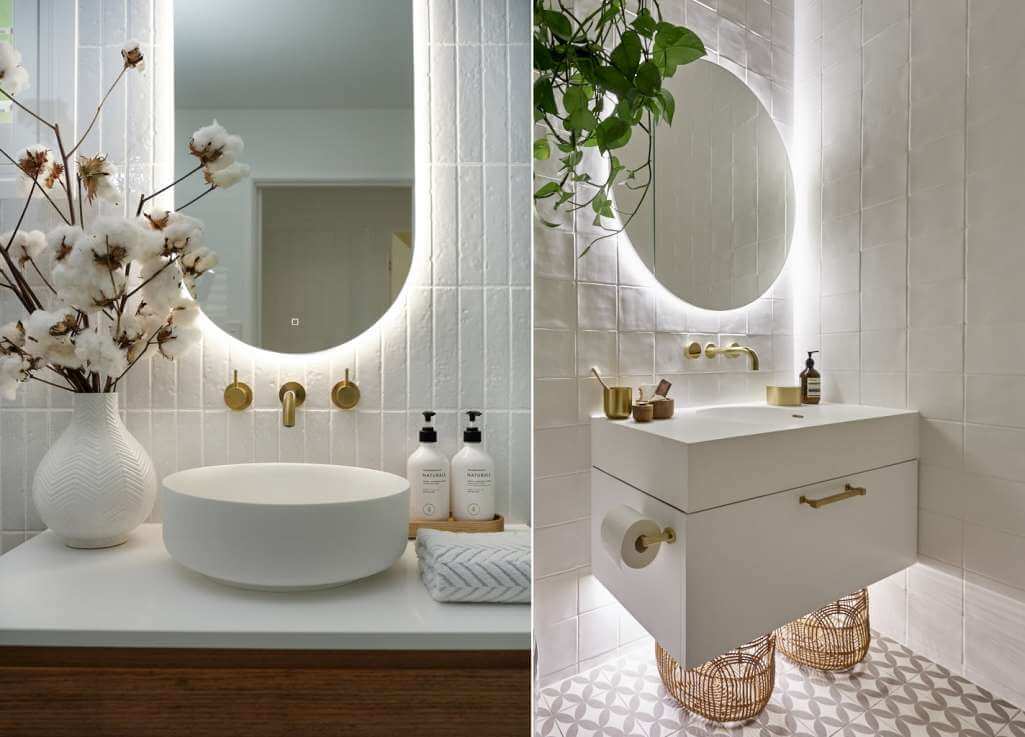 One design dilemma of a white bathroom is lack of warmth. But just because of that, you don't have to change the idea of a dreamy white bathroom. With the right type of lighting, you can design the bathroom of your dreams.
Splurge on White Marble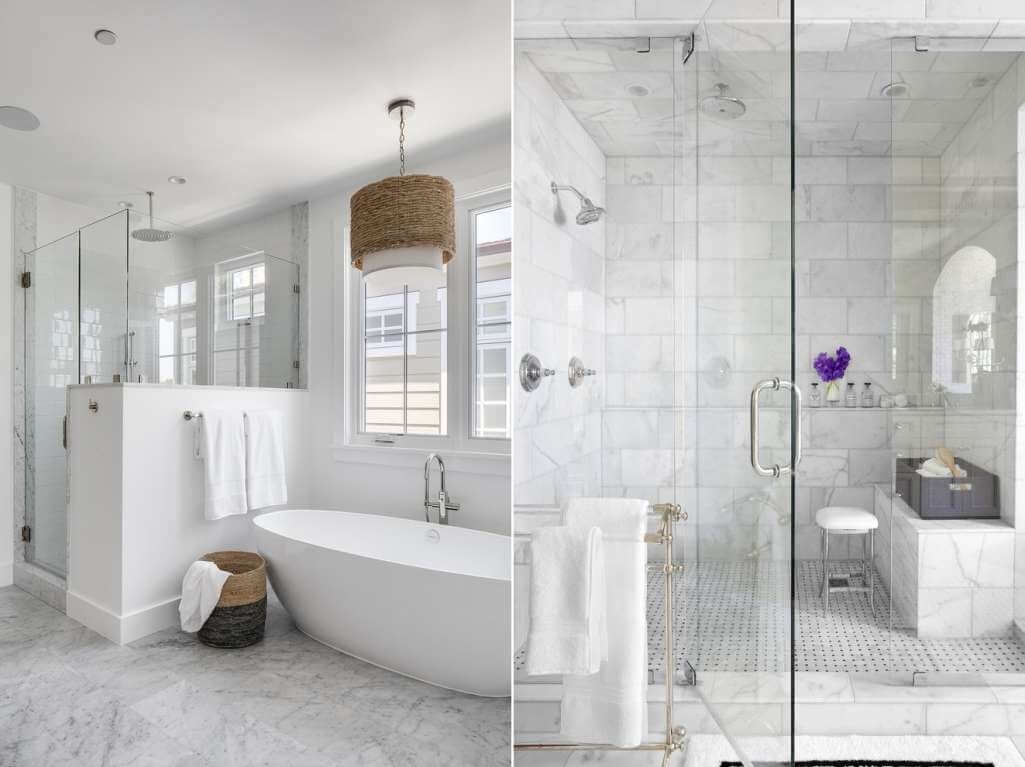 If you don't have budget constraints and you are willing to go the extra mile to design a perfect bathroom, then invest in marble. If you have a small bathroom, investing in marble is still a good idea as your bathroom will look bigger. Most white marbles have slight grayish veining which will prevent your bathroom from looking stark.
Choose A Mixture of Tiles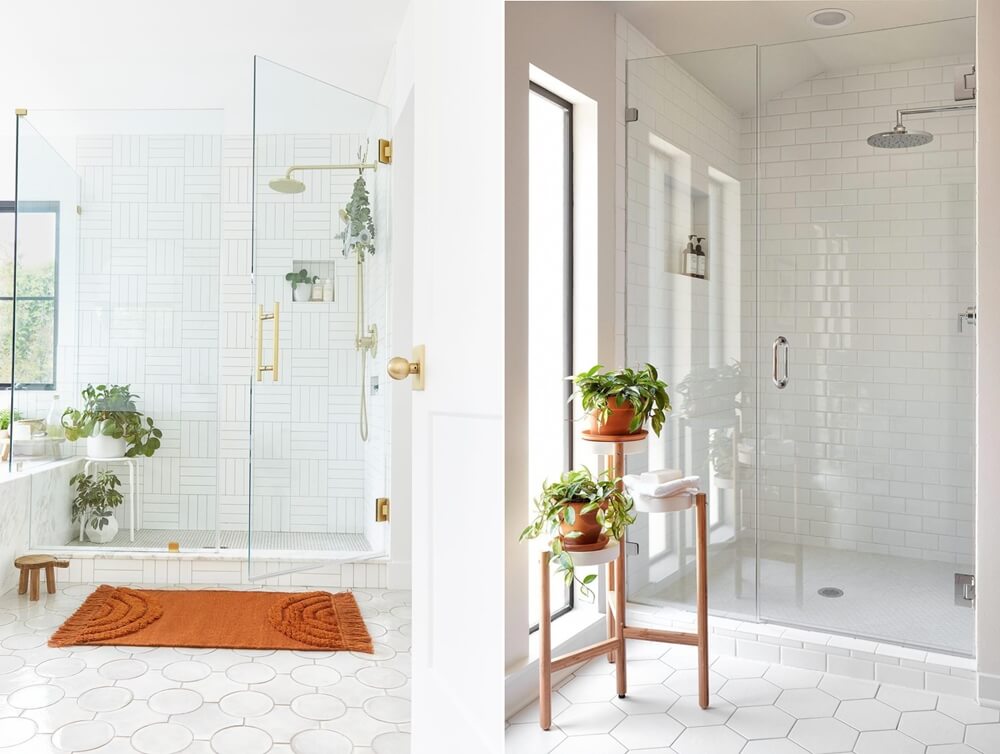 Let's say you want all the tiles to be white in your bathroom. You aren't inclined towards the idea of mixing pattern then what to do? Well, you can mix different types of white tiles. This will bring texture and style to your white bathroom while preventing it from being too simple or boring.
Cover The Walls in Shiplap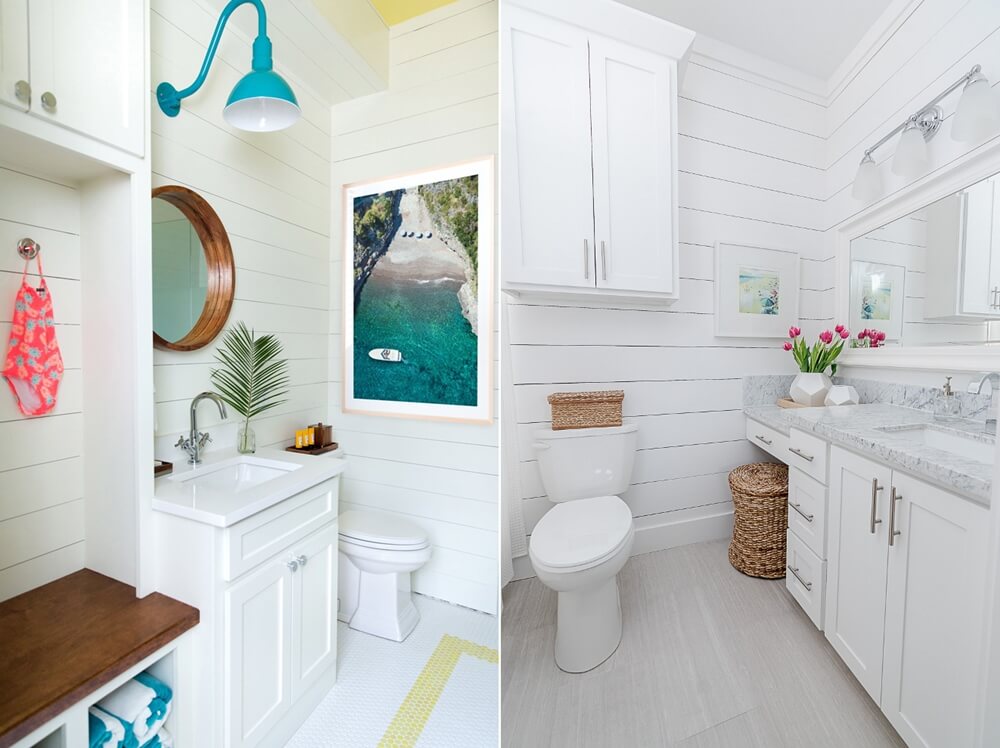 Shiplap looks gorgeous on the walls of a bathroom. Usually, shiplap walls are kept white and thus it is an ideal choice to design an all-white bathroom. A shiplap wall is also perfect for a nautical or coastal themed bathroom.
Jazz Up The White with Gold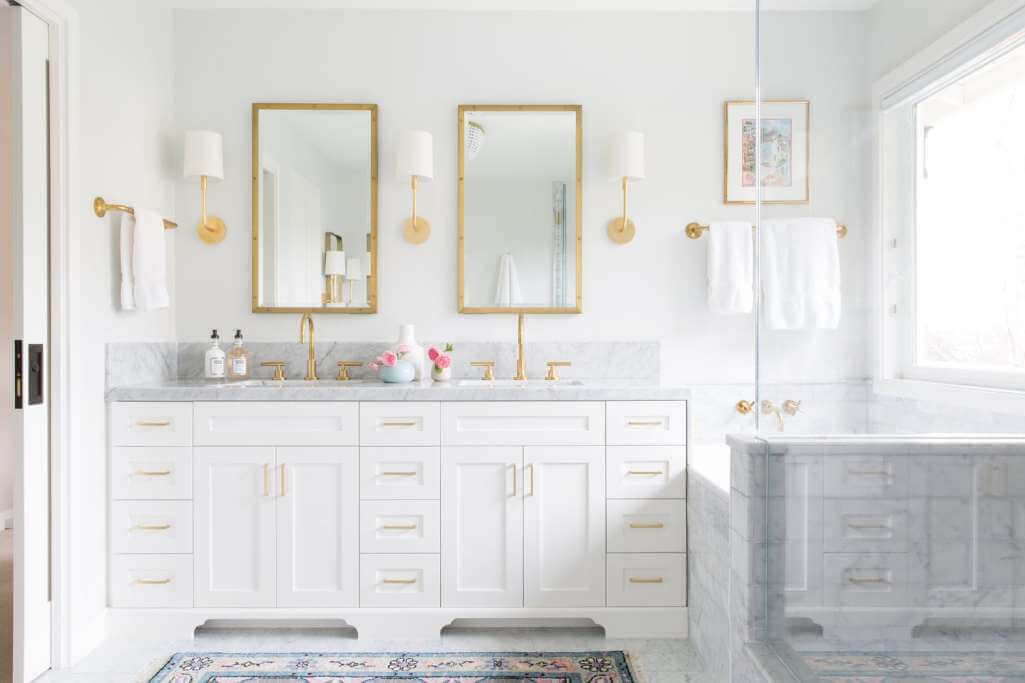 First, use as much white as you want in your bathroom. Then effortlessly bring it to life with touches of gold hardware.
Paint The Ceiling or The Wall Adjoining The Ceiling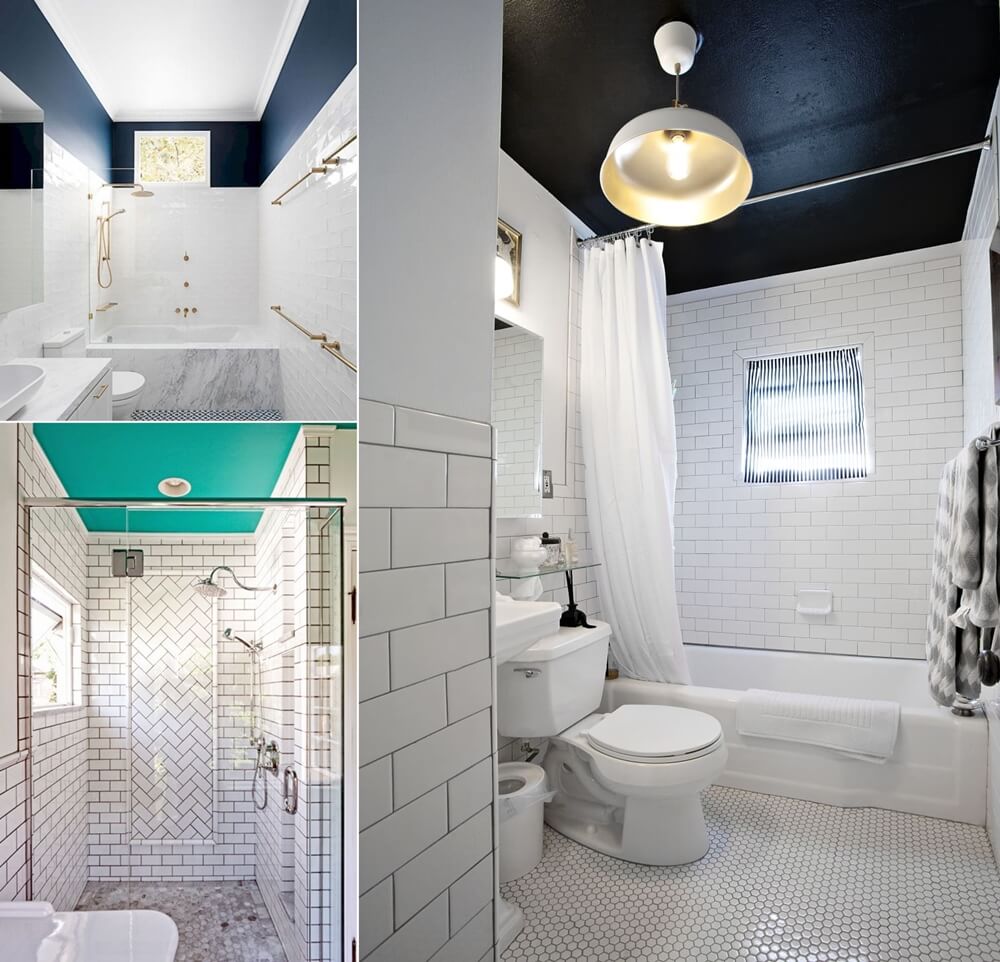 Dark tones look extremely well with white. So, if you have an all-white bathroom, bring some warmth and life to it with a painted ceiling. Alternatively, if you don't want the whole ceiling to be colored, you can paint some portion of the wall near the ceiling with some deep hue.
Add Plants to the White Bathroom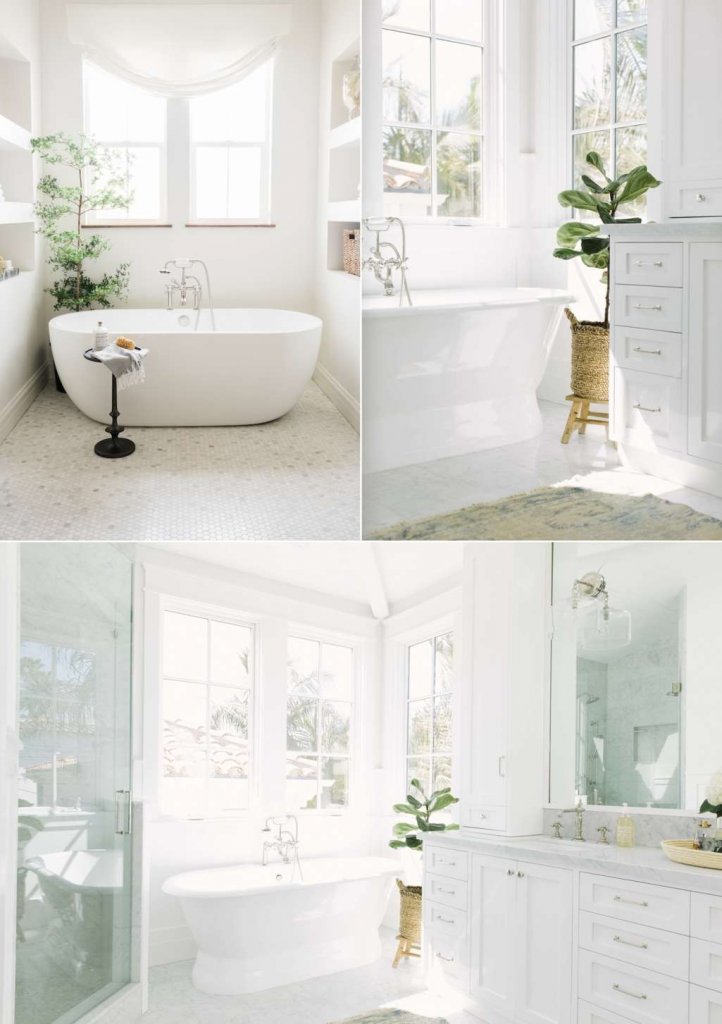 White can serve as a perfect canvas for greenery inside your bathroom. So, include one huge plant or many small pots. Adding indoor plants has a lot of proven benefits too.
Add Black Accents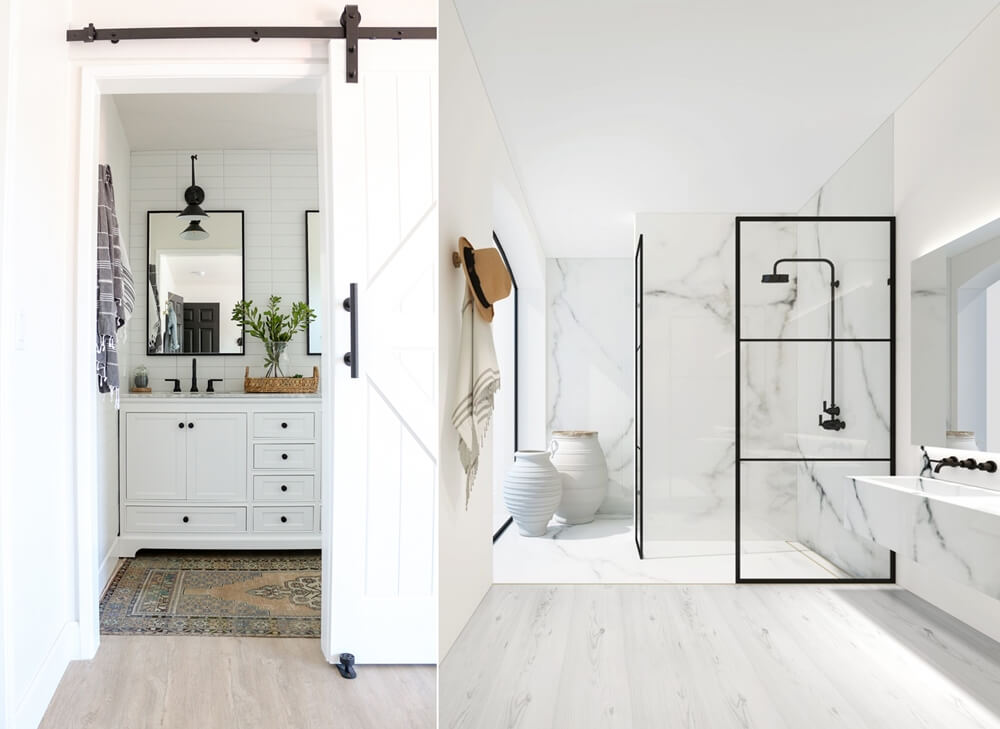 The combination of black with white is meant to stay timeless. So, add style to your white bathroom with black accents.