When dressing up our homes and organizing our cherished memories, it pays to utilize some quality photograph frames to display pictures on the walls, on side and coffee tables, and elsewhere. 
However, these days, with so many different picture frames to buy online, and in brick-and-mortar stores, it can be tricky narrowing down which ones to purchase. Read on for some factors to consider to help you make your choice.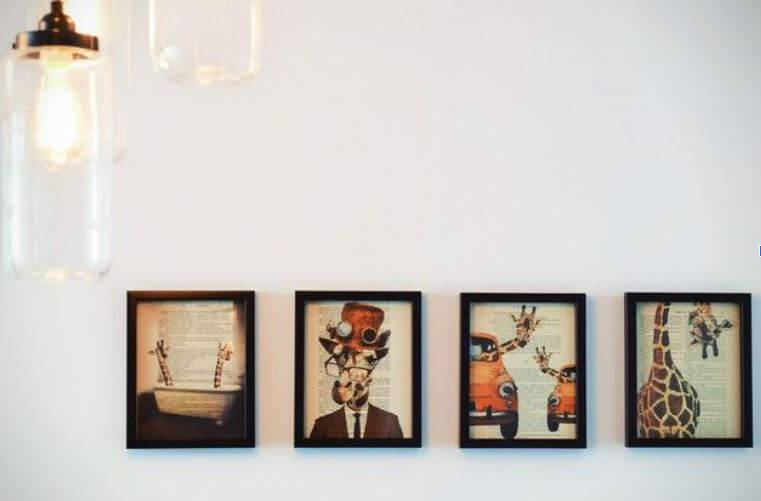 Consider What You're Framing
The first step is to consider what you want to frame and how precious it is. A one-off, treasured possession that you can't replace and that could get damaged by sunlight, humidity, or other factors will require a higher quality frame, for instance, than a low-value product that's easily purchased again. Select a frame that will help preserve the art, photograph, card, drawing, etc., for many years. 
Also, think about how thick the item you need to frame is and how this will affect your product choice. For instance, a flat piece of paper or cardboard could go in most types of frames. In contrast, something much thicker, such as a piece of canvas or even a sports jersey or a custom-made artwork created from upcycled materials, etc., may need a more specific frame, such as a shadowbox option. 
Think About Wall Space and Other Sizing Factors
How much room do you have on the wall, bedside table, or other spots where you want to place your piece? Do you want to blow a picture up to a much larger size or keep it as is and frame it the way it currently stands? Try to decide what final dimensions you're looking for before you buy picture frames so you don't end up with the wrong options. 
Also, consider placing two or more small pieces together in a frame to make the overall look more striking and consistent. When you don't have a single larger item to frame, you can still make things work nicely by adding matting and placing multiple artworks or photos, etc., on more extensive backing. 
Match Styles
Another tip is to consider if you have a particular design style in the room you want to place your framed goods that you need to match? Perhaps your home's interiors are done in a French country, bohemian, art deco, contemporary, or other style? No matter which type of look you've gone for, you should be able to purchase frames that will go nicely with this. 
For example, if you have a modern interior décor, you might find that a simple black or white metal frame will look sleek and classy, while if you have a traditional or farmhouse design, you might opt for wooden frames with a nice warm feel. For those with an art deco-designed home, frames made from vintage-looking etched or frosted glass could work. 
Budget
Of course, the budget may be another prime consideration for you when browsing and buying frames. The cost of items is particularly vital if you want to purchase many frames at once and create an art gallery feel with multiple pieces framed on a wall together. Similarly, if you're moving into your first place and only beginning to frame items, you'll likely need to buy in bulk and consider cost more carefully. 
It pays to shop online for more price-sensitive options and sign up for retailer newsletters and social media accounts for great deal and offer notifications. If you bundle multiple items together, you might also enjoy cost savings. 
Backing Style 
The backing placed in frames isn't usually displayed, but this doesn't mean it isn't vital. There are three main types products come with: cardboard, foam board, or acrylic or glass, and each has different pros and cons. The most common is foam board, which is popular due to its ease to cut and light weight. It can be manipulated to fit pretty much any frame, too, and comes in acid-free varieties to protect pictures and artworks from corrosion and other problems over time. 
Cardboard is a cheaper option that's also lightweight and strong but generally highly acidic. As a result, it's not the best option for situations when you need to frame a valuable or sentimental item, as the acid could eventually harm the picture. Glass or acrylic get used at times, mostly in double-sided frames where you're "floating" an item between interchangeable front and backs, and you want the wall or other item behind the frame to remain visible.
This option can lead to pieces sticking to the glass or acrylic over time, though, so again, it's best avoided if you have treasured possessions to display. 
Take your time sourcing and selecting frames for your home to get the best fit. There are many to choose from, and you don't want to waste your time or money on the wrong products.