Cleaning is an essential activity to keep your home more comfortable and livable. With a tidy home, you'd be able to move freely, develop a positive mood, and enjoy increased productivity. Unfortunately, while almost everyone dreams of having a spotless property, only a few would want to go through the rigors of deep cleaning. Some people find it stressful, labor-intensive, and time-consuming with all the scrubbing, wiping, washing, and vacuuming.
There are, however, secrets to keeping your home sparkling clean without too much hassle. And one of the fundamental steps is to know the order in which to clean it and how.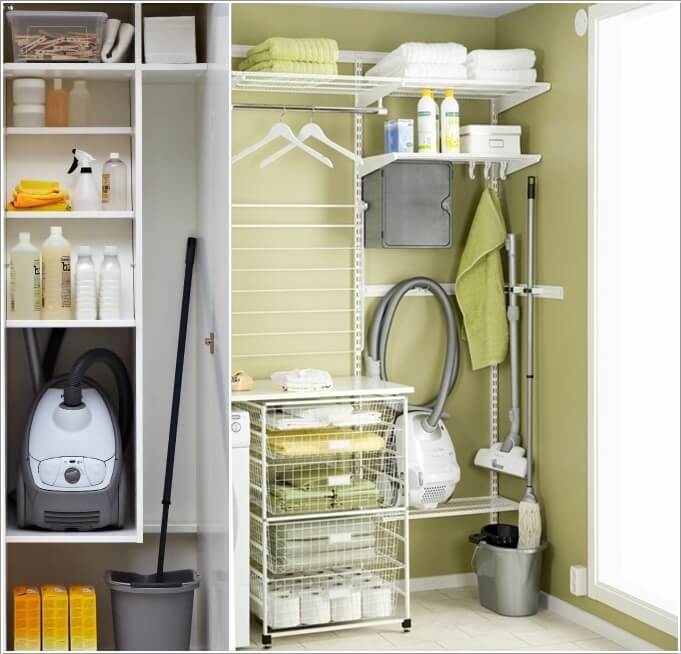 Your Bathroom
A good rule of thumb is to clean the most difficult parts of your house first. Homeowners would generally tell you the bathroom takes the cake. And it's quite ironic that this room is usually the smallest part of the house yet takes the longest to clean.
Cleaning the bathroom requires a lot of wiping and scrubbing, and there are numerous spots to clean—the toilet, tub, shower, sink, faucet. But you can begin by removing bathroom clutter.
After doing so, you can start soaking your toilet with a cleaning solution. Start dusting and cleaning the corners. Wet the bathroom walls with a cleaning solution as well to preserve their pristine condition. Turn on the fan then proceed cleaning the walls.
The bathroom is susceptible to molds, which require additional effort to remove. To prevent them from coming back, wipe the water off the tiles and the corners. If you're living in an apartment, check out this article from Apartment Goals and similar sources to know additional cleaning hacks.
Kitchen
Like your bathroom, your kitchen also harbors a lot of spots that need extra attention. For instance, mineral deposits can accumulate and stain your plumbing systems. Instead of scrubbing with a brush, make your fixtures look new by soaking them with vinegar. Let the mixture sit there for a few minutes then simply wipe it with a clean cloth.
After cleaning your stainless-steel sink, make it water resistant by wiping mineral oil on it. Oil will create a thin, protective film over the metal that repulses corrosive chemicals from sticking on the surface. For persistent stains, mix one-part baking soda with water, wet cloth, and wipe the problem area with it.
The presence of kitchen grease will also give you a harder time. Simply use a dishwashing detergent and wipe your cabinets, stovetop, and other surfaces with it. After applying the detergent solution, take out another sponge, soak it in warm water, and rinse off.
 You can make your own eco-friendly cleaning sprays to use in every part of your home. A homemade cleaner is safer to use than commercially available chemicals. It's also more cost-effective. Using  eco friendly detergent product can help you make sure the safety of your family.
Inversely, you can clean the kitchen last if you don't have too many areas to clean. It would also depend on how often you use your kitchen.
Bedrooms
After tackling the two most labor-intensive sections of your home, you're now ready to proceed to the bedrooms. This is quite easy to do as you may only need a few dusting, vacuuming, and rearranging.
Take out your most efficient cleaning tools—duster, mop, and vacuum cleaner—and get on with it. However, before dusting, make sure the room is free from clutter first. Pick up things that don't belong in the room and put them in the place where they should be.
When it comes to your bedroom and living room, it pays to dust first so you can get rid of accumulated dirt more effectively. When you dust, the particles often find their way to the floor. If you vacuum before dusting, you'd soon find dust on the floor again.
Living Room
Make your way through the house and vacuum in rows. This means doing the entire length in a straight line and starting another one. Take special attention to the busiest areas of your living room.
In cleaning this space of your home, it's best to start at the top, eventually finding your way to the bottom. This is to allow dust to settle on the floor. For instance, clean your ceiling fan first so you won't have to wipe your console table once again.
You can also start working from left to right or the section farthest from the door. Doing this systematically could cut your cleaning time as you don't have to do the dusting and wiping, twice.
The Wrap Up
Maintaining a clean home entails way less time and effort as compared to a once-a-month tidying up. Deep cleaning can be done once or twice a month. In between these intensive scrubbing and sweeping, you can perform quick and light tasks to keep your home spotless. Keeping in mind the steps laid out in this article will make every nook and cranny in your home immaculately clean.