Your floor rugs don't have to be so monotone, so usual, designed like carpets. Sometimes, besides for decoration, they can have another function – they can be actually practical and useful!
If you can not remember where your slippers are and that happens very often – you can get this rug and put them in it! Or if you put it at you front door, your guests will take one pair each – to feel comfortable and not to damage your floor with their shoes.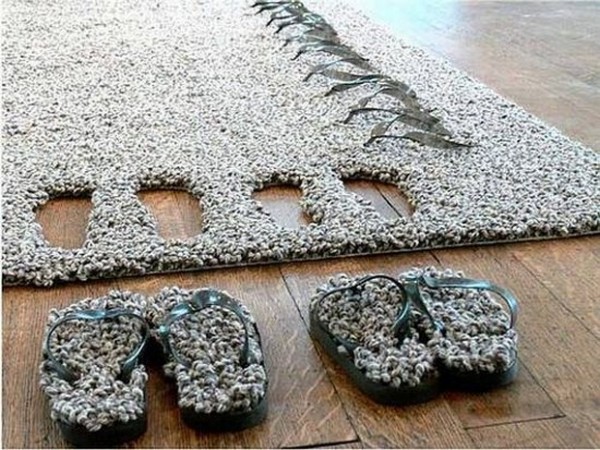 via Lise El Sayed 
Other things can be practical and decorative in a same time – this African tree from Tin Town, can look richer and become multidimensional by the fact that it drops shadows on the wall, but in a same time can be a hook, candleholder, book holder, etc.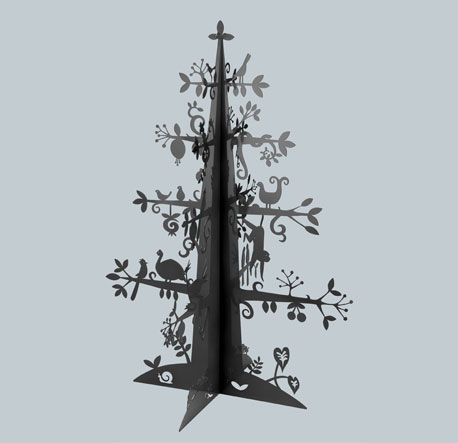 via Tin Town 
This table made of bottles is an idea what you can do with your empty bottles, or even more – keep your vine collection underneath your table, ready for serving – just remember, some of the bottles by the edge have to be fixed – they are the piles of the table.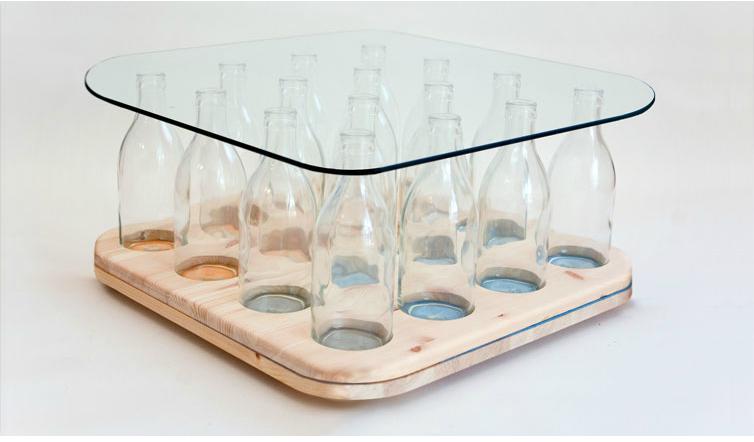 Or this shelf that you can make by yourself – in a same time it is a hanger for some things – or a shelf.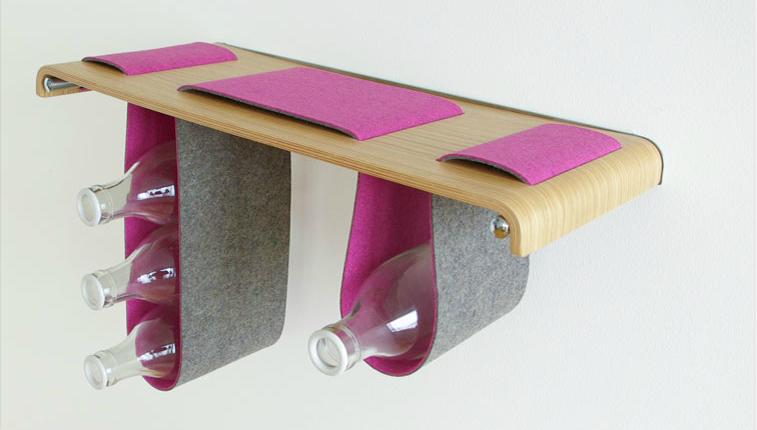 How about this wall decoration like paneling, in a same time playing the role of a hook?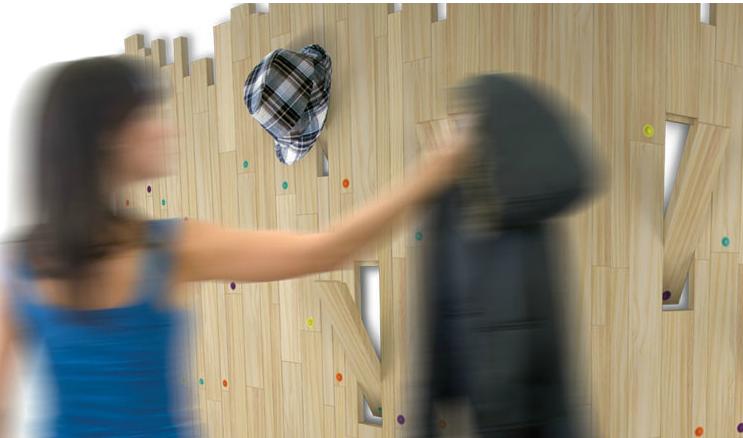 Think about it – you can break the monotony at you place by just thinking what could be the other use of your furniture?!