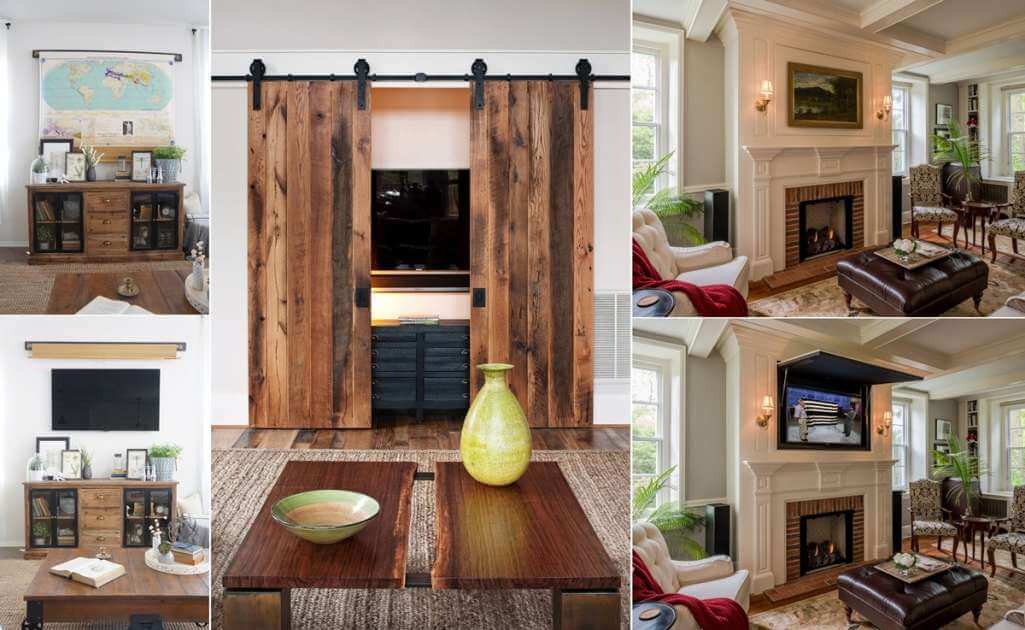 We all love to spend time watching Netflix or our favorite news channel on a big TV screen. But sometimes, the big black box can look unpleasant and can also interfere with the rest of the decor of our living room. So you might want to hide the TV screen with some method such as a Hidden TV Cabinet or a wood screen. Here are some ideas you might want to try.
A World Map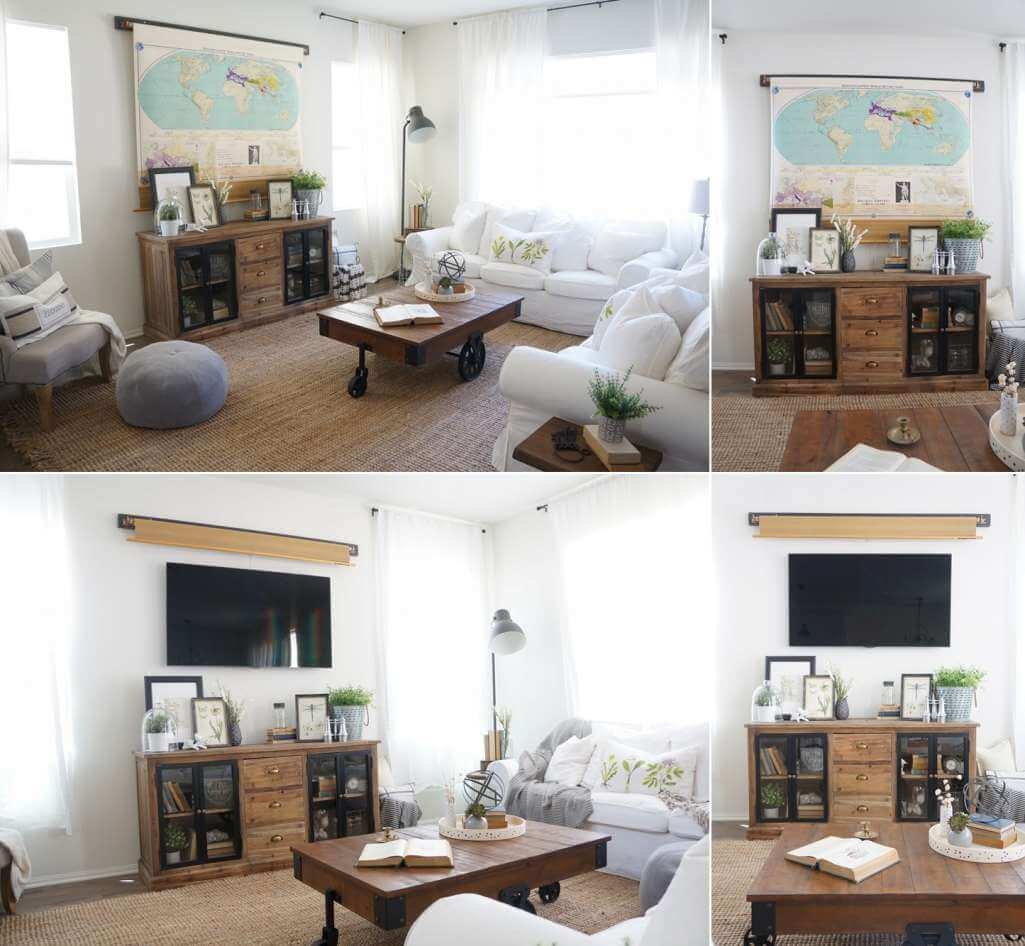 Whenever you spot a world map does it make you stop for sometime and look at it? If yes then you can include one in your home. Install a rod above the TV screen on the wall and fix a roll out world map on it. When not in use, this map will function as an intriguing decor accent while hiding that big black box.
A Picture Frame Gallery Wall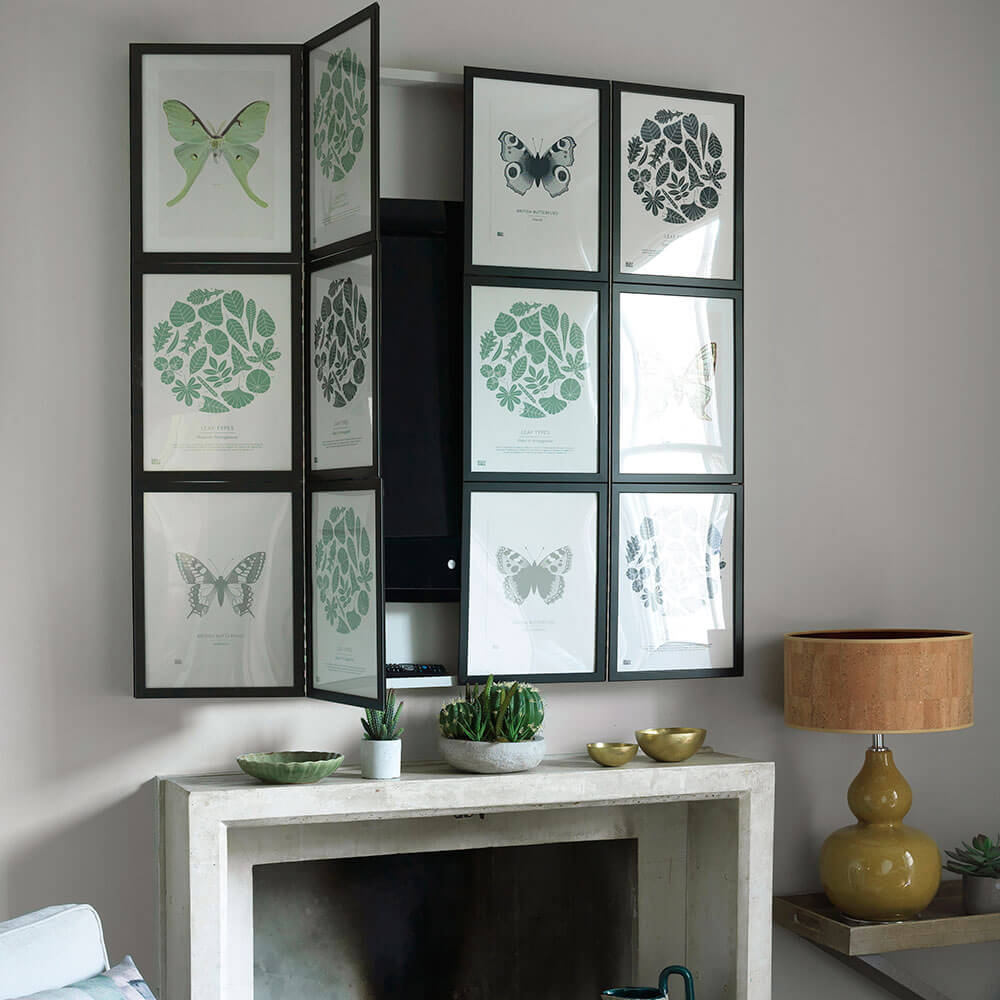 This one will need you to build a shallow cabinet first. Then in place of doors you have to make a folding screen with picture frames using hinges. The result is worth the effort though.
Fabric Curtains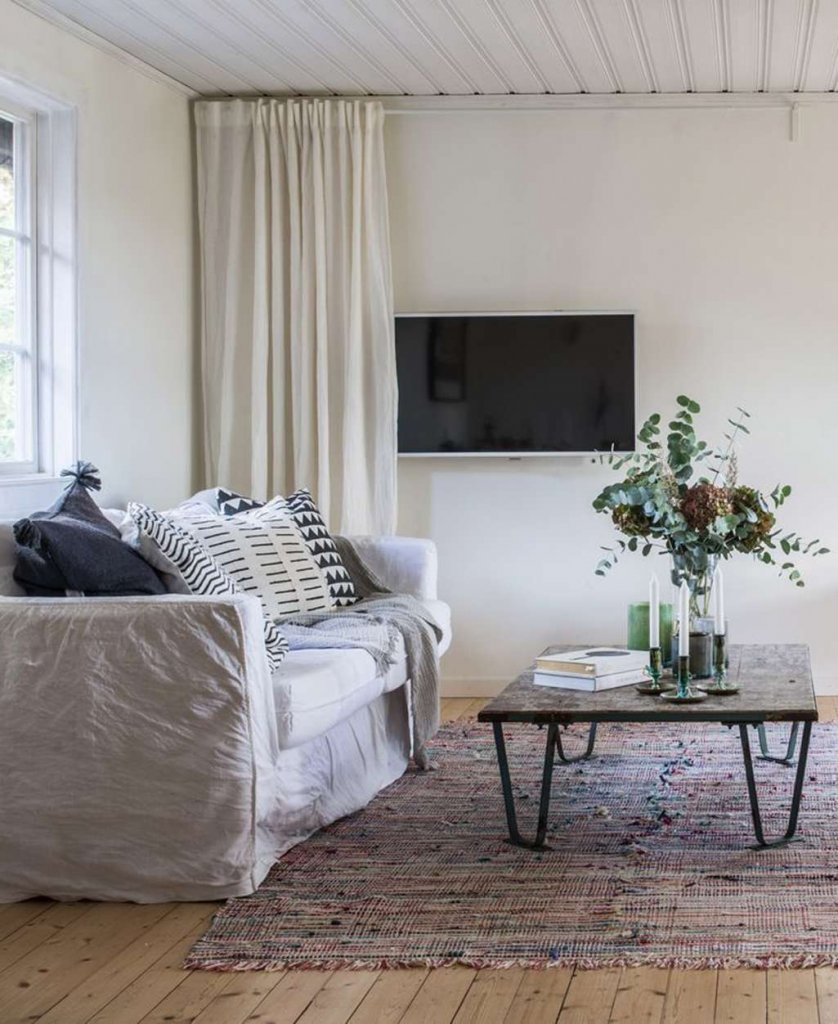 If you are not into putting effort by installing cabinets then an easy method is to put a fabric curtain. You just have to fix a curtain rod near the ceiling and put a curtain that matches the color of the wall. This technique will not only conceal the TV screen, but it will also soften the look of the living room.
A Wood Screen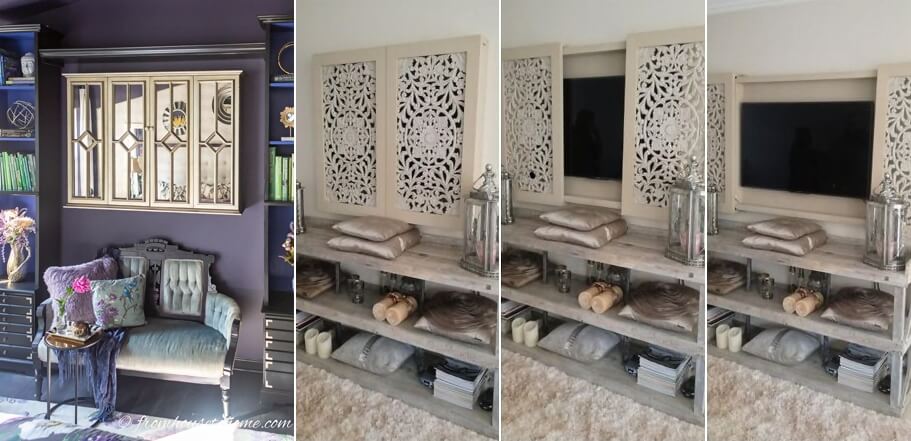 Laser-cut panels are commonly used as privacy panels. You can use them to conceal the TV screen. And guess what? The black surface will be visible from the cutouts and will accentuate the panel. Alternatively, you can add a mirror behind the screen.
Barn Doors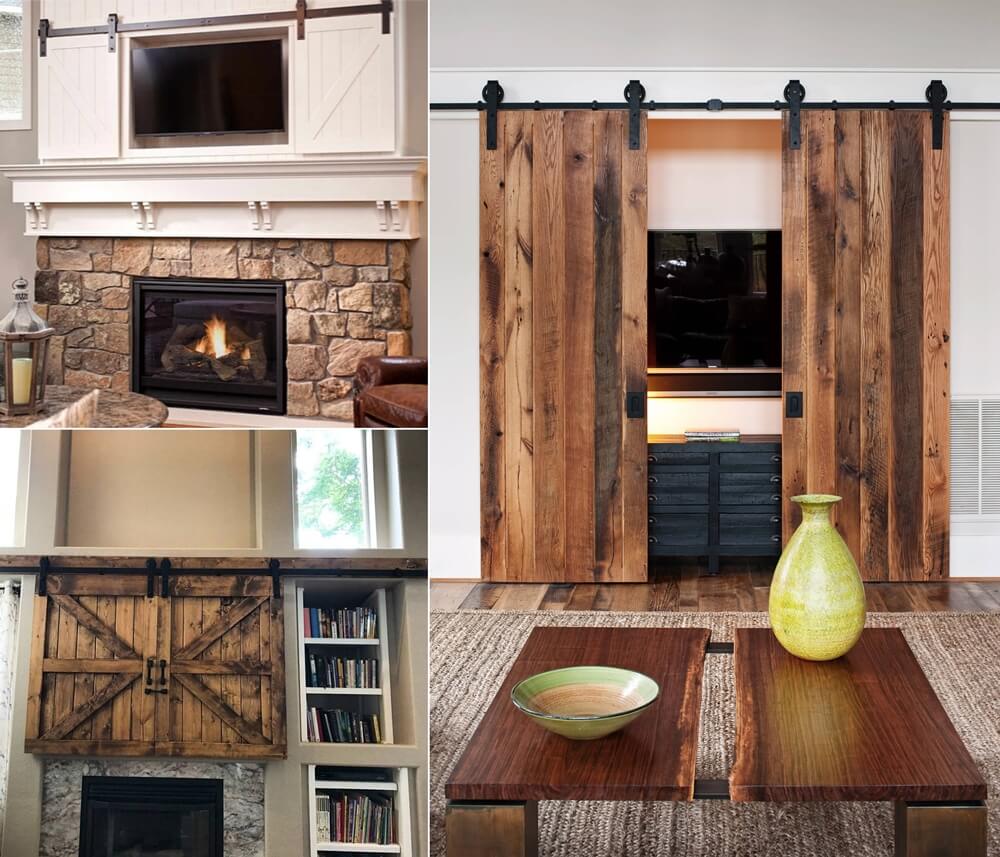 Want a rustic touch to the living room? If yes then you can fix sliding barn doors that will hide your TV and become a farmhouse style accent. You can choose between the full-length or cabinet sized barn doors.
Salvaged Shutters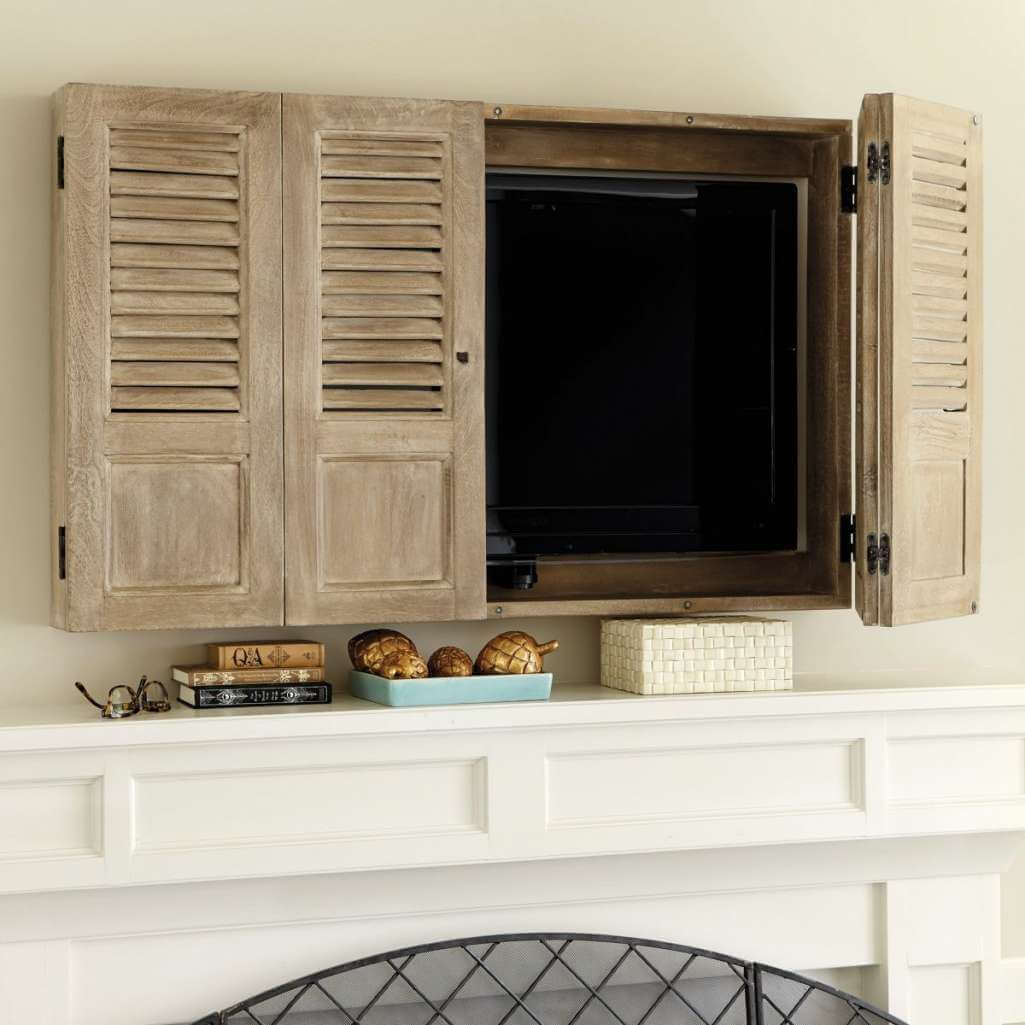 You can also build a cabinet by using wood planks and salvaged shutter panels.
A Large Painting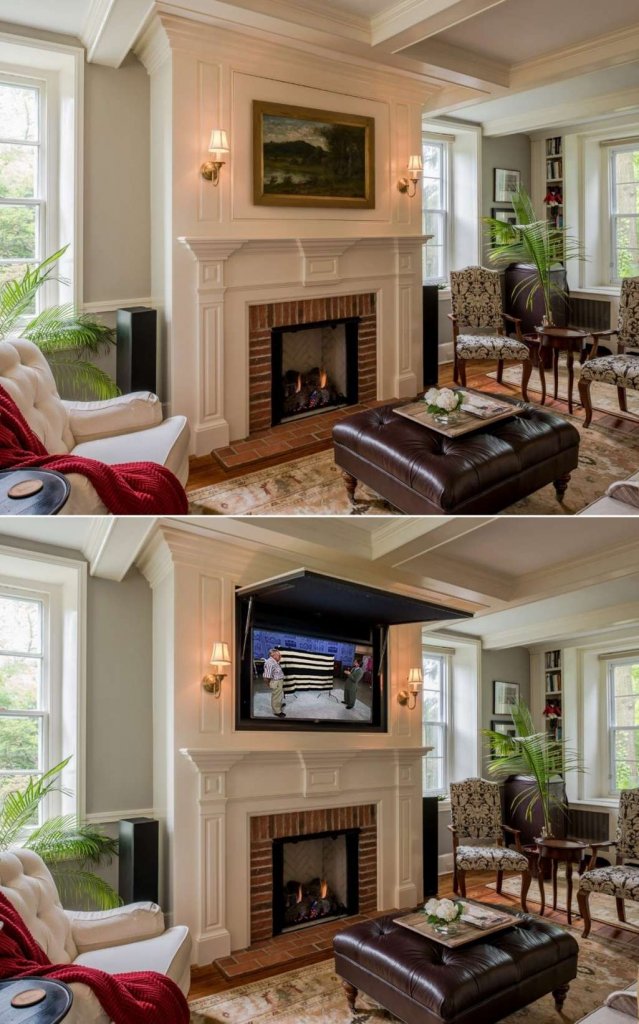 You can also get a painting printed in a custom design that is exactly equal to the size of your TV screen. Then attach hardware so that you can lift up the painting whenever you have to watch TV.
A Flip Top Coffee Table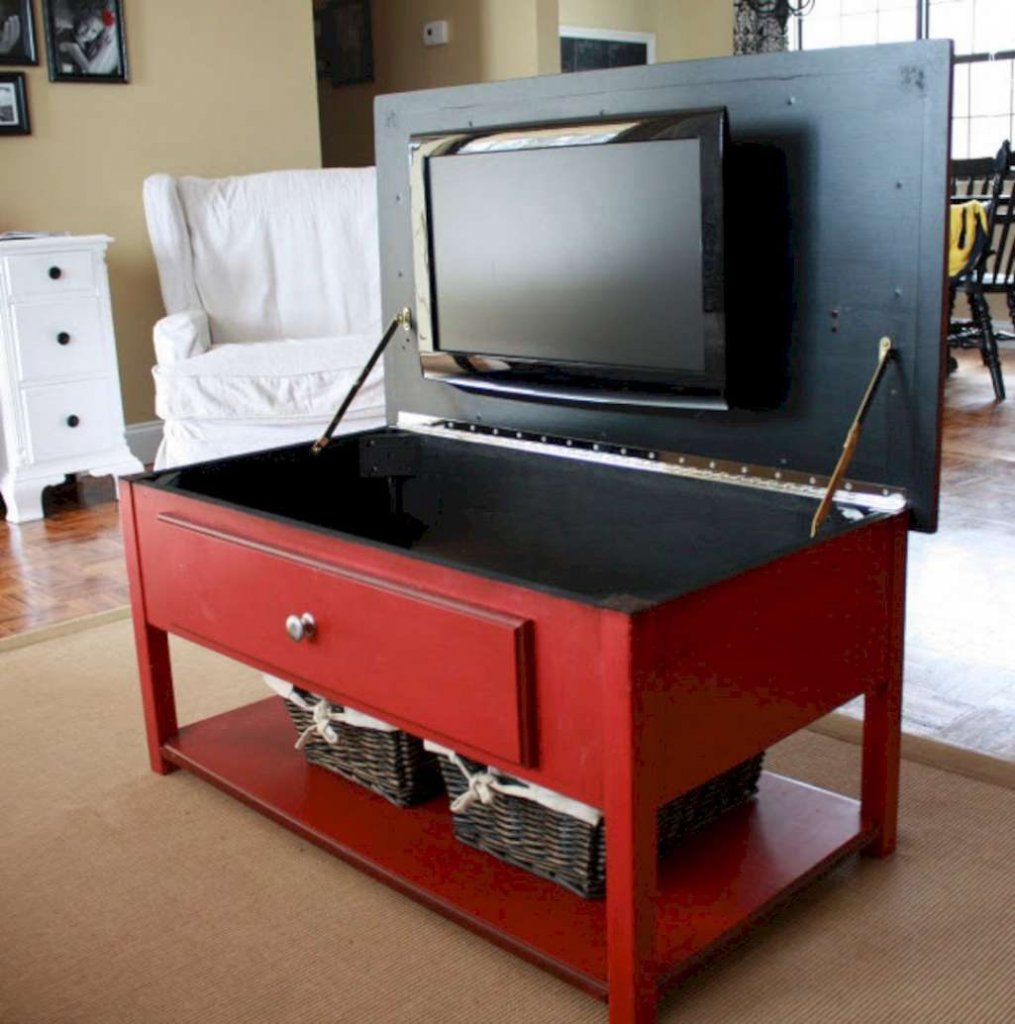 You can also fix your TV screen at the underside of a fold-out top coffee table.
A Faux Wall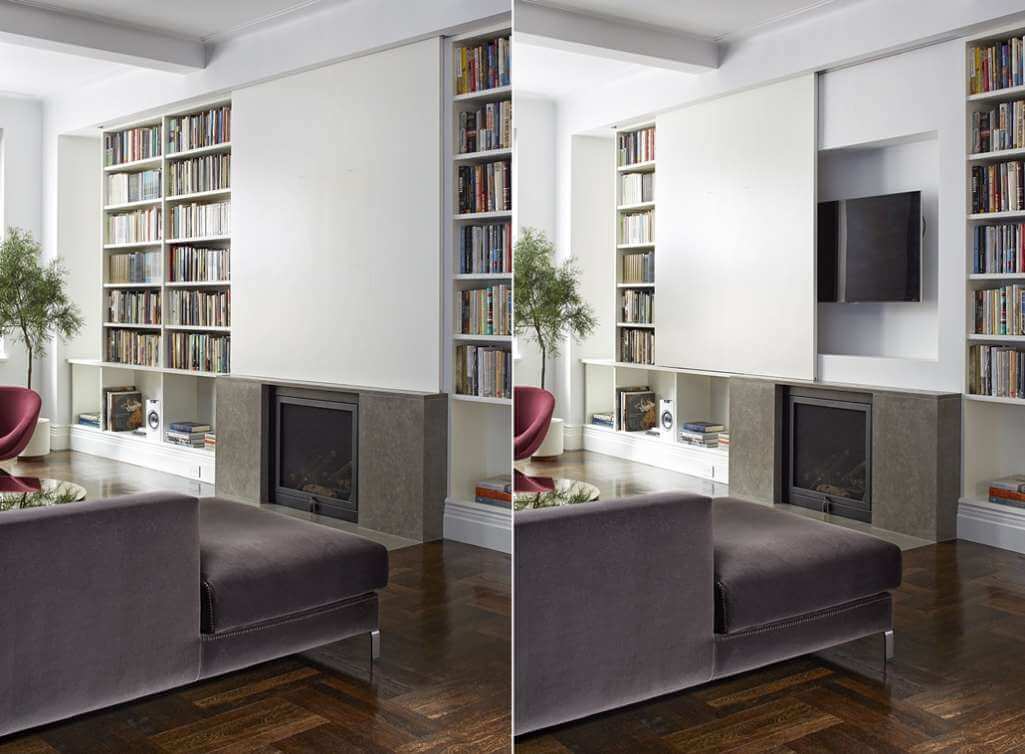 If your living room has shelves at the sides of the TV screen, you can install a sliding faux wall that will conceal the TV.
A Slated Wood Screen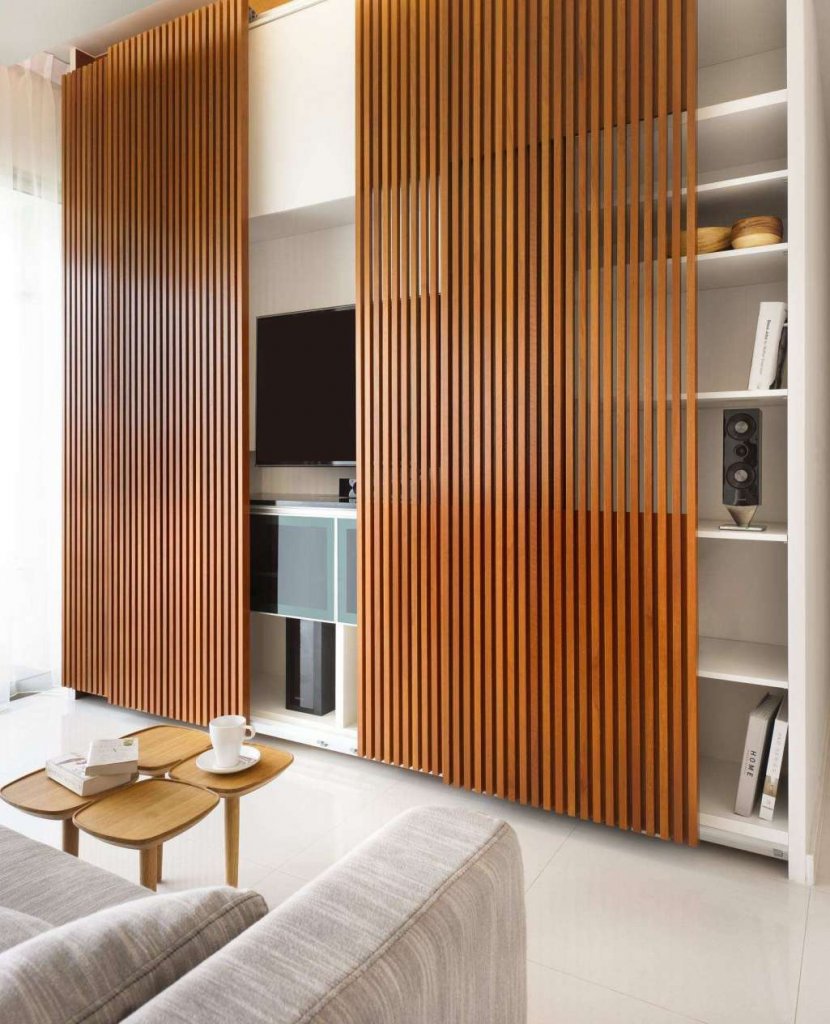 Hide away your TV screen behind an uber-stylish slatted wood screen to make a design statement.