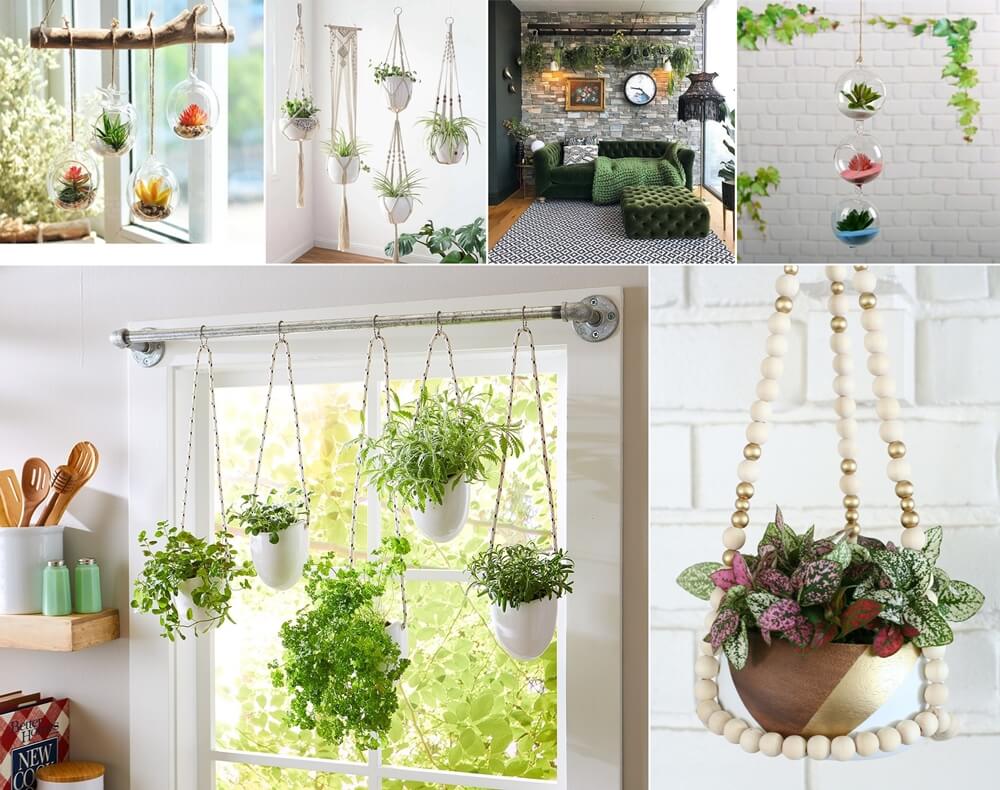 Do you want to hang a group of small planters? If yes, then you can do that easily by making hangers for them. Here are some ideas you might want to try.
Macrame Slings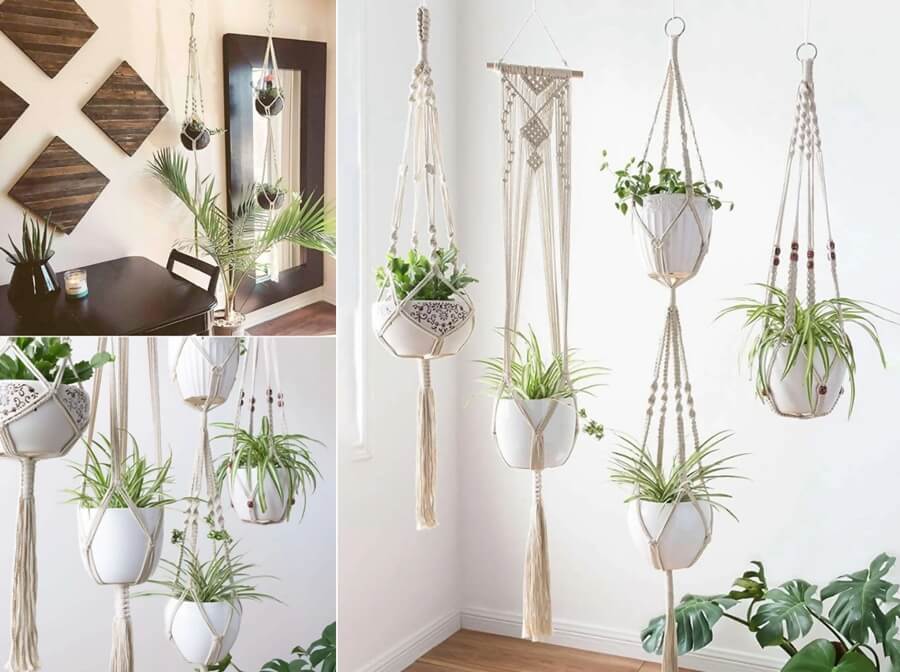 If you love making macrame, then you can create sling hangers for your clay pots and hang them anywhere you like.
A Ladder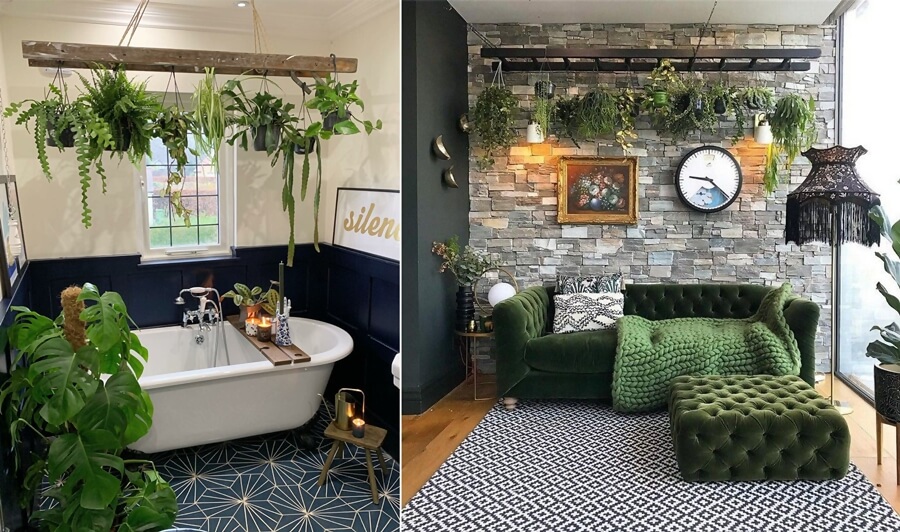 Upcycle a vintage ladder into a rack for hanging your indoor plants.
A Curtain Rod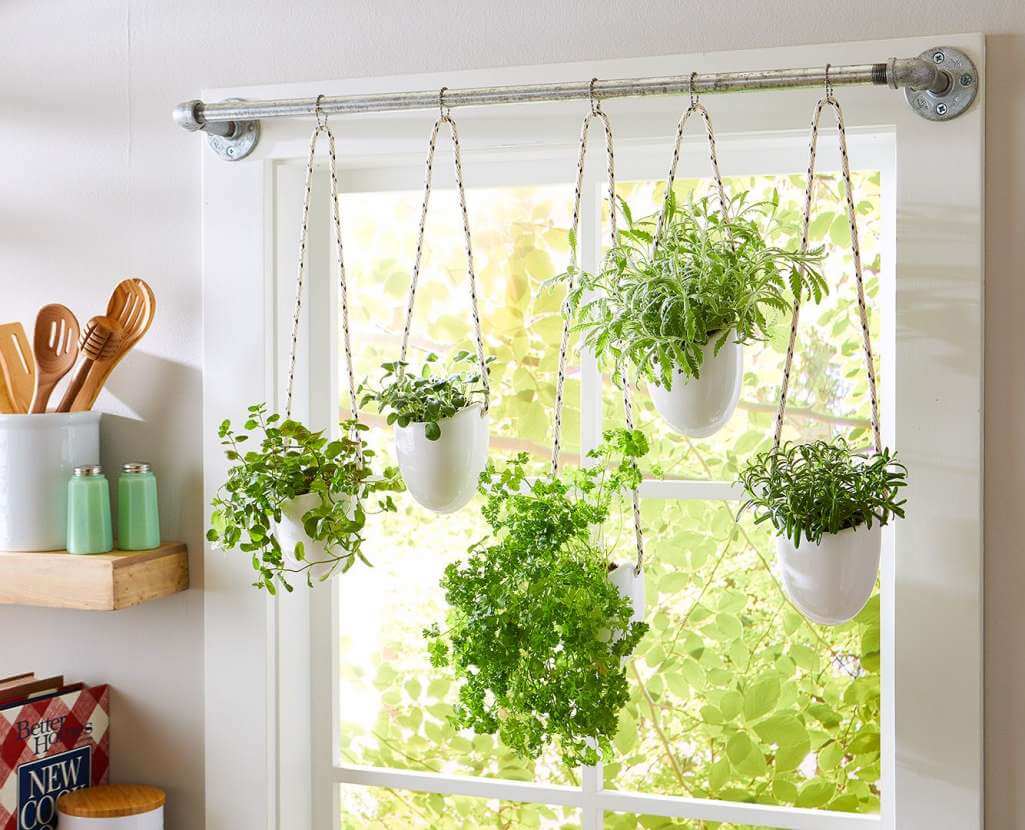 You can fix a curtain rod over your kitchen window, and use it for hanging your herb pots.
Air Plants in Baubles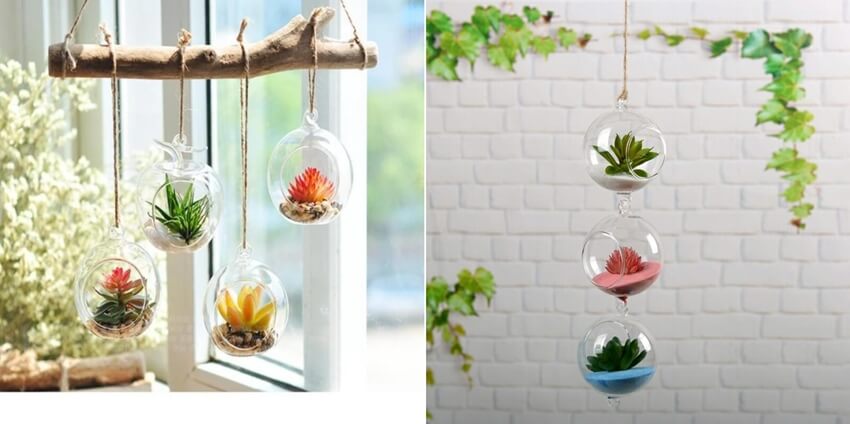 Put your air plants in baubles and hang them using twine and driftwood.
A Beaded Hanger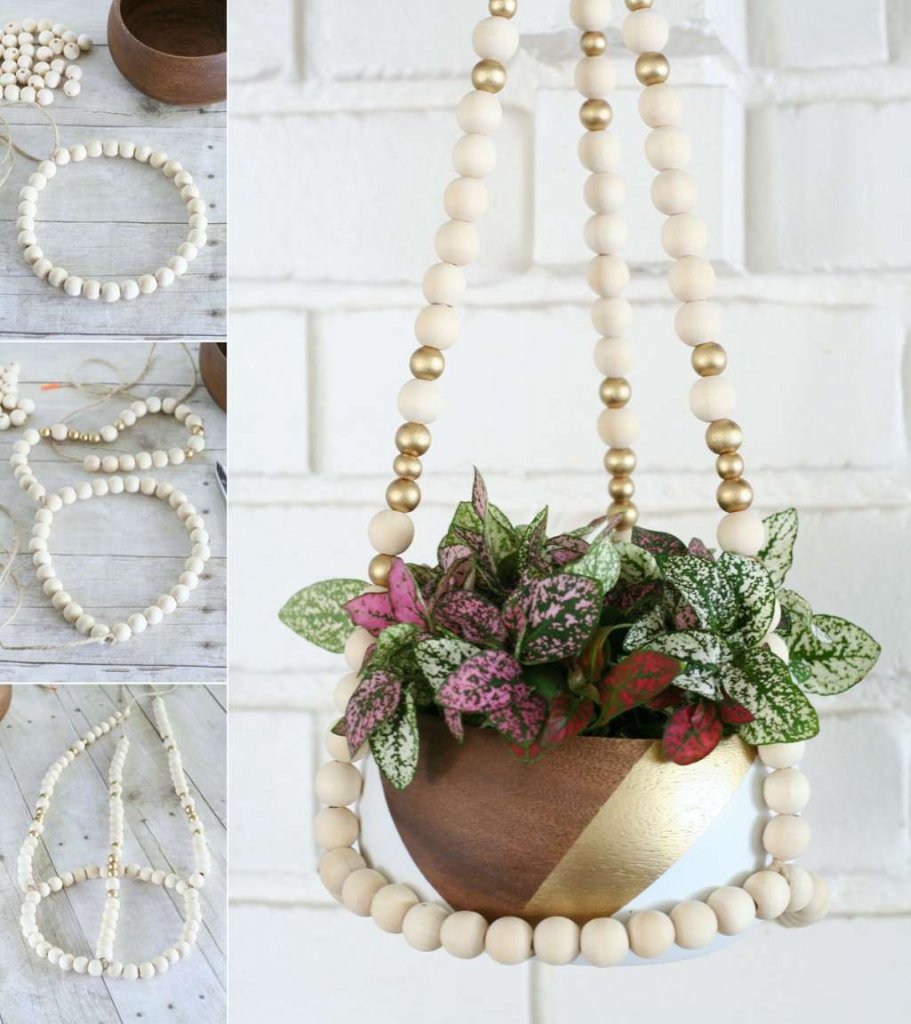 Use wooden beads to create a beautiful hanger for your planter.