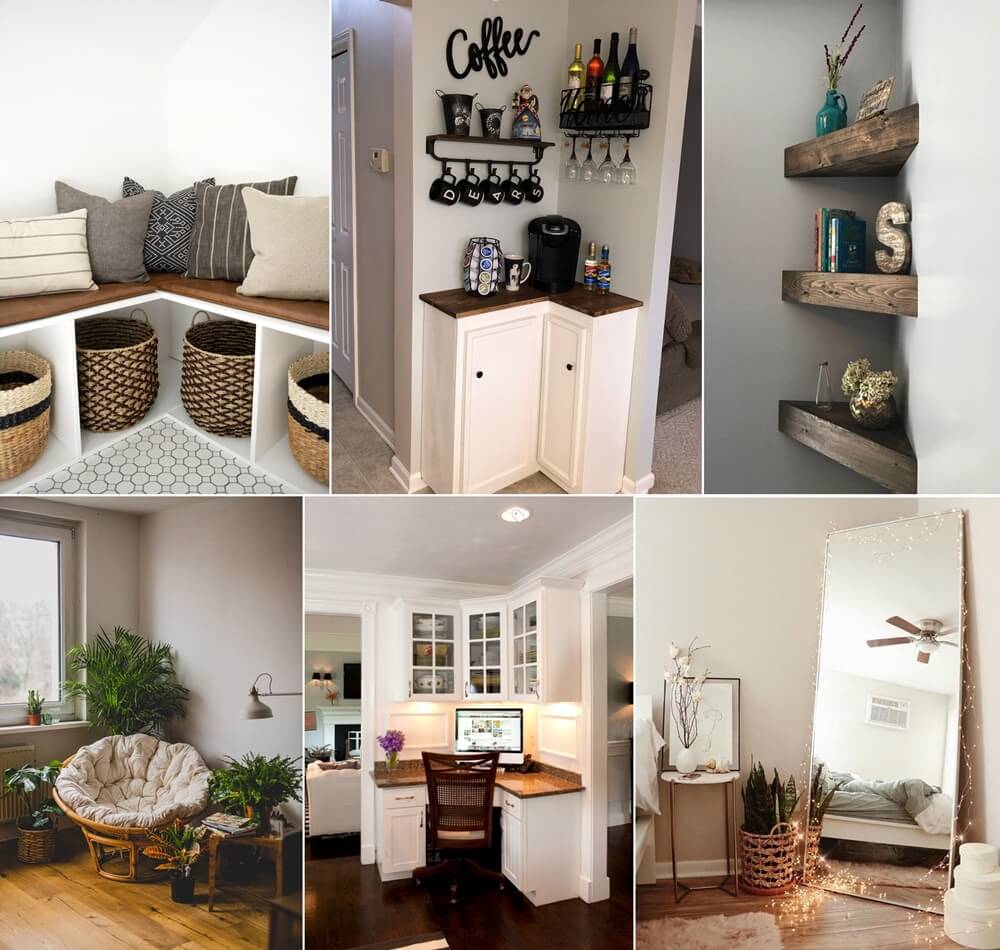 Empty corners sometimes look awkward. If you fill them your decor will look more complete. So, here are some ideas to decorate empty corners.
1. Dedicate a Space for Work as a Corner Home Office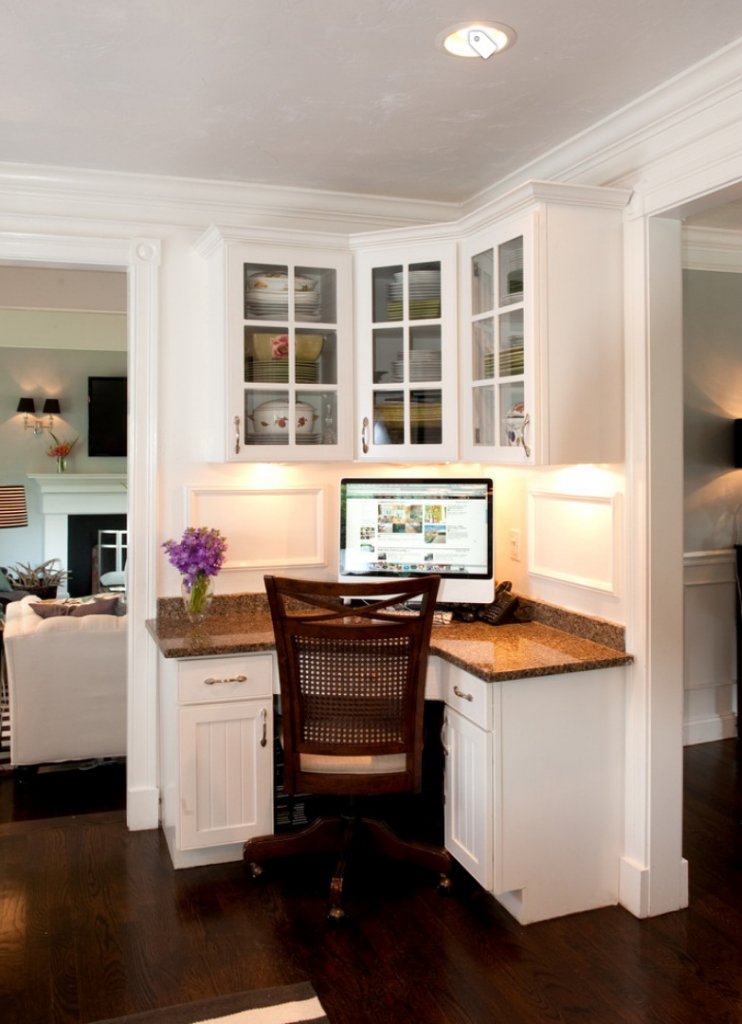 You can claim the corner of a dining room. Build a countertop and use it as a desk. Add cabinets above either for work use or dining room storage.
2. Put a Triangle Shaped Desk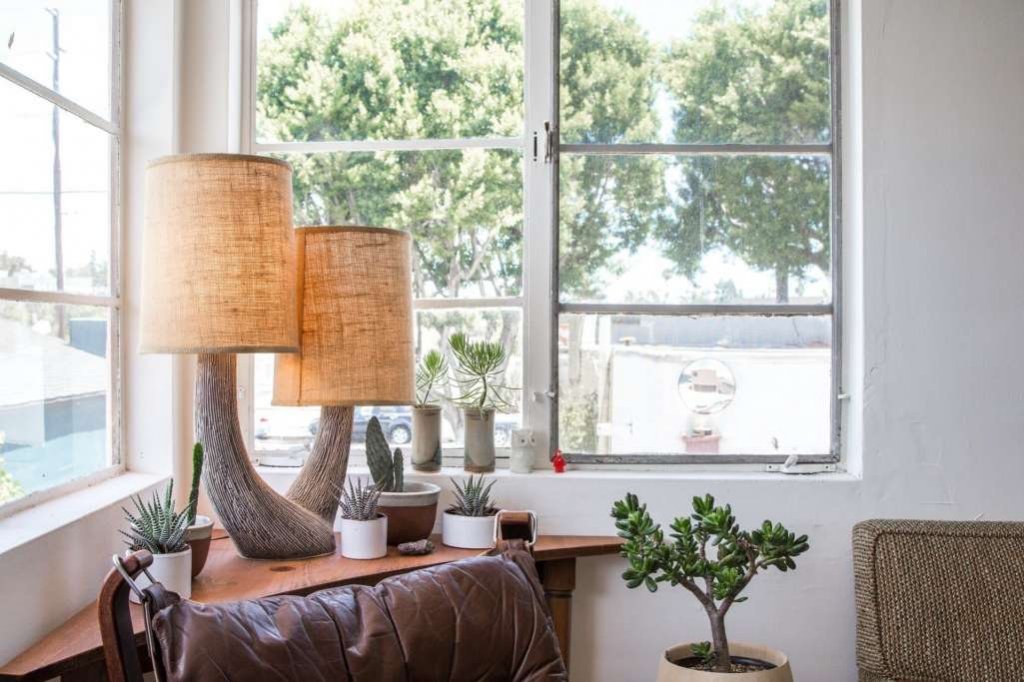 Put a lamp and some plants on the table.
3. Put a Floor Mirror in Your Bedroom's Corner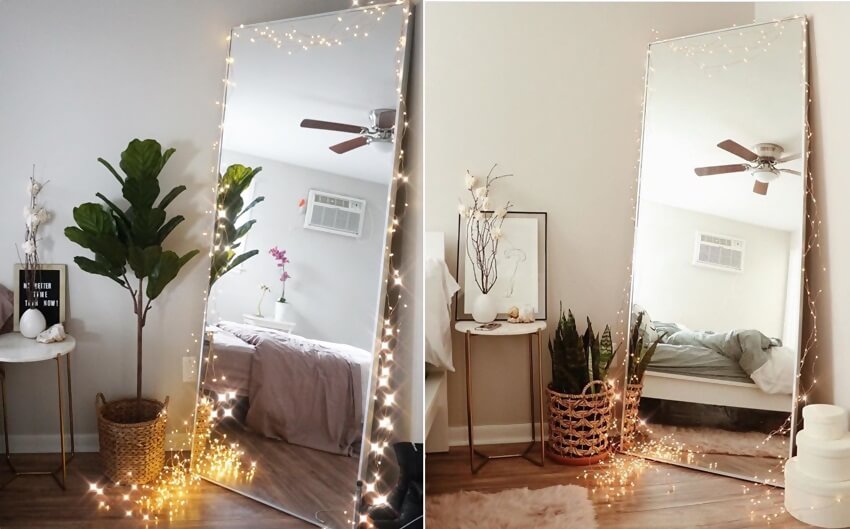 To give it a fall feel, wrap the mirror's edge with fairy lights. Put a plant too for a fresh feel.
4. Surround a Papasan Chair with Plants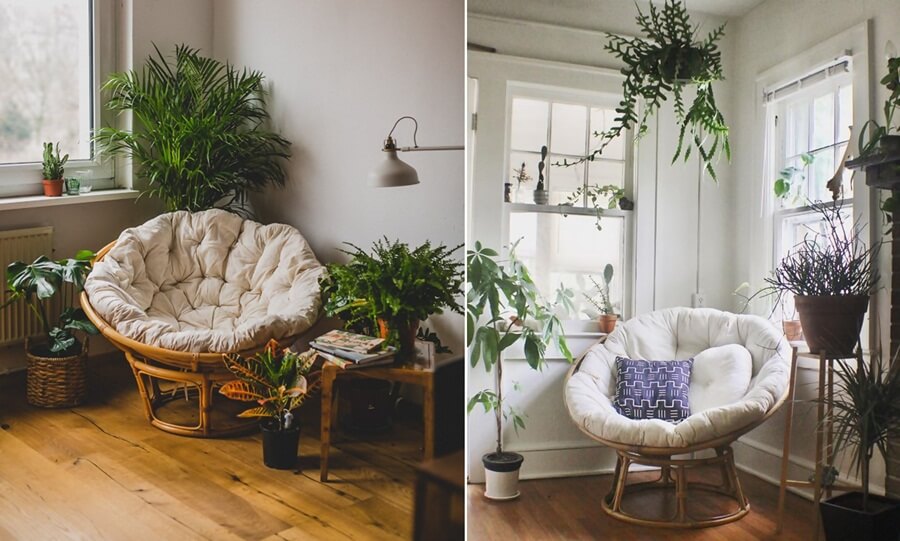 You can also put a sofa seat or any other comfy chair. Use this nook as a reading corner.
5. Put a Minimalist Table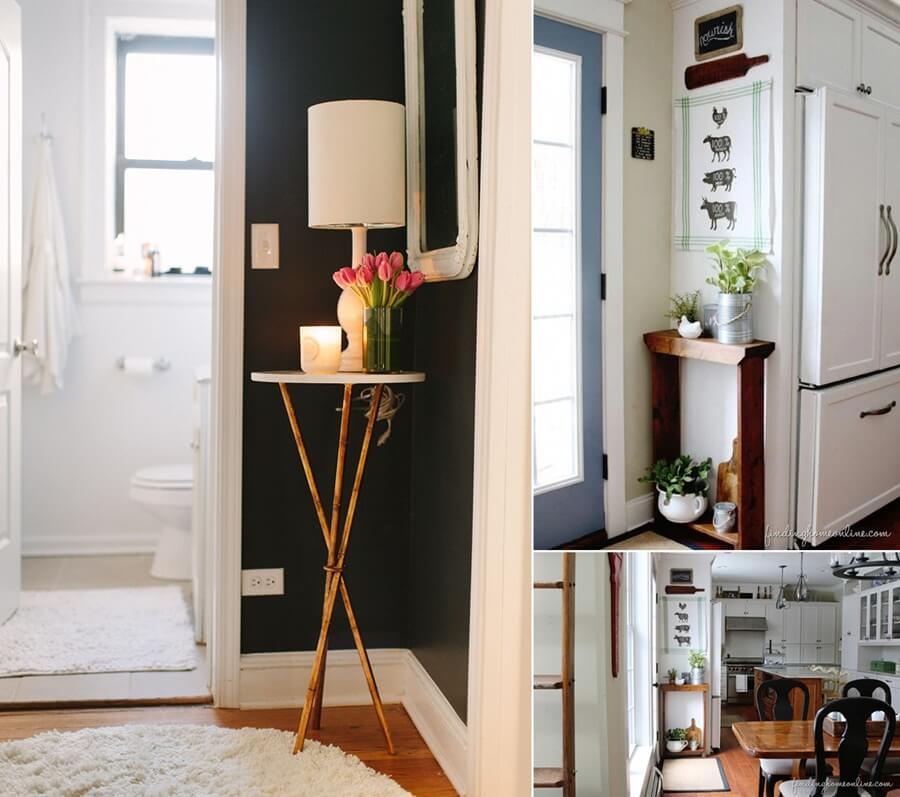 6. Put a Corner Shelving Unit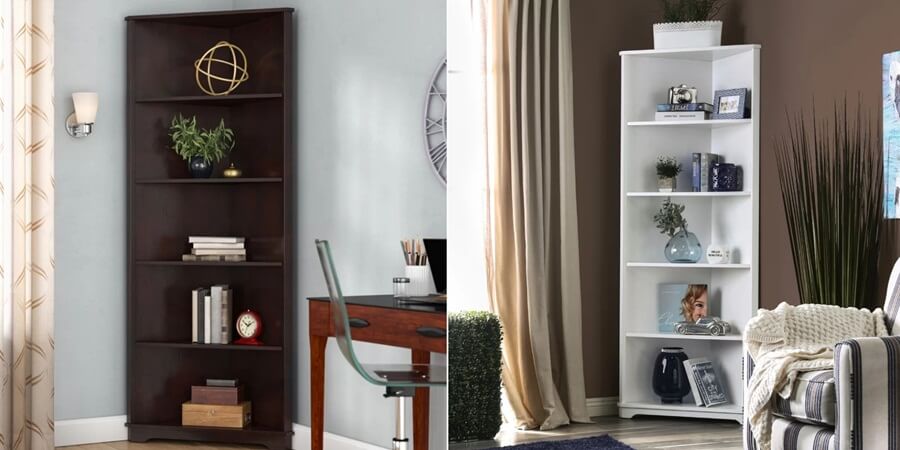 Put any other shelving unit too that can fit into the nook.
7. Hang a Plant Shelf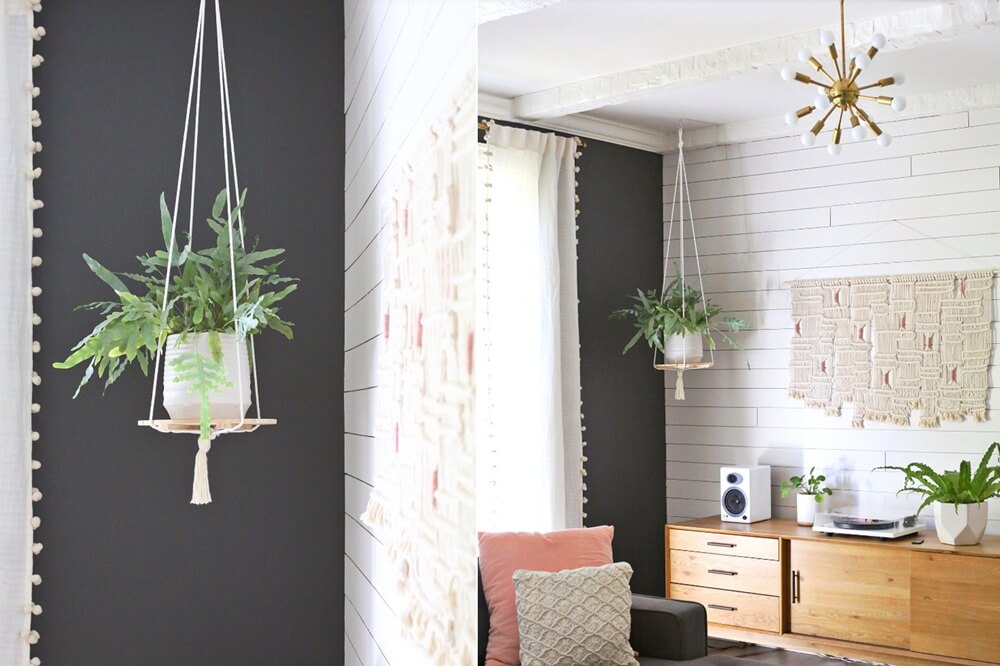 Make this shelf with a wood disc, rope and hooks.
8. Install Corner Floating Shelves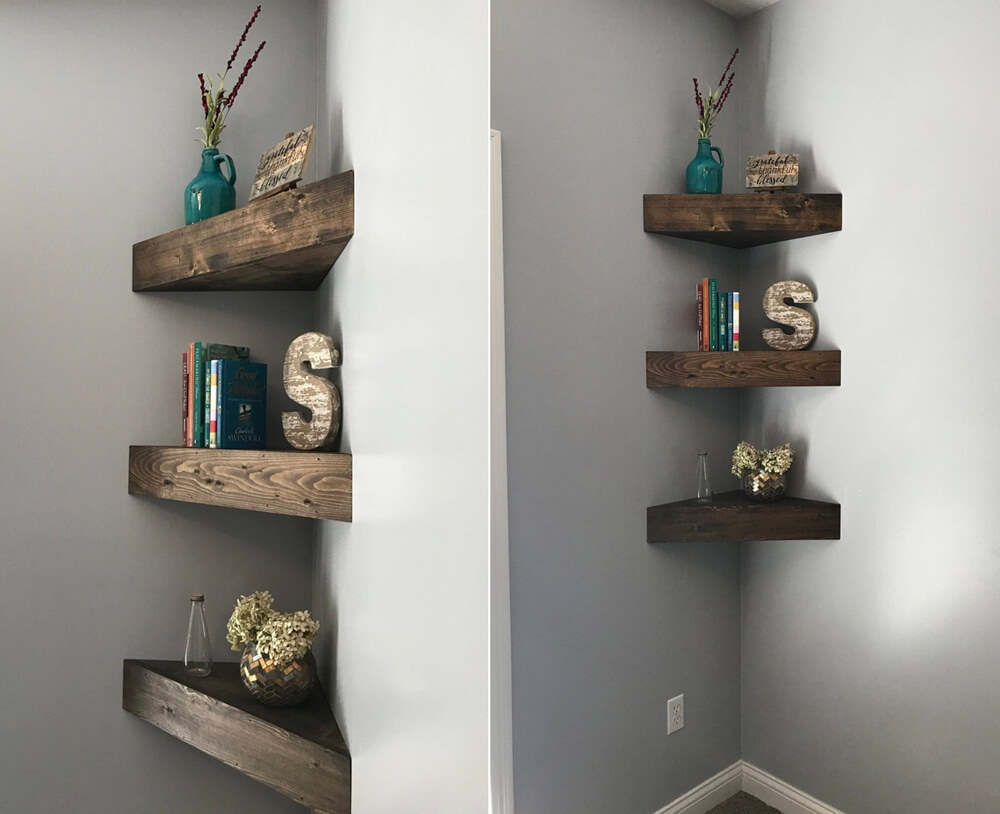 9. Yes! That's A Gallery Wall in a Corner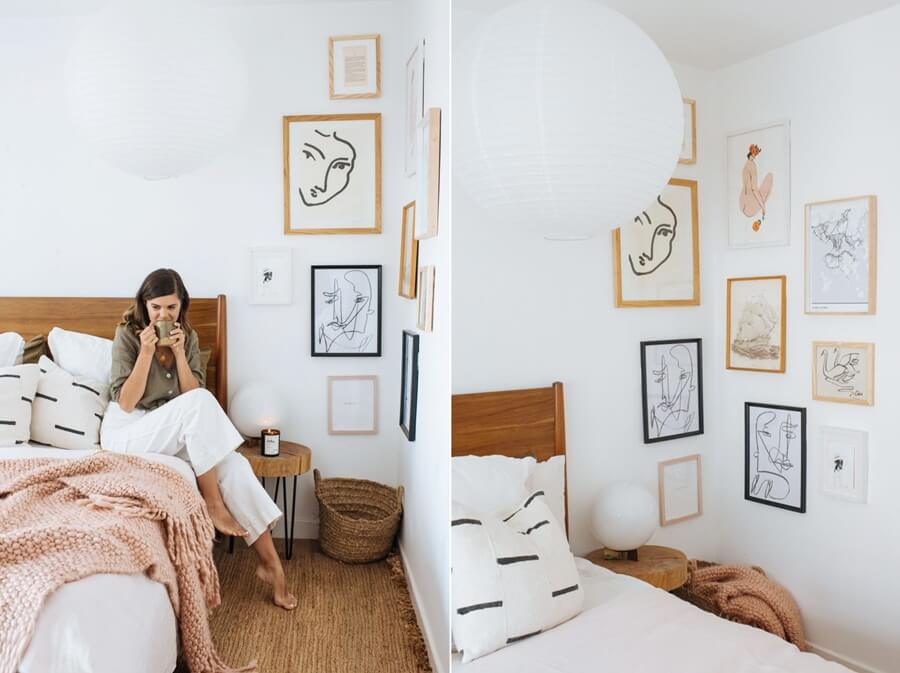 10. Put a Convertible Pillow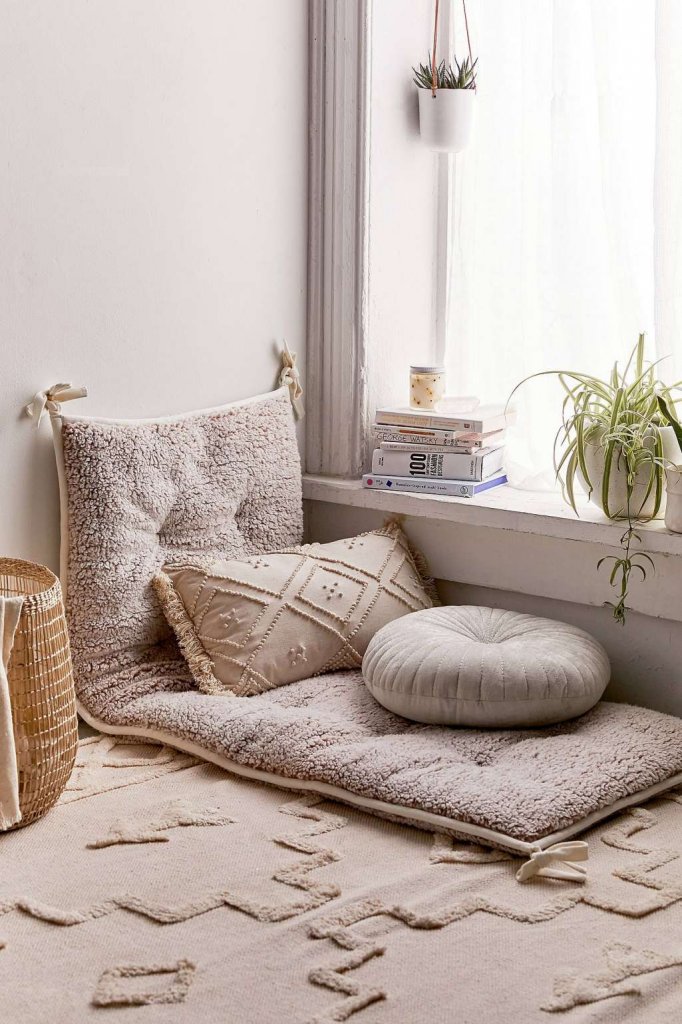 11. Design a Coffee Station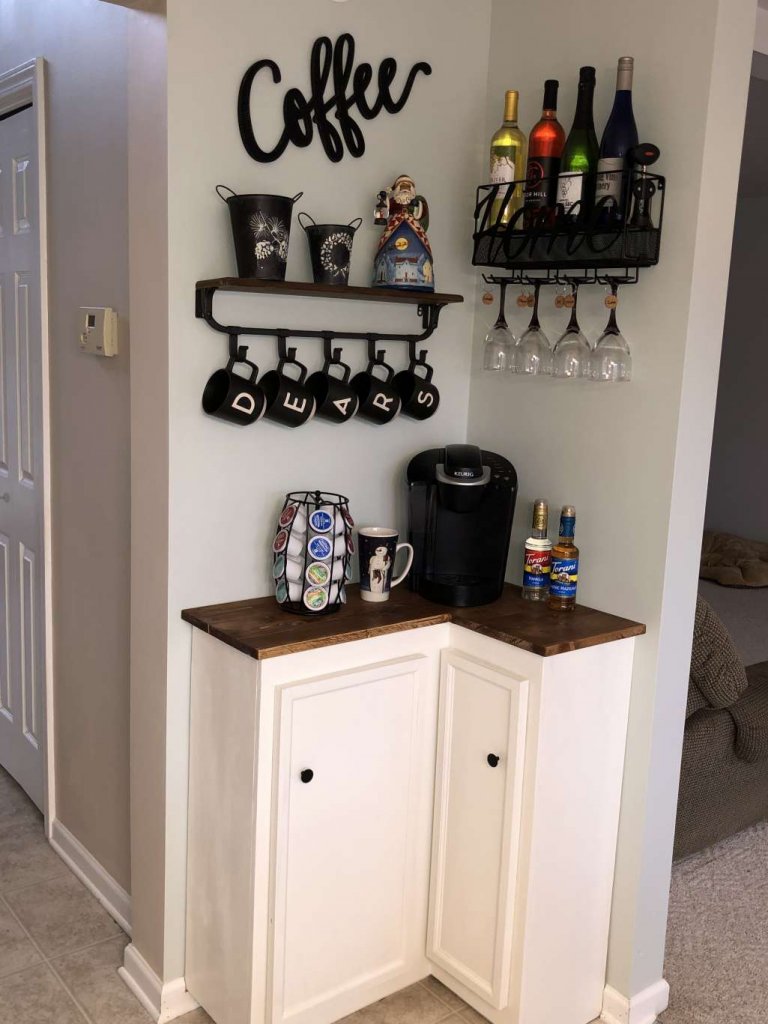 Dedicate the nook to your love for coffee.
12. Put a Corner Storage Bench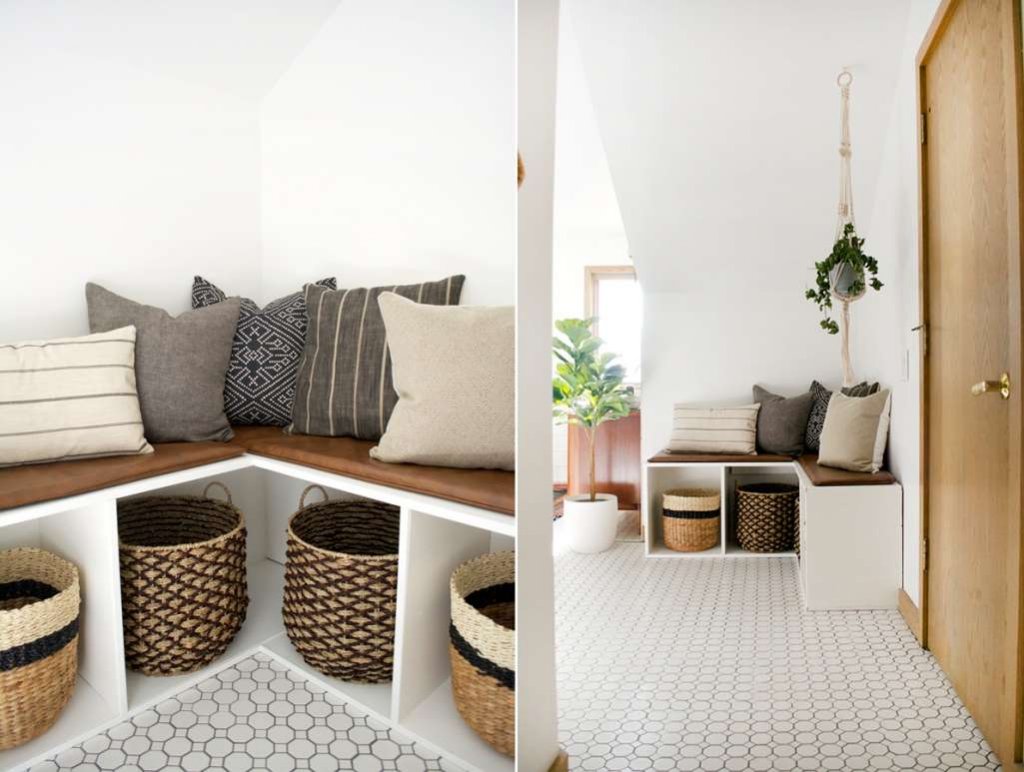 You can make such a bench with IKEA bookcases too.
13. Put a Large Plant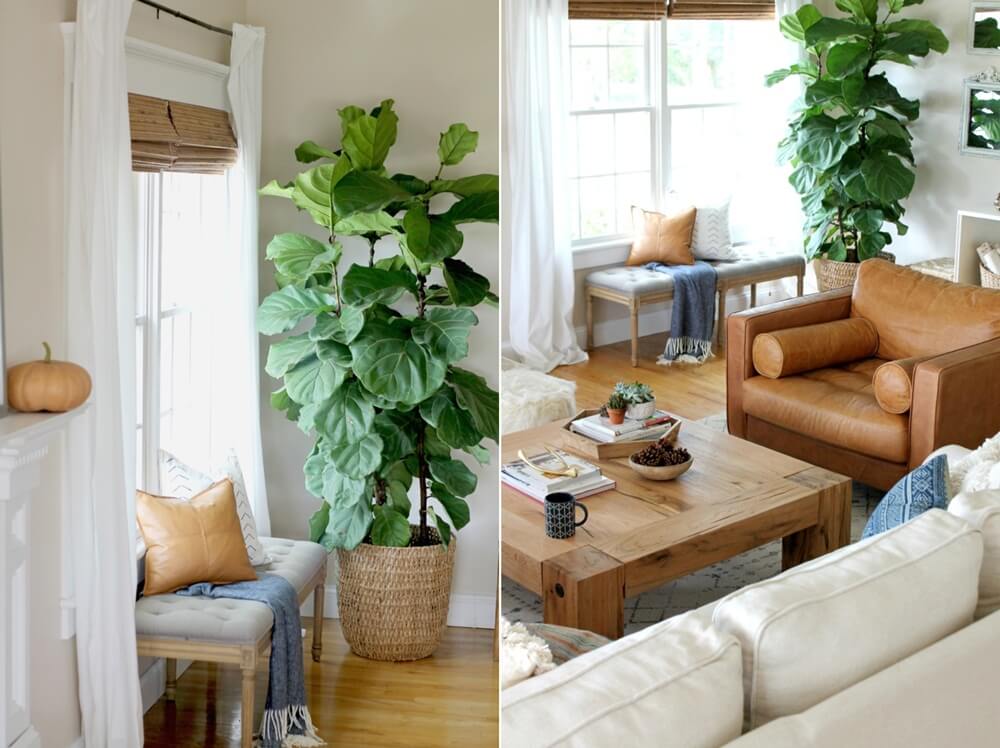 14. Put a Ladder for Throw Blankets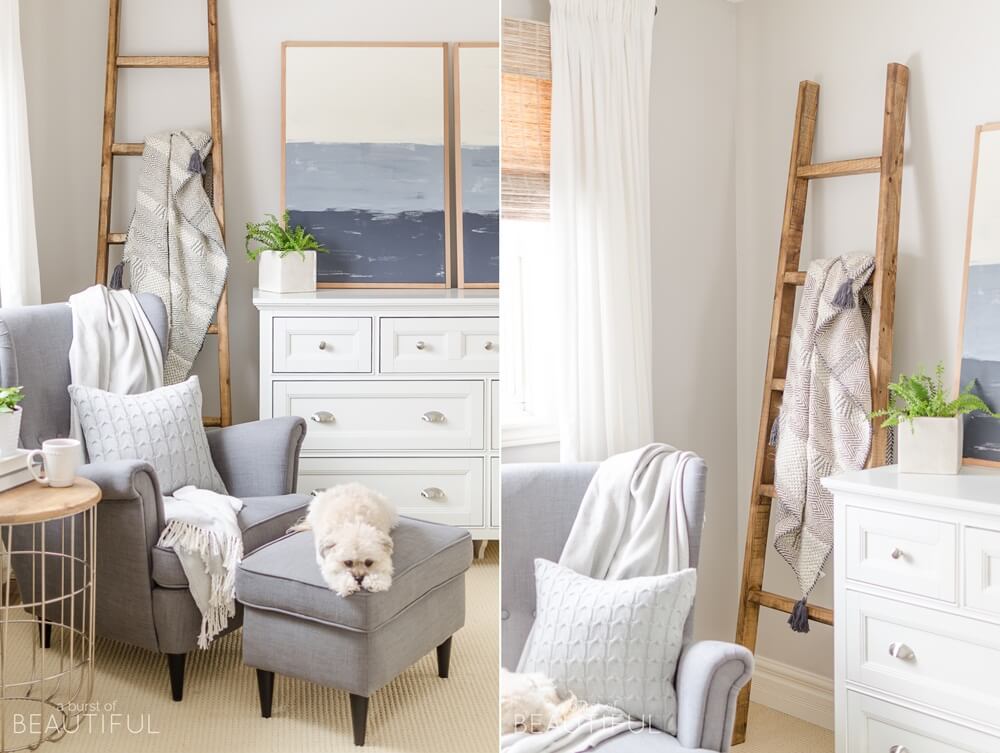 15. Place a Large Vase