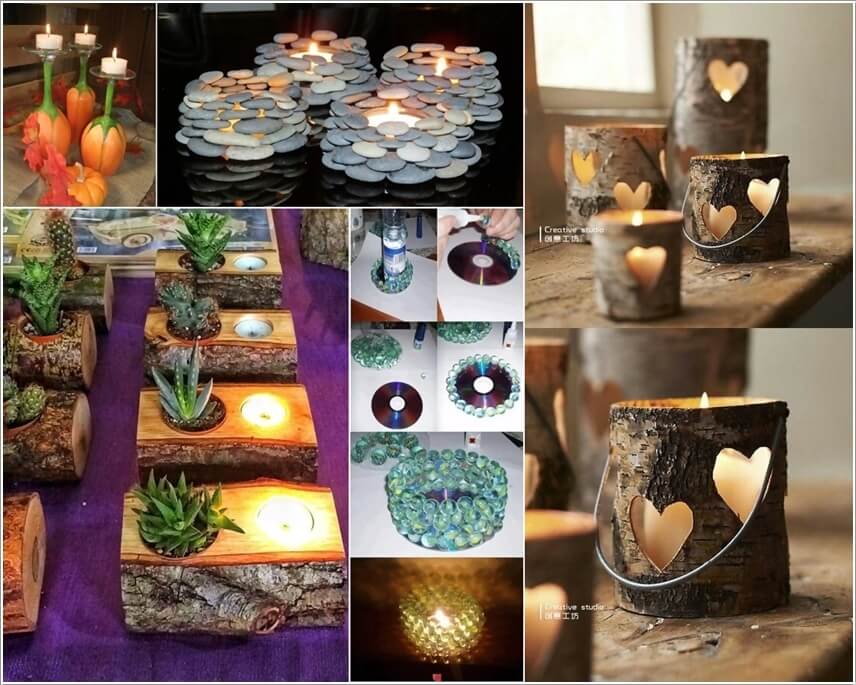 Now that there is a slight chill in the air and we are drifting towards the time when it will be officially fall, it is a great time to do some fall decorations in home. To start with you can go for making some holders for candles. During summers we don't prefer decorating with candles but in cold weather they bring a feel of warmth and coziness. So, here are DIY ideas for making candle holders:
1. Make Candle Holders in Different Forms Such as Planters or Lanterns by Carving, Slicing and Drilling Logs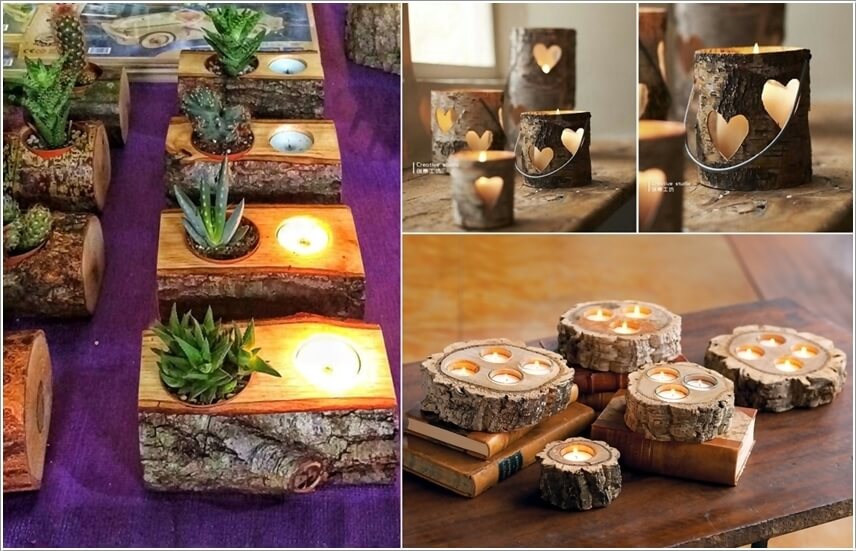 Image via: pinterest , pinterest , orangetreeweddings
2. Try Out These Lace Imprinted Cement Votives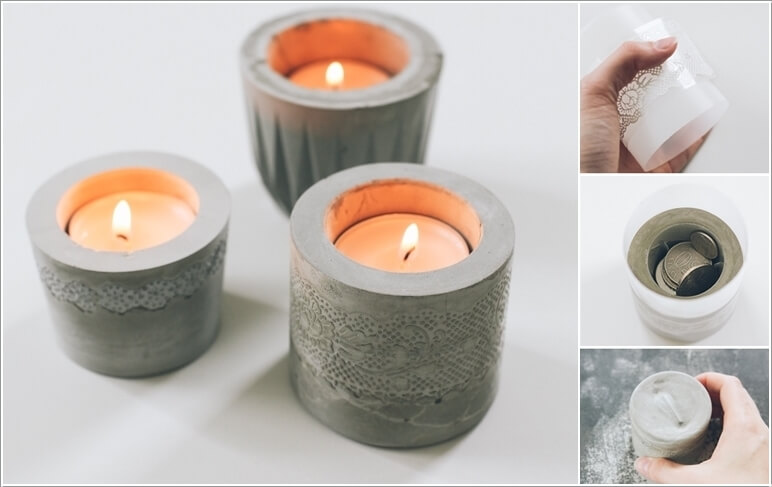 Image via: sayyes
3. Show Your Creativity with Dollar Store Glass Marbles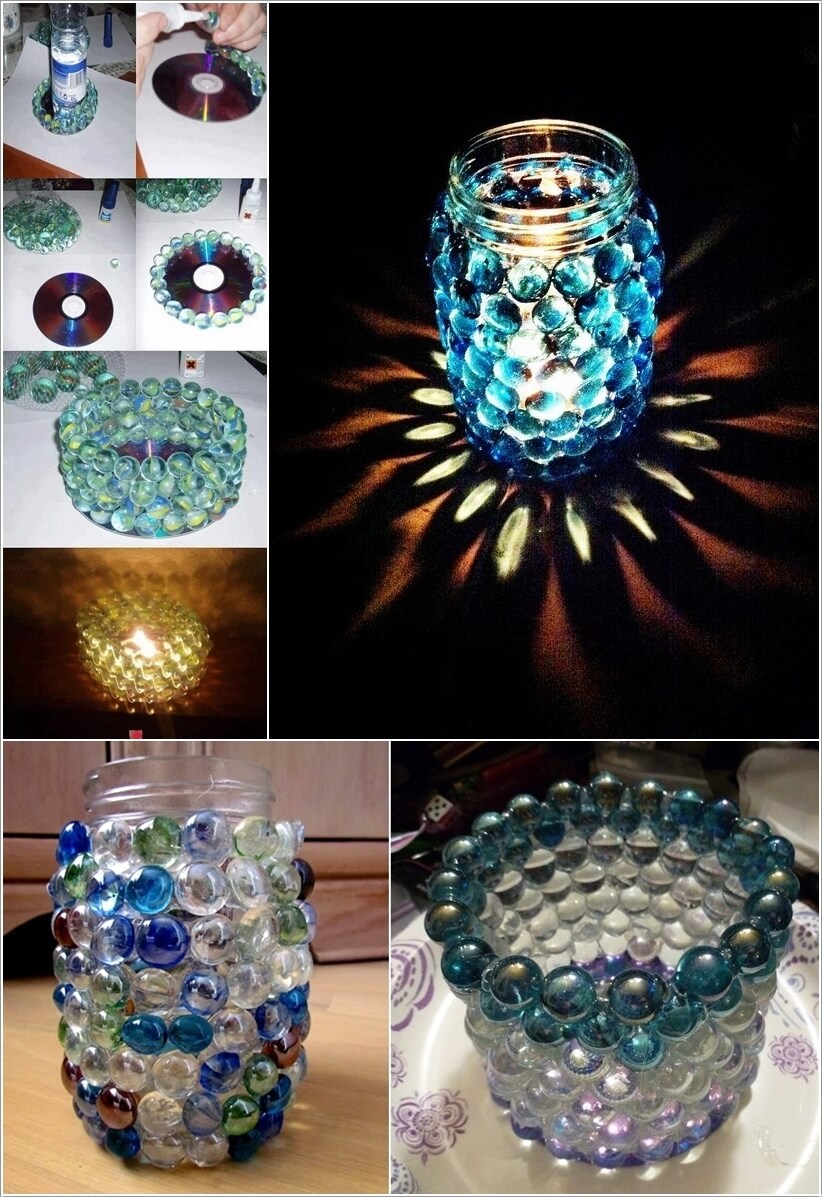 Image via: architectshouseexchange , howdoit , pinchoflysscandlemaking
4. Craft Nautical or Beach Themed Candle Holders with Twine Wrapped Around Vases and Embellished with Seashells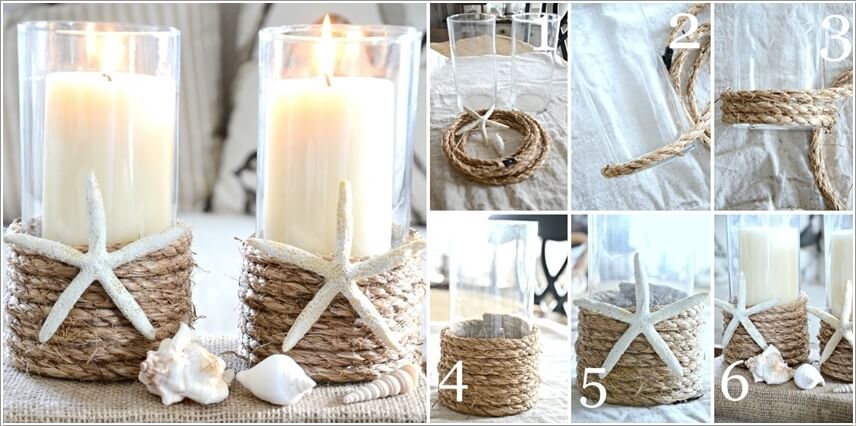 Image via: stonegableblog
5. Recycle Plastic Spoons to Make Water Lily Inspired Candle Holders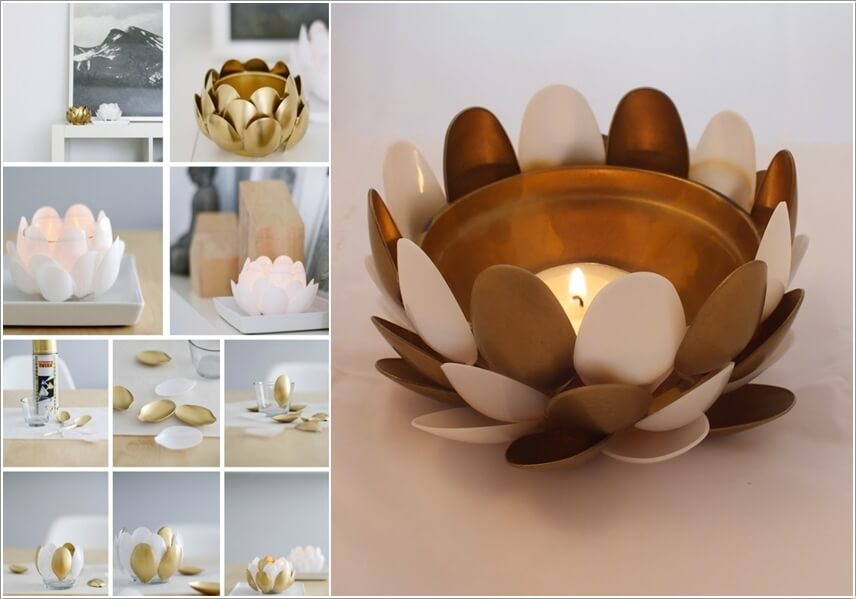 Image via: diyfuntips , kleinesundfeines
6. Upcycle Hand Whisks into Unique Tealight Holders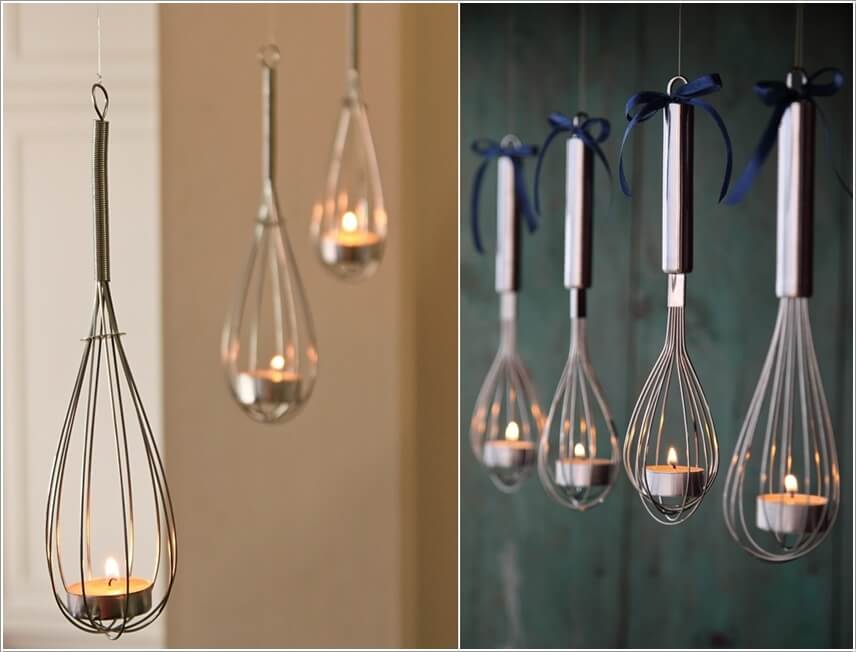 Image via: designintuition
7. You Can Do The Same with Soup Ladles Too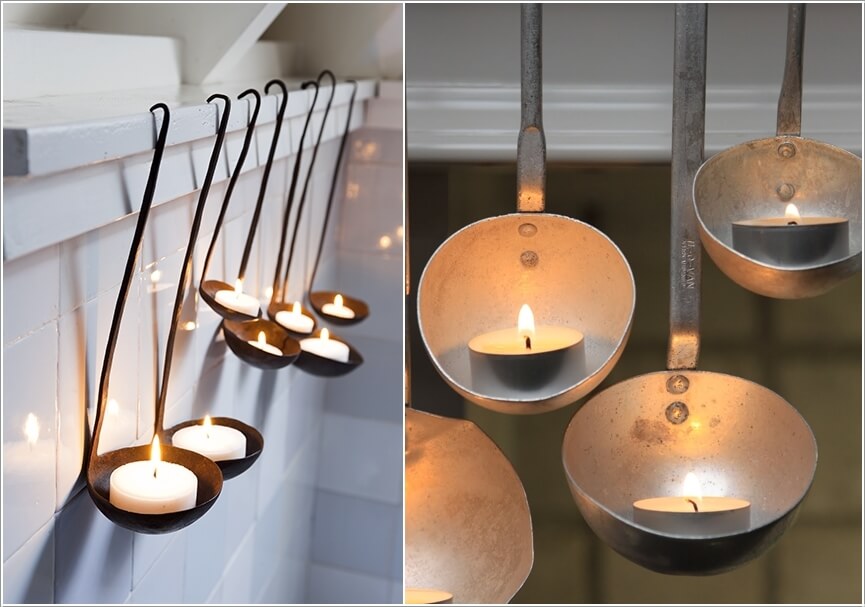 Image via: designintuition
8. Invert Wine Glasses and Paint Them with Acrylic Paint and Perch Candles on Top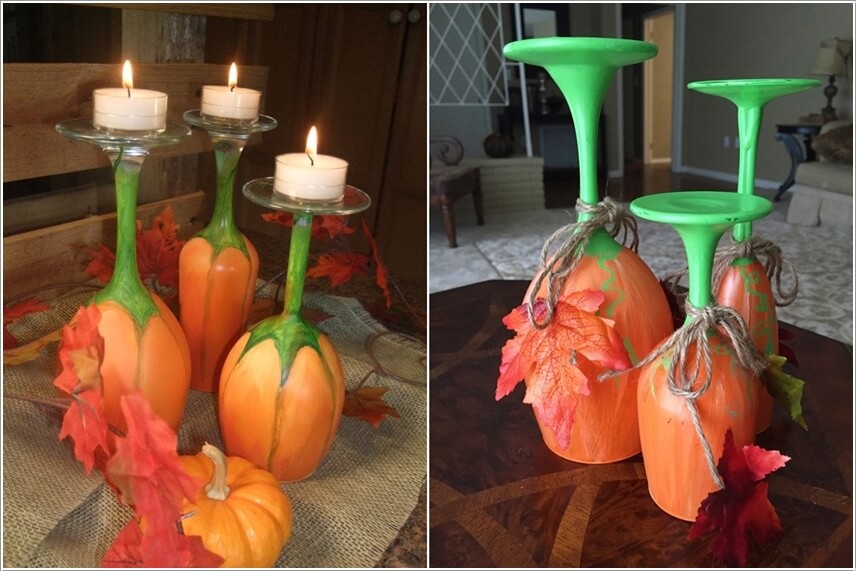 Image via: pinterest , thealaskanmuse
9. Pebbles Picked from Beachside Can Become a No Money Candle Holder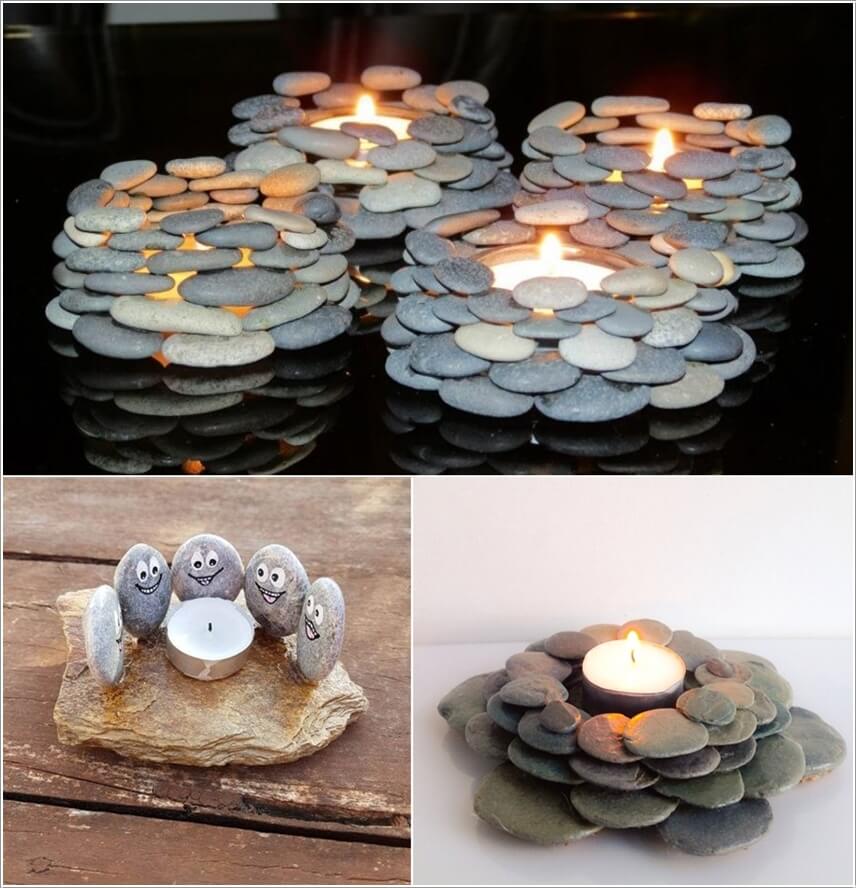 Image via: inspideco , pinterest , pinterest
10. Paint Mason Jars with a Fall Leaf; Fill in Coffee Beans or Pebbles and Put a Candle on Top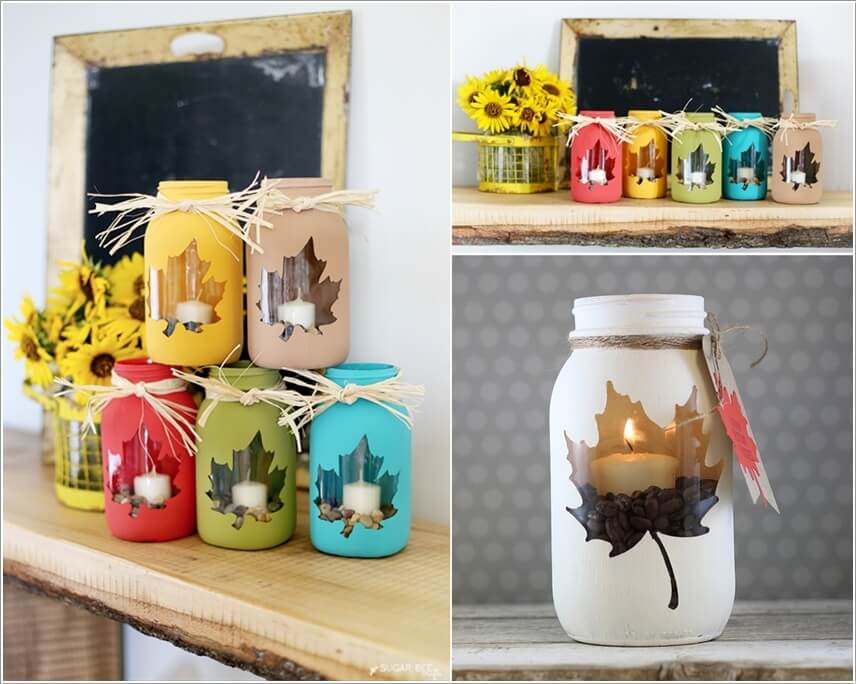 Image via: sugarbeecrafts , soapboxcreations
11. Alternatively Decoupage Faux Autumn Leaves Over Mason Jars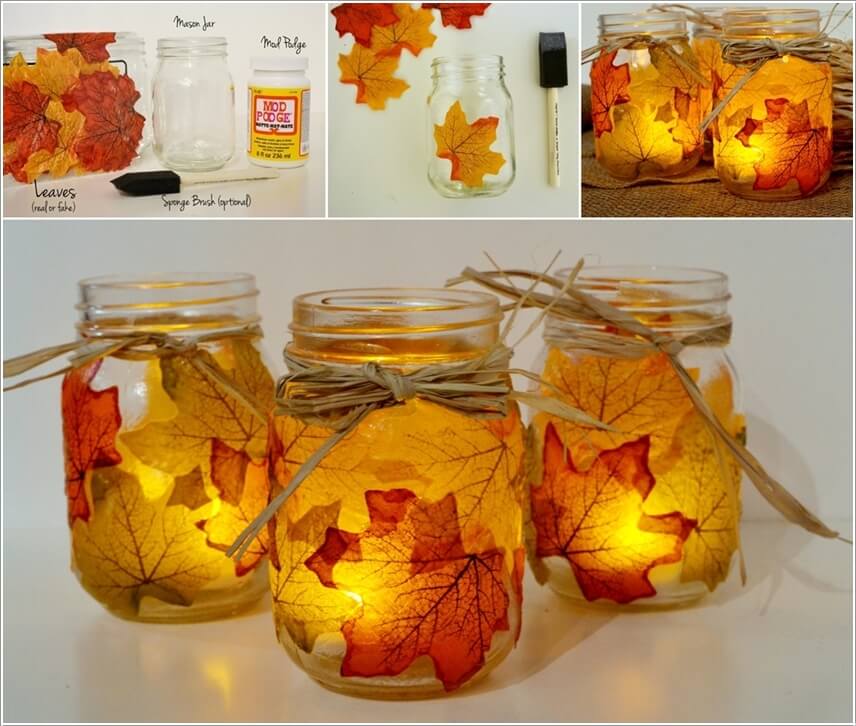 Image via: sparkandchemistry
12. Just a Piece of 2×2 and a Drill is All You Need to Create This Masterpiece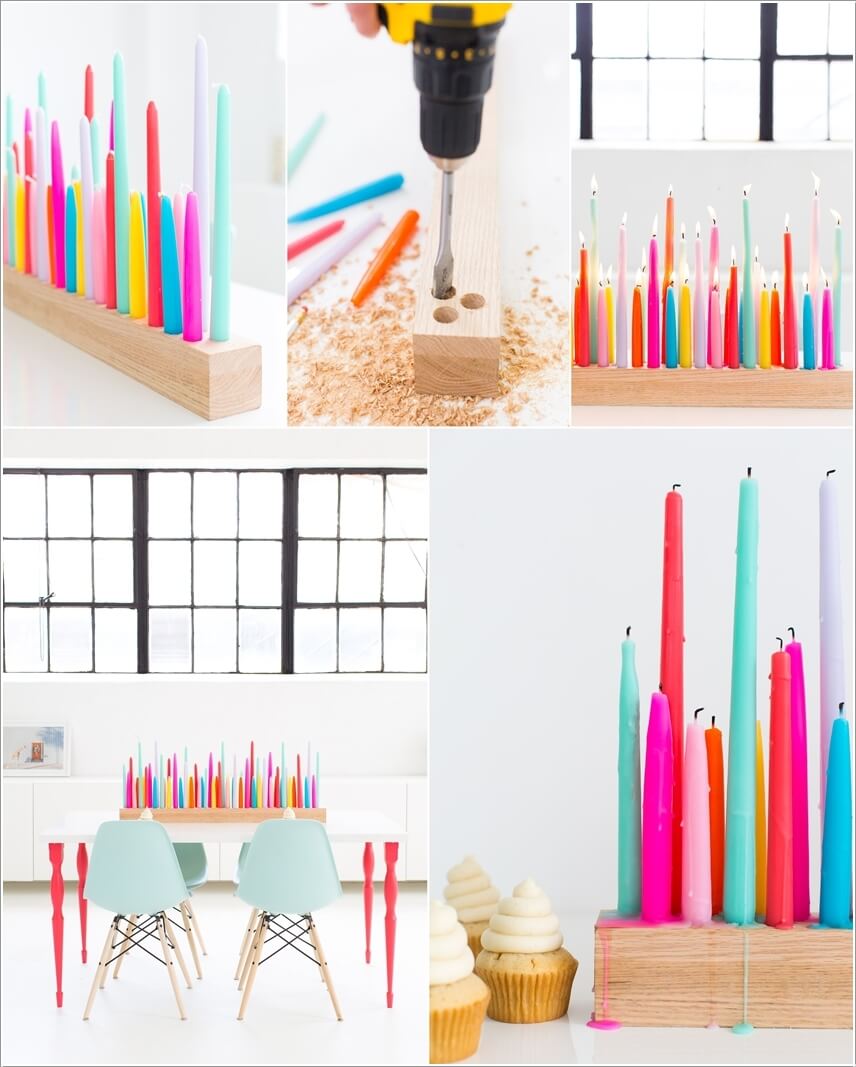 Image via: sugarandcloth
13. Dress Up Mason Jars with Macrame for Putting Candles in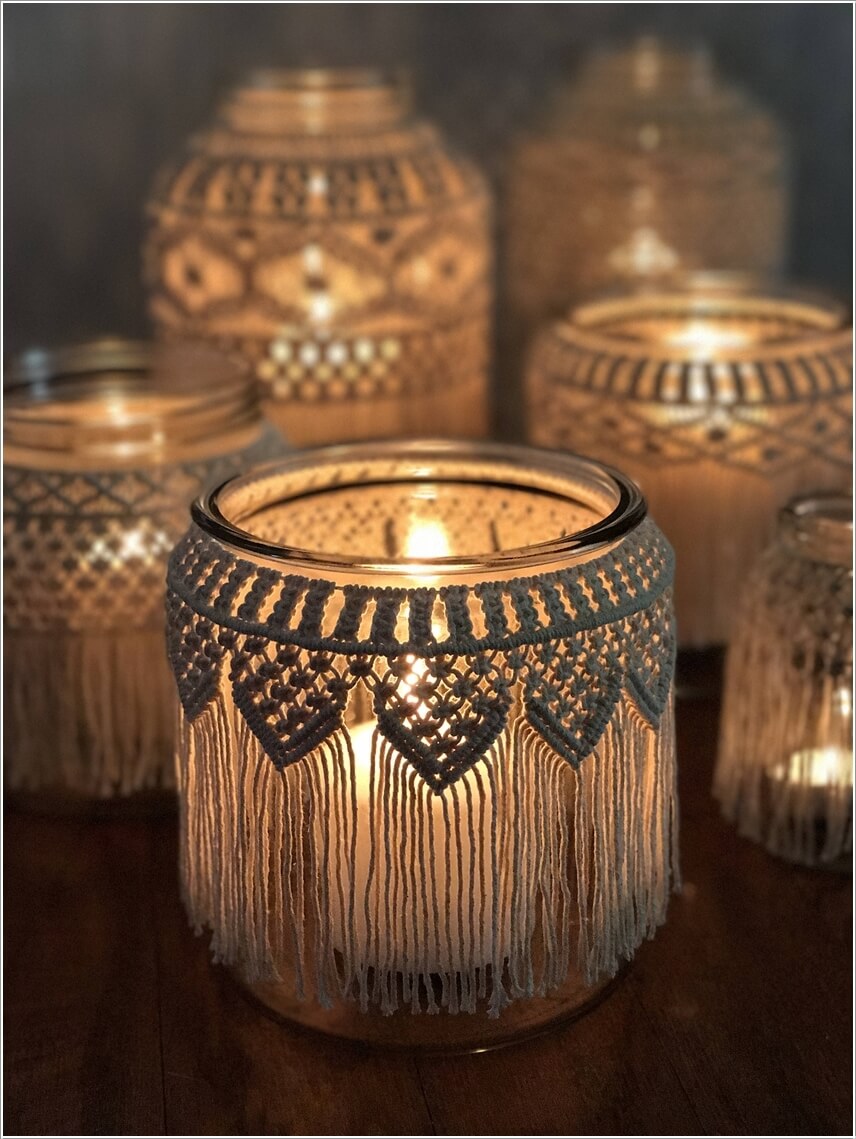 Image via: etsy
14. Whip Up Creative Candle Holders with Salt Dough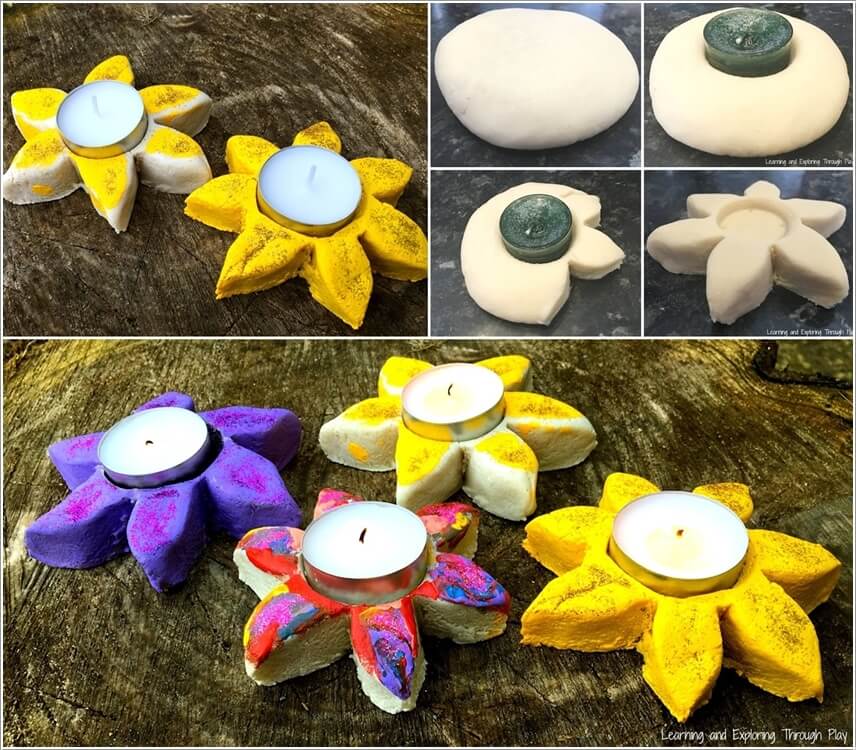 Image via: learningandexploringthroughplay
15. Bring Nature in with Pinecones and See How Beautiful They Will Look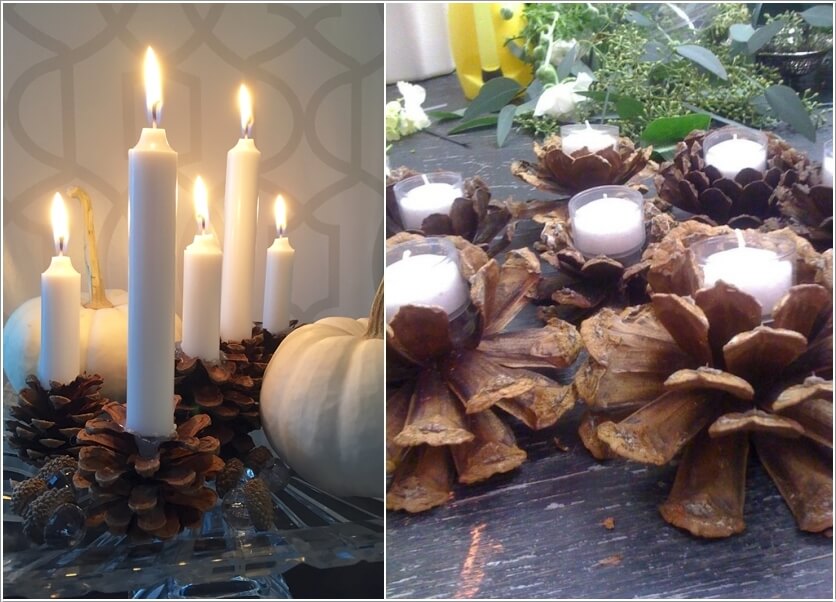 Image via: apurdylittlehouse , canadianhometrends
We are sure you will love these ideas. Keep coming back for more. Happy fall!??