Thinking of applying some decals on wall? Why not make your walls depict wisdom, emotions and fun. Here are wall quote decals that will say it all…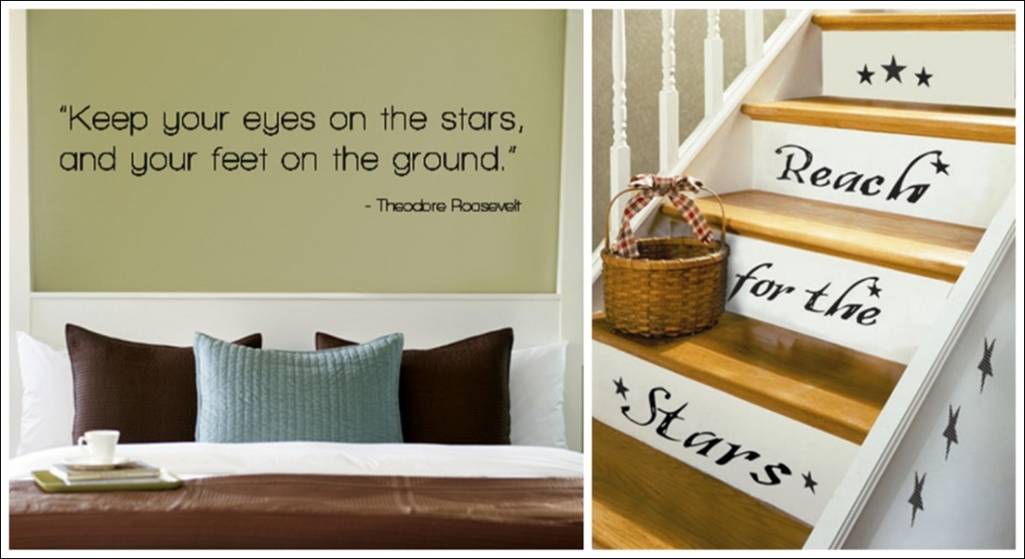 Via: All Posters
1. All Posters
The first one is a beautiful black colored wall sticker of a quote and will suite perfect with any wall color. It costs you $34.99.The second decal is a motivational one.It also has complimentary stars to stick-on. It costs you $19.99.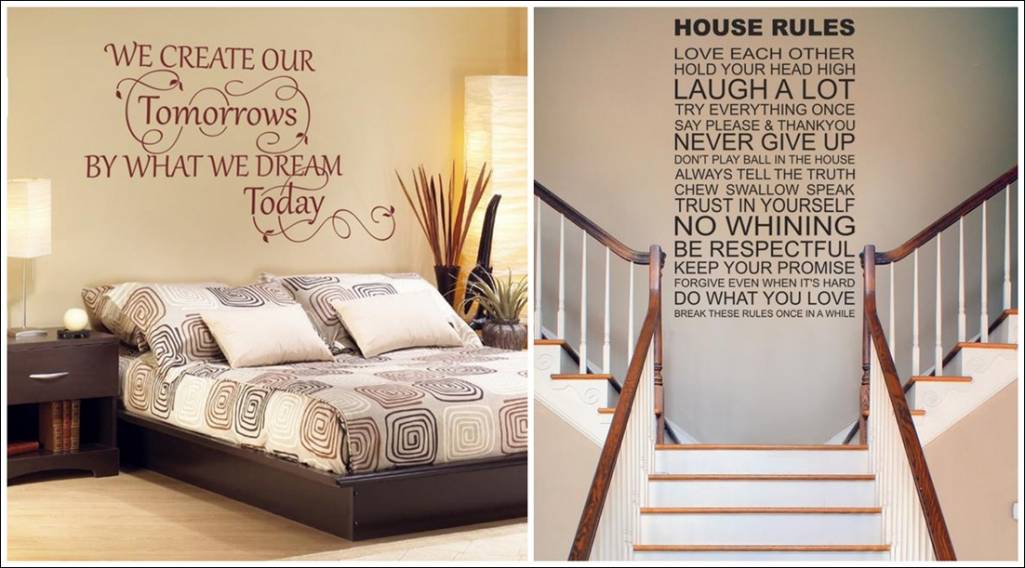 Via: Wondrous Wall Art
2. Wondrous Wall Art
The first quote sticker comes with a variety of 22 colors. It costs you from £9.99.It will look great in your bedroom. The second one is truly something to look forward to. It is based on the idea of house rules and they end up with a witty line. This is also available in 22 colors. Its cost starts from £14.99,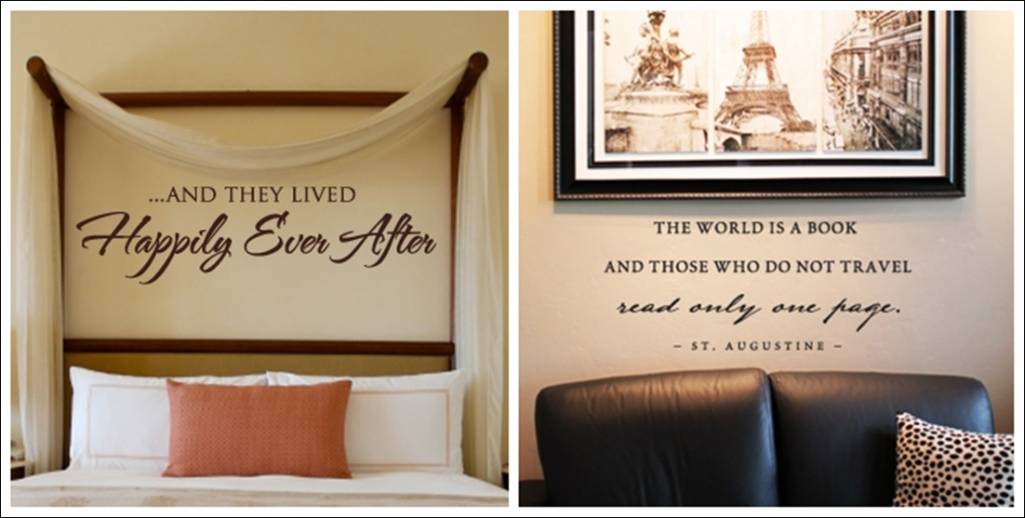 Via: Wall Written
3. Wall Written
Both of these decals are very interesting. One shows a wall quote for a bedroom of a dream couple. The other is for those who love to travel. They will cost you $34.95 each for medium sized decal.They are also available in small and large sizes.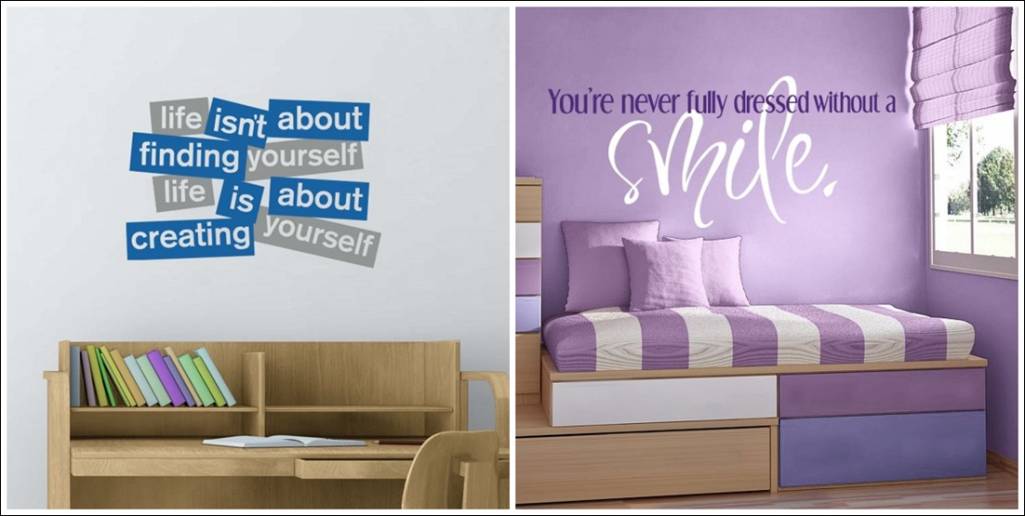 Via: Dali Decals
4. Dali Decals
The first quote sticker will energize and motivate you everyday when ever you will have a glance at it. This motivation costs you $39.In the second sticker the value of smile is highlighted and that's why it is made prominent in this quote. It costs you $ 45.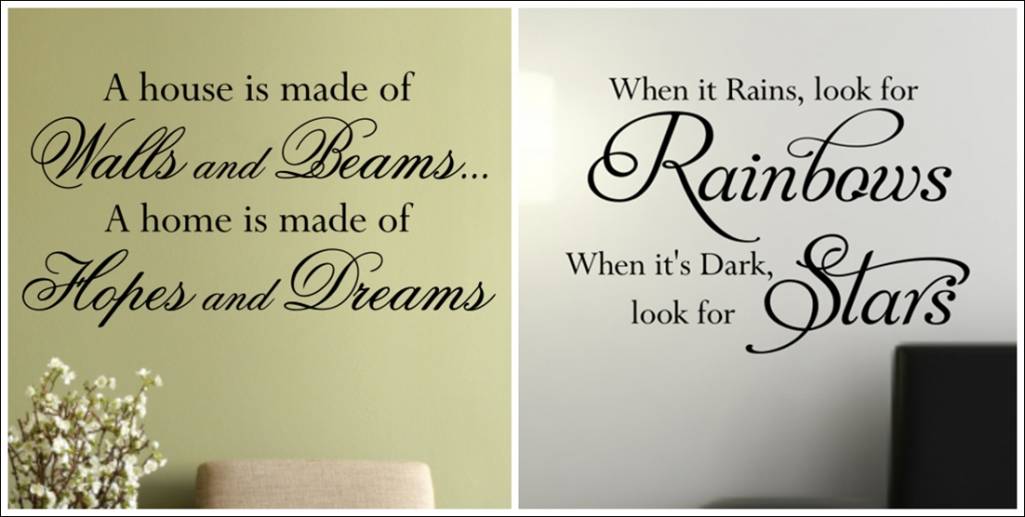 Via: Creative Works
5. Creative Works
These are vinyl wall decals. They are available with a special transfer tape. Both of them will cost you £8.99 each with a variety of colors to choose from.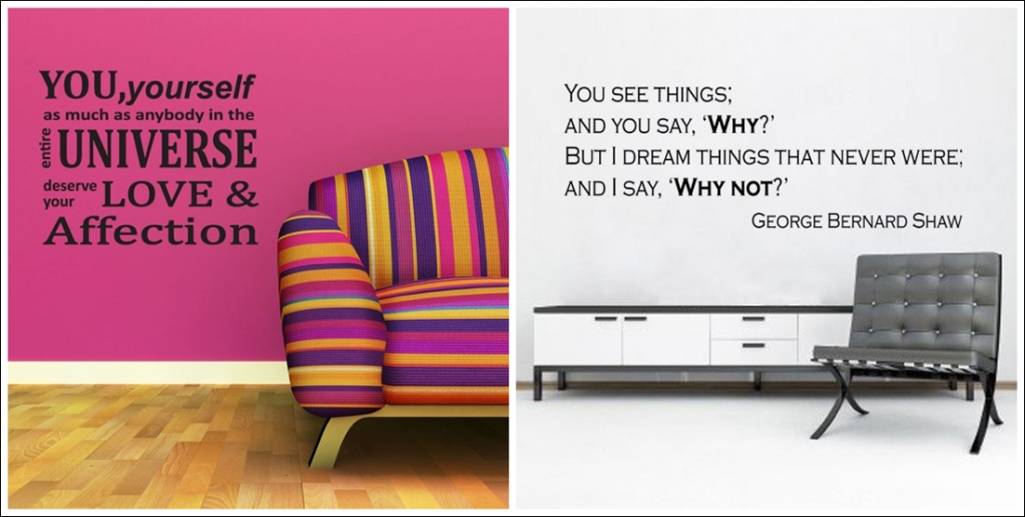 Via: Magic Wall
6. Magic Wall
Both of these decals when applied seem to be hand painted and part of the wall paint due to their matte finish. The first will cost you $32.00 and the second is of $25.00


Via: Wall Art
7. K & L Wall Art
These stickers are made up of vinyl film and they are designed to reduce light reflection. The first one is for the majesty of kitchen. It costs you $ 29.90.The second one is for those who love to give credit to themselves. It costs you $ 9.90.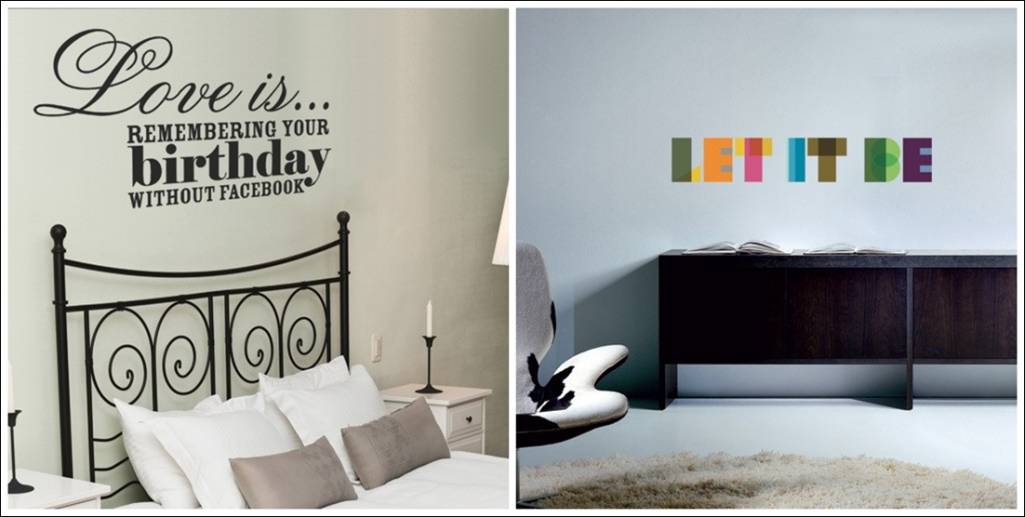 Via: Cool Wall Art
8. Cool Wall Art
The first sticker is a cute one. This will let your partner reminded of your love. It will cost you $64.95. The second one is for those who want life to be carefree .It also costs you $64.95.