One of the easiest ways to transform any space in to a personality – packed room is with wall treatment and when it comes to kids rooms this works in different ways. Painting or putting up some wall paper are relatively easy projects that can be accomplished and it works on any regular place, but kids are always different and imaginative. They like to see different things in their rooms.
We always can make their room walls decorate to make a dramatic statement or let them act as an unobtrusive backdrop for the furnishings. If the furniture is not particularly interesting, we can add pizzazz to the room with bold colors or patterns. Here have gathered some of interesting wall decor ideas where you can add on your kid's room to impress them and make it the place they love to be all the time.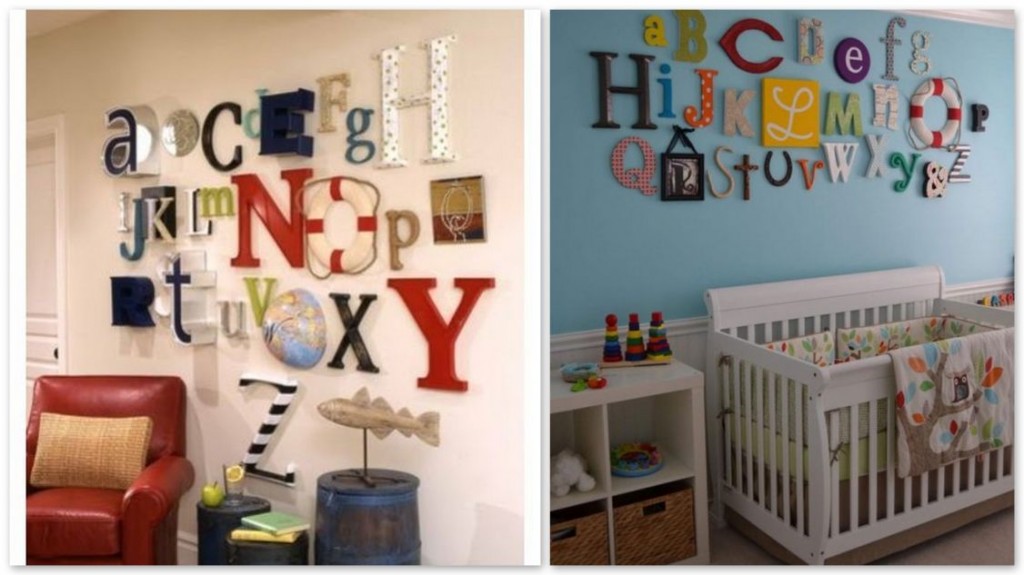 Alphabet College – Create an alphabet college curated over time, as always kids love these kind of letters early on in life, and they tend to be familiar with what they see everyday. We could create these using wooden or fabric or metal letters in mismatched colors, sizes and patterns for a very much fun look and as a focal point of the room.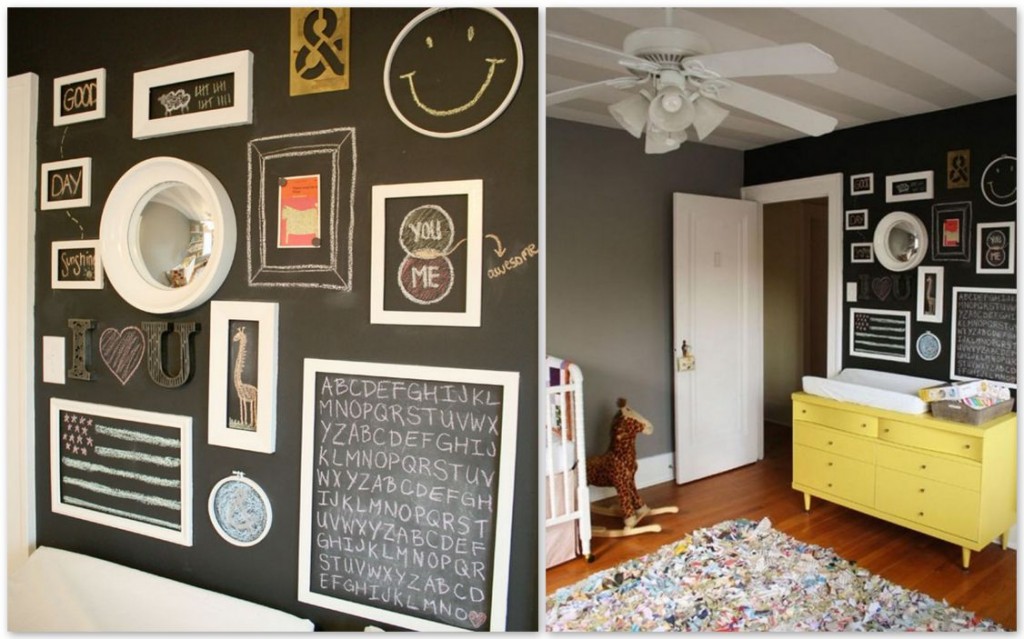 Mismatched Frames – You don't have to always invest lots of money to decor their rooms, you might find here and there some left over or broken glass picture frames or you might even get small black boards where you can miss and match everything together and decor one full wall filling these frames with some fabric cut outs or may be with your kid's favorite cartoon characters.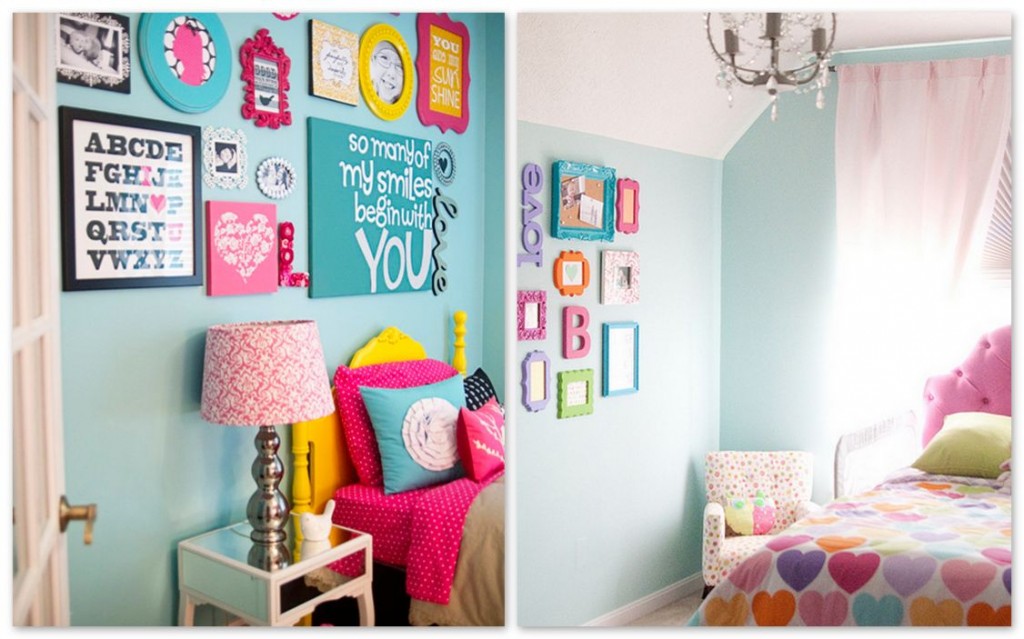 Colorful frames & Letters – This would be a lovely idea for a girls room whom they love feminine cool colors. By adding up colorful frames and letters can bring more colors to the room and with same time, to look more brighter and attractive.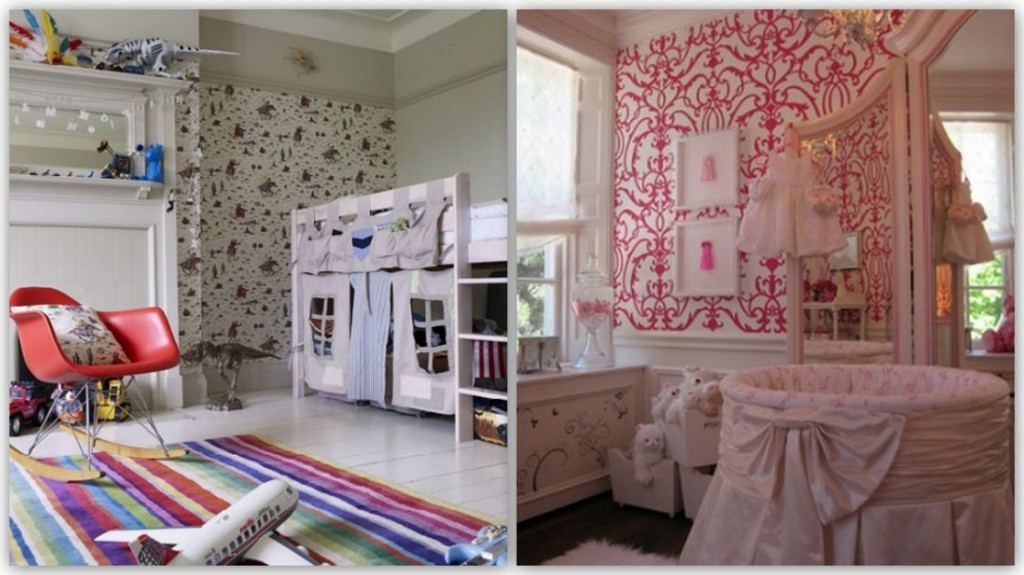 Wall Paper – Another easiest way but something to look very much professional is to put up wall paper in kid's room walls. If we can decor their rooms with wall paper, we can make it look more complete and polished. Same time if its the right color, pattern wall paper, we can bring more drama to the place while it look more sophisticated. Depend on kids liking and of course according to their age, we can choose cool to more bold colors and patterns from unlimited wall paper design options.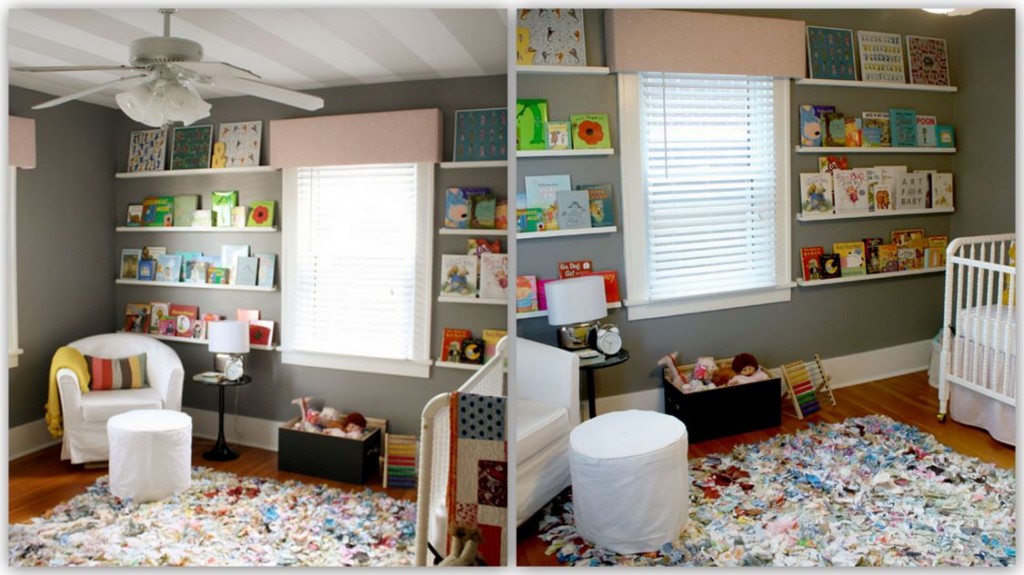 This is another great idea to complete kid's room walls by arranging some shelves on one particular wall or around to store their books and toys. This will bring a truly complete look and also act as a very more useful element in the room as it provides tremendous storage facility while making the room look more dramatic.
Pics Via; projectnursery