It is said that old is gold and there are certain trends that stay timeless. That is why today we have brought for you some vintage style bedroom ideas. So have a look at these and choose a style for your own bedroom…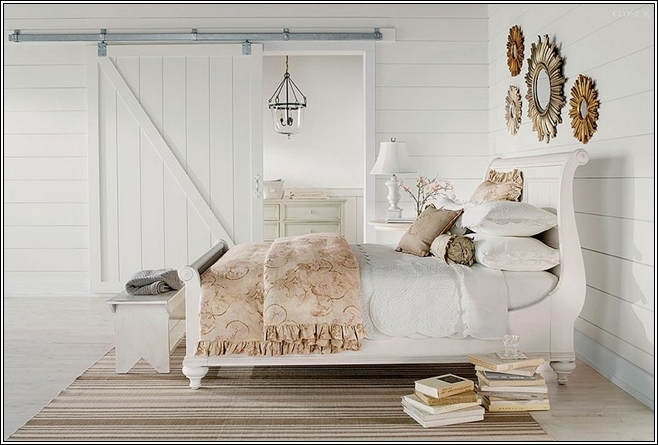 1. Ethan Allen
This room is designed in white colour with a vintage touch through a curved headboard white bed, a classic style side table lamp and a vintage pendant light. You can purchase this complete collection or part of it at the source provided.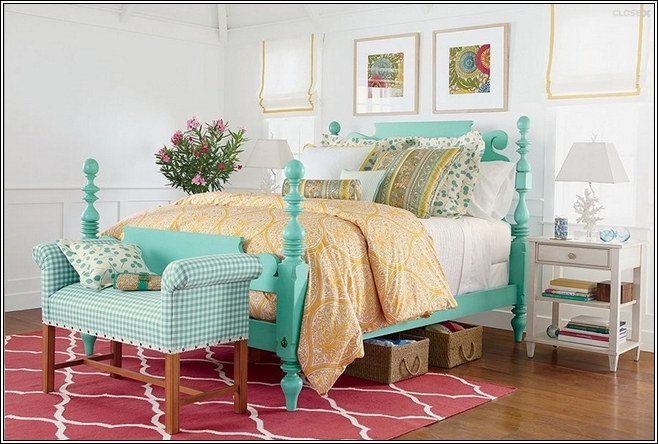 2. Ethan Allen
This room is having a nice blend of colours in the form of a mint green antique style bed, saffron coloured duvet cover and a rug. The rest of the decorative accessories and furniture items are also available at the picture source.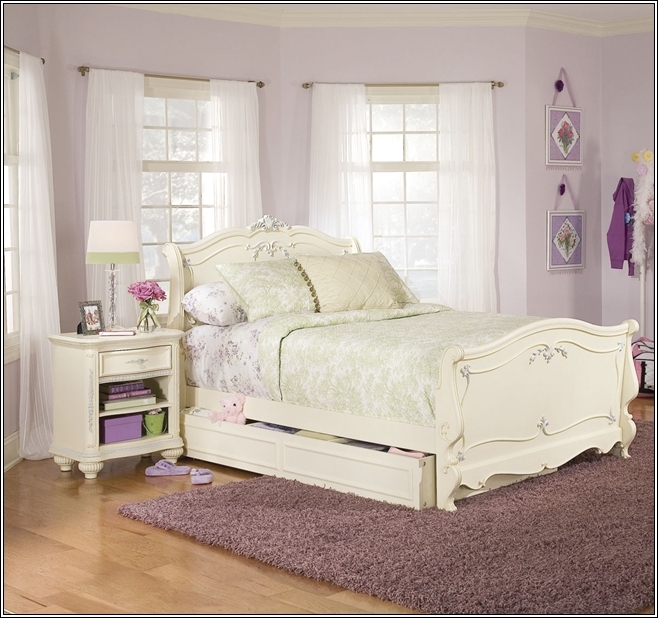 3. Dexona
This room is designed in purple and white hues with the walls and rug in purple and the vintage style bed, nightstand and curtains in white.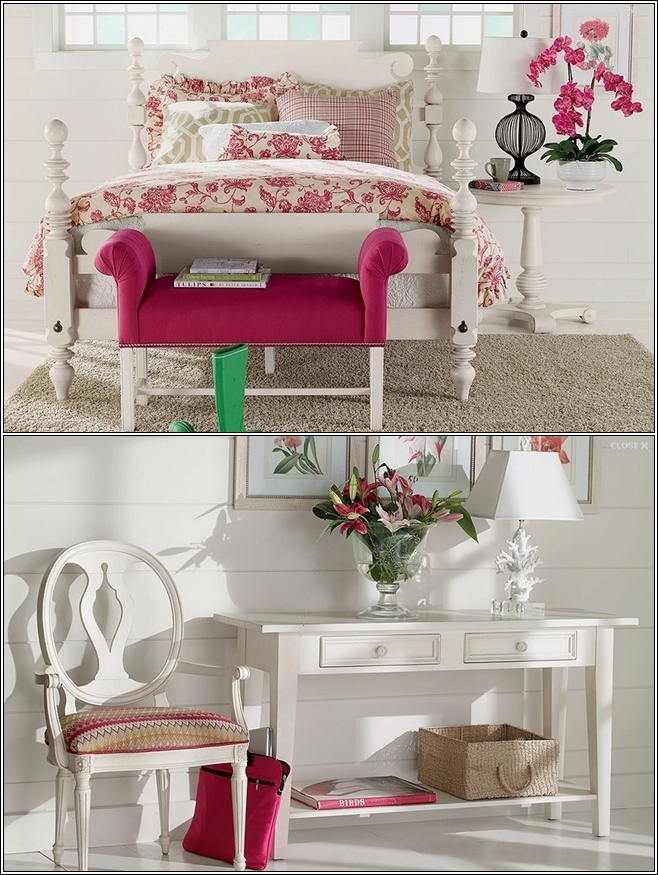 4. Ethan Allen
This room is designed with the blend of three colours that are white, pink and pastel green. The furniture items are in vintage style and you can purchase all or any of these at the source of the photo.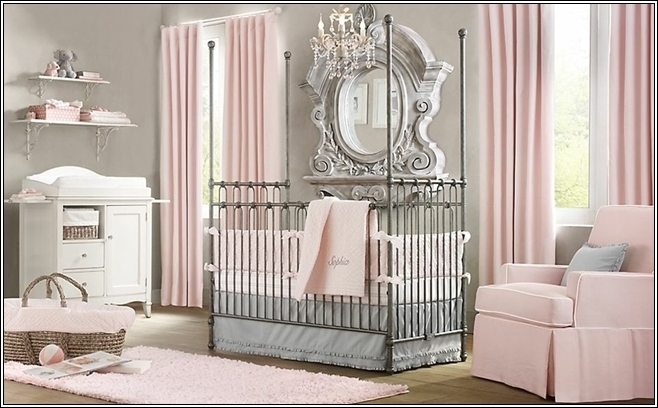 5.Locoboy
This one is a baby nursery that is designed in pink and grey and is added a vintage touch through the use of a large vintage style mirror frame and a vintage style changer.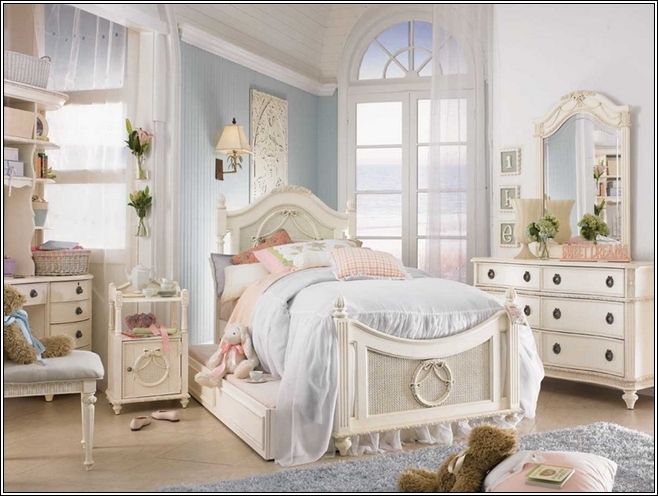 6. House Fashions
This one is a cute girl's room in vintage flavour with all its furniture in antique style. Though with its vintage look it is looking absolutely wonderful and not less than a doll house's room.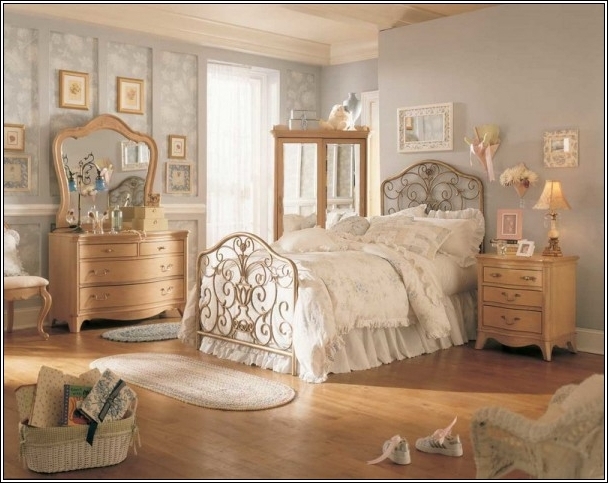 7. Lace and Lilies
This room is for teenage girls with a beautifully designed bed combined with wooden furniture. The blend of wooden, white and grey hues is awesome.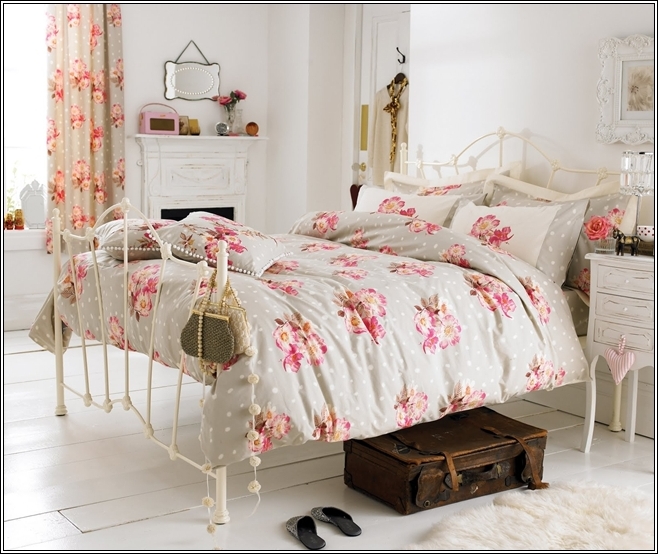 8. Live Master
This room is having a perfect feminine look with panelled white wooden floor. The antique style bed and nightstand are combined with floral bedspread and floral curtains. To add more pure vintage look an old trunk is also placed under the bed.