Vanity table is a must-to-have in a little prince's room. Little girls are beauty conscious these days and love to spend time in front of a mirror. So, make their experience joyful with these adorable vanity tables…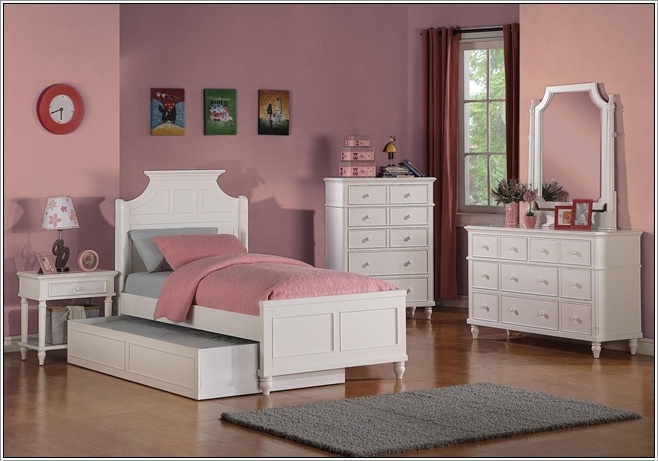 Via: Coaster Furniture
1. Coaster Furniture
This is a beautiful traditional white finish vanity table with plenty of drawers to provide storage for your little girl. The mirror frame of this vanity table has classic bed post style ends with inner curved ends.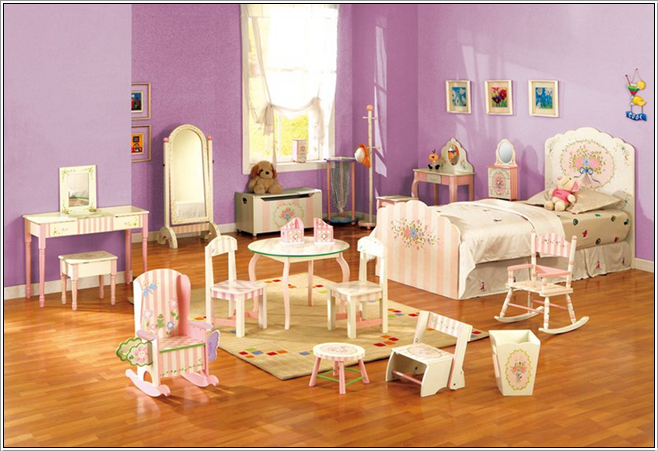 Via: Baby Age
2. Baby Age
This is a perfect hand painted vanity table with a combination of baby pink and white colour. The pink stripes painted on the whiter areas are looking just wow. The square shaped mirror in the centre with floral detailing at its corners is looking pretty nice. The stool is also themed in identical way of the table. This vanity table will cost you $168.30.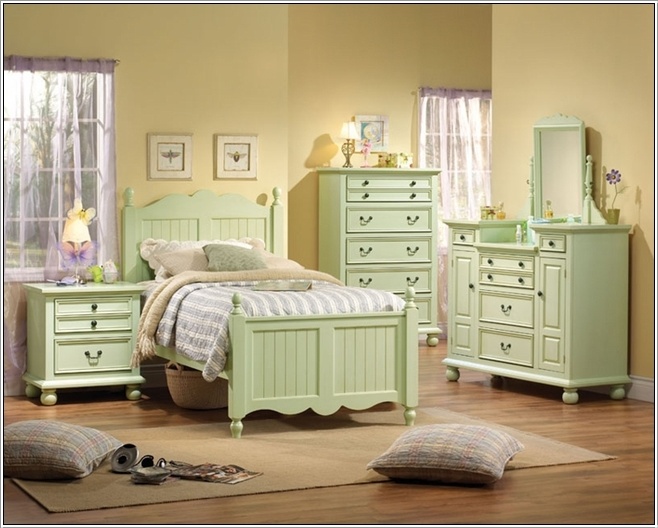 Via: Rosenberry Rooms
3. Rosenberry Rooms
This is an elegant vanity dresser table with lots of storage space. This table has a cool apple green colour that every little girl will love to have one in her room. This vanity table has 3 pairs of drawers each pair being of different size so as to cater to a variety of storage needs. At its sides it has roomy cabinets. The top of this table has  two levels and the mirror frame is also in a very classic style. This vanity will cost you $1,840.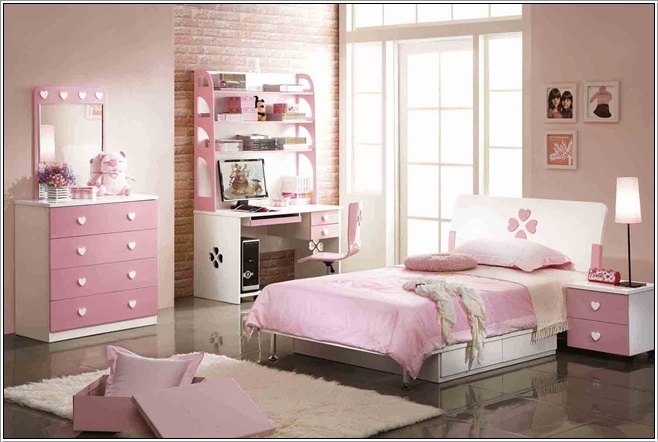 Via: Made in China
4. Made in China
This is a vanity table which would be any little girl's dream. It is in pure girly pink colour with a white blend. The drawers and mirror frame have white hearts on them that are contrasting stunningly well with the pink colour. The price of this vanity bliss is $ 140.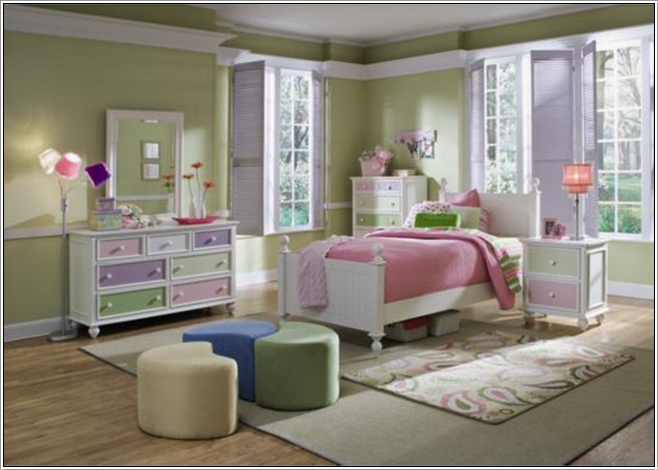 Via: VCF
5. Value City Furniture
This vanity table has all the graceful pastel shades on drawers put together in contrast with white. You can even exchange the drawers so as to make the colour blend of your choice. It will look good with any white furniture set of  your little doll's  room. The price of this vanity dresser is $599.99.
Via: Rooms and Things
6. Rooms & Things
This  must be reminding you of a vanity table you find in doll houses. This cutest ever vanity table has a colour combination of soft pink, apple green, lilac and yellow which are all those pastel shades that girls simply adore. The price of the dresser of this vanity table is $389.99 and the mirror's price is $139.99.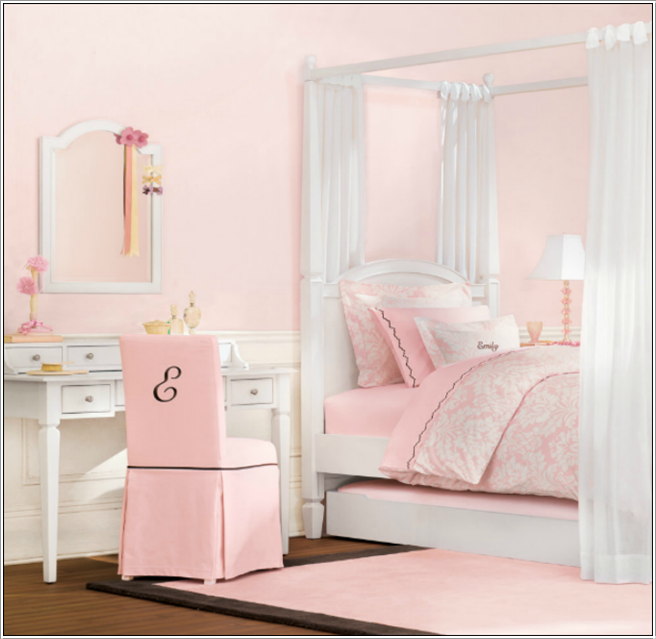 Via: RH Baby and Child
7. Baby & Child
This pure nickel white colored vanity dresser table is perfect for little girls who are beauty conscious. Interesting thing about this table is that the accompanying mirror is to be fixed in the wall. This will cost you 499 bucks.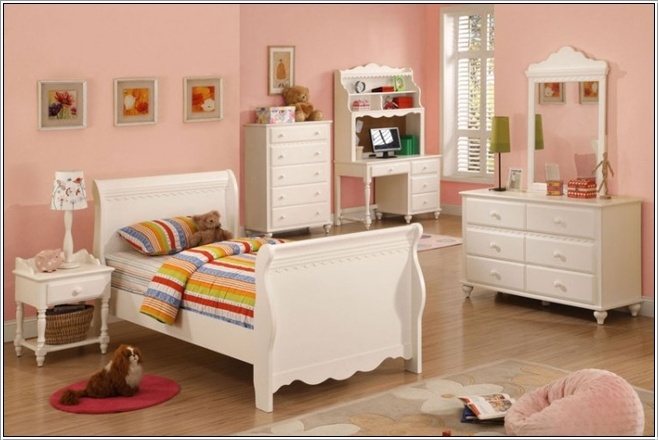 Via: Furniture 2 Go
8. Furniture 2 Go
This is a simple yet stylish vanity table of lily white colour. It will go well with any kind of room's interior. It has a total of 6 drawers and the mirror frame has a beautiful curved design. The price of the dresser of this vanity table is $335 and the mirror costs you $95.