Valentine's Day is the special day for people to love and care for each other, the most wonderful feeling in the world. It is a time to celebrate and show their immense love and care may be within the family or between two people. Yet again the 14th February is the day to spread and exchange affectionate gifts to one another. People do celebrate this in many many ways and if you too, excited and looking forward to the day here are some ideas to impress someone during valentine day in a special way.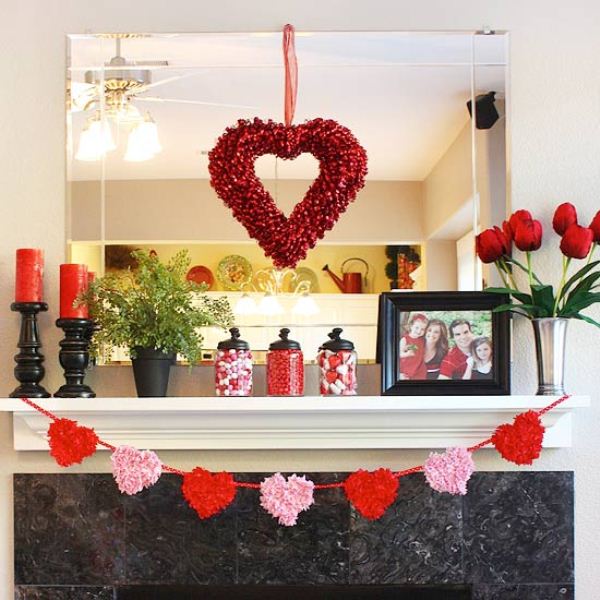 Pic via; homedesignpics
As one of the important fact, it is indeed necessary to create a romantic and cozy atmosphere around the house to give you the feeling it is Valentine. You can use any kind of Valentine special decorative pieces around the house to add the spirit of love and beauty around. This heart shaped wreath signifies the total theme of Valentine dressing up on the mantle.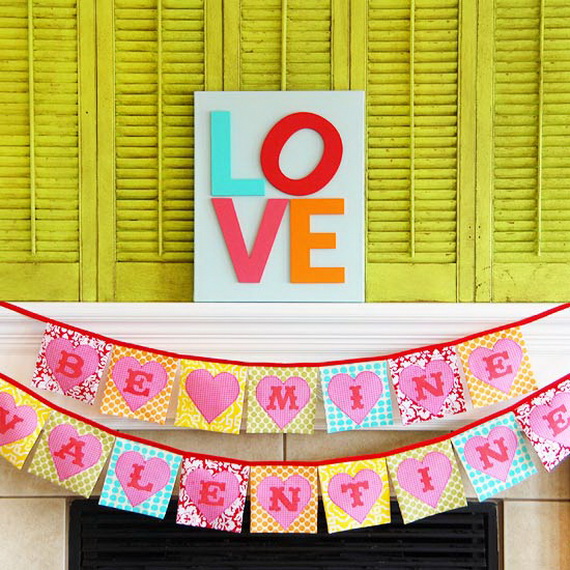 Pic via; naptimedecorator
Poster streamers or garlends are a lovely way to display and express your feelings in words. You can easily make these in different ways and means with printing or making by yourself to accessorize your wall or mantel with love. The picture frame with LOVE is a direct way to display your love and affection.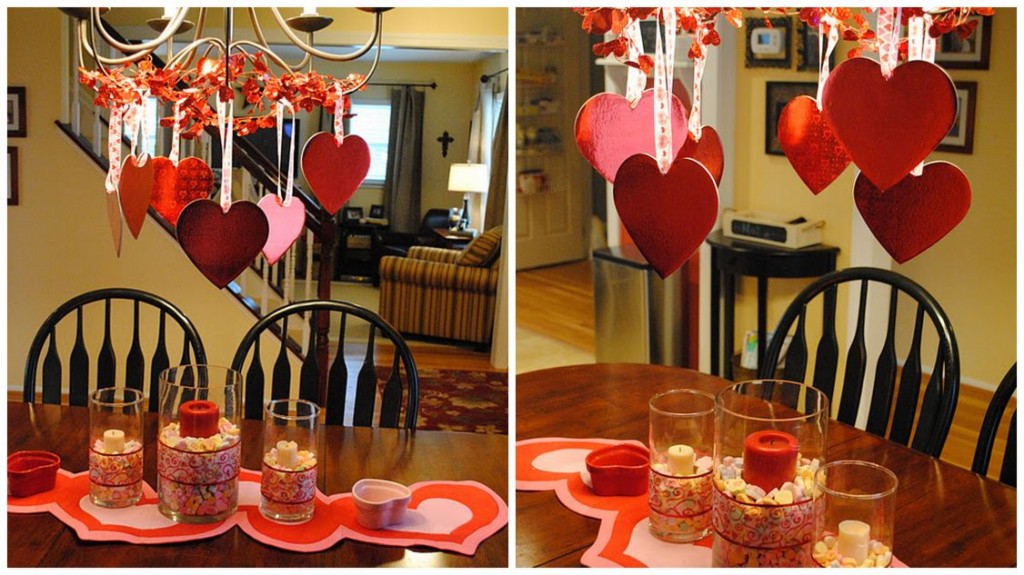 Pic via; naptimedecorator
Red is always symbolized love, so the candles and heart shapes create the cozy and romantic atmosphere to any space. With these hanging heart shapes on the chandelier above the dinning along with romantic candle decor to dress up the table, what a lovely way to have a dinner with your love one on this special day.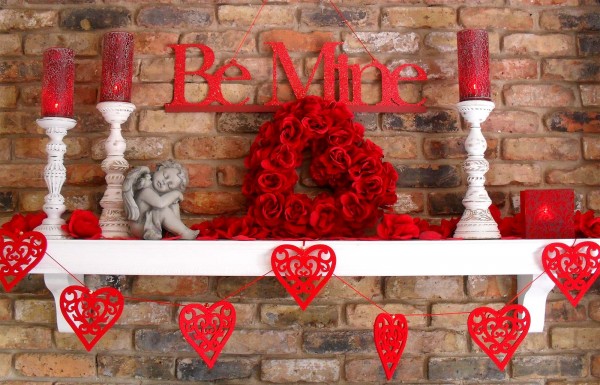 This amazing mantel design again with lovely red and white combination, displaying a romantic wording "Be Mine" is all about Valentine and an unique decor idea which has used all ways and means which reflects love. Roses are the traditional flower to show love in valentine and hearts, candles, wreath have combined together to showcase this wonderful feeling of love.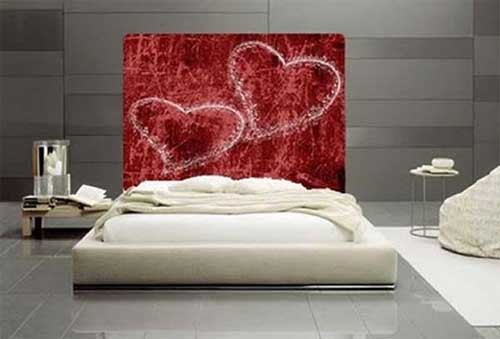 Having this decoration on the back of the headboard has spruced up the real meaning of Valentine. While having white interior around Red hearts are sparkling amazingly, by bringing the love and romance to the space.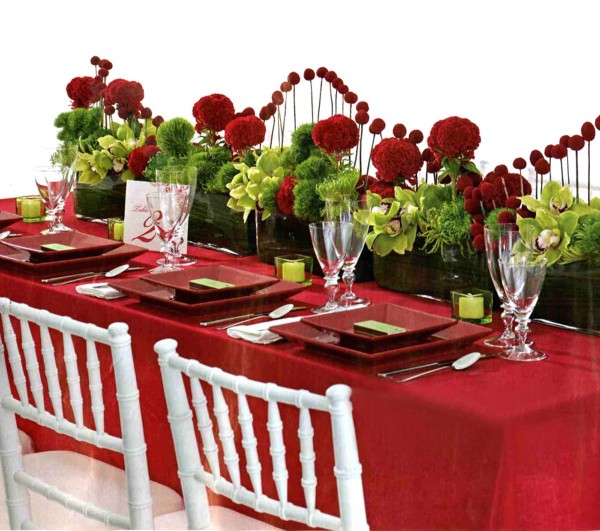 Color red and flowers, what a luxury splendid dinning table decor to celebrate the special day. With all these lovely decorations, color red, roses, hearts, glittery chandeliers, candles are just symbolizing the love and wherever you mix these it will create the spirit of Valentine Day!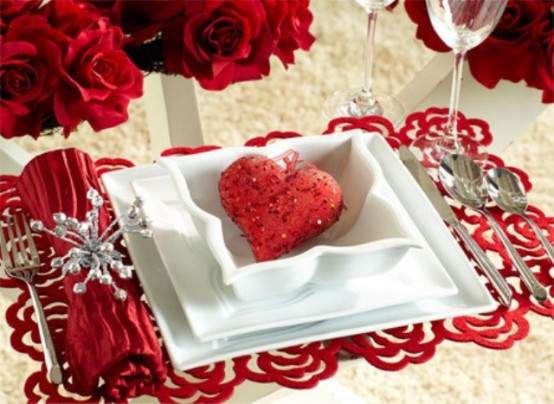 Pic via; 
viainterior
Happy Valentine Day !!!!!