Bedrooms come in different colors, styles and shapes, but what is the focal point of any of these bedrooms, it is obvious the bed right? If you can own a real uniquely designed bed, the color or style of the room are miner matters but can call it as a royal suit. We can make the bed as the main focal point of your room in many ways like having a luxurious and attractive comfy bedding set or the way you arrange the bed. But what if we can give a totally cool look changing the headboard of the bed.
Making your own headboard for your bed is easier than you think as you can make it with anything what you like to transform and give a dramatic look and make a personal statement in your bedroom. A beautiful shape, a gorgeous material, unique design or totally amazing details are sure to make a wow statement for a headboard. Here we have gathered some of unique ways to improve your look of the headboard.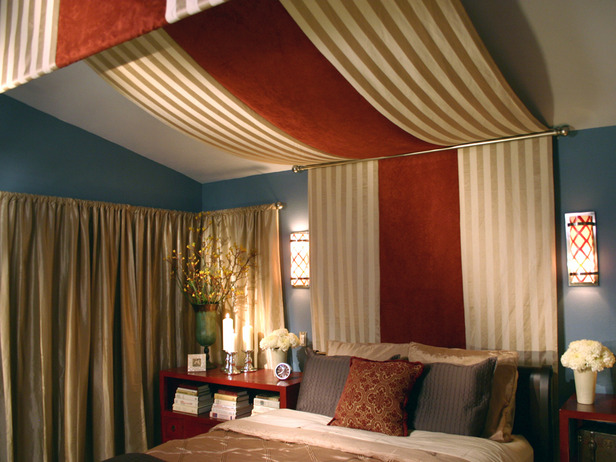 Pic via; diynetwork
If you can find a unique fabric material and extend the headboard as a canopy, you can have truly dramatic impact on your bed. These gorgeous golden stripe material with red contrast material against the blue wall has done a double wonder to the headboard of the bed as well as the total bedroom color theme as well.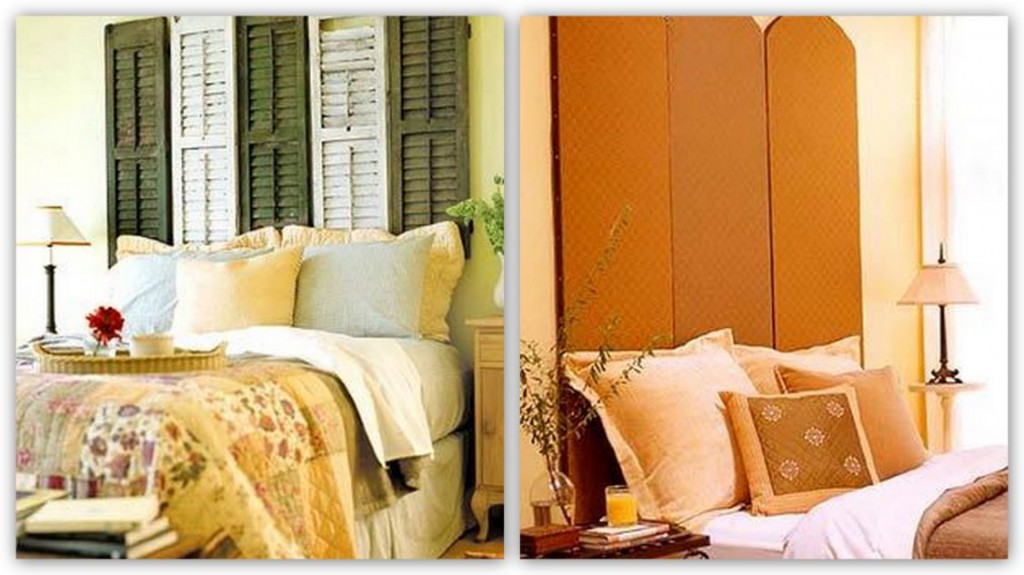 Pic via; curbly
Whoever likes a rustic look in your overall bed these rustic looking shutters and divider panels are doing an amazing job to fulfill your desire and add rustically unique look to your headboard. Again these are really cost effective and easily can find in markets.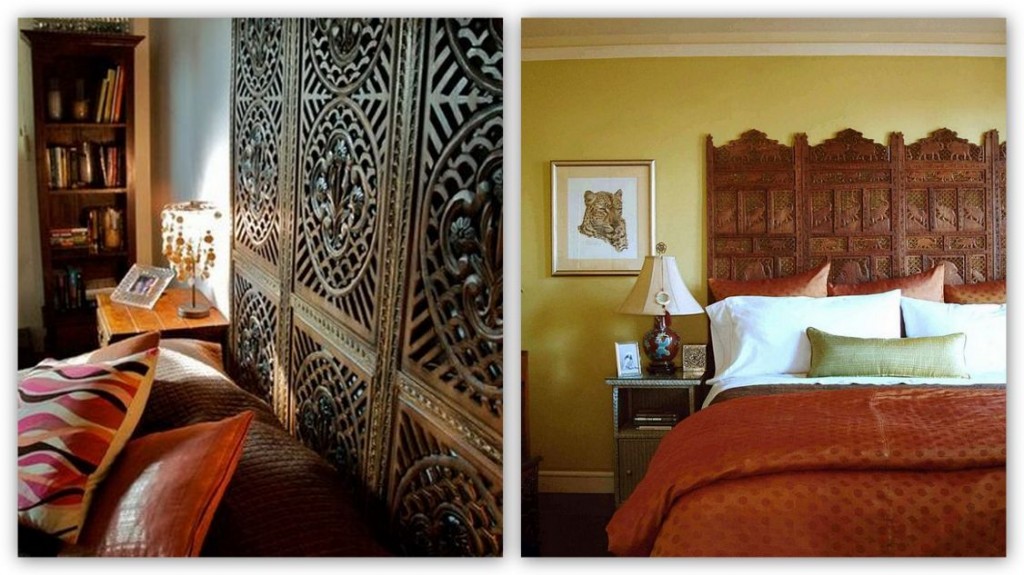 Pic via; adeenidesigngroup
These Chinese room dividers and the little detail workmanship of these will really spice up any bed or whole bedroom. Along with that if we can combine textured bedding would be an idle way to bring more pattern to the room.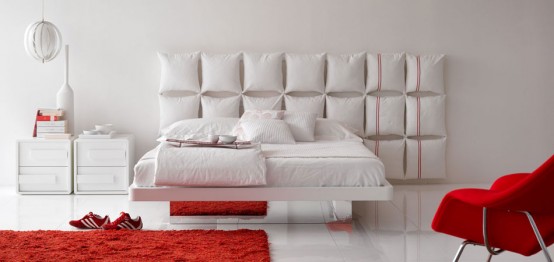 Pic via ; homecreat
This modern white bed designed by Oliveri is a contemporary bed, but its most prominent feature is the headboard designed and formed from a combination of several cushioned pillows that connected by clips. You can create more similar headboards from existing wooden headboard by re-doing and adding up more cushions and covering it with different fabric materials too.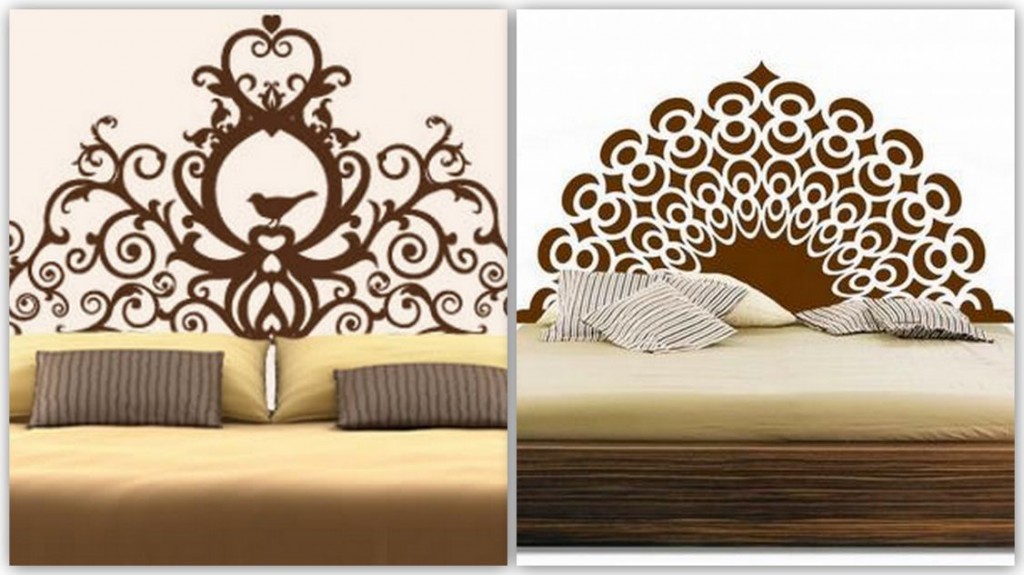 Pic via; artfire
Another easier, but a classic way to upgrade your headboard is latest wall decals where you get in the decal shops in totally unique and various designs. Depend on your taste and size of the bed you even can customize these designs and add style to your headboard of the bed.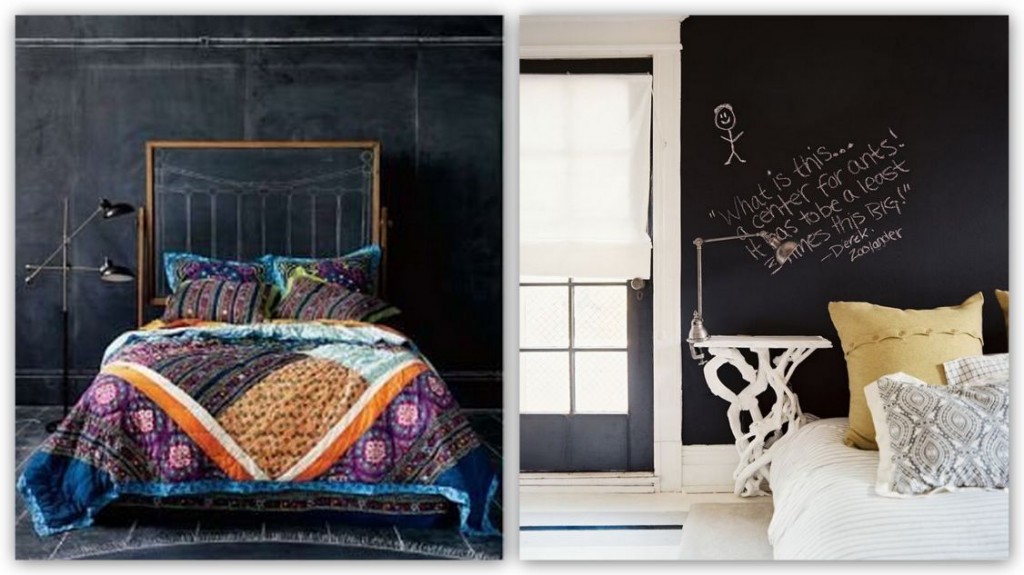 Pic via; thefancy
Flipping through various ideas to have a unique headboard came through this amazing idea to create your headboard out of a chalk board. It shows up that creativity has no boundaries when you think out of the box.