Are you looking around to add some vibrancy and universal appeal to your decor plan with any of wall papers, stickers or any 3d designs. Then butterfly theme is a great choice, as those are colorful, soft looking and will add more energy to any room, specially for girl's rooms and even in any place in the house.
If you are a nature lover, you must be knowing that butterflies are one of the most interesting creature found in nature, who brings more color with their multitude rainbow colors and joy to people's lives through their innocent and playful dances they perform with their delicate wings. Here we gave gathered some of great ideas to decor with butterflies for you. Enjoy!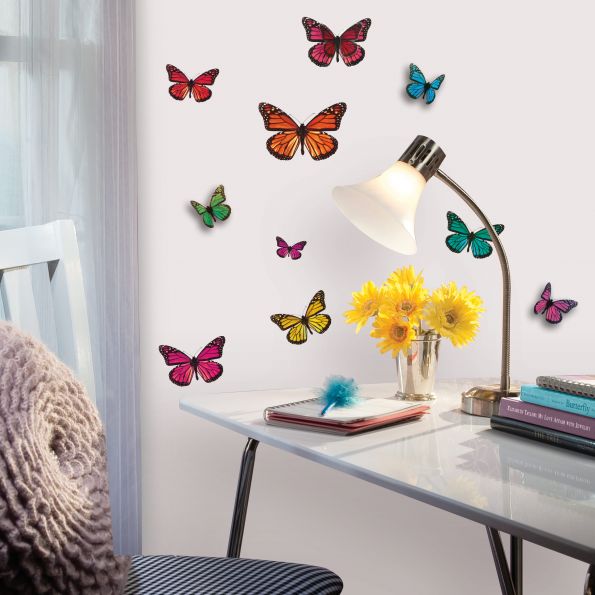 Pic via; Decorating Heaven
These 3D butterflies are not flat like regular wall stickers but with their lifted wings which is popping up from the wall add more lively look to the atmosphere. These butterflies with their vibrant color and modern patterns will transform any boring room to a bright and inviting place in minutes. More importantly these stickers are easy to apply and instantly removable, re-positionable and re-usable too.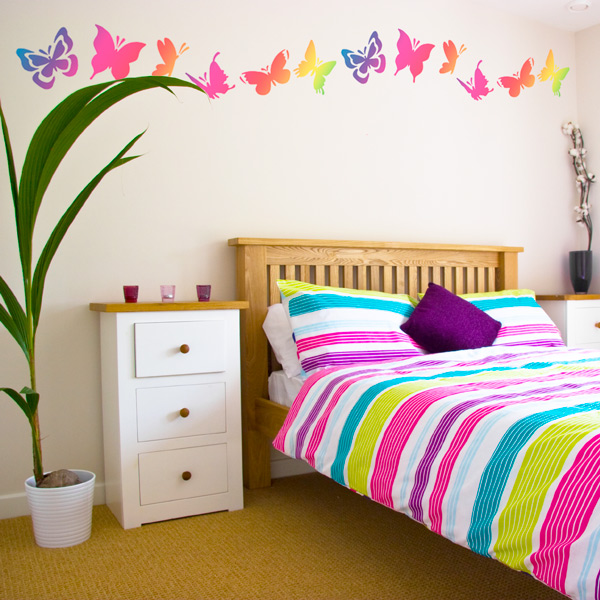 Pic via; bedroomdesigncatalog
Amazing colors what butterflies spread around is always been amazing for any interior decor and these wall stickers are proving the same becoming the focal point of the total design plan and color theme. These are just flat vinyl stickers which does not require much time in installing, but it transform any room in to a heaven with no time.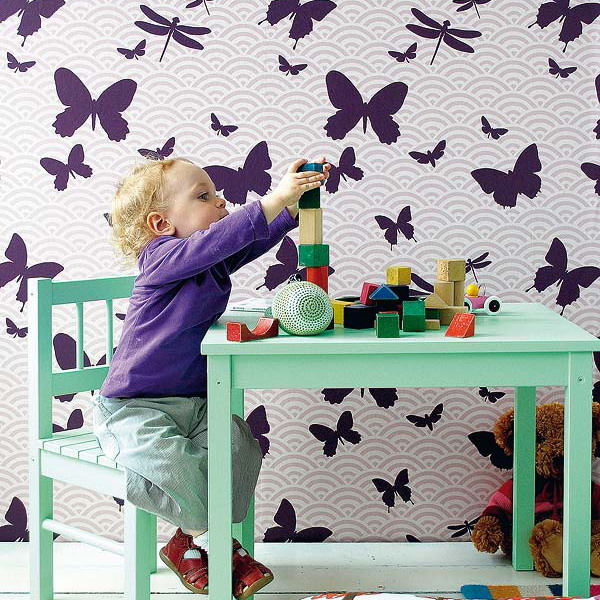 Pic via; allhomedecors
Kids are always living in an imaginary world with butterflies and fairies and they are soft and delicate as same as kids. Making their fairy world in to a total reality, this butterfly theme wall paper has turned the room to a fairy land. Wall papers can dominate any decor plan which does not require much more decoration around to balance the theme.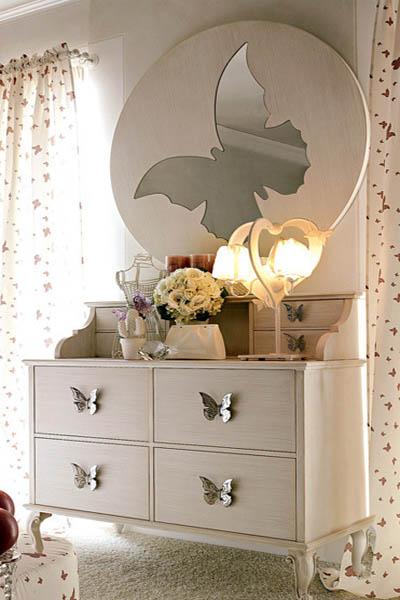 Pic via; dolfi
Another way to decor with butterflies are these elegant theme furniture and furnishing from the draperies to the bed covers. These butterfly theme furniture from Dolfi add romantic and light favor to any kind of modern and luxury decor.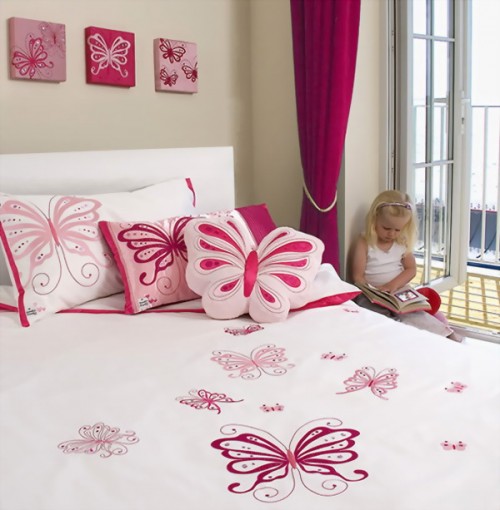 Pic via; decodir
If any of you thinking to remodel your girl's room in an easy way wouldn't this be a great idea to start with. Just simple butterfly wall hangings and bed cover to the accent pillows with butterfly theme can get from a store easily and transform the bedroom in to a butterfly garden instantly.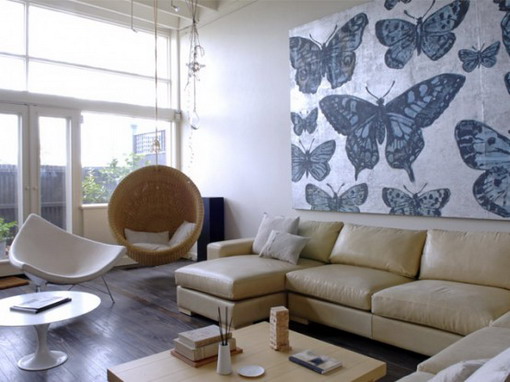 Looking for a dramatic change to a neutral and pale looking living room, wall hanging with these butterflies definitely spice up the place with a mellow drama. The ways and means to add butterflies to your decor are tremendous and it is always unique. Try it out and let us know your outcome!