Today's choices for decorating walls are probably more varied than ever before. There are infinite options, including painted effects, as well as wall coverings in simple stripes, plaids or detailed florals and special high-tech texture designs. Your ultimate decision will affect not only the finished appearance of the room in terms of its style but also the way it is perceived. Any size or style of a wall makes it an important element in any decor and a wall can stand as a dramatic statement on its own or serve unobtrusively as a backdrop, letting the furnishings take center stage. Paint and wall covering or wall paper are two basic choices or finishing walls, but there are myriad options and versatility within these two options. As an initial discovering lets see varied options hide in the name of wall coverings.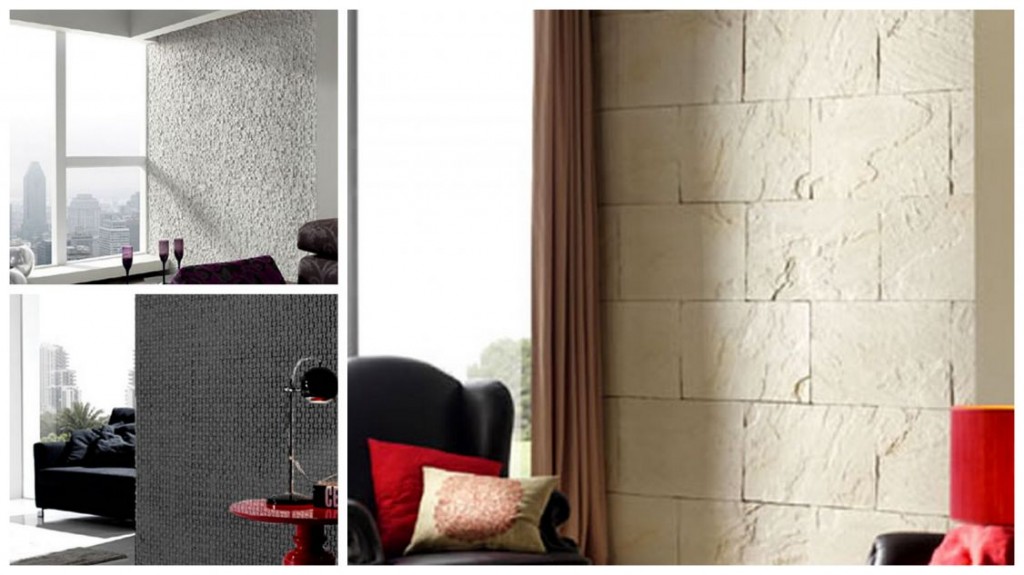 In contemporary designing it is a fact that we avoid all kind of fussy wall patterns as it is absolutely not going to work on the concept. But while we have the painting options, there are wallpaper designs too, that represent natural materials, especially textured designs look best, due to the fact that walls painted in neutral hues or in faux renditions of stone. These are some of the wall coverings from Dreamwall which gives the mimic look of natural stone wall art.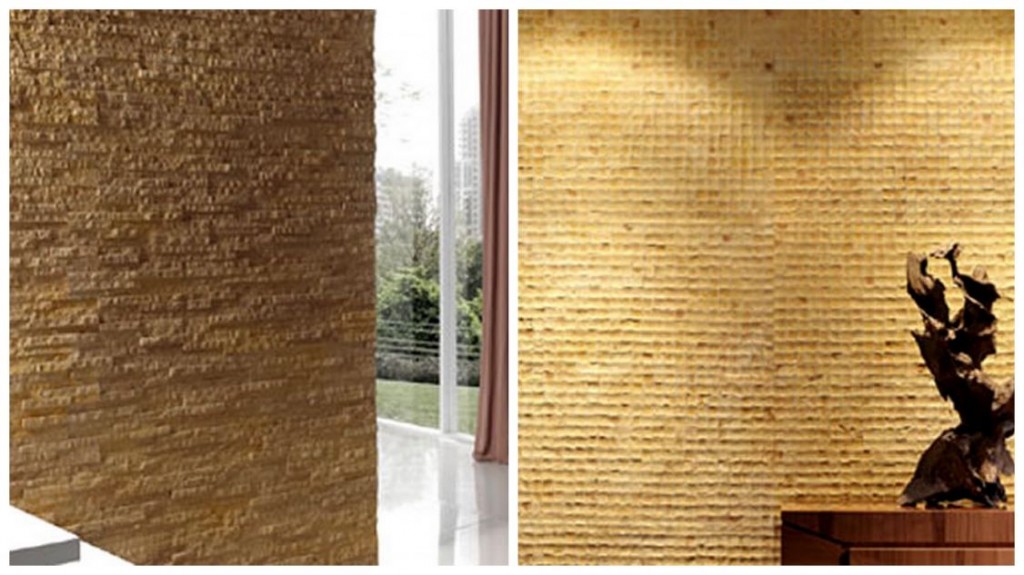 This is another marvelous collection of wall covering again from Dreamwall , from the collection of stone panel. These high tech wall coverings are easy to fit and finally to give virtually any surface a very distinct look without much hassle.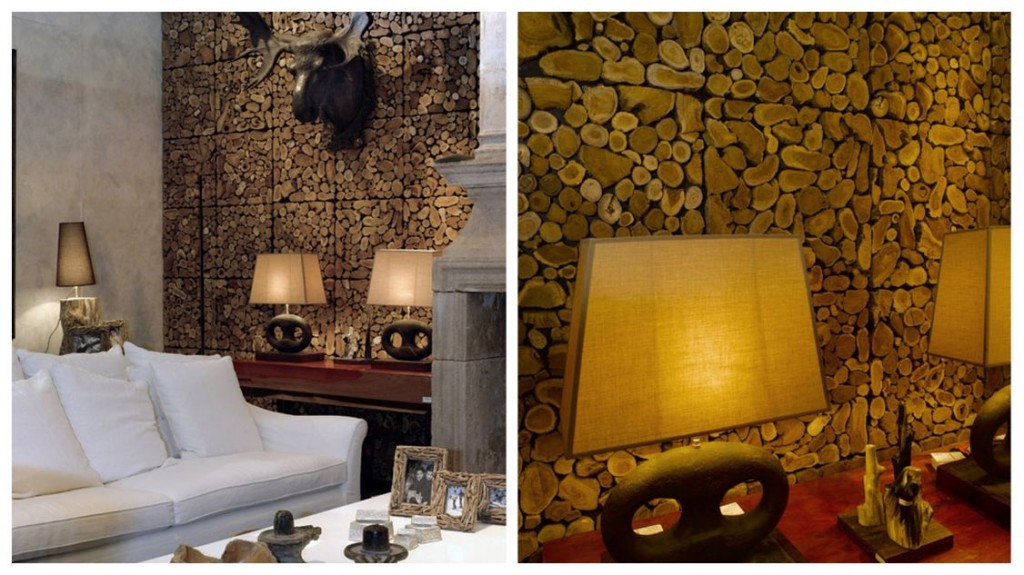 What do you think of these walls, which has wooden log stuffed look? Is't it look unusual but has create an innovative rustic decor concept. These are again wall panels by SDA Decoration and it is totally an art, organic and awesome alternative to paint which does not require much time. Rustic but yet again very much contemporary wall tiles, make an outstanding decor statement for any room.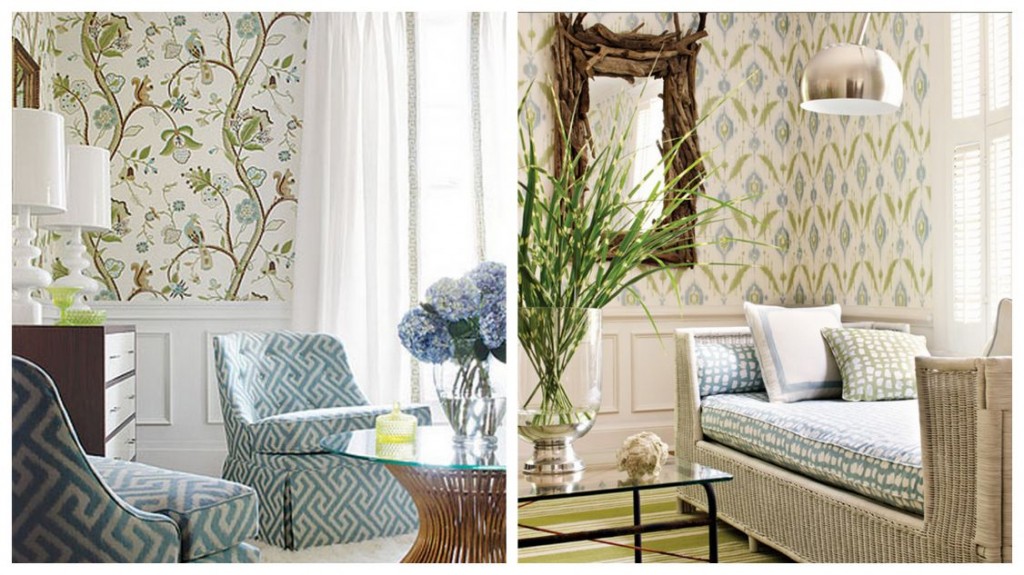 Wall papers are always versatile, with an almost infinite number of styles, colors, patterns and textures from which to choose. These are some of simple but elegant floral basic wall papers from Thibaut and always can use these kind of color, patterns, florals, stripes or heraldic patterns to dress up walls in traditional design concepts.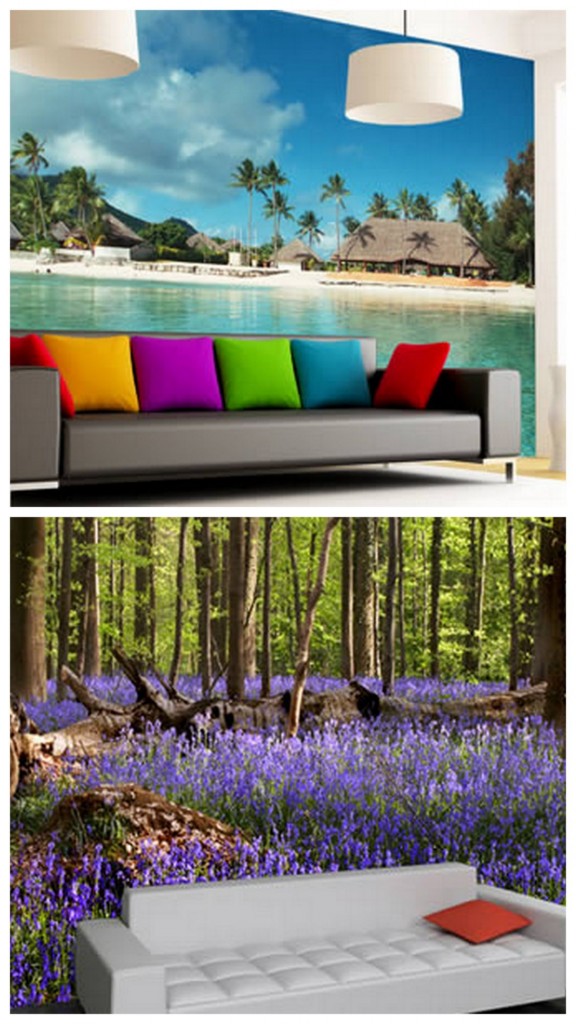 This is an easy way to add a touch of fun and style to your wall or design concept with latest graphic mural wall coverings. These are very much less time consuming to decor any wall and much easier than any other wall coverings as you have the option to have these custom made according to your wall size. You get unlimited design collection from dezignwithaz to choose according to your room and taste.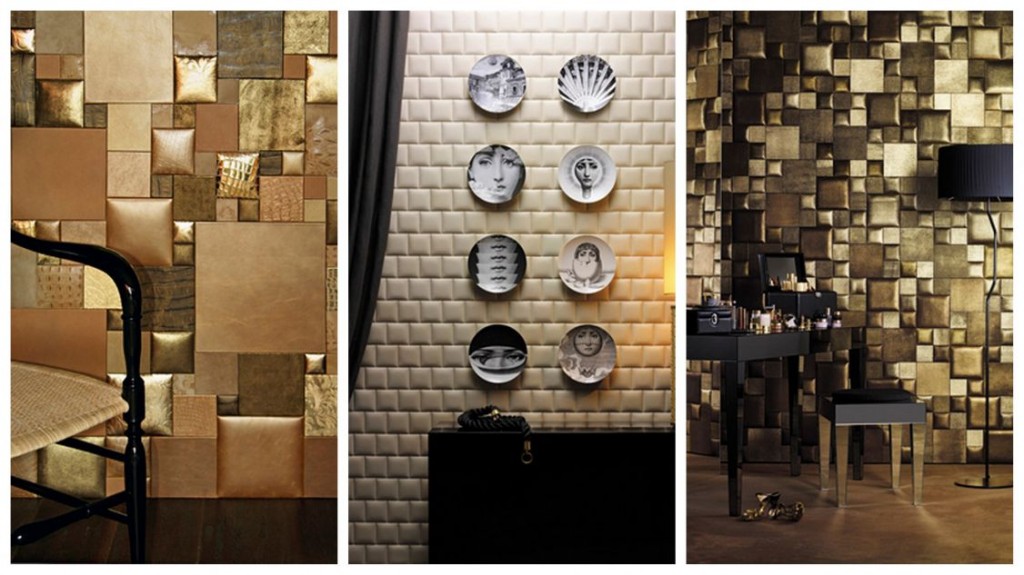 This is an ultimate collection of leather wall covering designs from Studioart, and with them leather goes beyond the confines of interior design to become the protagonist of unique furnishing solution for wall covering.