A lighting plan plays a major role in any well designed home. Not only is a well lighted house safer and more functional, it also shows off the color, forms and textures to their best advantage. A proper lighting plan should include the available natural light at different times, of the day and the many different types of artificial light.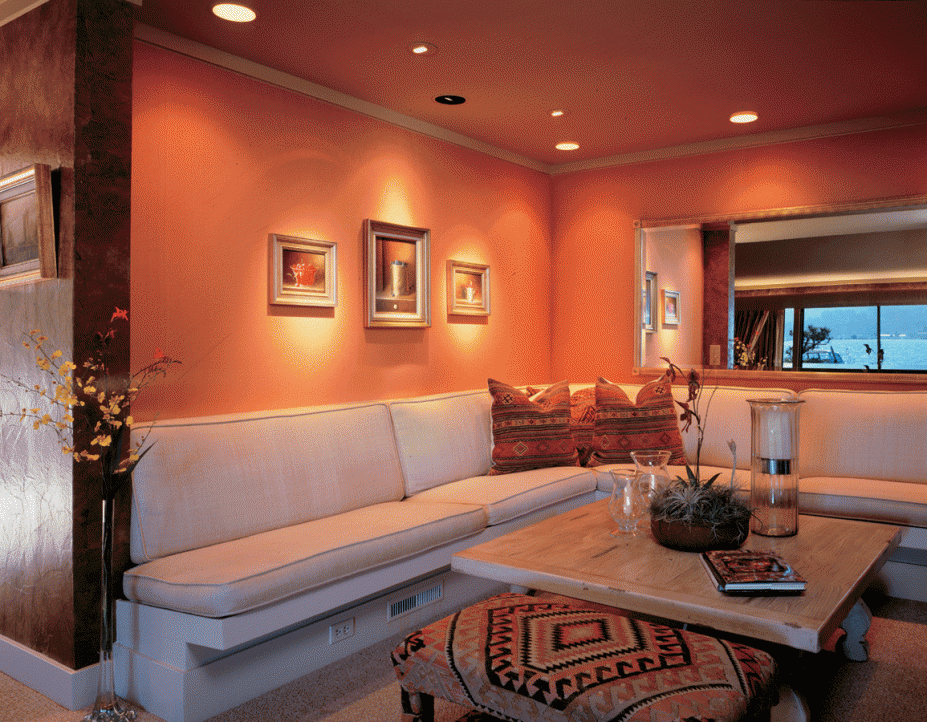 Pic via; homeidb
We should learn how to use light to manipulate the perception of space, casting it up to make a low ceiling seem higher or washing the walls with it to make a small room appear specious, while keeping the fact in mind that the level of natural light a room receives changes with the time of day.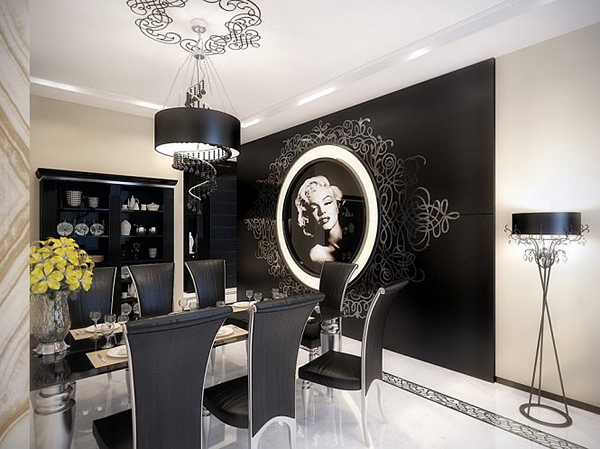 Pic via; interiorstrends
Today at the flick of a switch, you can illuminate your home inside and out. You can even program your entire lighting system, thanks to the latest technology. Whether you need brighter light for your work or to make the environment look cozy for you to relax or set timers for safety purposes or to control them by a remote control the options are unlimited to choose. In this manner we can divide these artificial lights in to so many types of light and here we go with some reviews about them.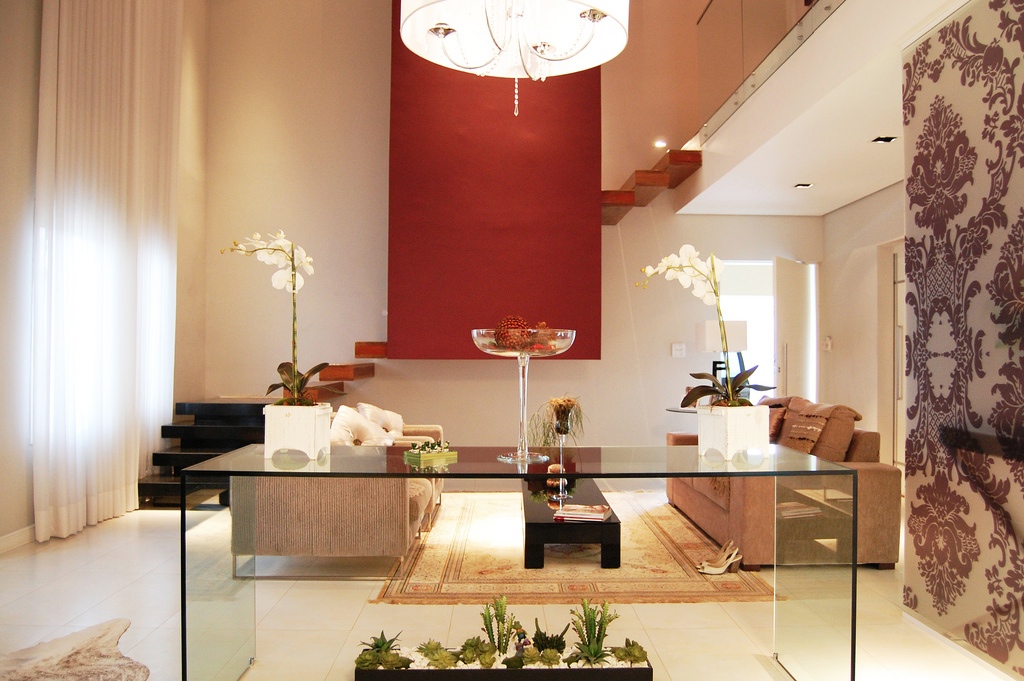 Pic via; finalarchitecture
 1) Accent Light – Often overlooked but always the most dramatic, accent lighting draws attention to a particular element in the room, such as a beautiful feature or a work of art on a wall or place. Accent lighting makes a room more alive and creates a mood and with it any design plan becomes more exciting and rich.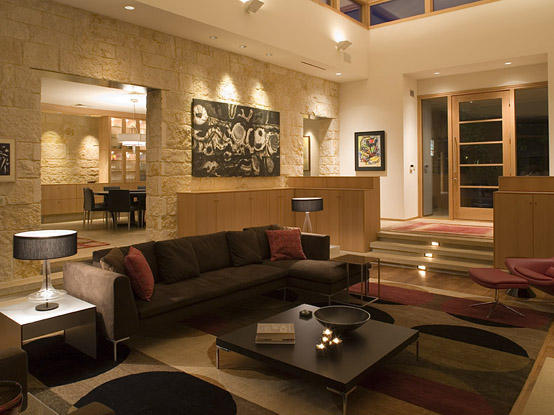 Pic via; dcarch
2) Decorative Light – While accent lighting draws attention to something specific, decorative lighting draws attention only to itself. The light can be kinetic, in the form of a candle or flames in a fireplace or fixed chandelier and it grabs the attention and lighting for the pure sake of lighting.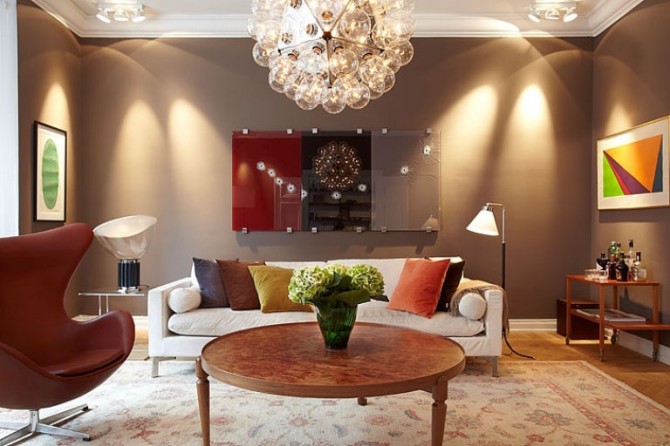 Pic via; vupo
3) Task Light – As it's name implies, task lighting is purely functional and illuminates a specific area for a particular job such as in salons for applying make up, in kitchen counters to chopping food or woodworking projects. Among them lighting around vanity mirror is an excellent example to describe this Task lighting.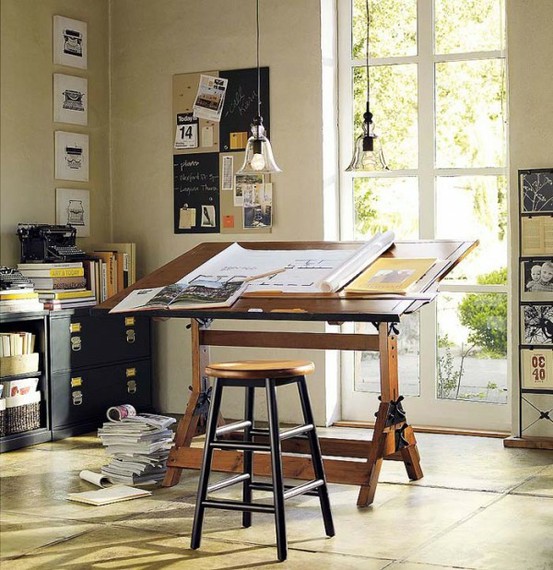 Pic via; arcadianhome
4) Ambient Light – Ambient or general light is illumination that fills an entire room. Its source is sometimes an overhead fixture, but the light itself does not appear to come from any one specific direction. Ambient light surrounds a room generally and an obvious example of ambient light is ceiling hung florescent strips.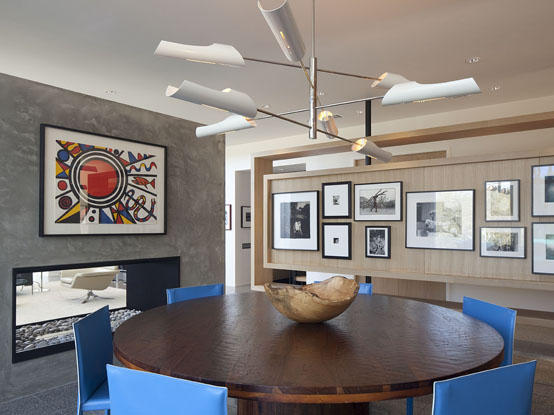 Pic via; dcarch