Kids always love to be in the fantasy of cartoons and one cartoon that stays hot favorite of kids is none other than Hello Kitty. For this reason we have brought for you some room ideas that are themed around Hello Kitty…
Hello Kitty Room Furniture Sets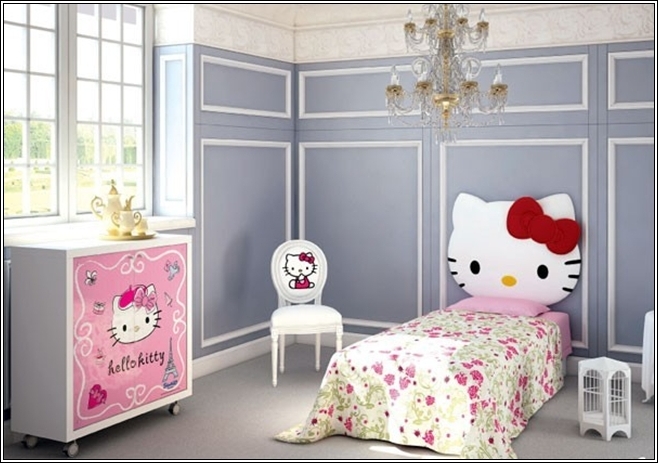 Via: ciainternational
1. CIA International
This furniture set has the bed with a cute kitty face headboard and a chair with a backrest having kitty face. The dresser also has a cute pink print perfect for little girls.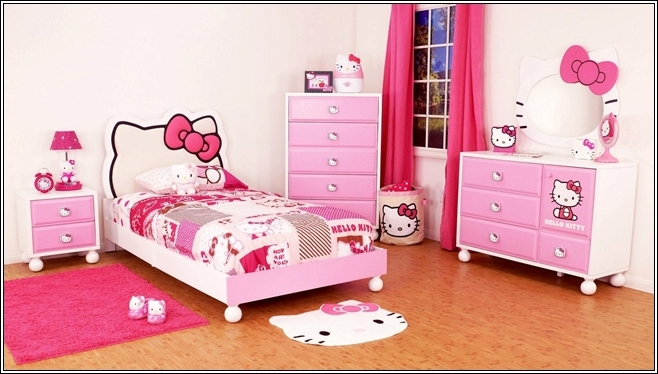 Via: bedroomsetsview
2. Bedroom Sets View
This one is a complete Hello Kitty furniture set for kids having a drawer chest, a vanity table with kitty silhouette mirror, a kitty headboard bed and a night stand. This set is a complete makeover for your child's room.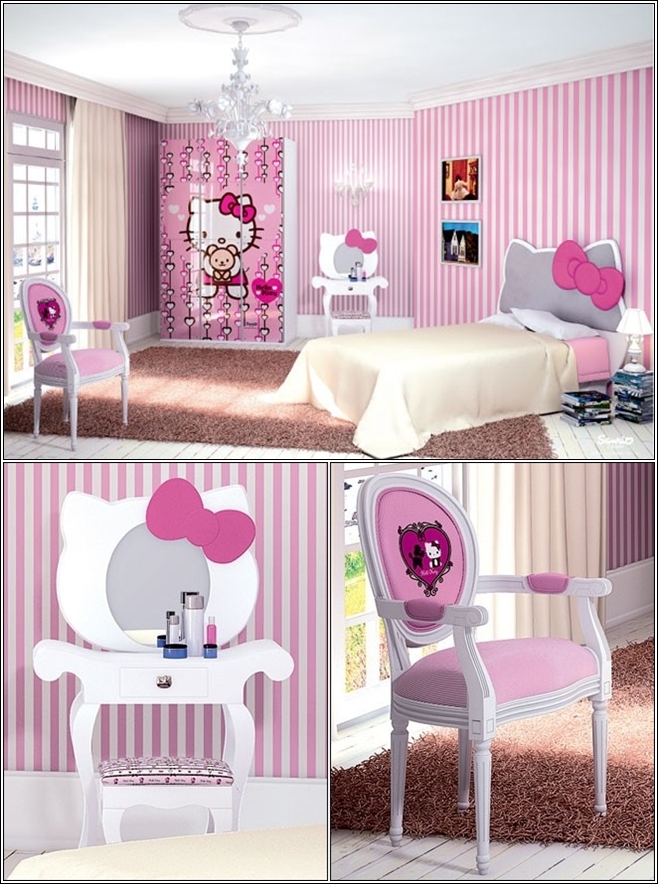 Via: ciainternational
3. CIA International
This furniture set has a bed and a vanity table in kitty theme. The wardrobe and the chair are also having exquisite print.
Nursery Set


Via: amazon
4. Amazon
This is a nursery set that is having crib bedding, a window valance and wall hangings to turn your angel's nursery into a Hello Kitty world.
Hello Kitty Bedding

Via: made-in-china
5. Made in China
This one is quilt bedding with an oversized kitty on the bedspread and also on the pillow case. The colour combo of pale pink and plum purple is also looking fantabulous.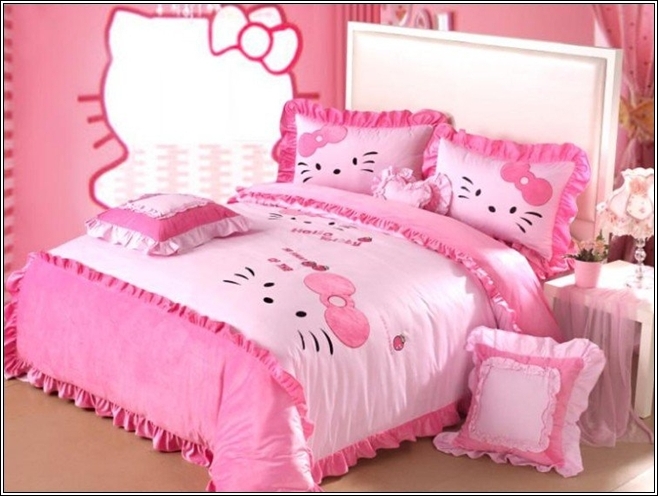 Via: aliexpress
6. Ali Express
This one is a bedding set with four pieces in velvet fabric.It is having cute kitty faces with ruffles around the bedspread and the pillow cases in slighlty dark shade. If you would like this to be in your little's bedroom, you can grab it for $100.28.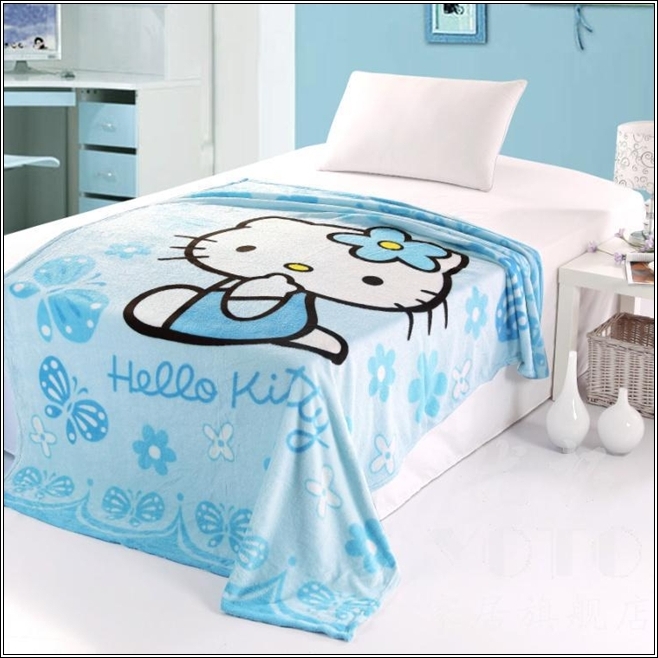 Via: aliexpress
7. Ali Express
This is Hello Kitty fleece blanket in icy blue colour and will go absolutely well with a blue interior of the room. Sometime one thing adds personality to the room so if you don't want to go for a lot of things you can add the Hello Kitty theme to the existing room through the use of bed accessories. This blanket will cost you $23.6.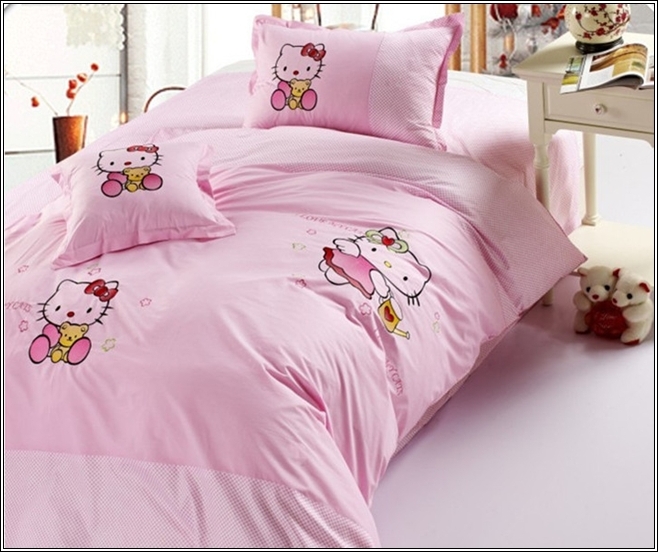 Via: kidsbeddingroom
8. Kids Bedding Room
This bedding set includes a duvet cover, a pillowcase and a bed sheet. It will cost you $99.