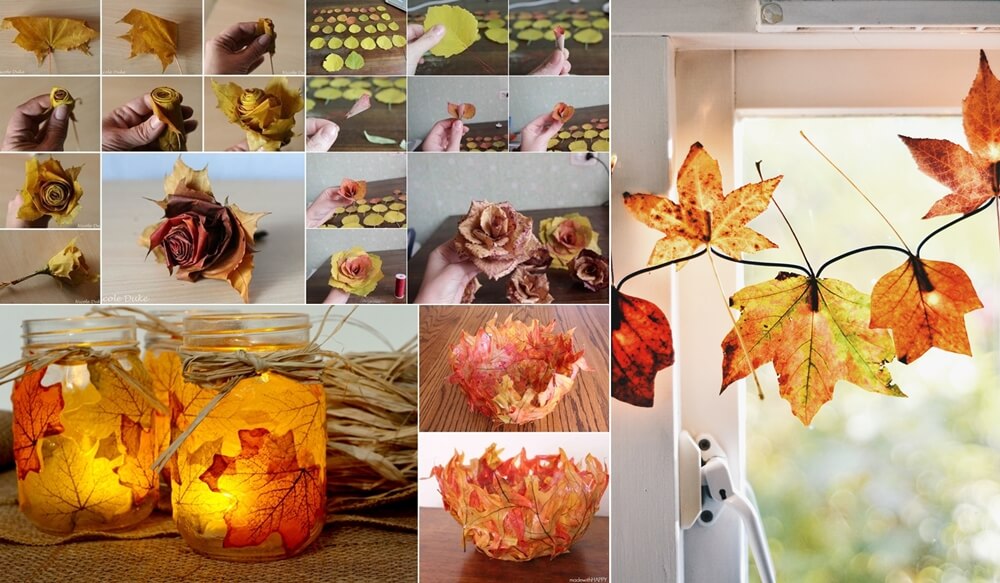 What other way can be better to make fall crafts other than fall leaves? You can use fresh or faux leaves for making decor projects for your home. Here are some ideas.
Decorate Mason Jars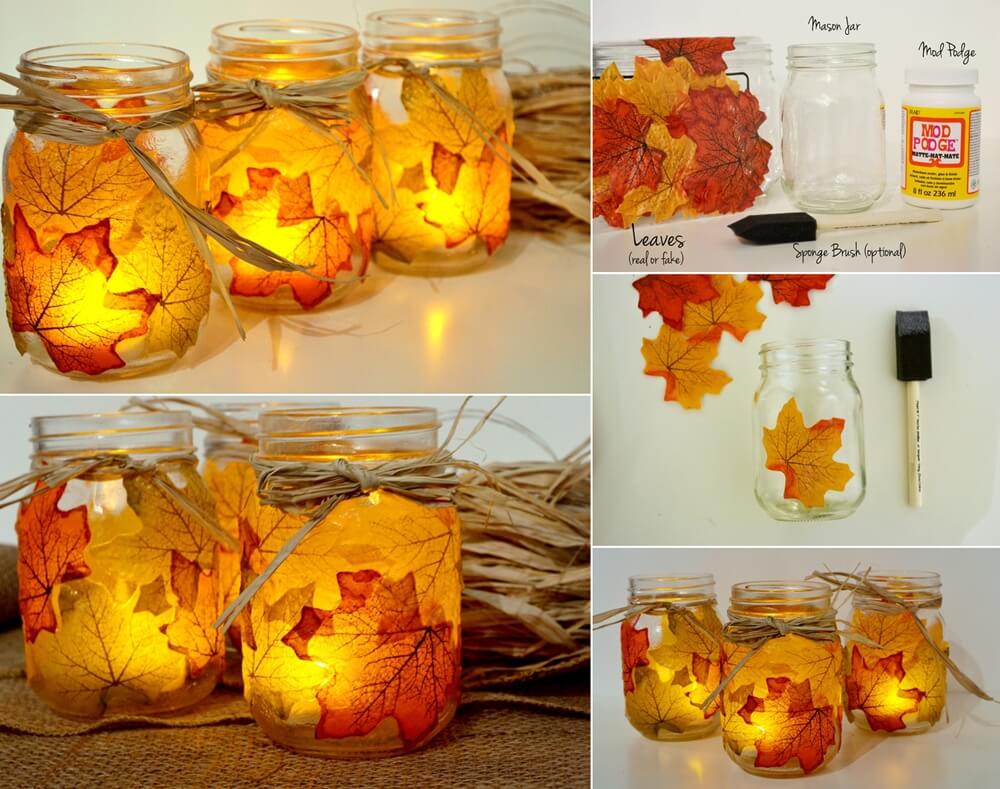 You have to use mod podge glue to stick the leaves to mason jars. Mod podge will become transparent upon drying.
Make a Fall Mobile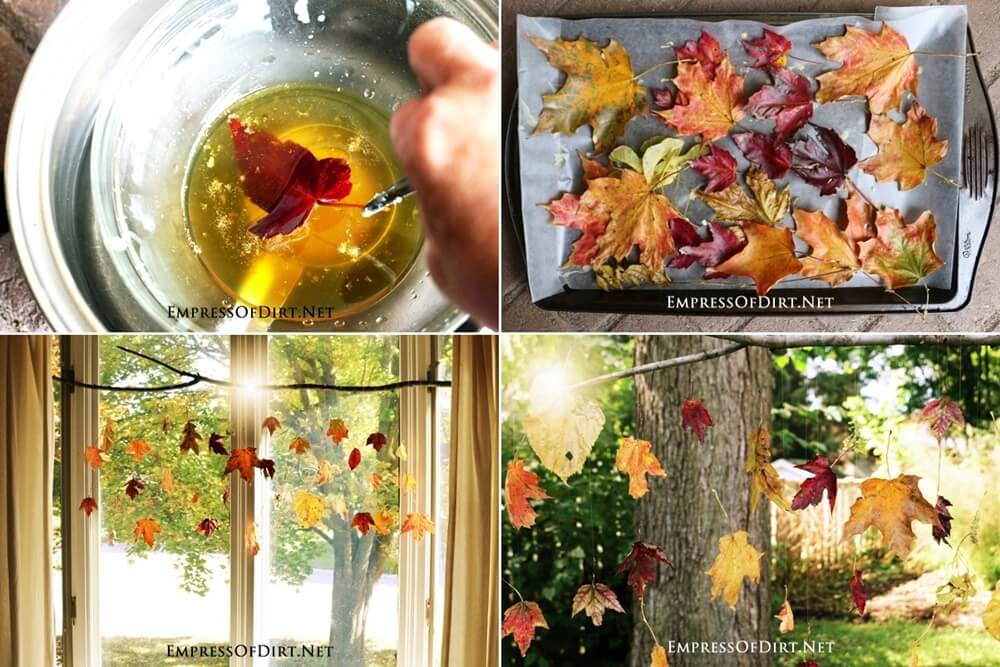 Dip leaves in melted wax. Let them dry and then thread them. Hang them with a piece driftwood.
Autumn Fairy Lights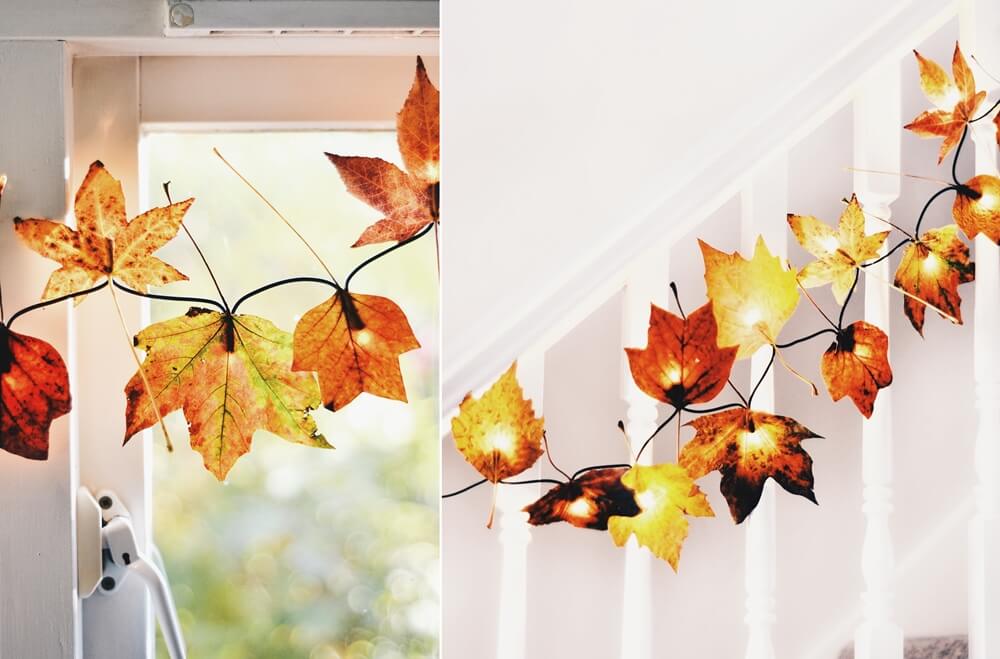 Iron fall leaves between two sheets of wax paper to coat them. Use an adhesive to stick the leaves to led bulbs of string lights.
A Fall Leaf Bowl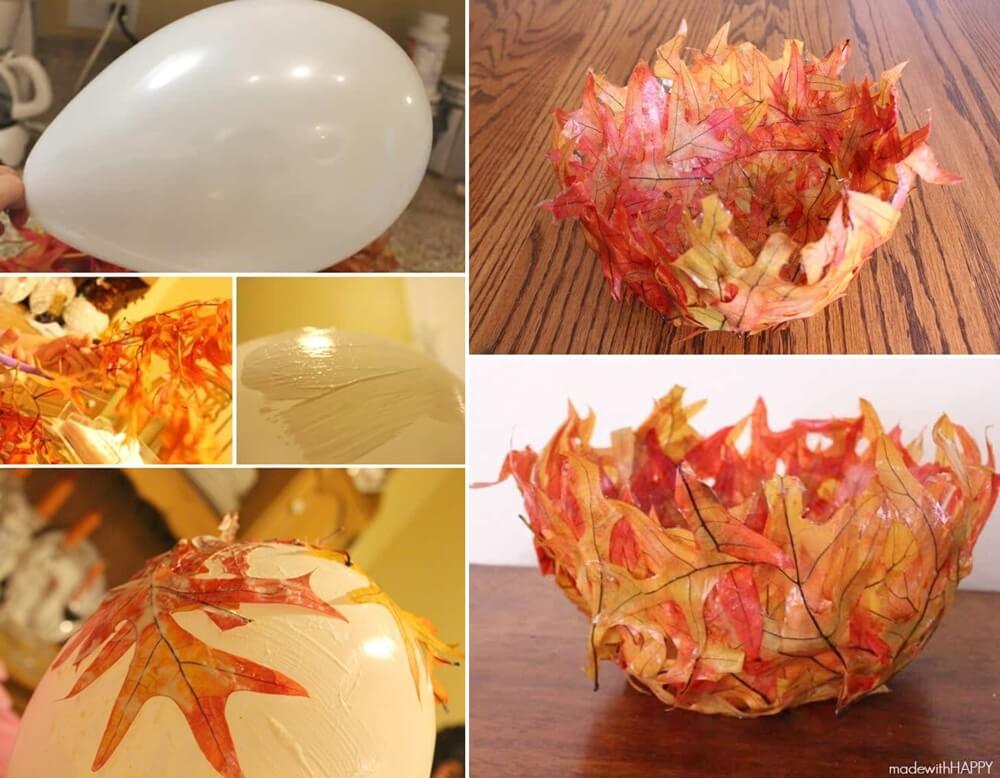 Use mod podge glue and a balloon to make a fall leaf bowl.
Fall Leaf Roses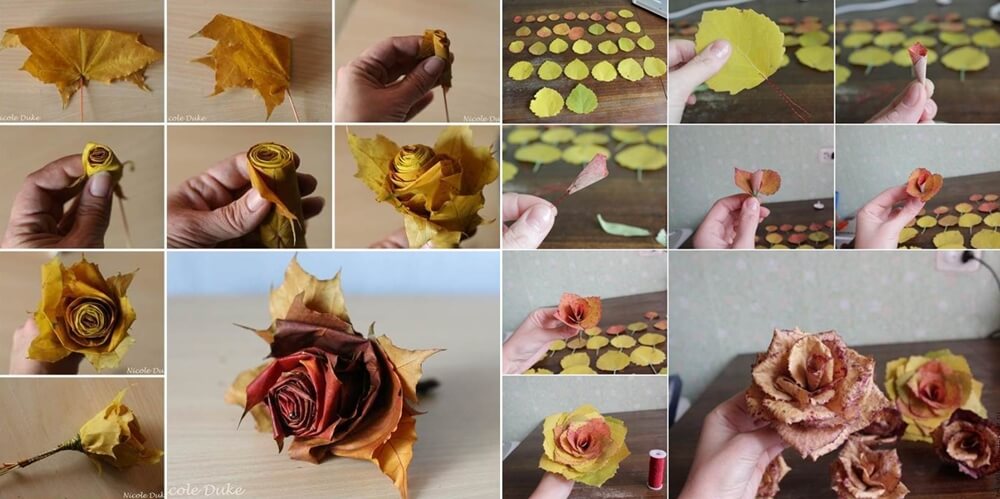 Give a new life to fallen leaves by turning them into roses.