The colour palette for interior that has all the flavours from bold to refreshing is orange, black and white. So here you go for some interiors of this colour combo…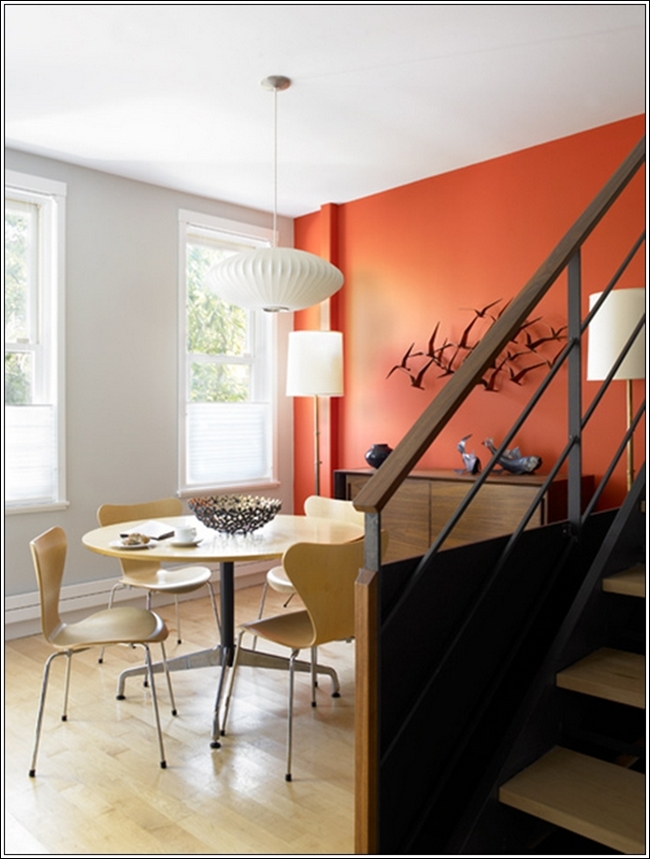 Via: CWB Architects
1. CWB Architects
This is a small yet contemporary dining area that has an orange wall upon which sculpture of a group of black crows is in the centre and two white floor lamps at its either sides and one white pendant light hanging above the dining table.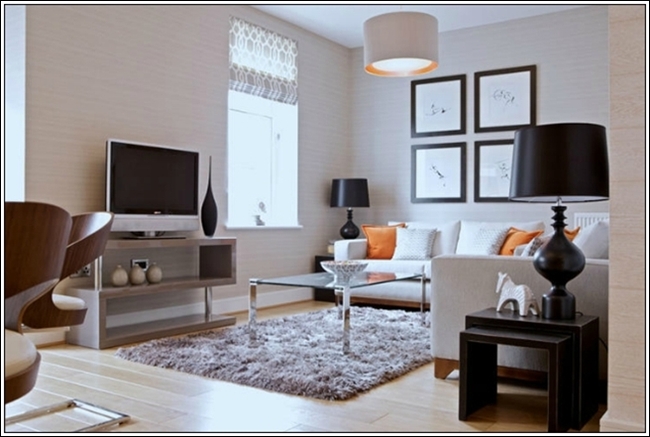 Via: The Couture Rooms
2. The Couture Rooms
Here most of the interior is in neutral whitish colour with pops of orange and black. The ceiling lights and cushions have orange colour. This is what we call a balanced use of hues.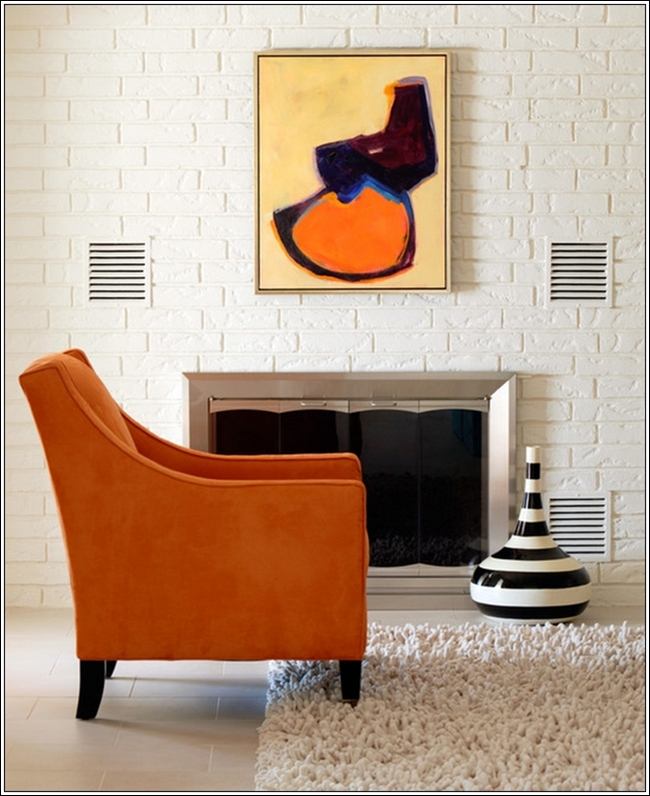 Via: Tobi Fairley
3. Tobi Fairley Interior Design
This is a sitting area with a bright orange coloured sofa chair and a decorative vase of black and white stripes. The wall in white bricks and the picture frame are adding the perfect touch to this place.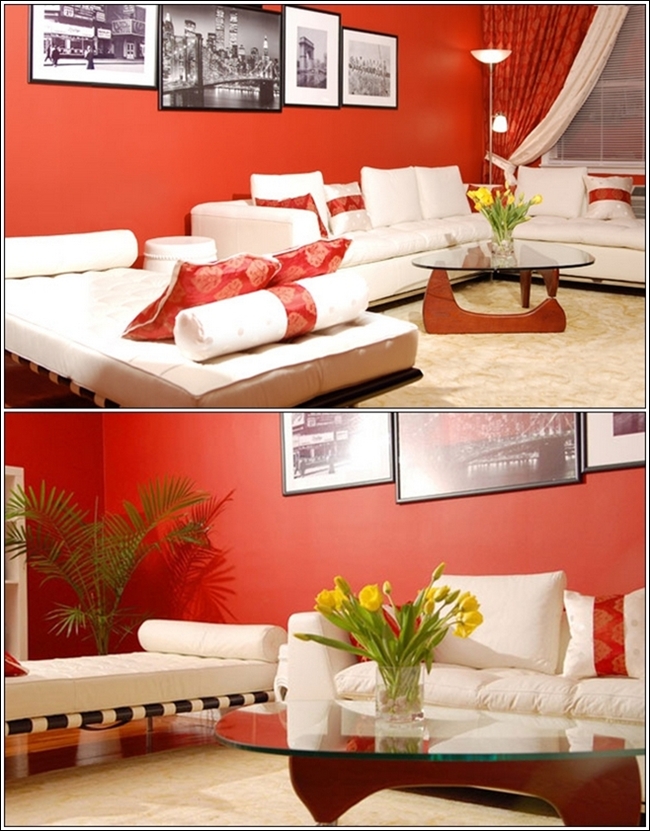 Via: Marie Burgos Design
4. Marie Burgos Design
This living area has the dominating colour of orange spread upon all of its walls. To break the monotony picture frames in black and white and white sofas with black and white stripe detailing on one are looking just the right addition.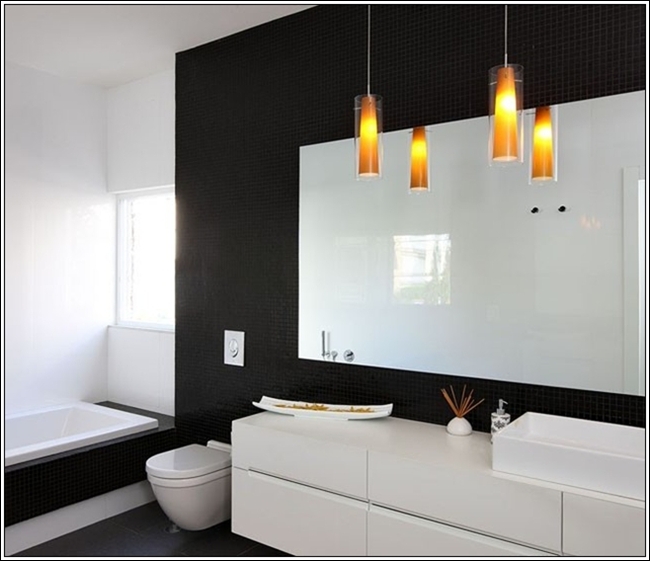 Via: Homester
5. Homester
Those who love black and white and still want some liveliness will for sure like this work. Here the designer has added a life to this black and white bathroom with orange coloured pendant lights.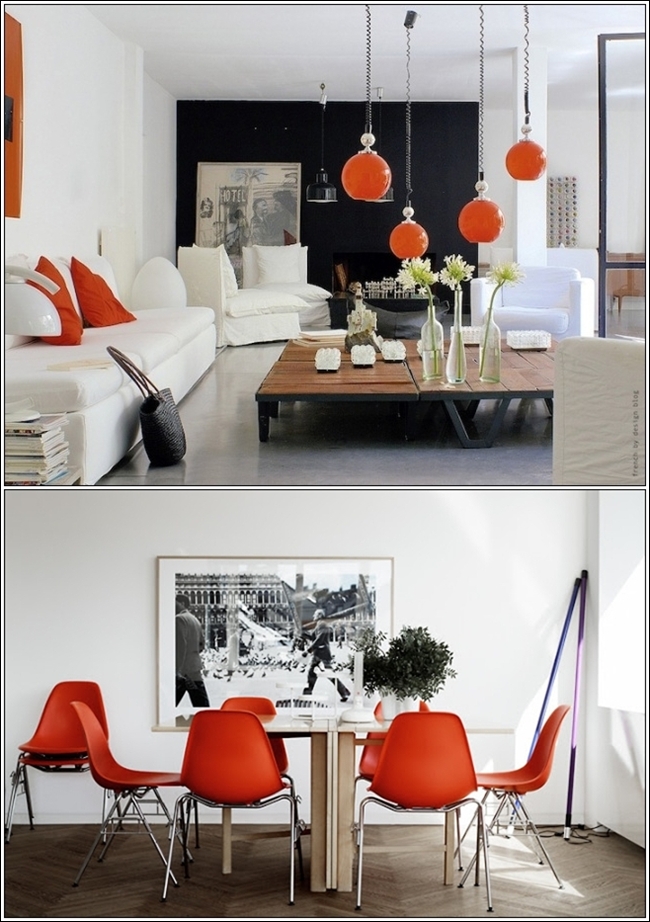 Via: Laura Casey Interiors
6. Laura Casey Interiors
The first picture shows a living area with one black wall and a combination of orange pendant lights , orange throws with white sofas and white walls. The second shows a dining area which has a large black and white picture frame over a white wall with pops of orange created through the dining chairs.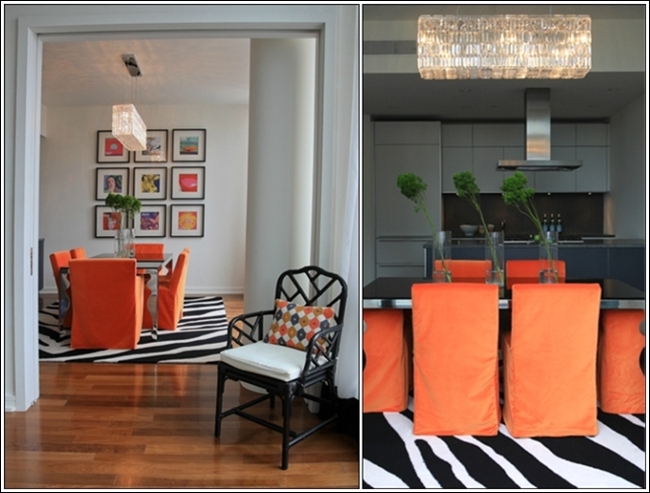 Via: Sabbe Interior Design
7. Sabbe Interior Design
This is an ultimate chic dining area that has full fabric orange seats and a black and white zebra print rug that is looking stunnigly gorgeous.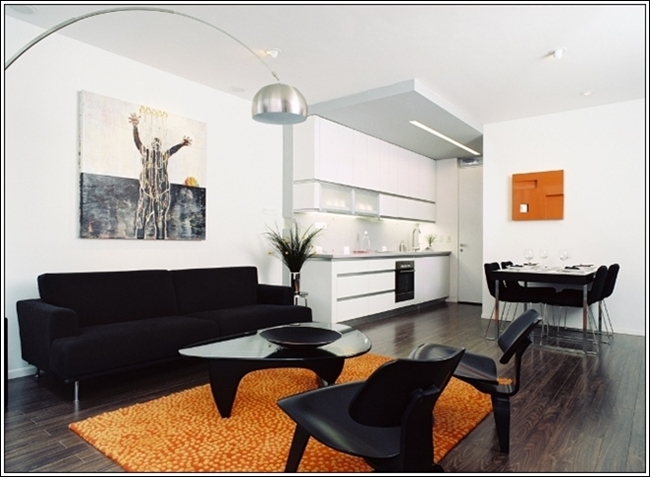 Via: Livinais
8. Livinais
This living and dining area has all the furniture in jet black colour with walls all white. The key element adding life to it, is the orange rug.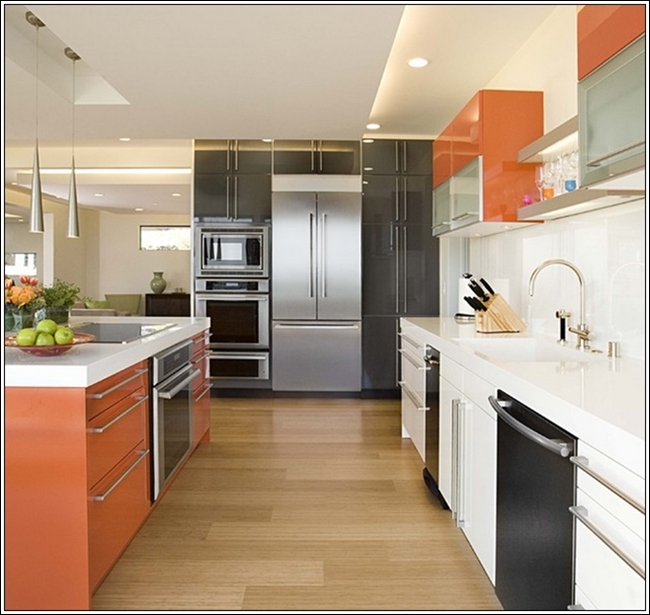 Via: Mark English Artchitects
9 Mark English Artchitects
When we are talking about orange with black and white then why not it be applied to your kitchen? This kicthen has these three colours combined beautifuly with harmony.