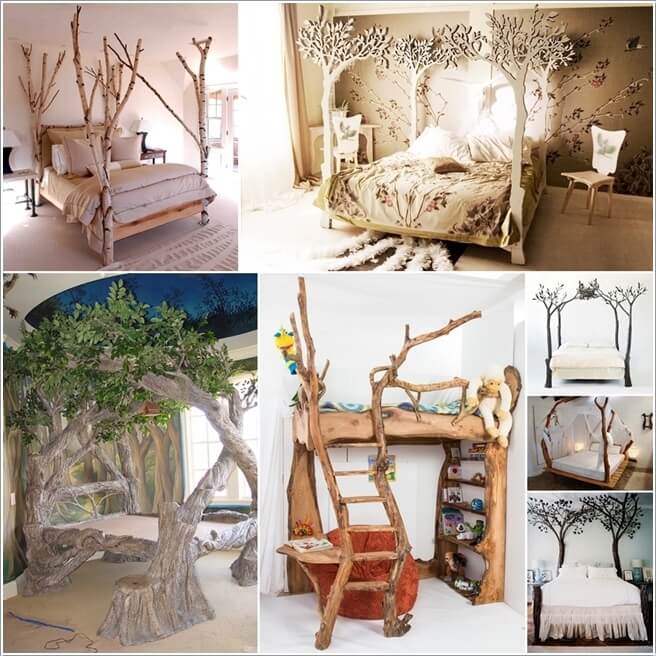 Your bedroom is your space that you can design according to your style. And if you are one of those who won't settle for ordinary then how about getting a tree bed? What an amazing experience it would be waking up and having the first sight of a wonderful tree right inside your bedroom! You can also find out some really wonderful bed designs at Bedsos. So, let's see the tree bed designs we have collected for your inspiration:
1. A Bed Created from a Birch Tree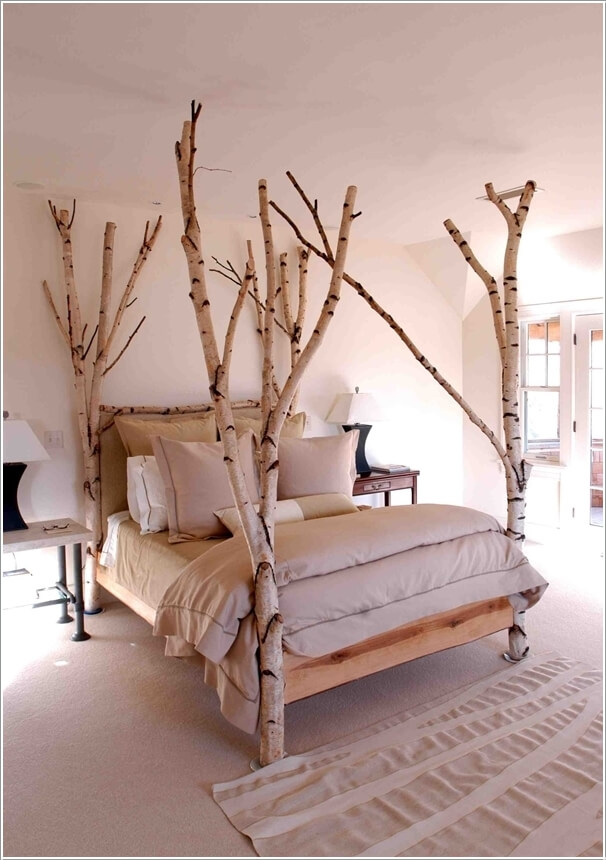 This birch tree bed preserves the natural state of birch wood in the form of a piece of furniture you can cherish for years to come.
2. A Four Poster Tree Bed with a Canopy and a Platform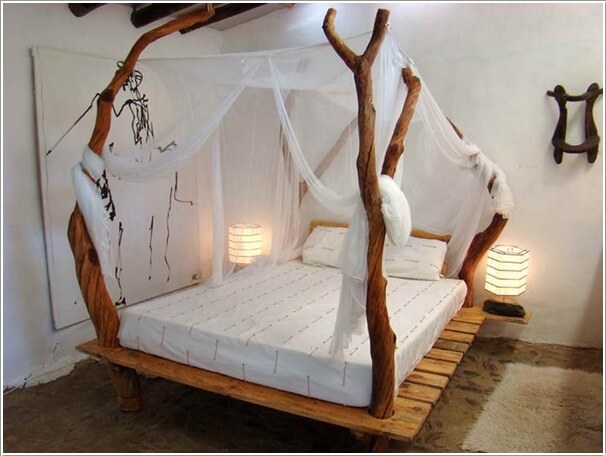 This bed is a mix of rustic and modern. The four posters of the tree trunk give it a rustic feel and the planked platform brings a slight modern touch.
3. A Tree Bed with Faux Leaves That Will Give a Feeling of Sleeping Amid a Forest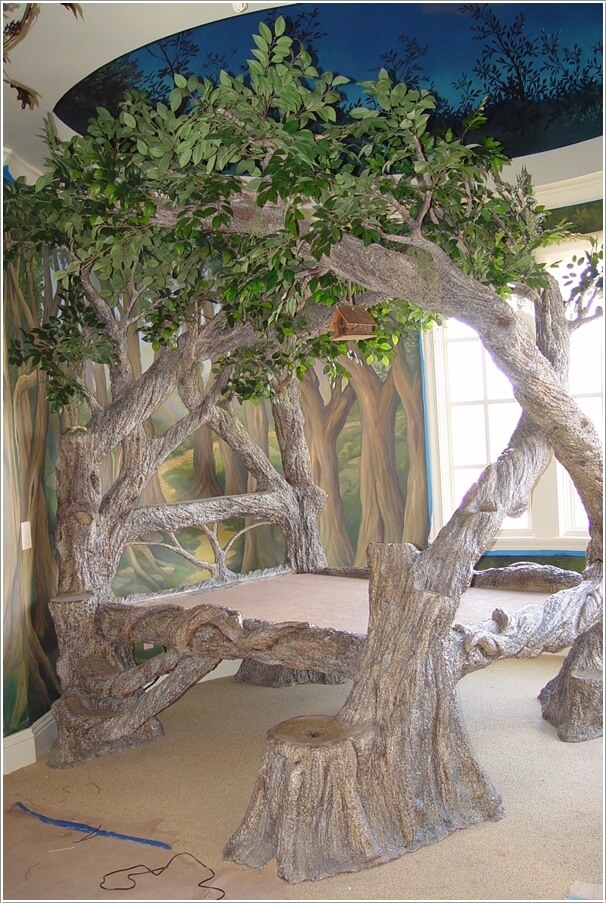 This one is  truly a masterpiece and steals the show of our today's collection. It is built quite close to a real tree and the leaves are looking just out of this world.
4. A Whimsical White Tree Bed Named as 'Under The Apple Tree'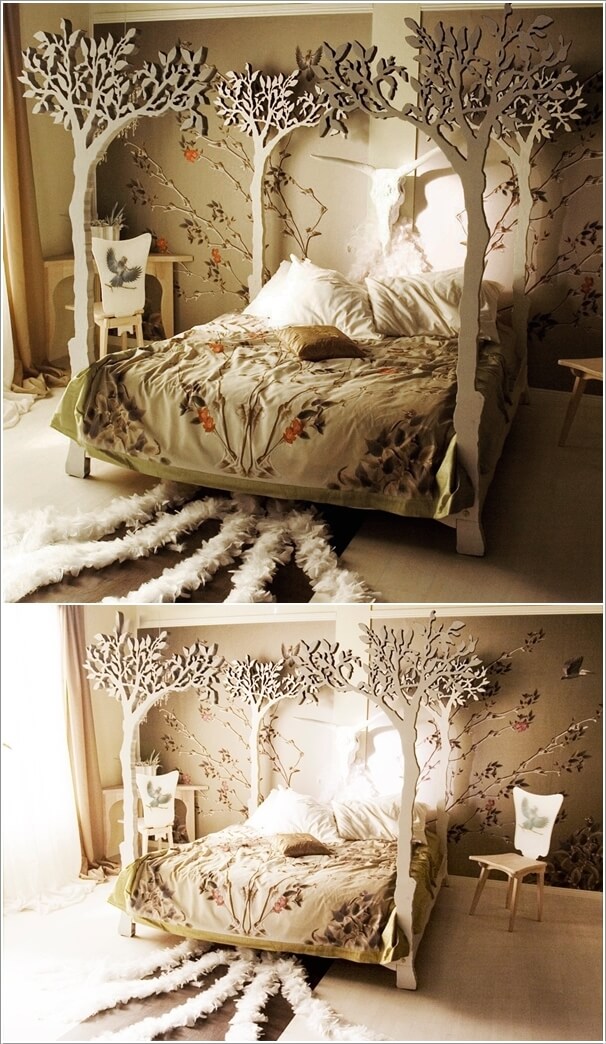 If you have a thing for white furniture then this tree bed in white is the one meant for you.
5. A Wrought Iron Tree Bed Design with a Cute Little Nest in The Middle
This design of bed is a mixture of style and cuteness. Thus, it is equally good for your master bedroom or the kids' room.
6. A Tree Bunk Bed for Kids With Storage and a Desk Too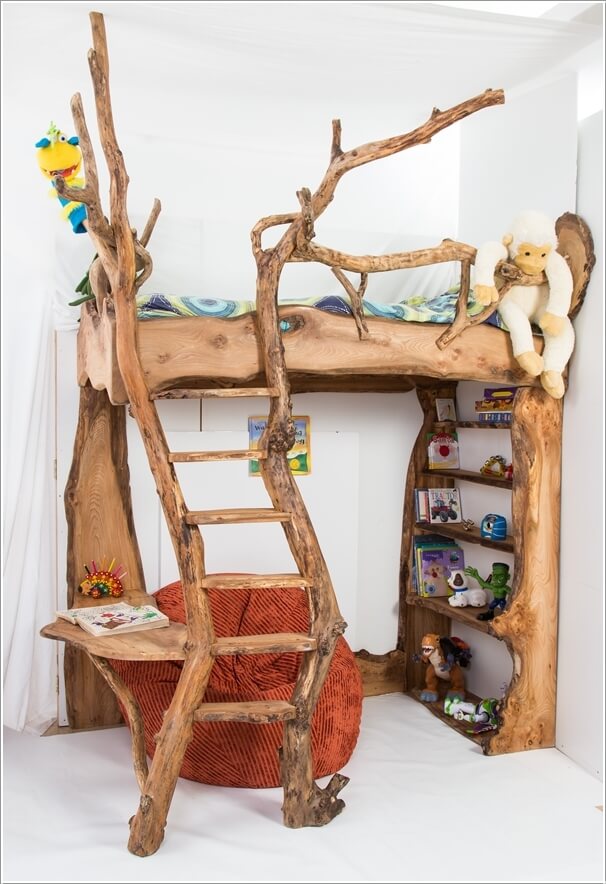 Here is a bed purely designed for little ones. This bed is so fun as it has got a loft sleeping space, a bookcase and a study desk too. Most of all, it looks like a tree.
7. An Iron Tree Bed with an Ivy Covered Branches Canopy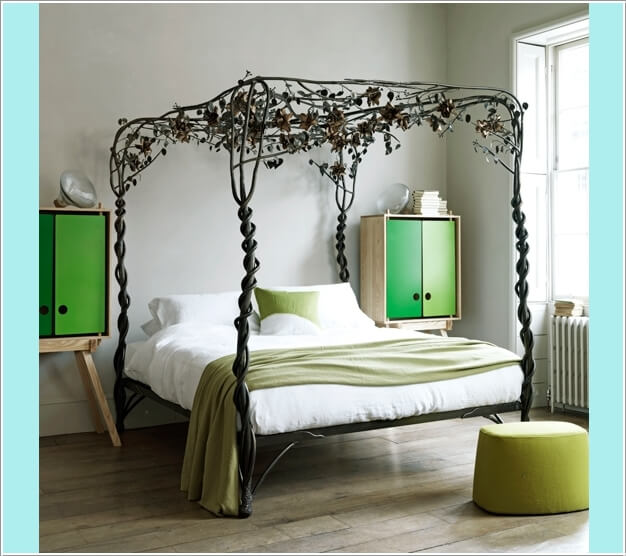 This bed has an artistic design where a tree is shown covered with ivy.
8. An Enchanted Tree Bed with a Lattice of Branches Created on The Headboard and Footboard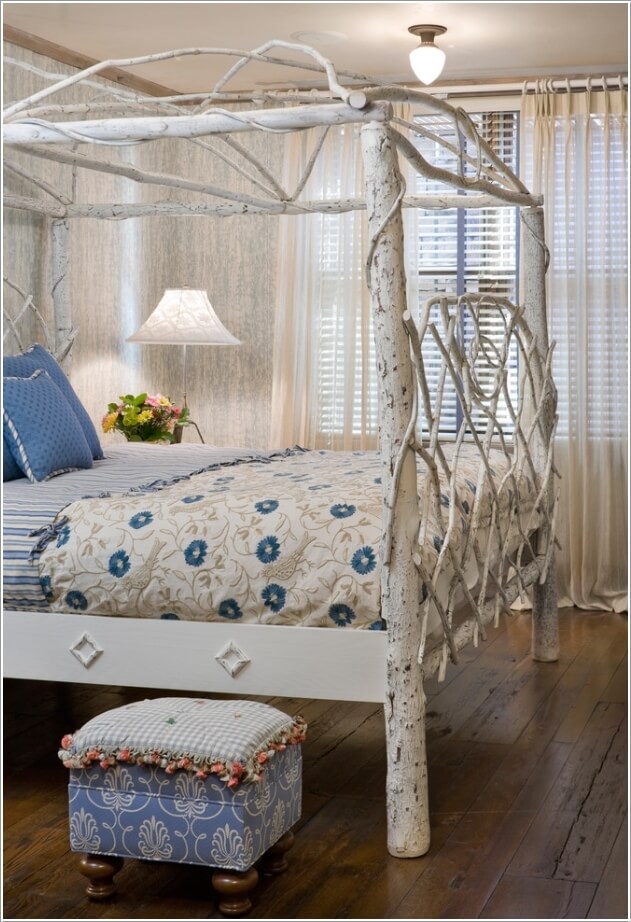 This bed is built from logs and branches and the cool thing about it is the lattice design crafted from branches. Two thumbs up to this one!
9. A Magical and Dreamy Tree Bed with a Nest Like Platform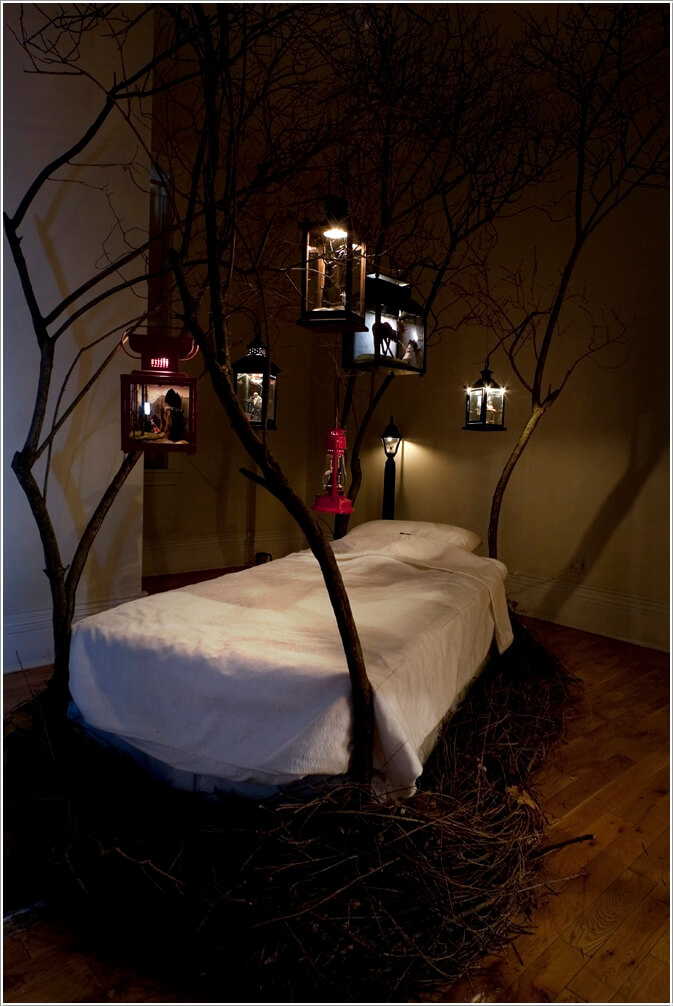 This tree bed has a slight mysterious side to it as if came out of a Gothic movie or a novel. Do you agree?
10. A Beauteous Bed with Two Trees Extending Upwards From The Headboard
This bed is great for a small room. With trees only at the headboard, they will draw eyes upwards thus diverting attention from the small size of the room.