The thrill of recycling is finding a way to make a functional furniture out of anything  such as an empty milk crate. Have you ever thought that the milk crate has a perfectly functional shape for seating, except it lacks a cushioned part. Well, here is an idea with an upholstery part you can easily make an functional and comfortable ottoman out of an old empty box of milk crate. Every home can use an extra ottoman, and by making this super creative milk crate you can additionally use the empty part of the milk crate as a storage space, pretty useful right? The best thing about this idea is that you will need a minimum of supplies and you will get a super comfy ottoman with storage.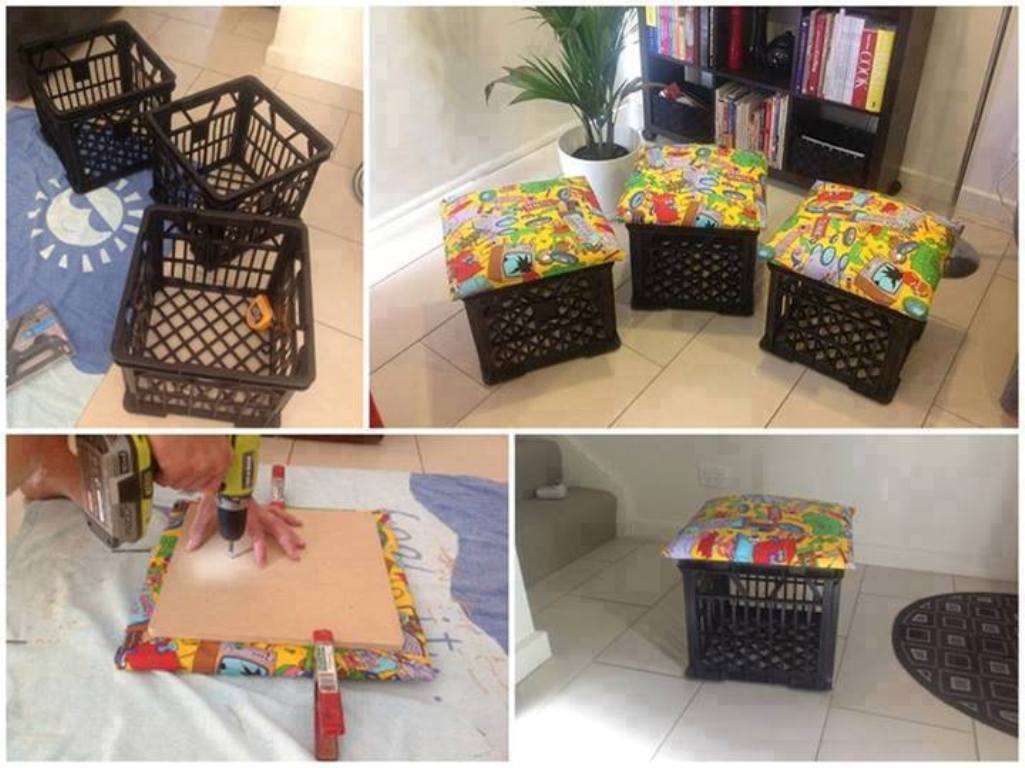 Via
Needed Supplies:
cushion stuffing or foam
material for the seat cover
staple gun
20mm screw
Check out the easy guide on the link , and make yourself a super comfortable ottoman out of an empty milk crate. Have Fun!