Every little girl loves to play with kitchen related toys. So, how about giving them a real surprise by making a play kitchen?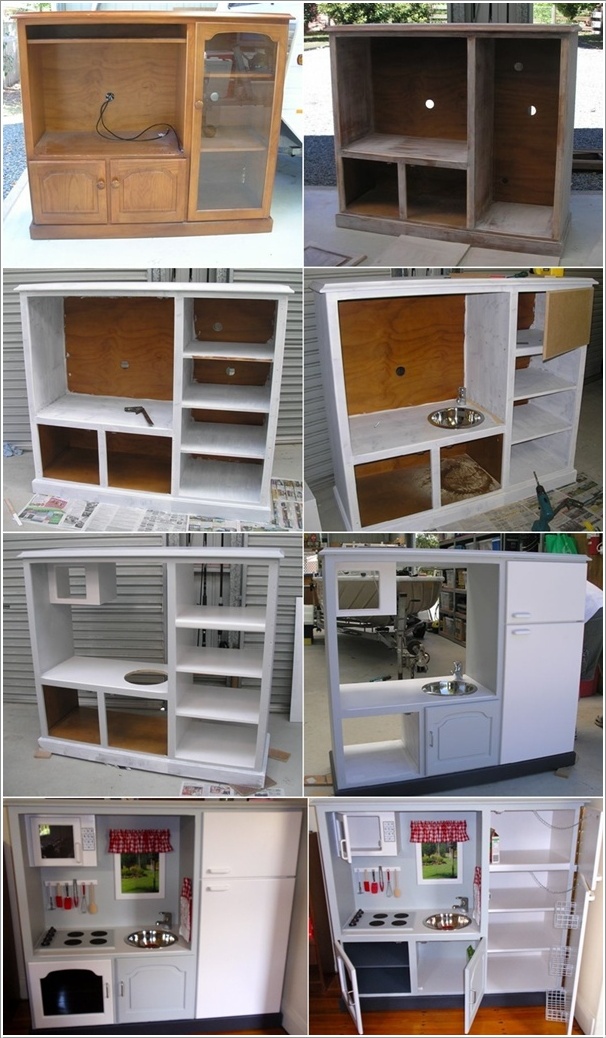 For that purpose an old TV cabinet can be the most suitable option. All you need to do is a little bit modification and painting the kitchen in the color of your princess's choice. In the picture all the steps are shown in detail about how an old and simple TV cabinet can be transformed into a wonderful play kitchen.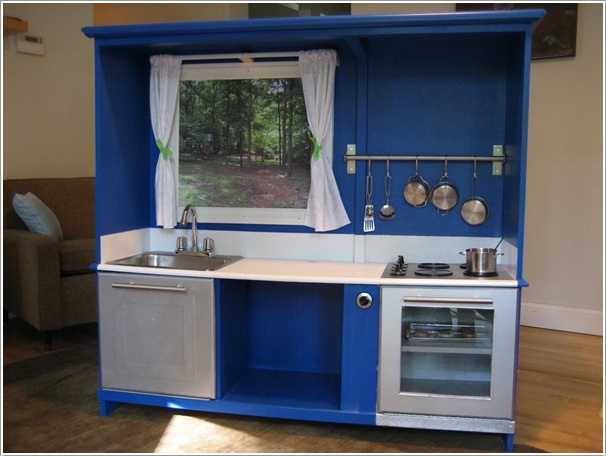 So, daddies get ready to make a kitchen for your little princess.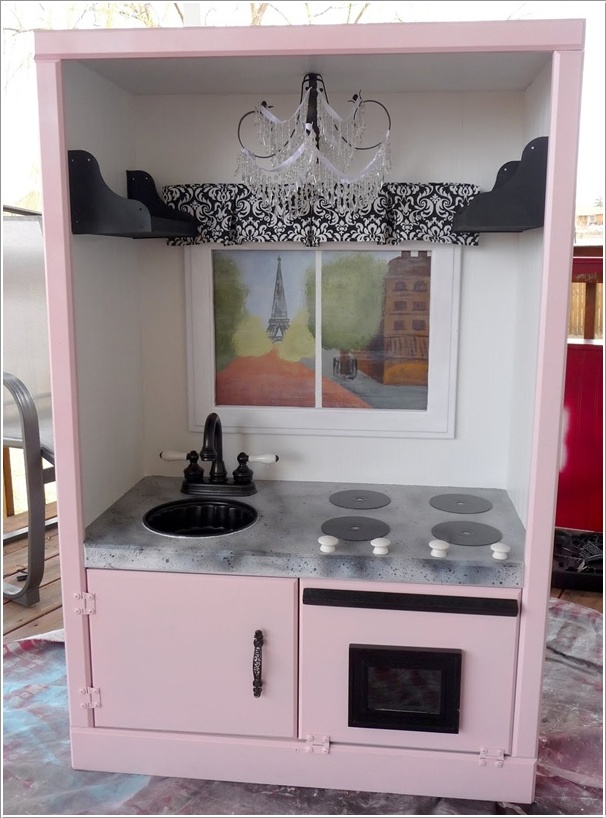 You can take these kitchens to any level of beauty with your creativity like this one is French style with a chandelier and a painting.