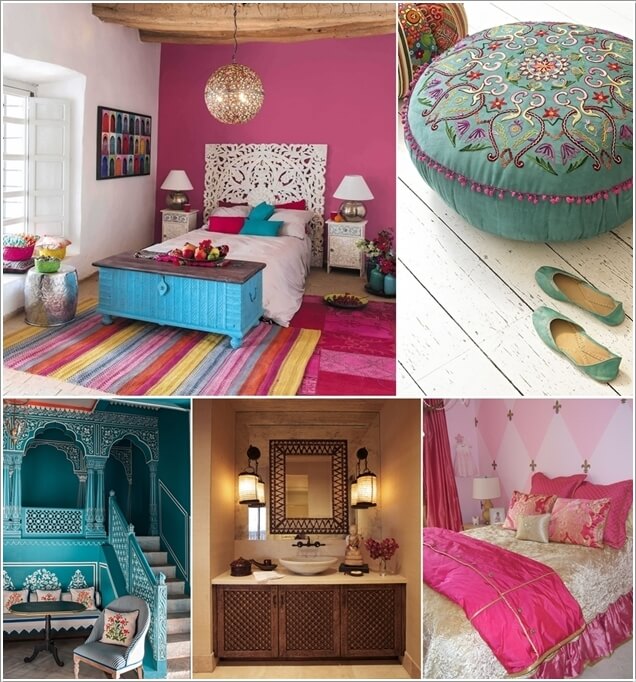 We have discussed many kinds of themes in our earlier posts with our readers. So, today we thought of bringing the flavors of Asia in the form of traditional Indian inspired decor. Nestoria has a lot of real estate properties in different parts of India that you might like to view. Indian decor is all about patterns, colors, art and ethnicity. We are sure you are going to love all the designs and after viewing these ideas your knowledge of interior design will have some wonderful addition. So, take a look:
1. Traditional Indian Living Rooms with a Divan Known Commonly as a Daybed and Ornate Mirrors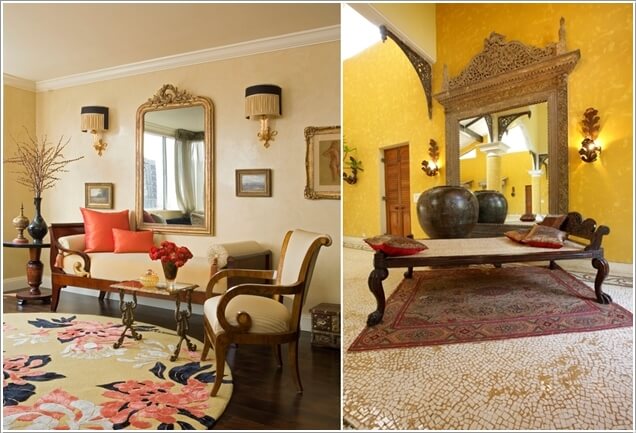 In a typical Indian living room you are going to find a divan also known as a daybed. Usually the design of the divan is ornate made of wood or wrought iron. Along with this luscious mirrors adorn the walls that usually have a noticeable size.
2. Rich Patterns and Textures

Focus on rich patterns is given in Indian decor. Fabrics like viscose, brocade and velvet are used to cover the furniture, for curtains, bedspreads and throw pillows.
3. A Room with a Charpoi(Bed) and a Swing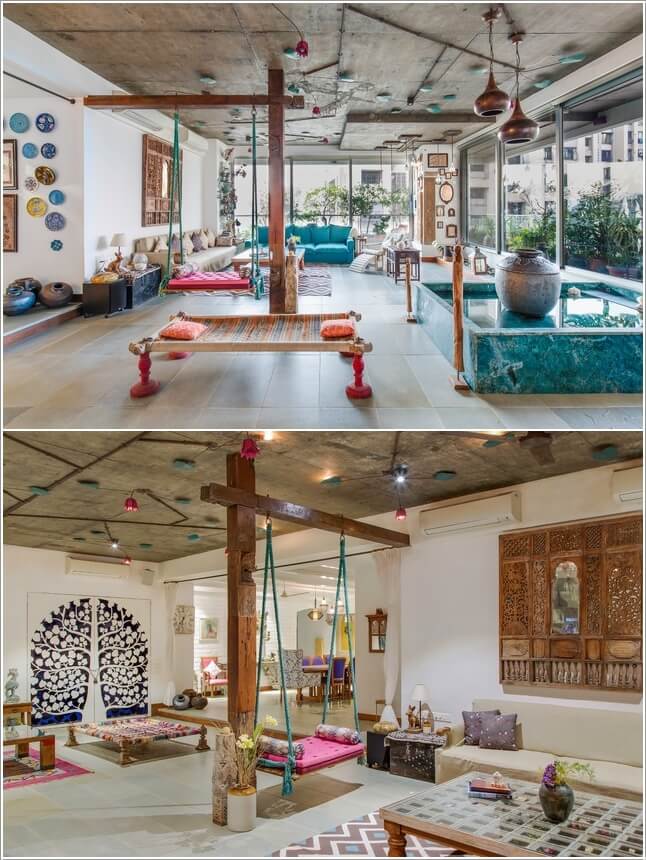 Most traditional Indian homes must have a charpoi and a swing. For our readers who are unaware of the term charpoi we would like to tell them, it is a kind of a bed. It has a frame of wood that has the bed created by weaving ropes in different colors. Now comes the swing. A swing symbolizes happiness and thus is found in most homes.
4. Carved Furniture with Captivating Patterns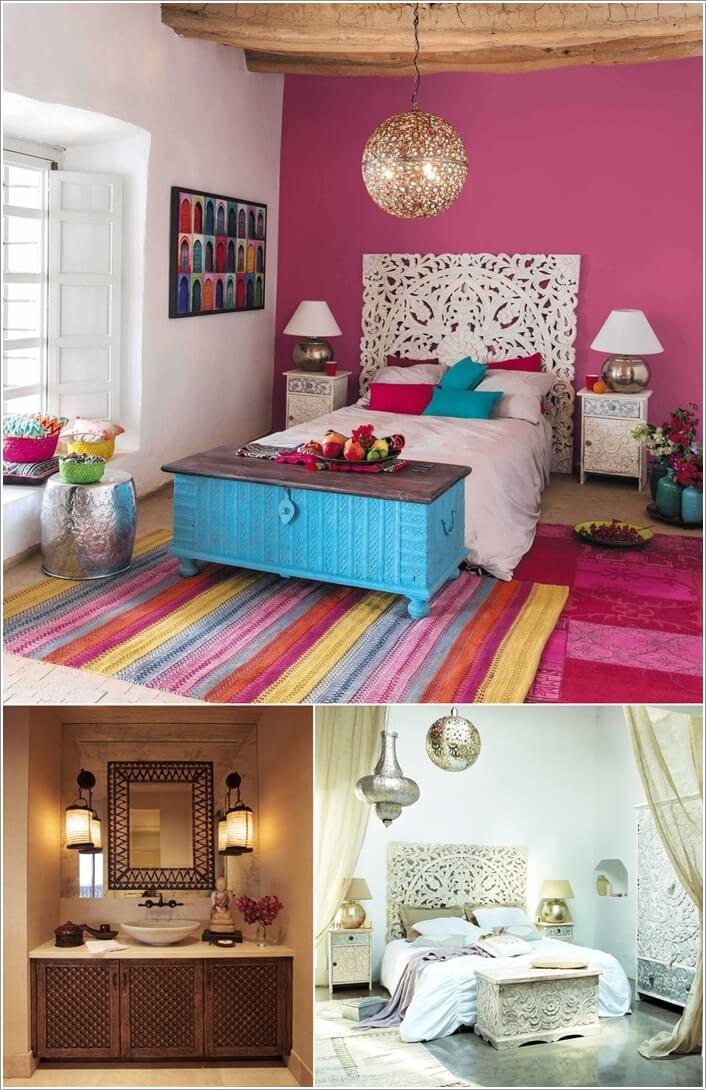 Focus on the furniture is given in Indian decor and very fine pieces of carved wood created from local artisans are included in different parts of Indian homes.
5. Vivid Patterned Rugs and Runners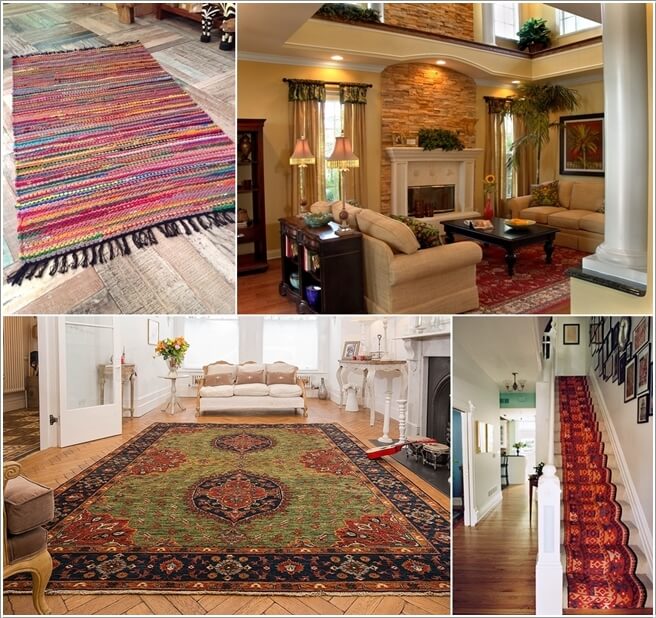 For covering the floors usually rugs in traditional patterns and vivid colors are used. Sometimes small rugs are used as wall hangings as well.
6. Tapestries in Rich Patterns That Are Sometimes Used as Bedding Too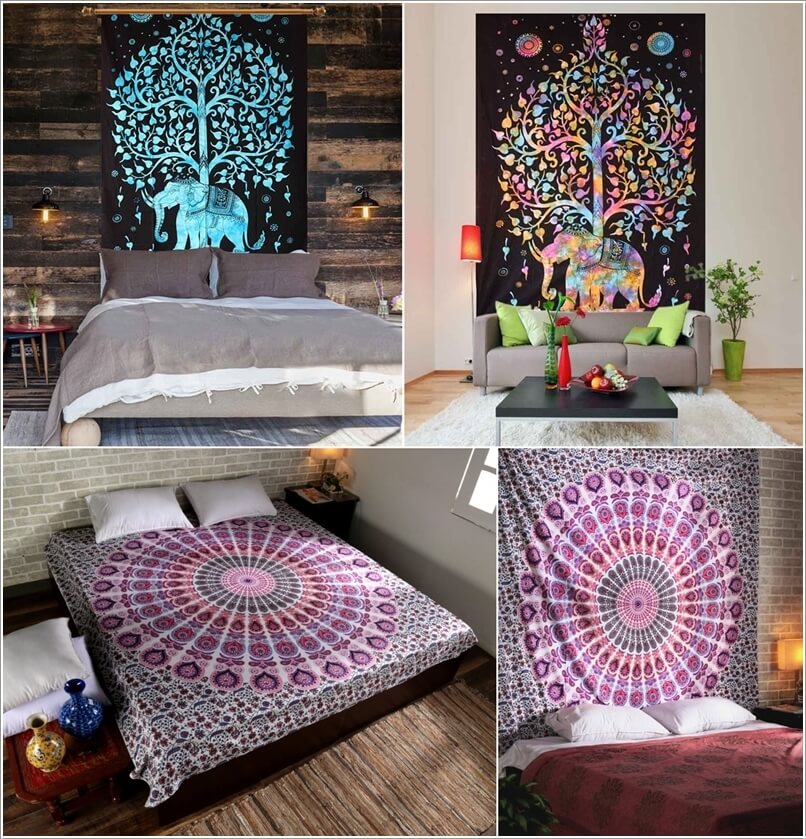 Tapestries with ethnic patterns adorn the walls in Indian homes. And the use of tapestries is not just limited to the walls. They are commonly used as bedspreads too.
7. Rangoli Inspired Patterns on Different Things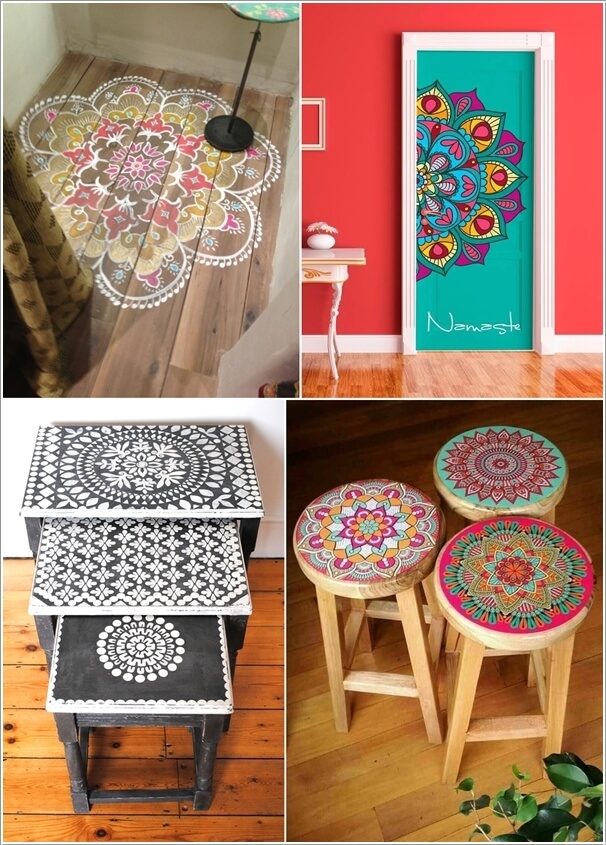 Rangoli is an art form that is created by making patterns with powdered colors. They are similar to mandalas and such patterns are included in decor by painting them over different objects.
8. Beautiful and Mesmerizing Chandeliers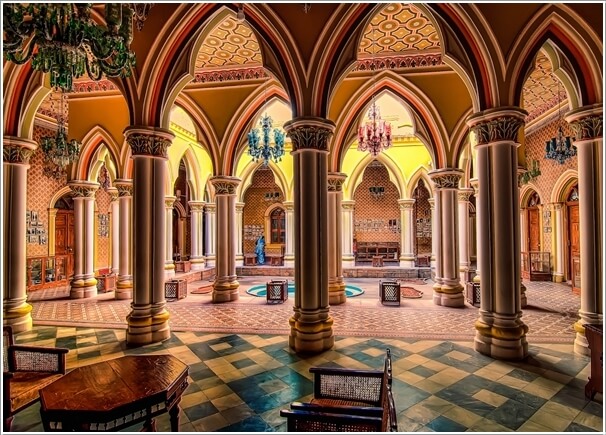 Lighting gets a lot of attention in Indian decor. Mostly, chandeliers are hung that give a very elaborate and royal look to the interiors.
9. Hand Painted Patterns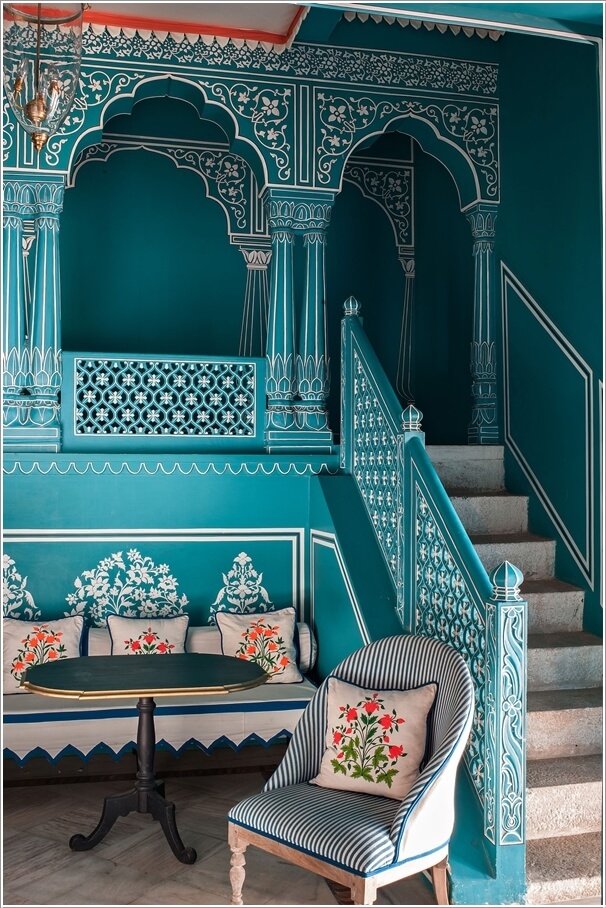 Many homes include hand crafted details such as patterns that are exclusively painted with hand. Usually the walls are colored and then patterns are made over them in contrasting colors.
10. Embroidered Textiles with Multicolored Threads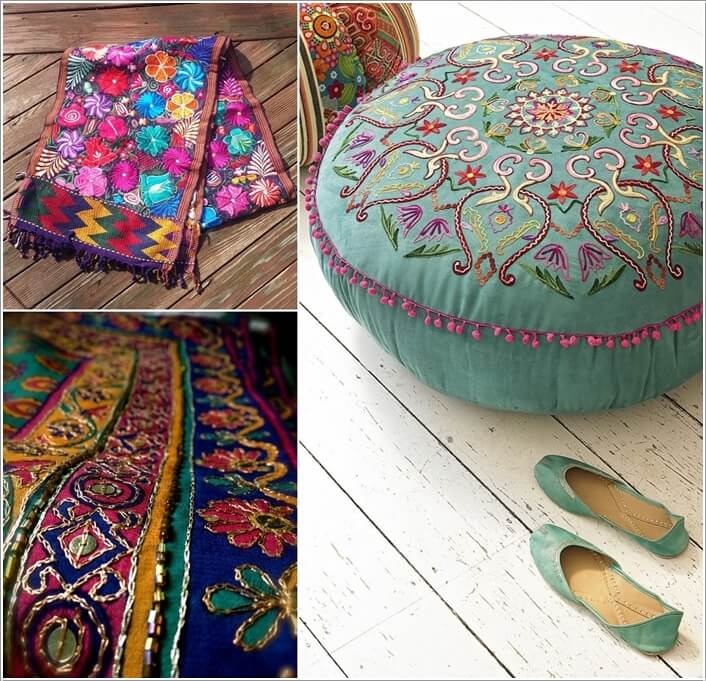 In Indian homes you are going to find embroidered pieces. Either it is the bedspread in a bedroom or a floor cushion in the living room, embroidery is present on them.