Home is the place where we find peace and love. But a home without decor is incomplete, so to add some extra beauty to the home you have to opt for suitable home decor tips for your style and taste.
In the last few years, the trends of home decorating have changed a lot. In order to attract the attention of maximum people toward their house, they decorate it with beautiful things and continue to follow the patterns and styles to create certain themes which in turn gives it a unique look and identity. More often than not, people base their taste on functionality over style and focus on what's beneficial for them. So it is not wrong to say that home decoration reflects your personality and status.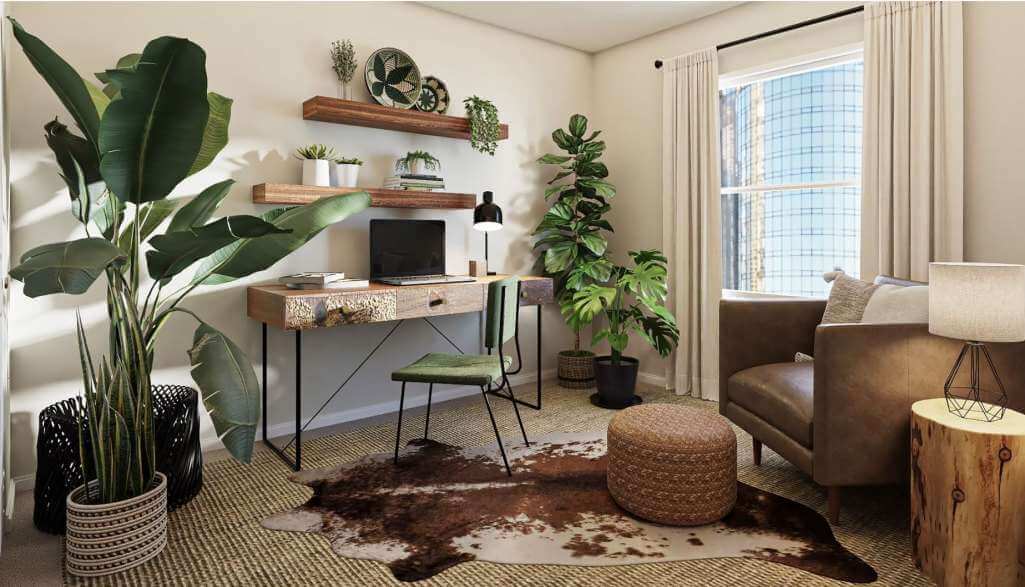 There are many people who would like to decorate their home but they don't know what to do. Or they are just worried too much about spending money that they don't have. If you are one of these people, worry not because we have here some top 10 home decor tips that you can try without having to spend a lot of money.
Start With A Focal Point
This is something that you want your guests or family members to notice when they walk into the room. A focal point could be an ornamental rug, fireplace mantle, or anything else that stands out and grabs attention.
Use Fabrics Wisely
Fabrics are one of the best things that you can use in home decor because they are affordable, easy to work with and look really great. They offer many different textures and designs so you can find the perfect one for your space. For example, linen is an awesome choice for home decor. Linen fabric by the yard can be used in all kinds of creative ways for home decorating because not only is it high quality but it is also very affordable. It can be dyed in different colors, cut into shapes, and sewn to create many interesting designs for your home.
Use Mirrors
Mirrors can reflect light and make a small space look larger. They also add interest and depth to any room. But mirrors should be used sparingly as well because too many of them can make a room look cluttered.
Use A Variety Of Textures
The home decor isn't just about colors, it can also be about different textures. You can use items with different textures in the same room to add interest and depth. Some examples are wood, fabric, velvet, marble, concrete, stone, and metal.
Don't Be Afraid Of Layered Accessories
This is a great way to add interest to a room without having to spend a lot of money. By using different shapes, sizes, and colors of accessories, you can create a look that is uniquely your own.
Choose Colors Wisely
You want colors to have an effect on your guests so it's important not only what color you choose but also how much of it is used in your space. Lighter colors make a room feel more spacious while darker colors can be used to create a more intimate or formal feeling.
Stick With A Color Palette
This means that you are only using one or two colors in your room. You can get creative with them, but it's important not to mix too many different colors together.
Add Plants
Plants not only make a room look more alive but also help to purify the air. They are a great way to add color and life to any room. Some plants that are good for home decor include air plants, succulents, and cacti.
Don't Be Afraid To Experiment
The best thing about home decor is that you can experiment as much as you want. You don't have to follow any rules, just do what feels right for you and your space. So go ahead and try out some of these tips and see how they work for you.
We hope that you found these top 10 home decor tips helpful. Remember, you don't have to follow any rules, just do what feels right for you and your space. And most importantly, have fun with it.
Don't hesitate to explore your creativity and do what you love. These tips will help you in the process but they are not rules that need to be followed.