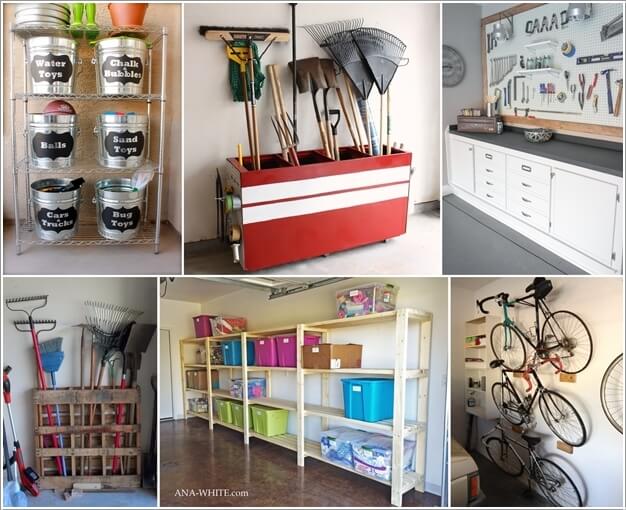 The holiday season will soon be here and you will be taking out all the decorations stored in your garage. The car will stay inside when not in use and the bicycles will hibernate till the next spring or summer. While the space will be in use for a lot of purposes why not make it ready through proper organization? A clutter free garage will not only look pleasant to the eyes but will be easier to use as well. You can think about these solutions for your garage storage:
1. Think About Investing in Shelves or Building Them on Your Own
A quick fix for your garage clutter can be a wire shelving unit. Due to its industrial look it fits just so well with the garage. Or you can choose a simple store bought wood shelf. In this manner you can have storage on display and in easy reach.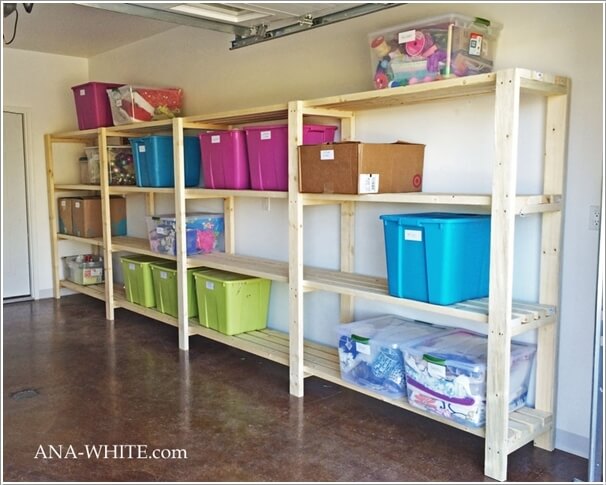 Alternatively, if you are good at wood working then you can build your very own customized storage unit as well. This will help you build such a shelving unit that suits your needs and the size of the garage perfectly.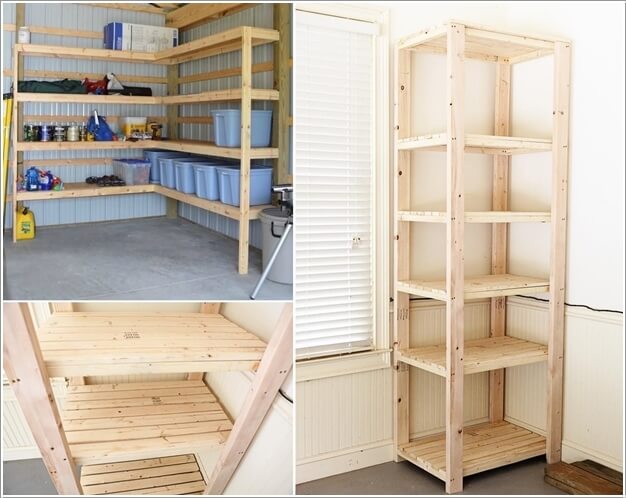 You can also go for building a corner shelving unit or a tower. This is a space saving technique for garages that are tight on space.
2. Coral The Clutter with Wall Mounted Storage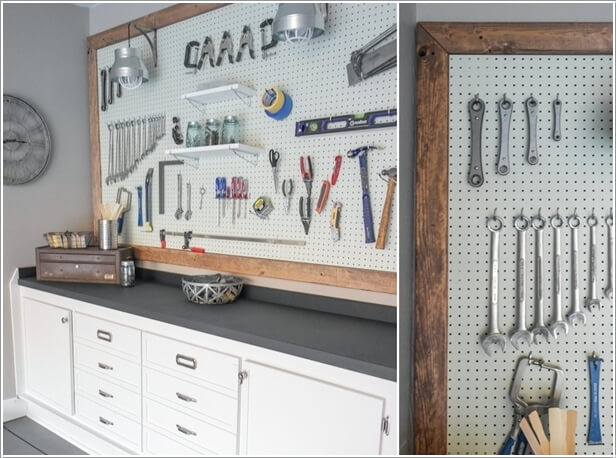 Let's say you don't have any floor space to spare but the clutter seems to multiply with each passing day then it is the time to hack the walls with something practical like this pegboard.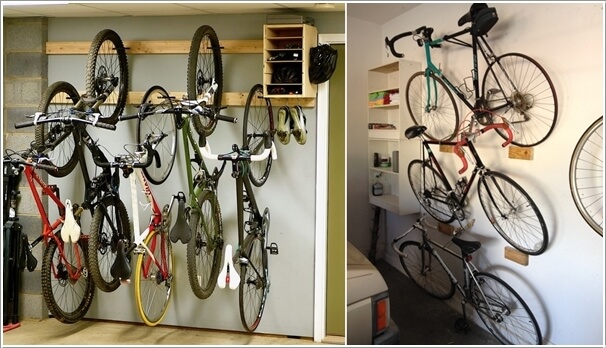 If your bicycles keep on moving in the garage and are stored on whichever space is available basis then organize them properly by building a wall mounted rack like these.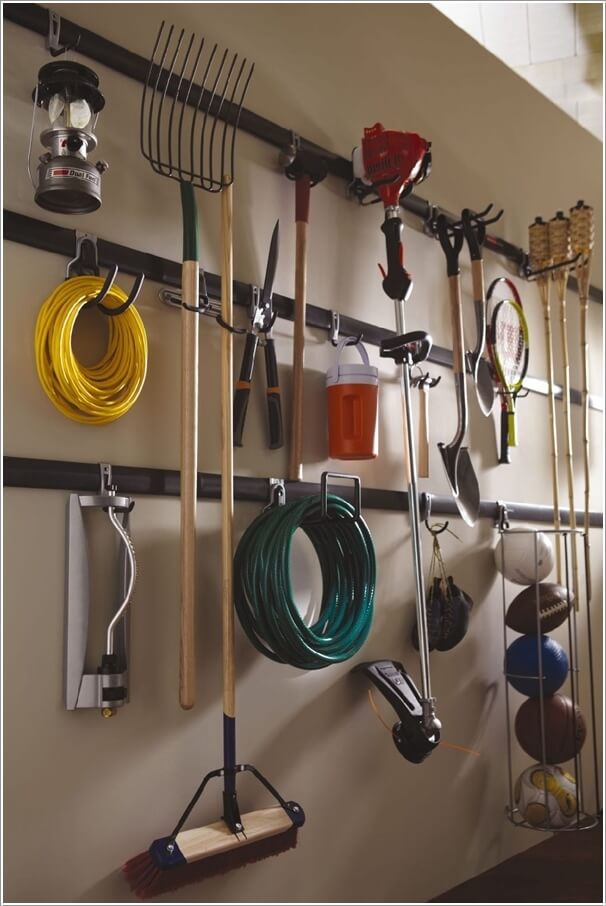 Hooks are great too for storing on a wall like this storage system that is made with only hooks.
3. Recycle Old Stuff for a New Purpose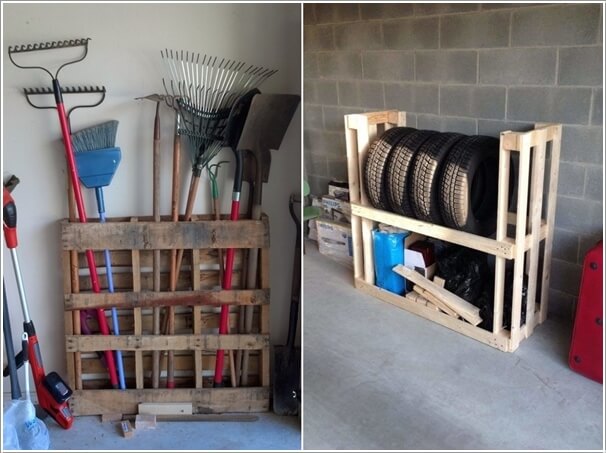 If you can't invest in new storage solutions then there is always an option of recycling. For example, these racks for tools and tires made with pallets.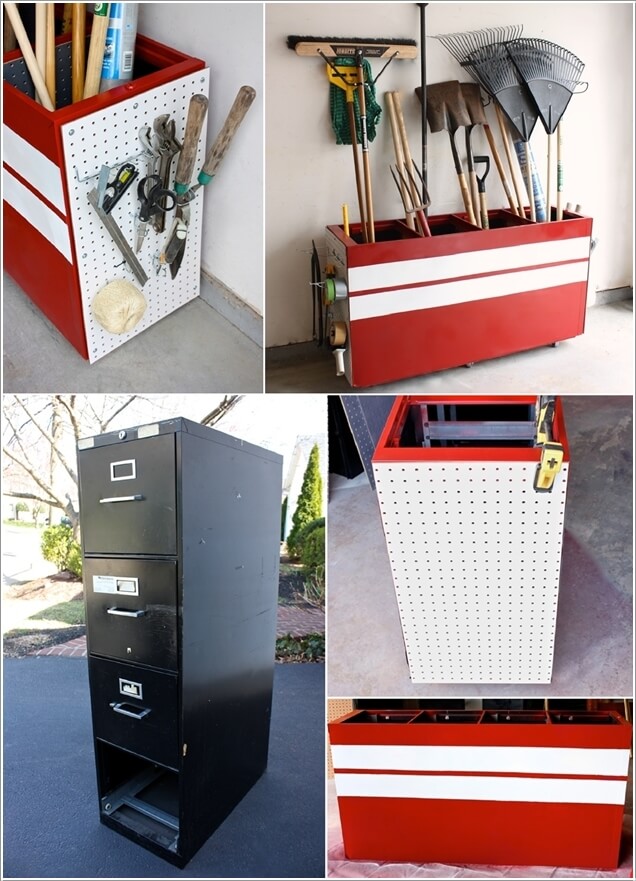 Quite often we end up with such a piece of furniture that we no more find useful and toss away. But, if you think a bit creatively then you can find its new use inside your garage. Just like this old and tired file cabinet that now serves as a tool storage station.
4. Label Stuff for Easy Sorting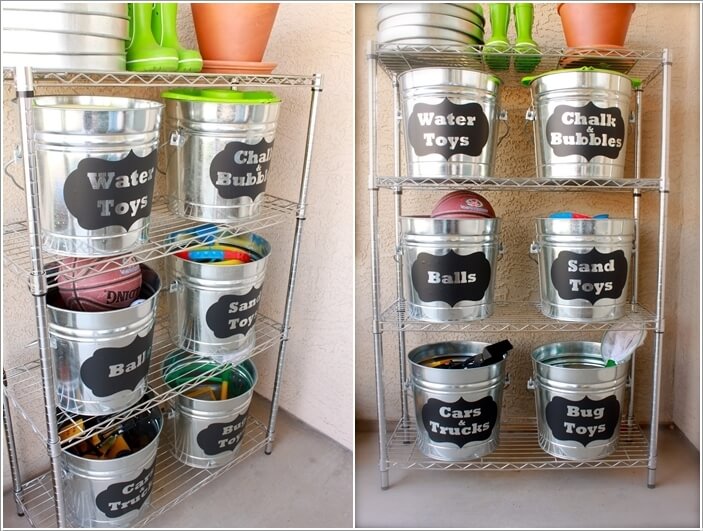 After the organization is done another major thing is to keep it sane the way you sorted it. Because it is very obvious over time things are going to get messed up and you will have to do a detailed overhaul all over again. But you can save yourself from the tedious detailed work if you label everything beforehand.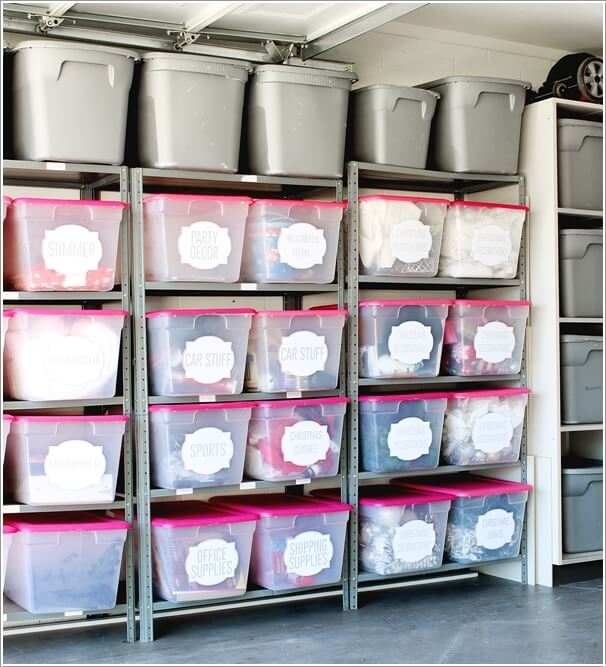 Labels can be of any kind depending upon your design preference. They will do wonders for sure and will keep your garage free of clutter and chaos.