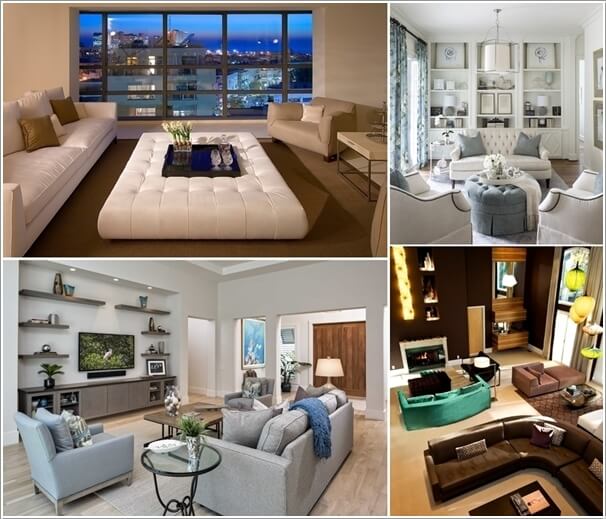 A living room deserves to be luxurious and comfy because who would't love to snuggle up in a comfortable space while enjoying TV, reading a good book or having a conversation. But along with investing in luxury furniture and decor, it is important that you should create the right balance and arrangement to bring out the true beauty. So, we thought of bringing you different decor tips to arrange your luxury living room in the most effective way. And if you are in search of some chic sofas then you can find them at Designer Sofa Sale. So, take a look at different ways to compose a luxury living room with style and elegance:
1. Put a Super Sized Ottoman In The Middle and Arrange The Seating Around It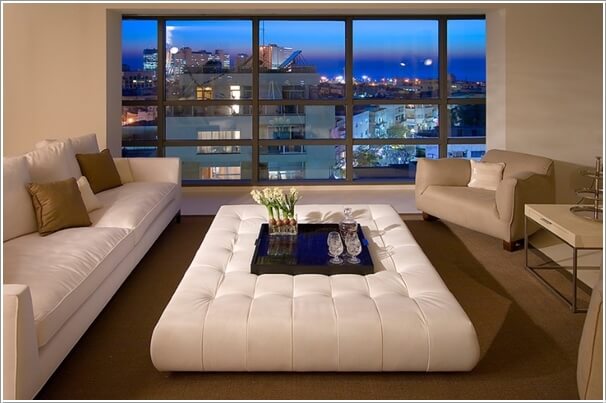 You can create a focal point in your living room if you put a large ottoman in the middle surrounded with seating. This will not only increase the visual appeal but the ottoman can double duty as seating too when required.
2. Provide Room for Walking Space Between The Furniture Pieces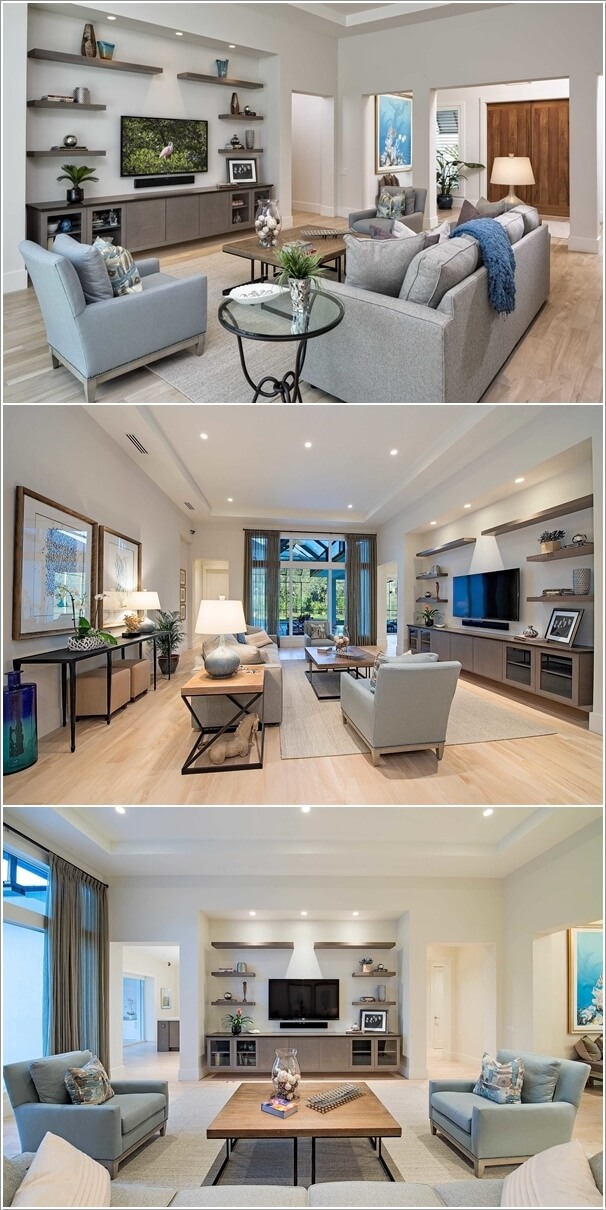 Don't stuff the room with furniture rather leave some breathing room. This will make the living room look more organized and pleasing to the eyes.
3. Decorate with Symmetry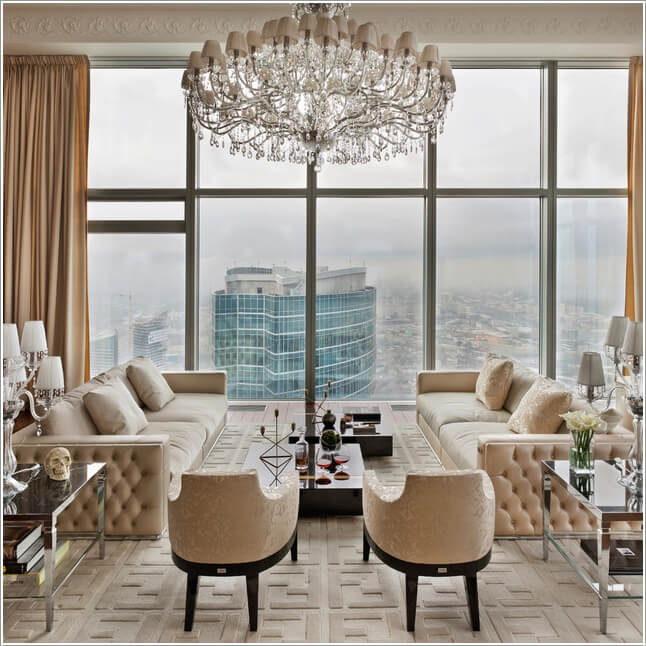 If you have a knack of perfection then you can decorate with symmetry like this living room.
4. Place The TV Off The Wall on a Room Divider Unit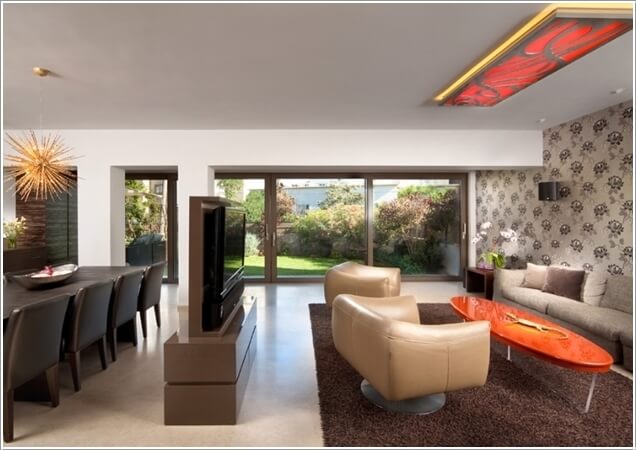 Instead of mounting the TV on the wall you can install it over a room divider unit like this.
5. Create More Than One Conversation Corners by Diving The Space and Make It Party-Like Entertaining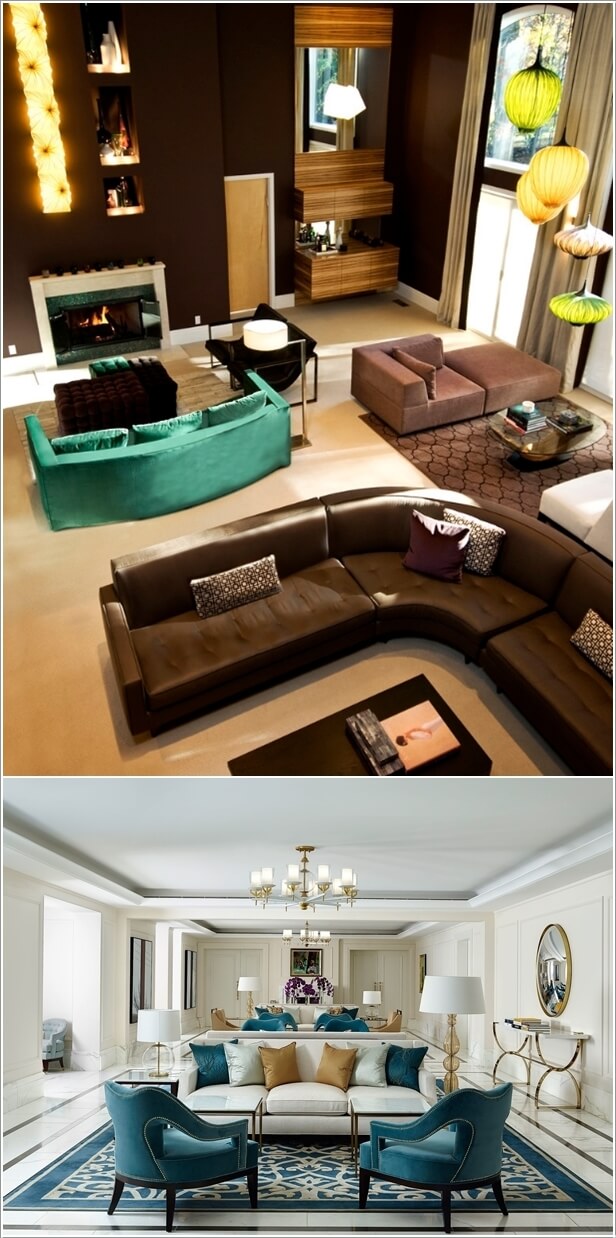 If you often receive guests at home then you can turn your living room into a spot for entertainment. You can do this by dividing it in zones. And even on the days when there are no guests you can have a change every now and then by switching between the zones.
6. Arrange The Furniture in a Circular Manner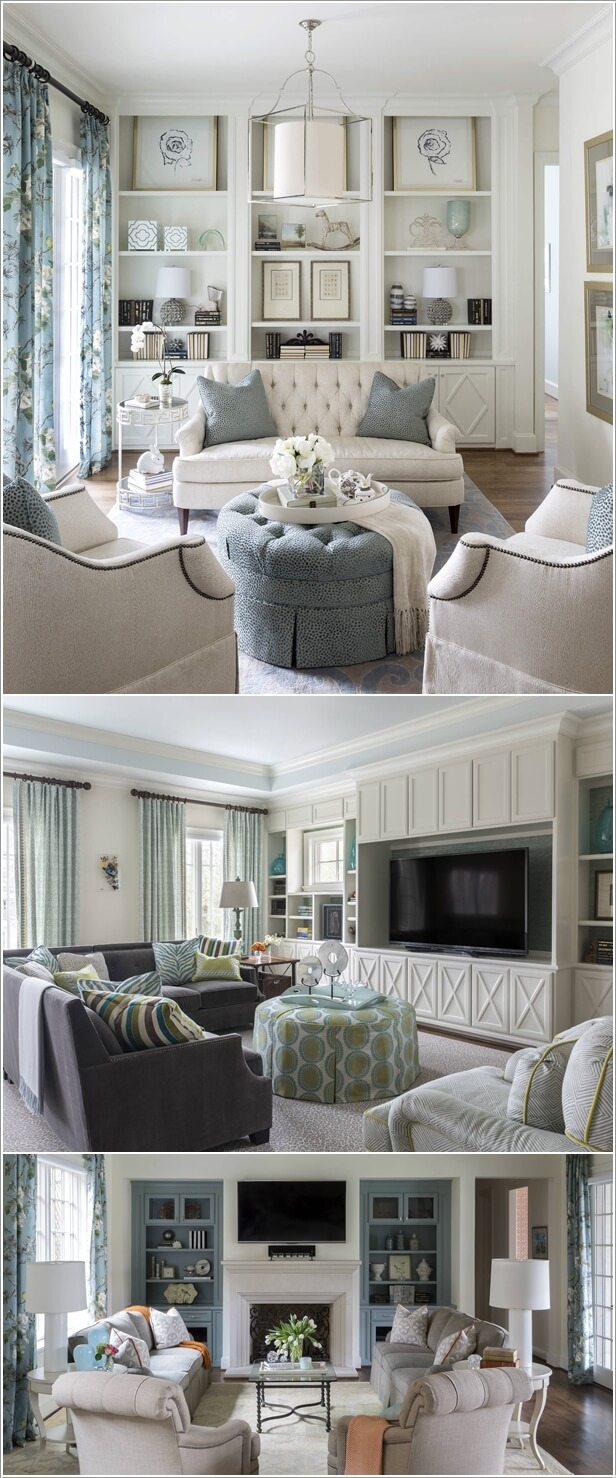 You can also place the furniture in a circular manner by putting it around an ottoman or a coffee table
7. Less is More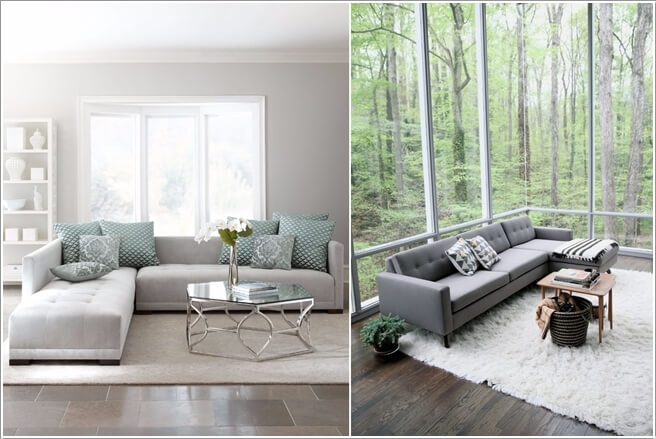 A minimalist approach also looks beautiful. Like these living rooms that have just one couch and a coffee table cozied up by layering a rug underneath the furniture.
8. Go For a U Shaped Layout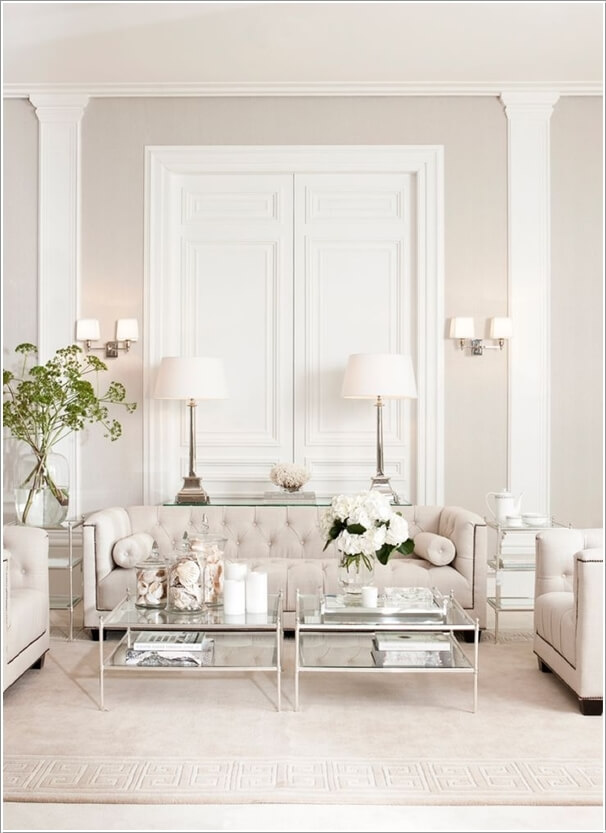 If your living room is a bit towards smaller size then a U shaped layout will suit it well.
9. Put The Furniture Away from The Fireplace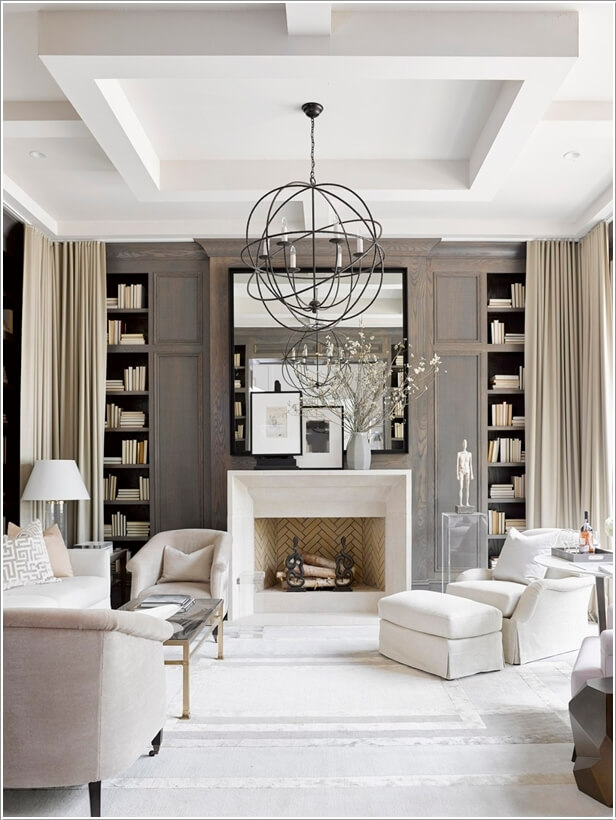 Normally furniture is arranged around a fireplace. But hey! Why not be a bit unconventional and place the furniture away and not right in front of the fireplace?
10. Put Two Sofas Facing Each Other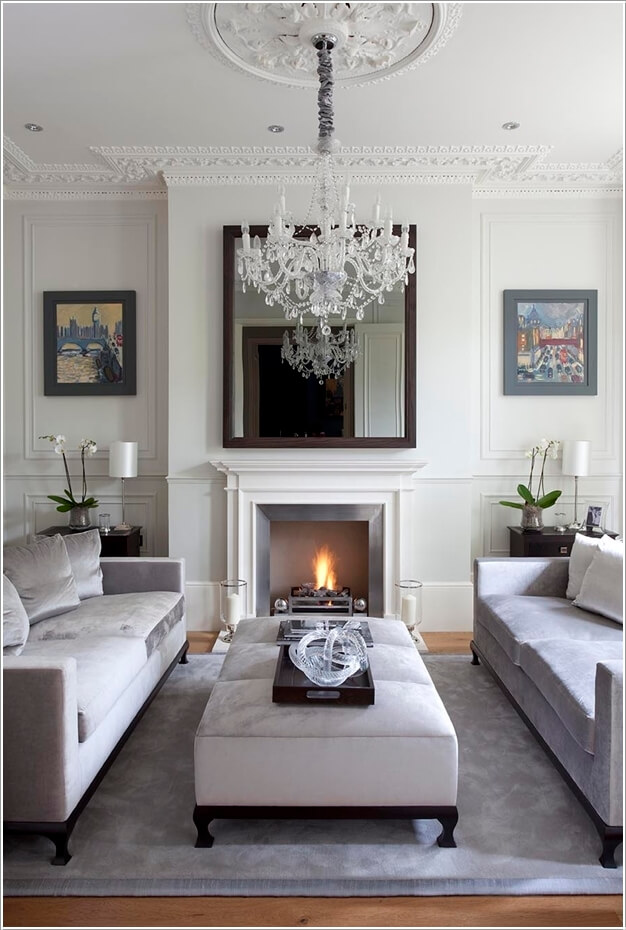 If you happen to have two identical couches then you can place them facing each other.