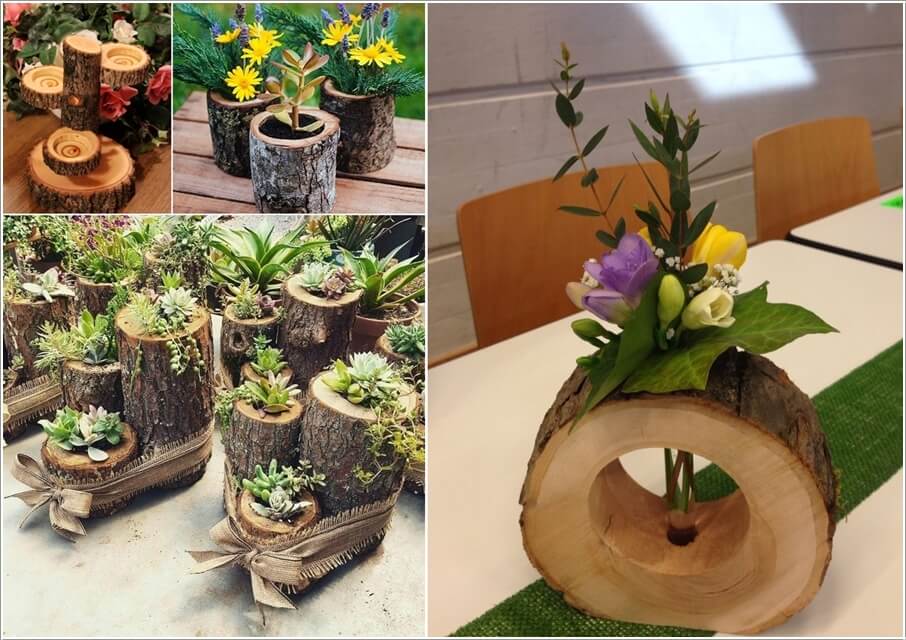 This fall you can bring nature in and decorate with pieces or slices of logs in different ways. You can either create a wreath to adorn your door or you can make a candle holder to warm up your living room. Here are some ideas you might want to try for your home too:
1. Make a Beautiful Vase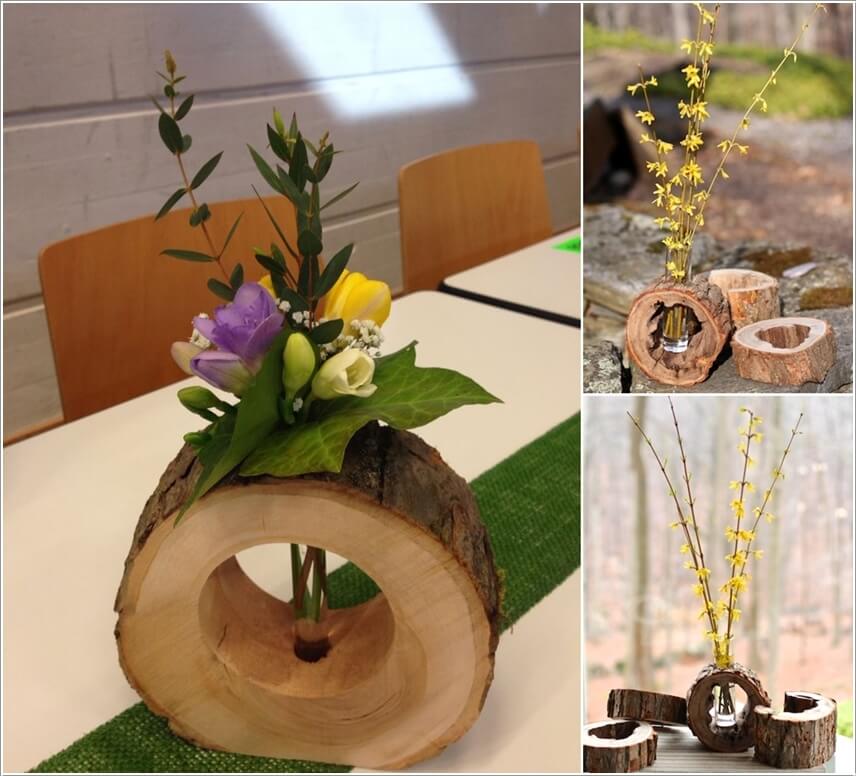 Do you like to pick flowers from your garden or from roadside while taking a stroll? If yes then make a vase in a unique design. You have to drill holes in a log slice for a test tube that can hold water and flowers.
2. Make Planters for Succulents or Flowers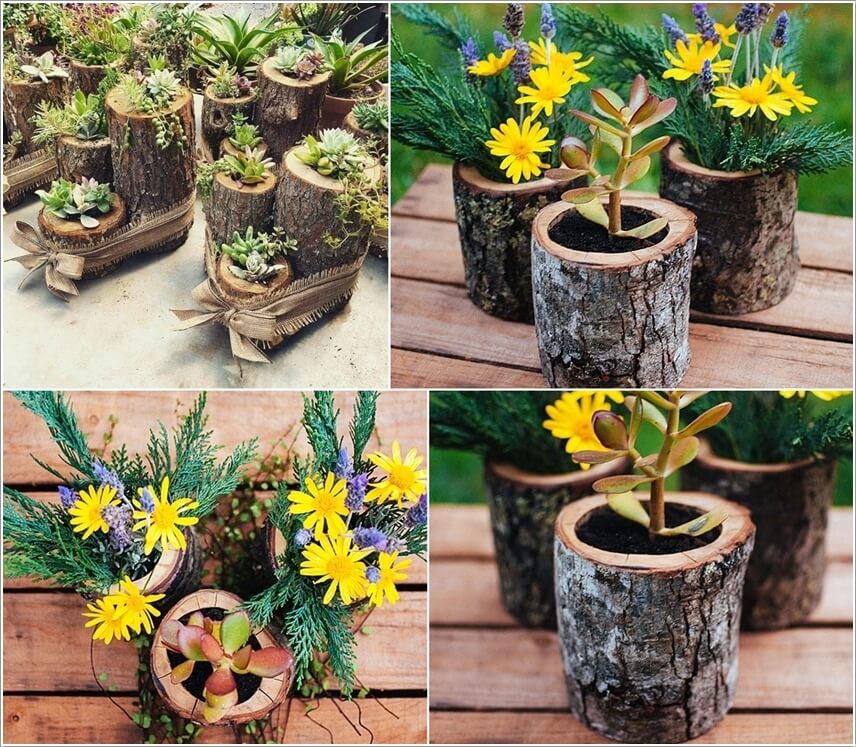 After drilling wells in pieces of log you can turn them into individual planters and plant stuff like succulents or flowers.
3. Make Painted Pumpkins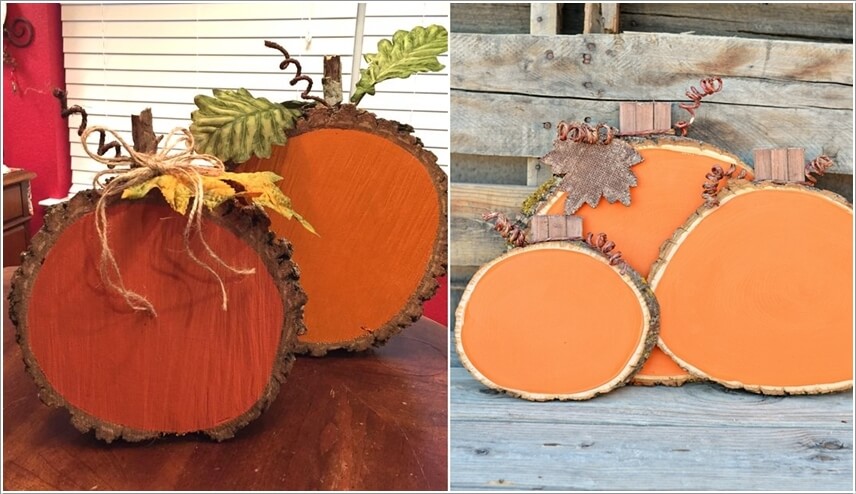 Decor for fall is incomplete without pumpkins. After slicing a log thinly you can paint it up with orange paint and with a little embellishments you can make your very own pumpkins that will stay fresh forever.
4. Create a Tiered Candle Holder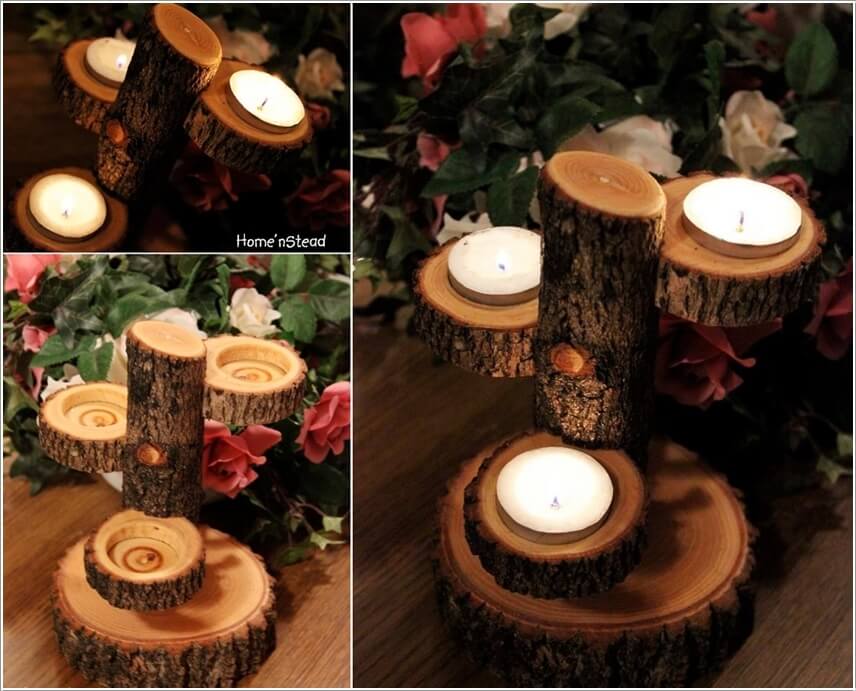 By screwing together drilled slices of log to a longer piece of log you can make a candle holder. Such a candle holder can become a centerpiece for a rustic themed wedding or party.
5. Craft One or More Fun Little Owls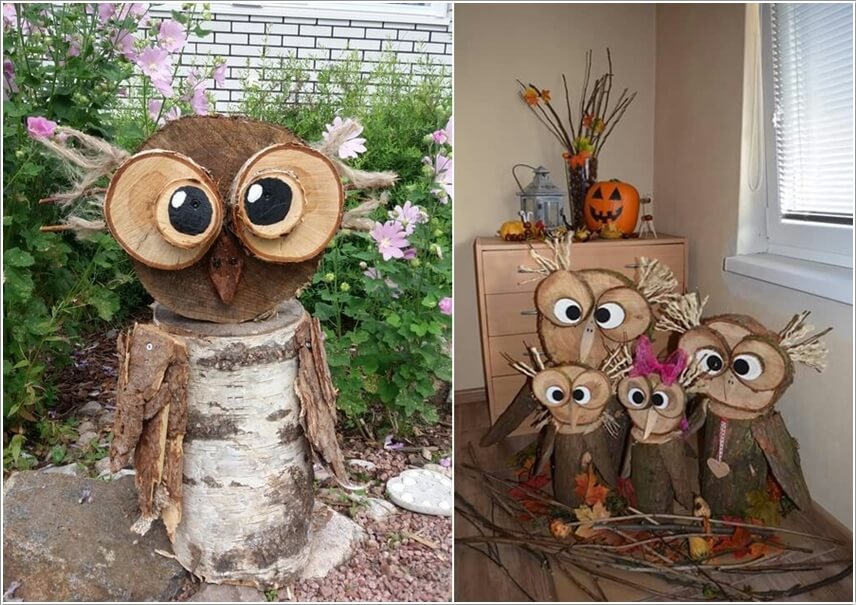 If you want to make a project that is a little detailed and artsy then you can give a try to making owls like these. These cuties will bring cheerfulness to your home all through the winter for sure.
6. Design a Wreath to Welcome Your Visitors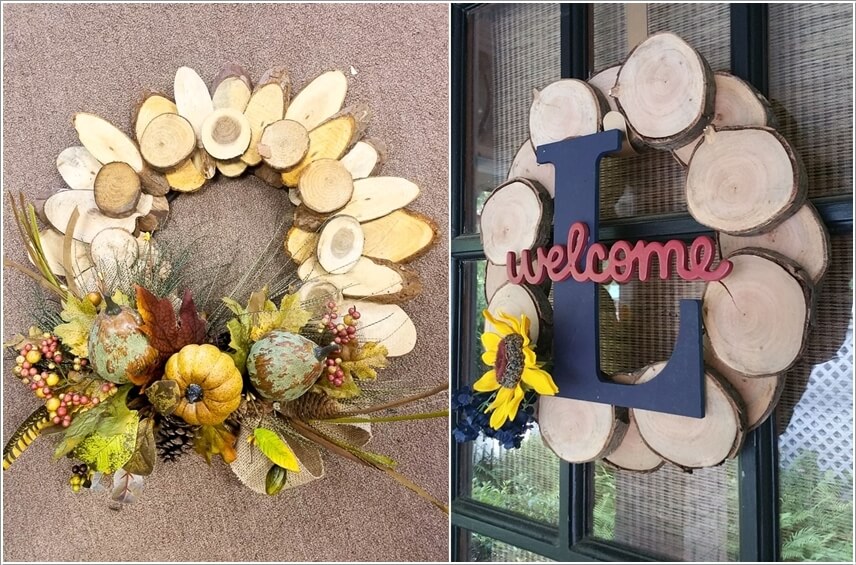 A wreath is the best way to deck the door for seasonal tweaks. So, you can create a wreath for your front door with log slices and some more decorations such as faux pumpkins, fall leaves, flowers , ribbons, family name initial and ribbons.
7. Make a Cute Log Train for Your Planters

A log train for planters like these will surely be a happy and pleasant addition to your garden or backyard. We bet kids are going to love you for this project.
8. Create a Wood Slice Chalkboard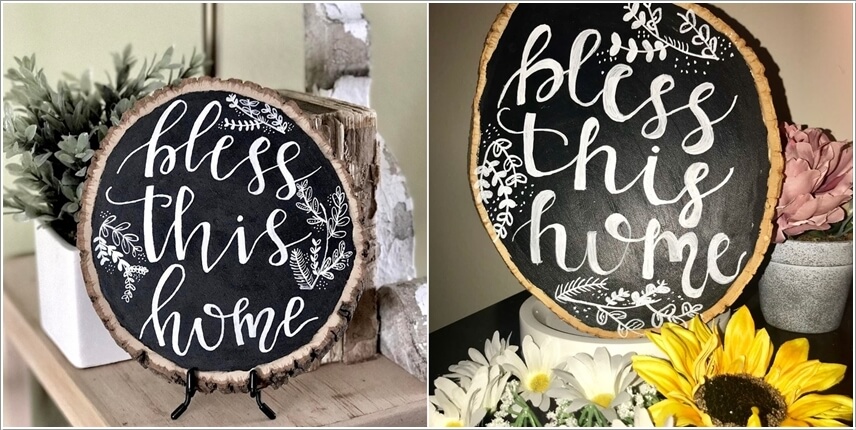 If the idea of making a quote art has been floating around in your mind for a while then add it to your fall crafting list. Just get your hands on a large enough slice of log that you can paint with chalkboard paint and write your favorite quote over it.
9. Make a Wood Slice Serving Tray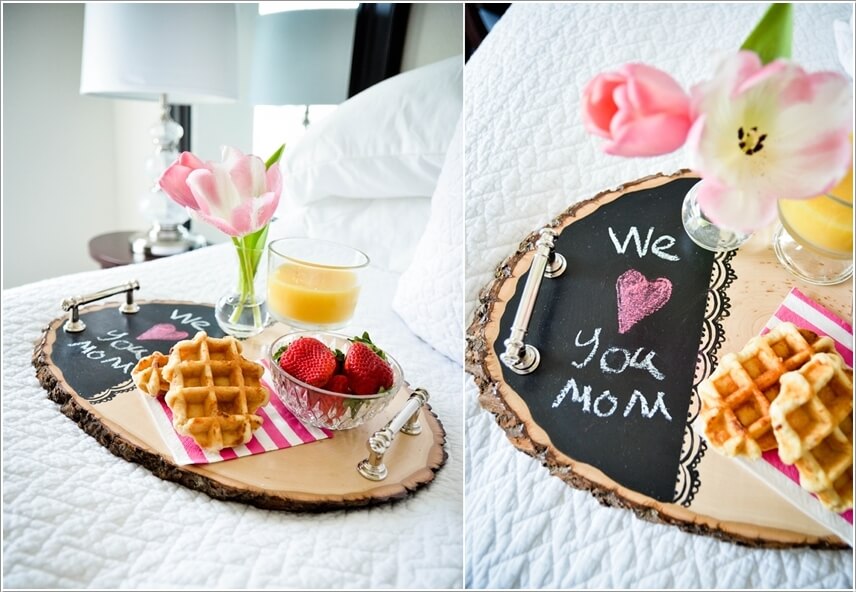 To make this tray you will need two drawer pulls to be attached to both the ends of the slice tray. You can paint it too with chalkboard paint for even more fun.
10. Make a Charging Station/Holder for Your Smartphone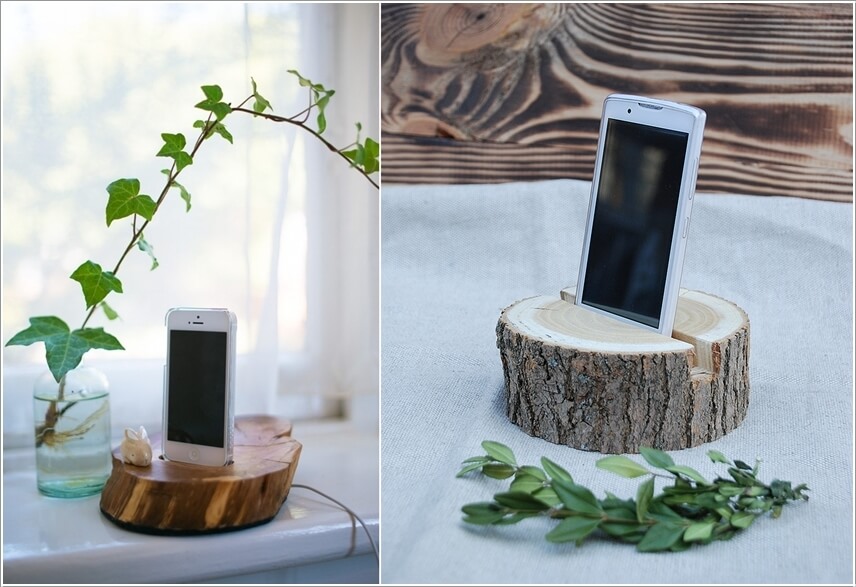 A slice of log can become a rustic chic charging station for your smartphone.