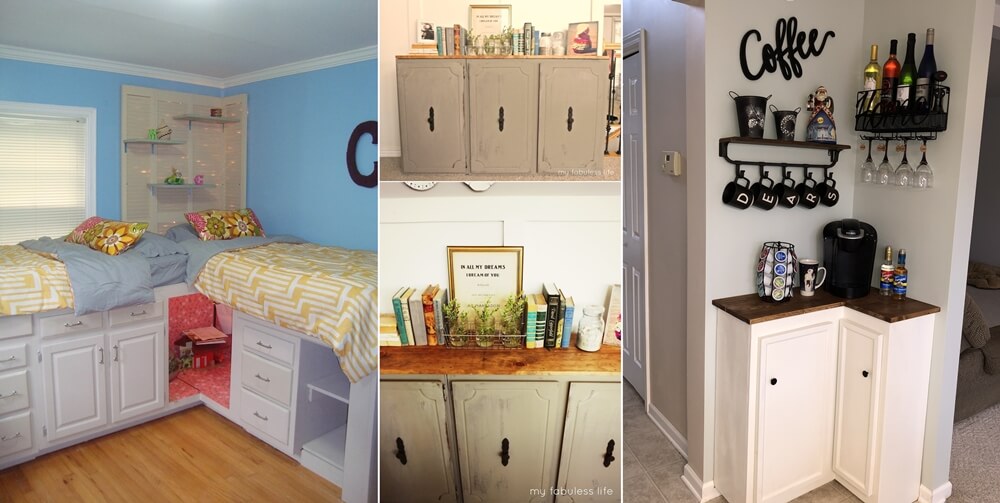 If you have changed your kitchen cabinets recently then don't get rid of the old ones if they can be reused. Here are some clever ways to upcycle old kitchen cabinets.
A Coffee Bar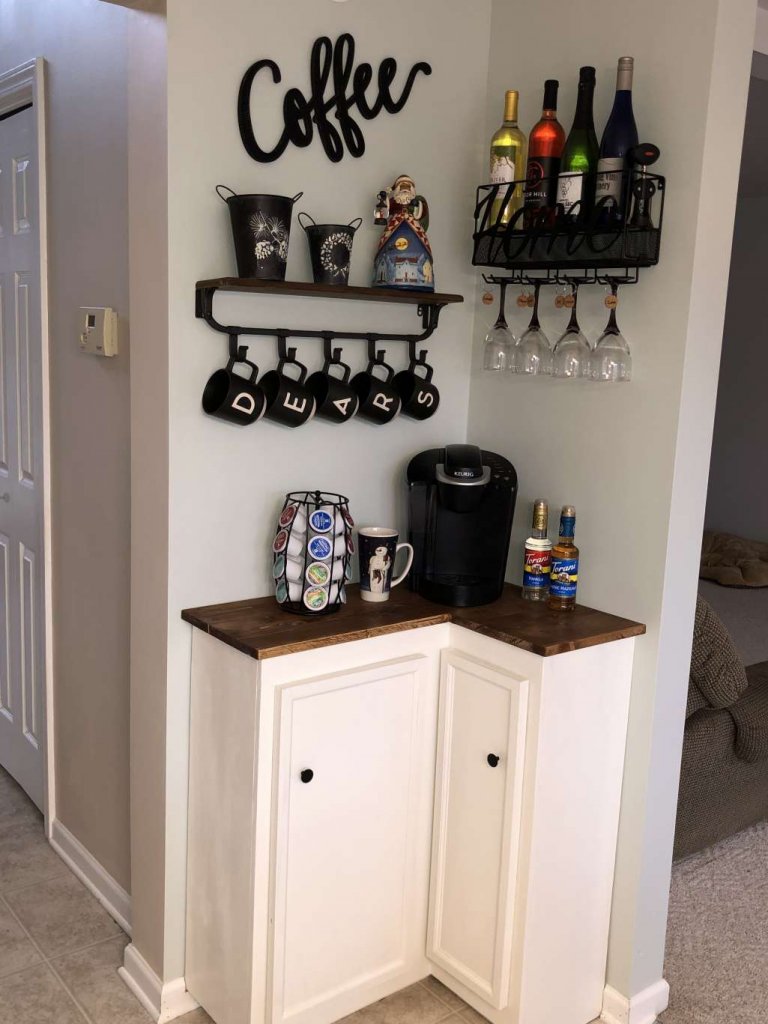 Even with one or two cabinets you can make a coffee station. Fix hooks above the cabinets for hanging mugs. Use the countertop for putting the coffee maker and the coffee pods.

Check out a handy guide from the unclutterer on how to choose the best coffee maker for your needs.
Storage Beds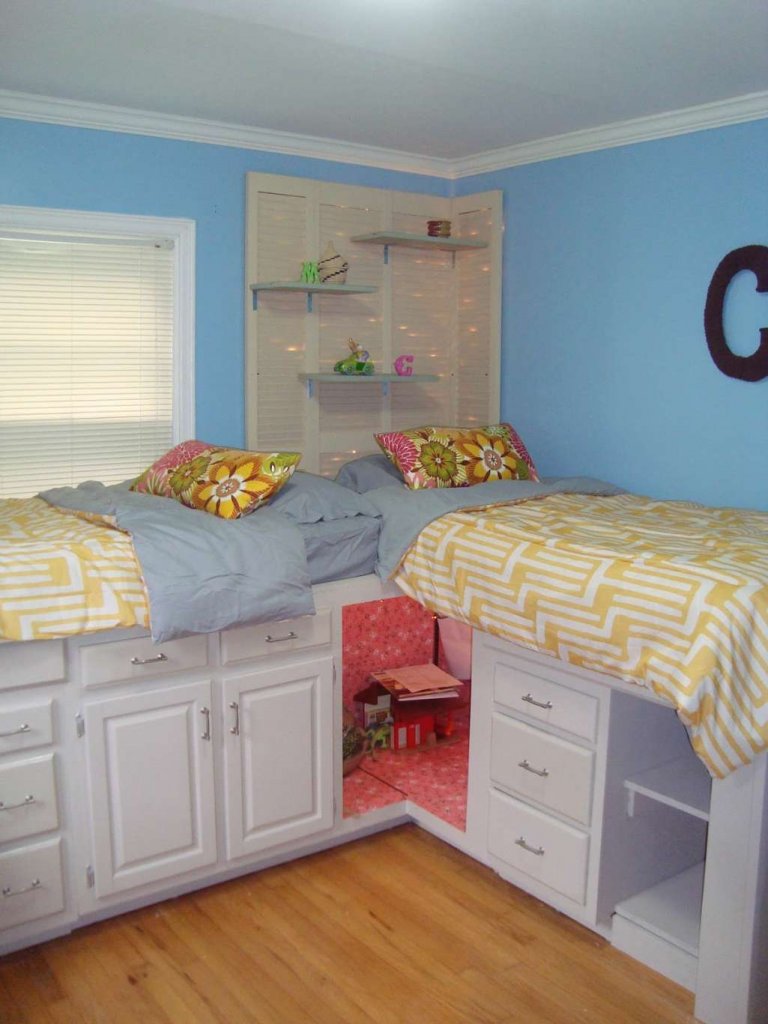 Kids' room is almost always short of storage. So make storage beds for them with old kitchen cabinets.
A Console Table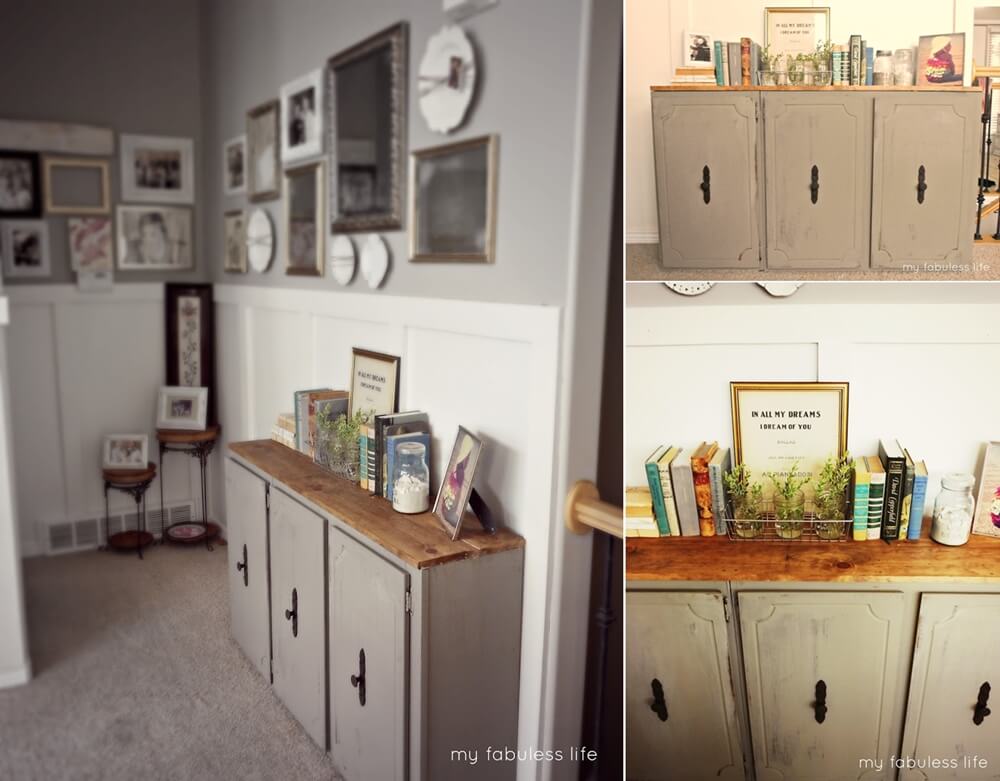 A console at once adds style and storage to an entryway. So cultivate a welcoming entryway with a repurposed kitchen cabinet console.
A Baby Nursery Storage Unit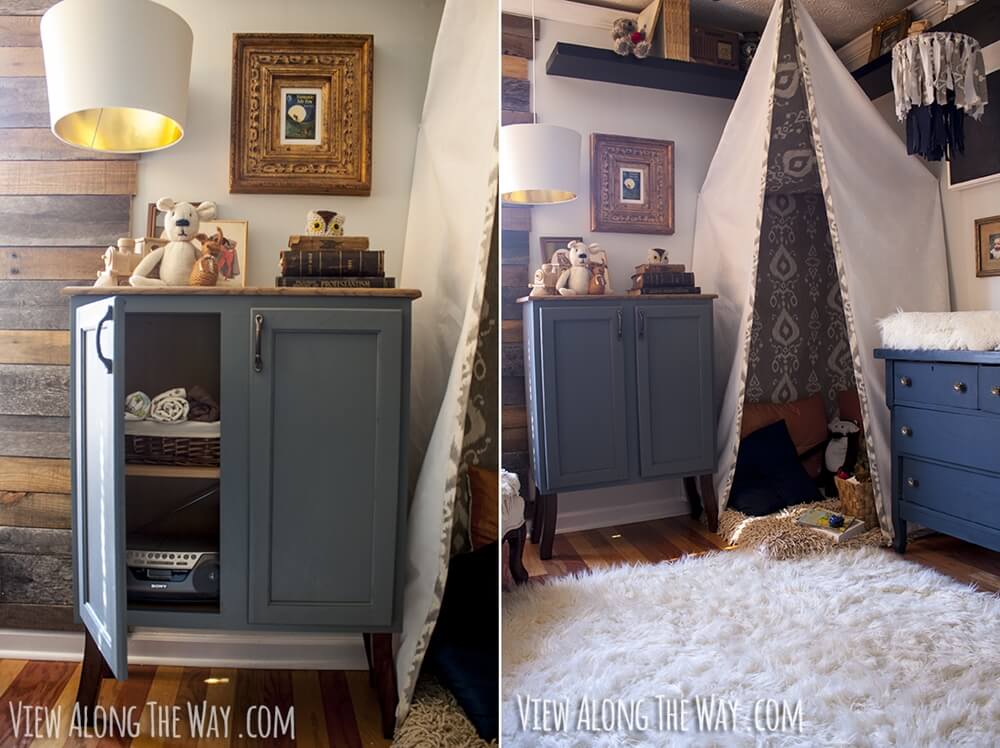 Improve the storage of your baby's room with a single cabinet storage unit. Add a tabletop and legs to a cabinet and voila!
A Playroom Storage Desk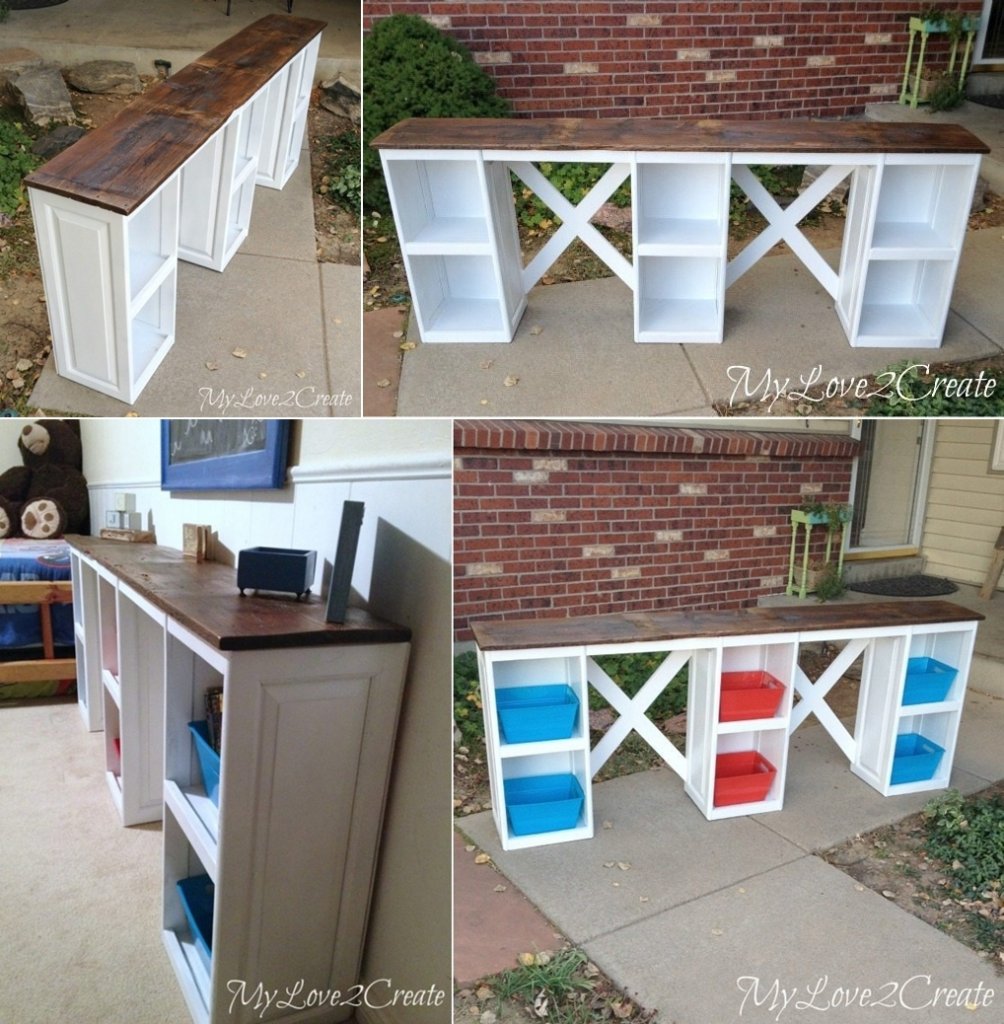 You might need to do cutting and readjusting of cabinets but the result is worth it.
Storage Around a TV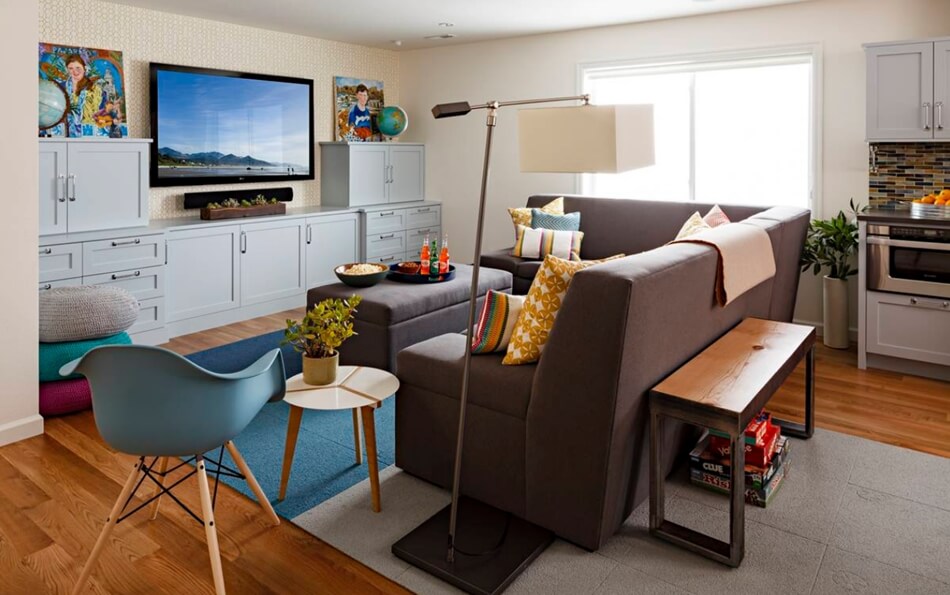 This is a basement TV room. A basement is usually used for storage. So you can build a unit around the TV screen with old cabinets.
A Kitchen Island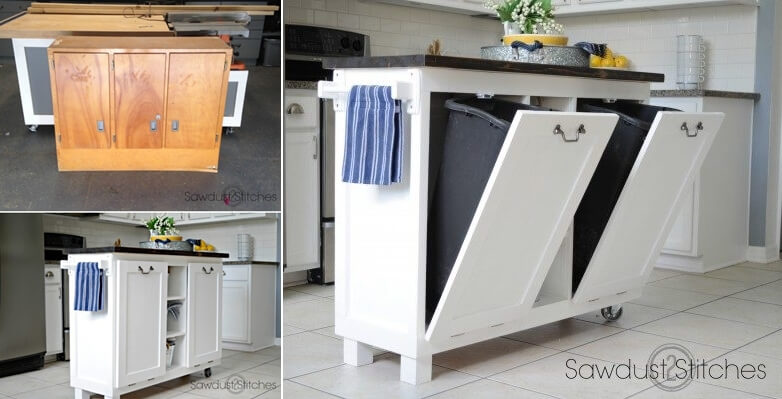 You can build a kitchen island with tilt-out recycle and waste bins.
An Entryway Storage Chest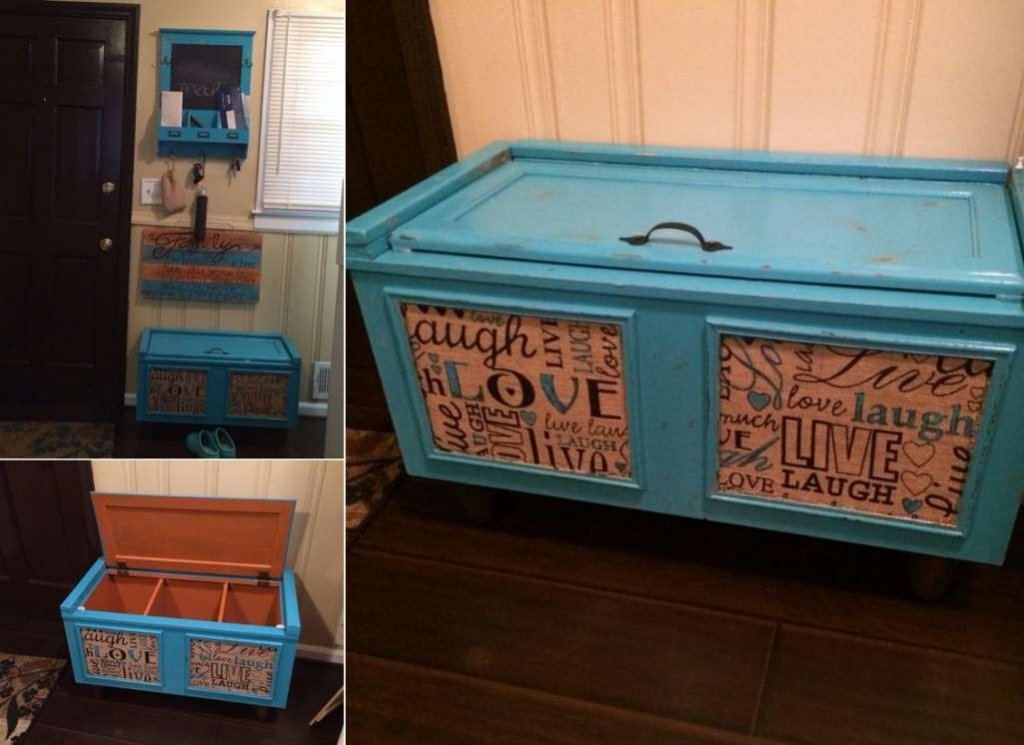 Make your entryway seem to come out of a magazine with a storage chest like this one.
A Shoe Storage Rack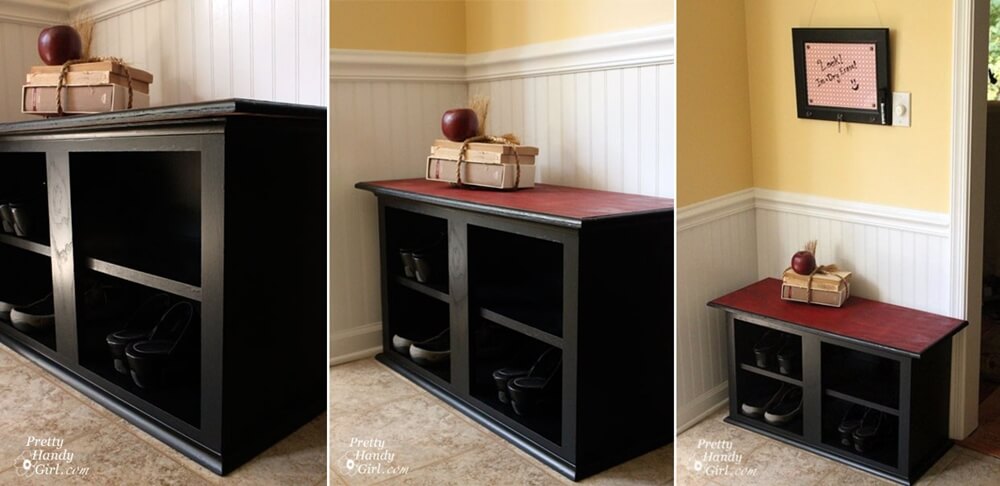 Keep the shoe clutter off the entryway floor with a shoe rack like this one.
A Nightstand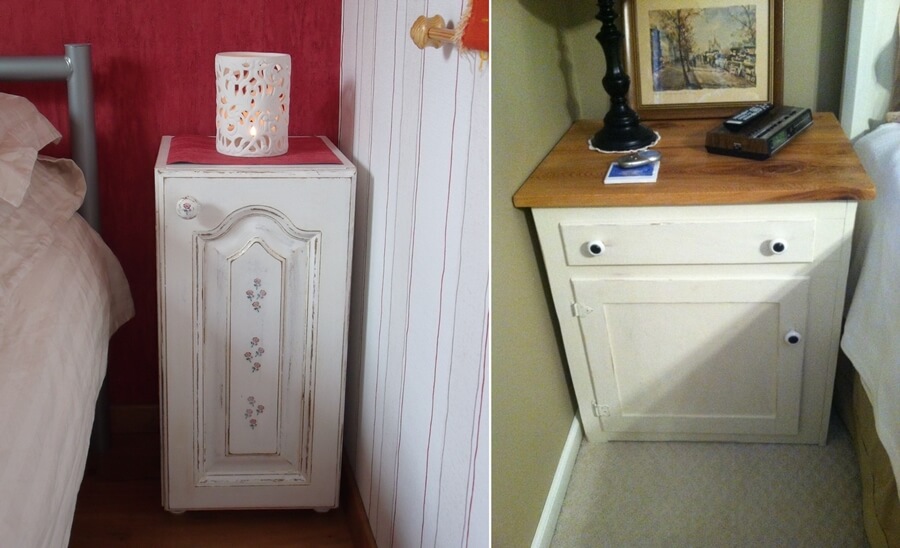 You can transform a cabinet into a nightstand for your bedroom that is in need of more storage.