Your home is your refuge from the outside world, where you can relax and be yourself. But why settle for ordinary when you could have extraordinary? With a little bit of time and effort, you can transform your home into a veritable palace. And there's no better way to do that than working with wood.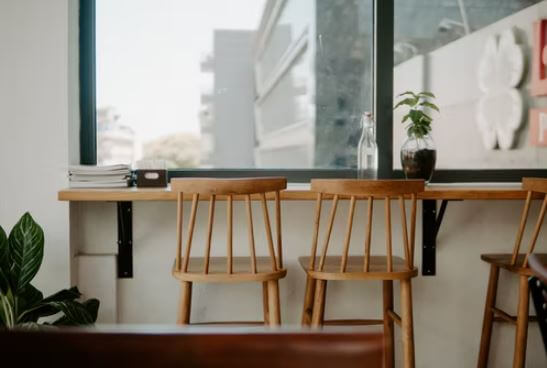 Woodworking is an ancient craft that has been passed down through generations. It's both an art and a science that allows you to create beautiful and functional pieces for your home. Here are six woodworking projects that will make your home more beautiful:
Your coffee table is the centerpiece of your living room, and a custom-made piece can make it stand out. Imagine a beautiful hand-carved table with intricate designs. Or a sleek and modern table made from reclaimed wood. Whatever your style, a coffee table is perfect for you. And with a little bit of work, you can make it yourself. Check out some online tutorials, or head to your local hardware store for supplies if you're unsure where to start. 
Who knows, you can even start selling your final products online. However, you will need to have a domain. The team behind woodworkmag.com recommends selecting a domain name that is easy to remember and includes keywords related to your project. This will improve your visibility and give you a professional-looking website that will instill confidence in potential clients. 
A Set of Hand-Carved Chairs
Your dining room is where you entertain guests and share meals with your family. So why not make it extra special with a set of hand-carved chairs? These beautiful pieces will add a touch of elegance to any meal. And best of all, they're not as difficult to make as you might think. With some basic woodworking skills and a little bit of practice, you can easily create a set of stunning chairs that will make your dining room envy all your friends.
A Wooden Frame for Your Television 
Many people choose to cover their television in a basic, boring way. Some people may even just put the TV on a stand with no decoration. However, there are many ways to make your television look more stylish and modern by doing a woodworking project around it. 
For example, you could create a wooden frame to go around the television. You could also build shelving around it to hold DVDs or textbooks. If you're feeling extra creative, you could even add lights to the frame or shelves to give your home an extra touch of class. 
A jewelry box is a wonderful woodworking project that can add beauty and function to your home. When choosing a design for your box, consider the style of your home and the type of jewelry you would like to store in it. Opt for a simple rectangular box with a hinged lid for a more traditional look. 
Try a cantilevered design or a box with multiple drawers if you're looking for something more modern. Ensure compartments for different types of jewelry, such as necklaces, earrings, bracelets, and rings. 
A Beautiful Set of Stairs
A well-crafted staircase can be the centerpiece of any home, and a DIY woodworking project is a perfect way to add your personal touch. Stairs are generally one of the visitors' first things when they enter your home, so make a good impression. If you're not confident in your ability to build a staircase from scratch, there are plenty of kits and plans available that can help you get started. Even if you're not planning to sell your home anytime soon, a beautiful set of stairs will add value and make your house more enjoyable. And who knows, maybe down the line, you'll decide to sell after all and reap the rewards of your woodworking project.
Picture frames are a great way to add a personal touch to your home. And with a little bit of woodworking knowledge, you can easily make your own custom frames. Picture frames can be made from various materials, including wood, metal, and even glass. However, wood is the most popular choice for picture frames because it is easy to work with and provides a warm, natural look. 
You can find plans for picture frames online or in many woodworking books. The first step is to choose the right wood for your project. For example, if you want a rustic look, you might select rough-sawn lumber. If you prefer a more polished look, you might select hardwood like maple or cherry. 
These are just a few of the many woodworking projects you can do to add beauty and function to your home. With a little bit of imagination and some basic skills, you can easily create stunning pieces that will make your house envy the neighborhood.