The furniture fair in Macedonia is an annual exposition of the present offer of pieces of furniture of the biggest furniture companies, producers, or importers. It is the same every year – what is new, what is modern, but without any attempt for composition, or trend-lurking.
It happened this year too – nothing special to see, except for one stand that really caught my eye – it was not just a product showing – it was a design presentation. Namely, the post-graduate students from the Industrial Design class of the Faculty of Mechanical Engineering have made their own furniture! They've designed it, they've choose the materials, they've found a producers, and they've made to the final step – pieces ready to be sold!
Those were really some outstanding pieces for those who enjoy modern furniture – they were eccentric, but minimalist in a same time, radiating simplicity. The contrast of the whiteness of the cabinets and the sharpness of the metal fruit-plates was like a story of Snow White – it breeds with royalty, and nobleness.
In tune with these cabinets, the young designers recommend also these Lettery decorations, for which only your imagination can name their use. They could be clocks, hangers, lights, etc…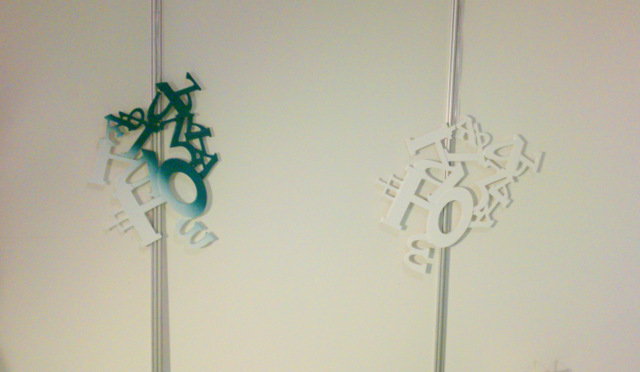 Lettery decorations
And what about this? These young designers have made a tutorial for the bravest: how to use and brad few spaghetti-looking looong long pillows and make several comfortable chars. And next time, you can always make it different!!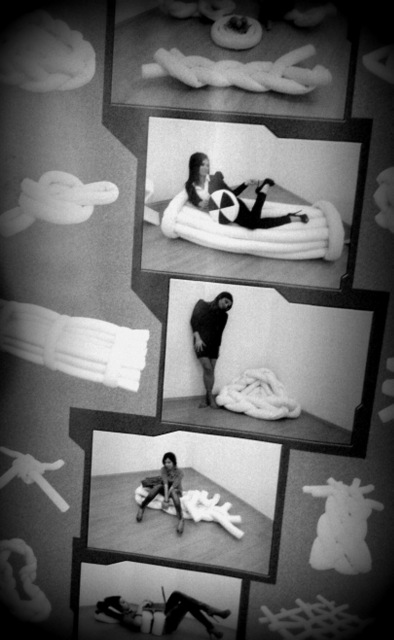 Braded chair