Although  we all feel bummed that the season of the sun is over, and the swimsuits are packed in the attic along with the sweet memories  from the hot summer, we still have a reason to cheer up  because  fall isn't that bad like it looks like.Yeah, that's right, the upcoming season is brining super cool holidays such as Thanksgiving and Halloween and you better feel psyched, because we have prepared a super fun article dedicated to the  fall decorations. We've gathered some cool to help you decorate your house in order to create a  super cozy and inviting Fall decorated house. Check out the ideas!
1.Welcoming Fall Hallways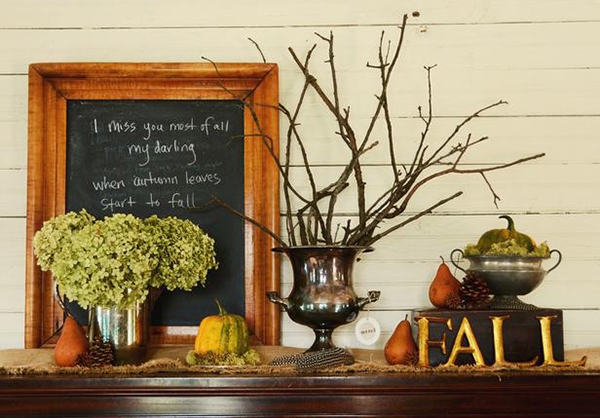 Image Source:HomeDesignLover
Naturally, the fall is known by the warm colros that nautre create and a bit of a sentimental and nostalgic feeling along with it. Therefore it will be appropriate to use as decoration in warm colors in the hallway with a cute sentimental message on the board.
2.Blue pumpkins as a centerpiece on the coffee table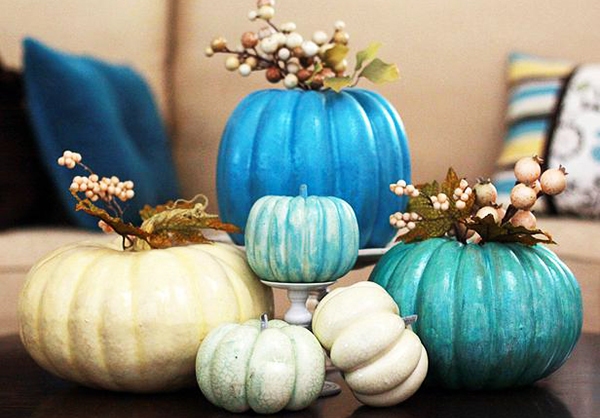 Image Source:HomeDesignLover
Well,  you don't meet too many blue  pumpkins, fortunately. Anyway, if you feel bored with the random color of the pumpkin or you want to do something different, here is an idea: paint them blue.
3.Dressed up Pumkins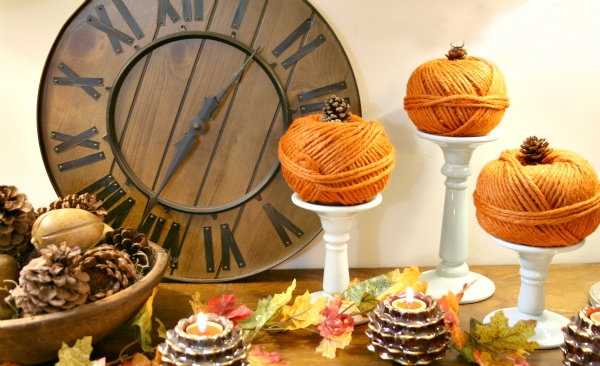 Image Source: HomeDesignLover
Pumpkin dressed up in yarn wool is a great idea to create a cozy and creative decorations for the home. Use additional fall decorations like pine and leaves to boost up the fall outlook.
4.Front door- fall decoration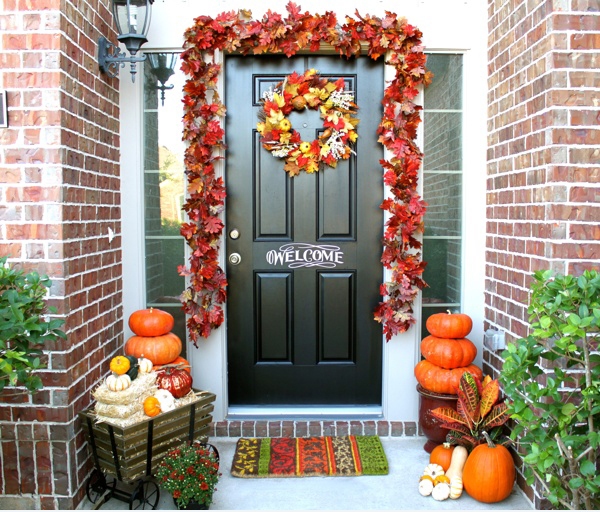 Image Source:HomeDesignLover
There is something about well-decorated front doors that make you feel warm in your stomach and hungry for turkey.
5. Pumpkins in patterns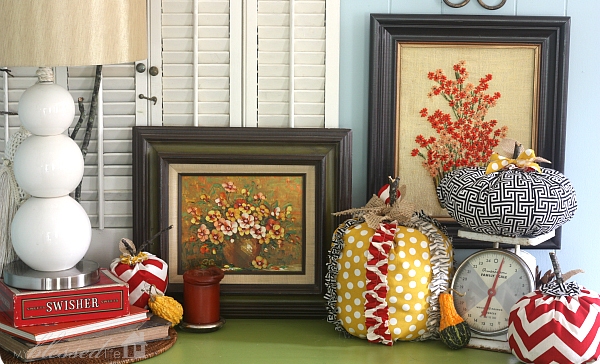 Image Source:HomeDesignLover
These all dressed up fancy pumpkins certainly are charmers. Try something off limits and dressed up the pumpkins in cool and fancy patterns.
6.Thanksgiving setup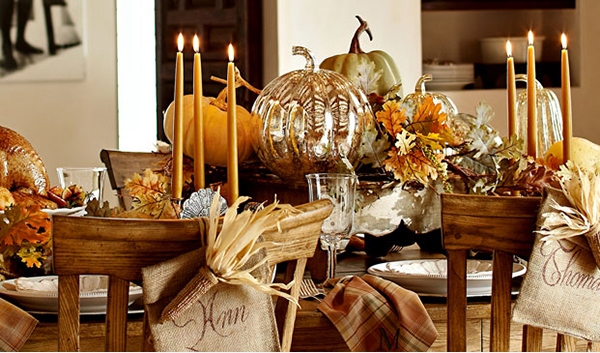 Image Source:HomeDesignLover
Well isn't this just overwhelimg?–  The decorating for fall and for thanksgiving  should remind you of family gatherings and nice time, so you better set up the table right.
7.Autmun porch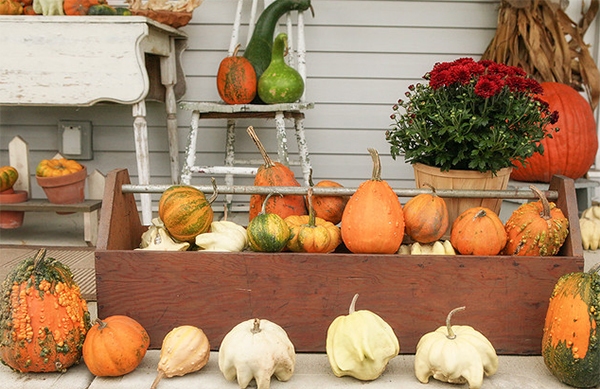 Image Source:HomeDesignLover
Porch filled with all kinds of pumpkins is really vintage and great idea to create a cozy and inviting fall decoration.
So, we hope that you are all ready seeking for pumpkins to decorate your house, if you do share your decorations with us and
Happy Fall Everyone!