Every decent and urban home ought to have a part of it which will radiate with dose of culture and will provide the room with cultural effect, beside that  if you are book enthusiast book wall should be the essential element in your home.If you love to dive in the world in the literature and  you appreciate a good book , then while decorating your home books have to have decent and important part in your home.Beside the part that book wall in the home radiates with intellectual and positive energy , esthetically book wall design looks urban and creative. Therefore , in case you have an  negative space in your room and in the same time you are wondering what to do with all the old books that you posses , you can solve that problem.
Check some of the following ideas for book wall design.
1.Contemporary bedroom book wall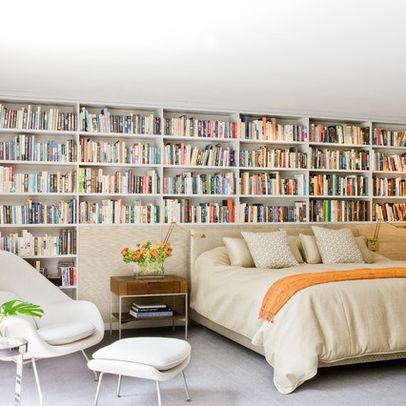 Your bedroom is the main source for receiving the necessary amount of good vibrations and positive energy and the best energy filtration is book wall behind your bed.This is cool idea not only from the esthetic aspect but also for radiating the energy on the right way.
You can see this idea and more on the official site Houzz
2.Book Wall behin your Tv Zig-Zag Combination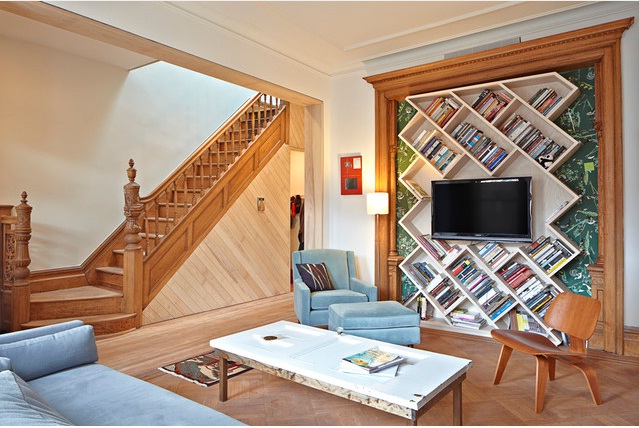 Perfect mix of a contemporary and the basic in a cool asymmetric form might look good in your living room, and the fact that the two source of different medium such as Tv and books are mixed and set in one wall can look very intrigant and cool.
You can see this idea and more on the official site Houzz
3.Eclectic Kitchen-Book Wall in your Kitchen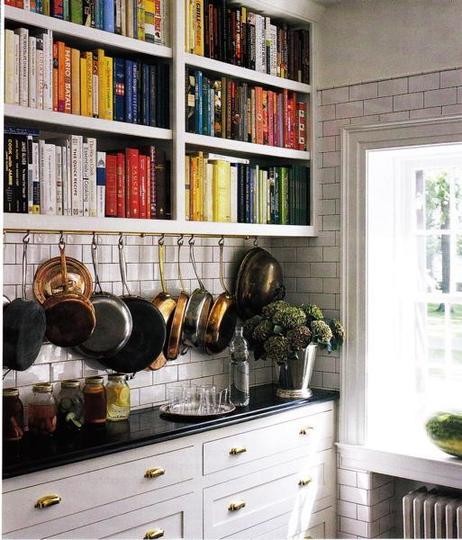 Who says that the walls in your kitchen ought to have only shelf with food ingredients and other kitchen supplies? You can try a different and more spicy and eclectic way of decorating your kitchen by putting a bunch of books in the shelf , you can put cooking books and in that way the recipes will be by your hand.
You can see this idea and more on the official site ApartmentTherapy
4.Childrens Room -Book Wall Library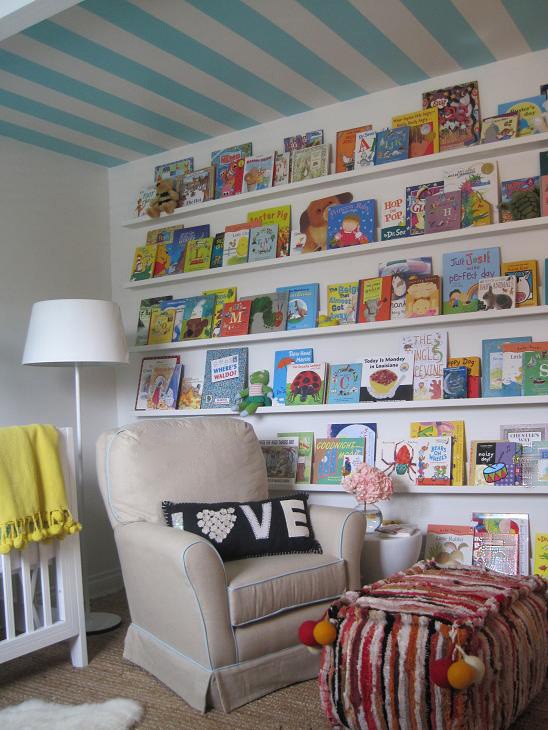 Create a perfect ambient for your child , to grow in a room where the books are the first thing it see and where they are easy to reach.
You can see this idea and more on the official site Ohdeedoh
5.Color coded book wall in your living room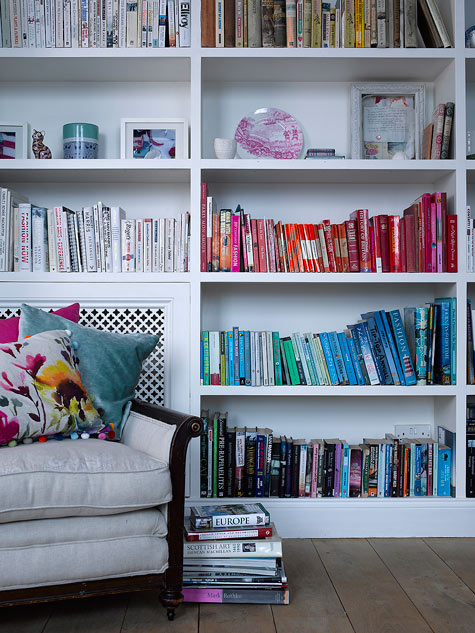 This is interesting order of your books and it can give a real eclectic and contemporary look to your living room.
You can see this idea and more on the official site DesignSponge
6.Book Pyramid wall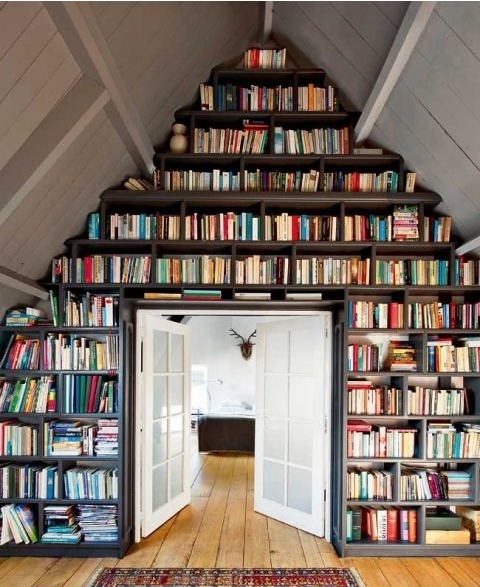 You can see this idea and more on the official site DesignSponge
7.Book wall  between two rooms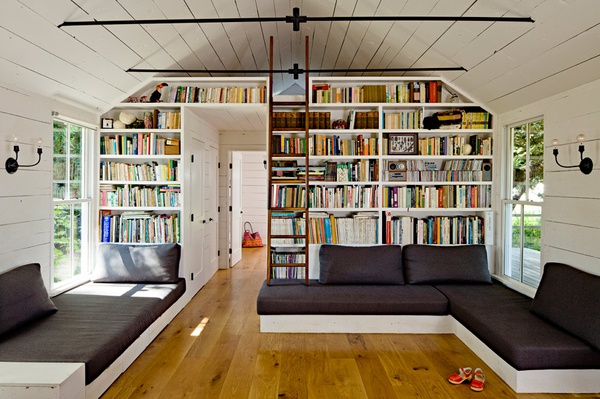 You can see this idea and more on the official site HighFashionHome