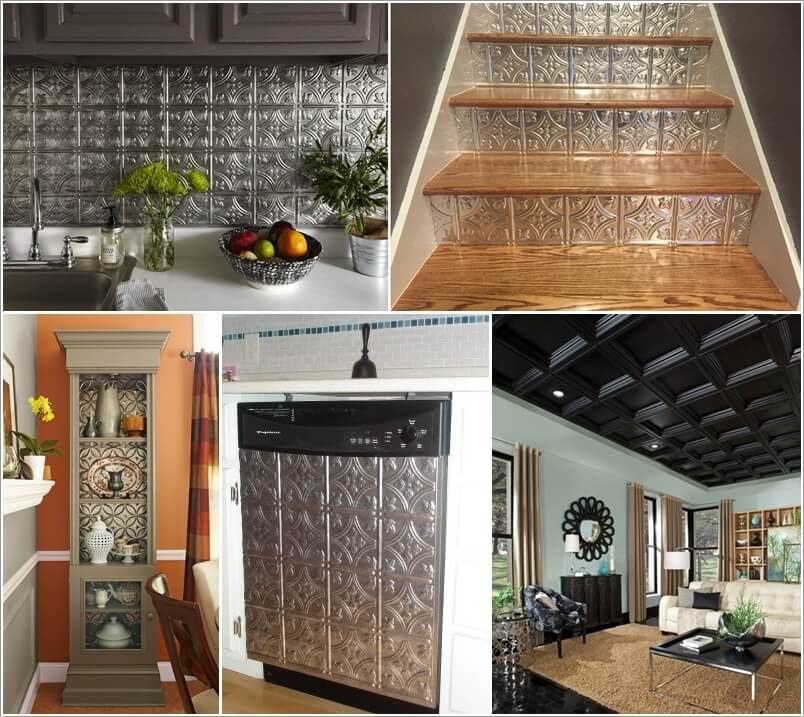 You might have seen many kinds of tiles, but did you know tiles of plastic are great too? And one great thing about them is that they don't look like plastic at all. With their vibrant colors and amazing textures, you are surely going to just love them in your home. A super cool collection of such sheets is available at Cut My Plastic too. There are a lot of different ways to decorate with plastic tiles and their use is not just limited to the walls or a ceiling. Along with their use for walls, you can decorate in other exciting and interesting ways as well. To know how, take a look here:
1. Plastic Tiles That Mimic Tin Tiles are Great for a Kitchen Backsplash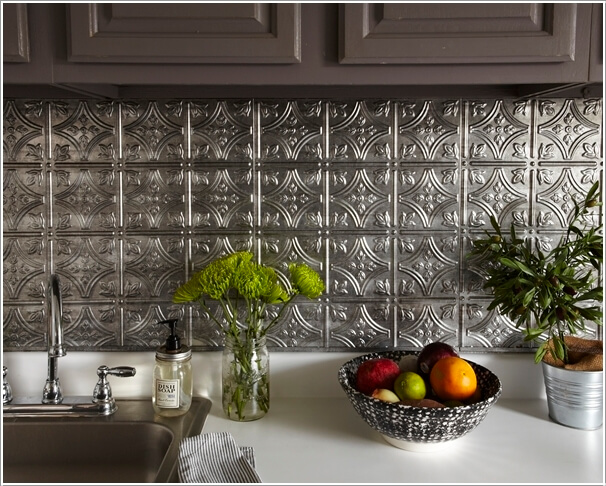 This first photo we have found for you is of the conventional use of tiles. As you can see this kitchen has been given an amazing facelift through plastic tiles that look like tin tiles.
2. Give a Makeover to Cabinet Doors of Your Furniture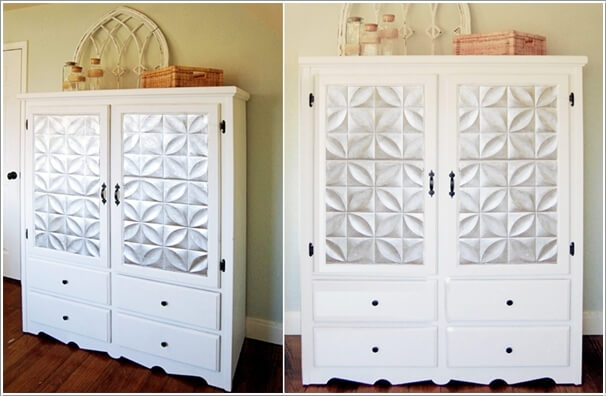 Old furniture can sometimes become an eyesore, but mostly its wood quality is good so instead of being tossed away it can be given a makeover like this one.
3. Update a Bookcase with Plastic Tiles on The Back Panel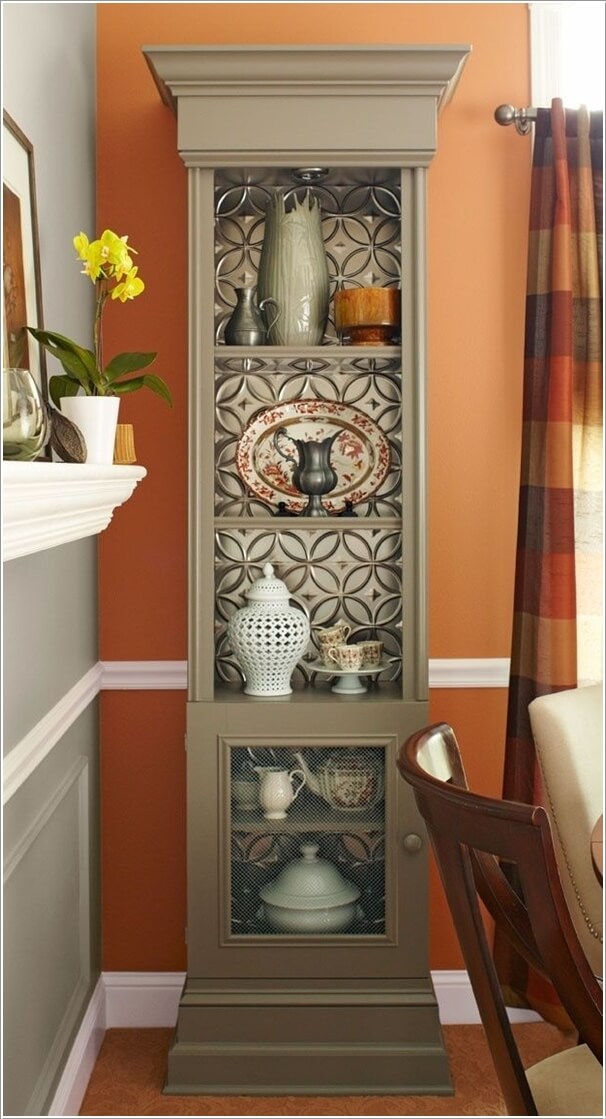 If you find your plain bookcase to be too boring then give it a fresh coat of paint and beautify further with plastic tiles.
4. Transform The Door of Your Dishwasher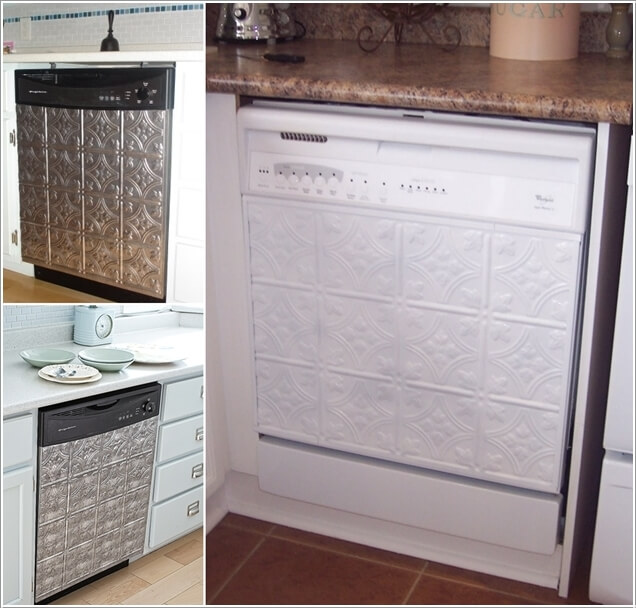 Do something unique in your kitchen and one idea could be covering the dishwasher door in plastic tiles.
5. Adorn The Side of an Old Filing Cabinet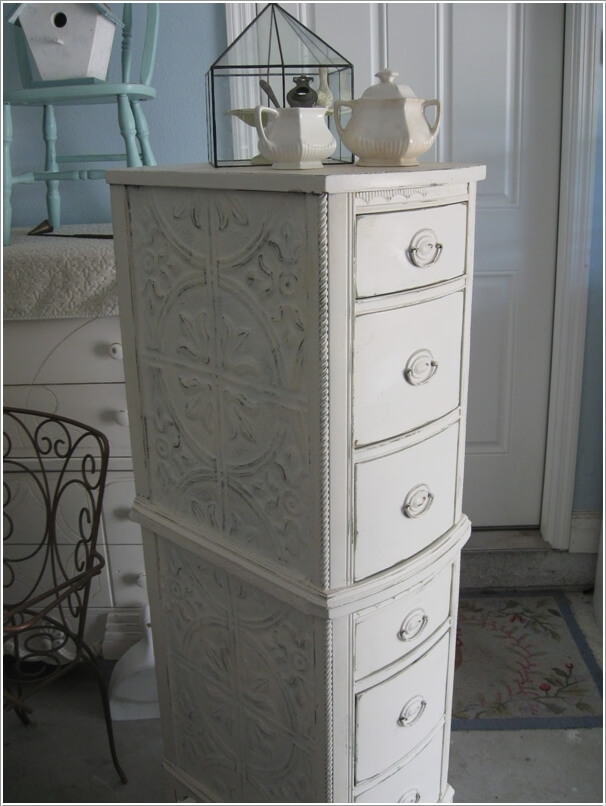 If you have an old filing cabinet in your home office or craft studio then give it a facelift with plastic tiles at its sides.
6. Give Any Old Door in Your Home a Whole New Look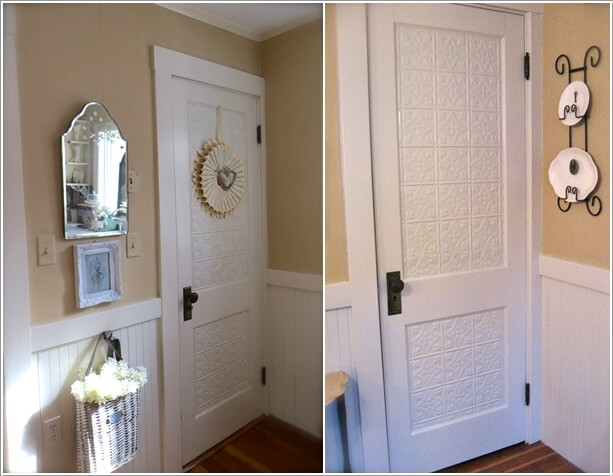 Just like furniture you can transform old and tired doors in your home too. And the stunning result is in front of you.
7. A Single Plastic Tile Can Become a Vintage Wall Clock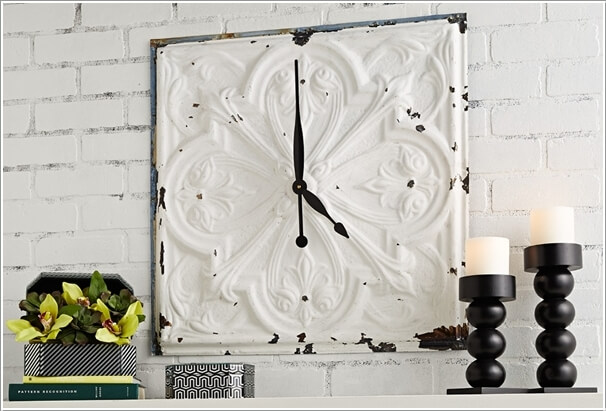 Have you found a single tile lying somewhere in your garage or storeroom? If yes then turn it into a vintage clock.
8. Make a Brand New Headboard for Your Bed in Just a Few Bucks with Plastic Tiles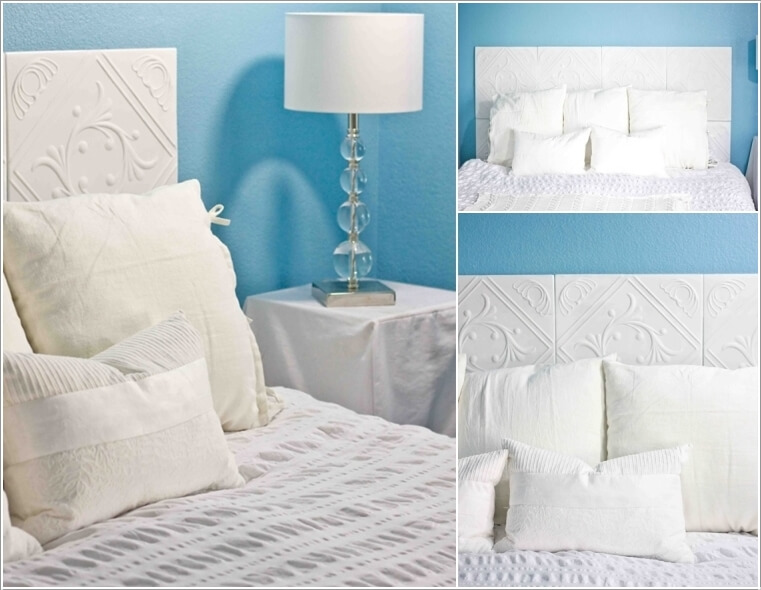 If you want to make some tweaks in your bedroom then create a headboard out of plastic tiles.
9. Make The Roof of Your Garden Cupola with Plastic Tiles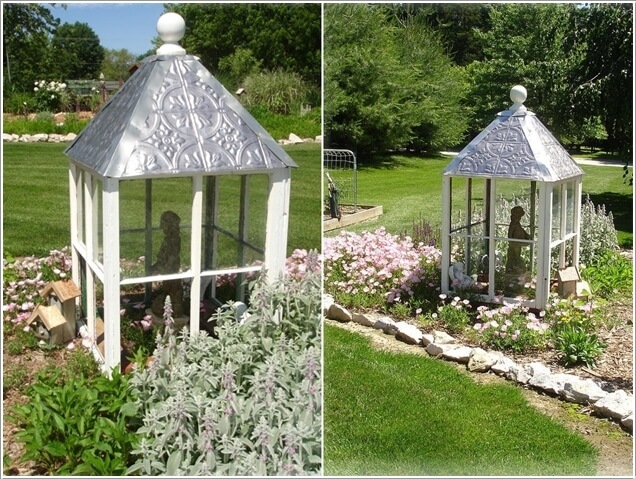 If you are building a garden cupola then make its top part with faux tin tiles.
10. Decorate Your Stair Risers with Faux Tin Tiles Made up of Plastic
Make your staircase interesting with plastic tiles that compliment the treads too.
11. Give a Whole New Look to Your Ceiling in Any Color You Want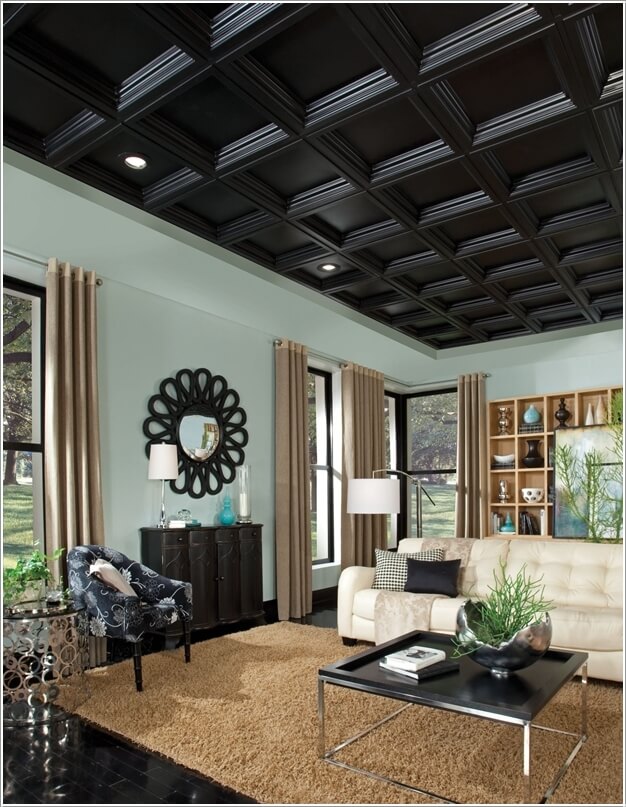 If you want a colored and textured ceiling for any room in your home then plastic tiles are the ones you should definitely go for.