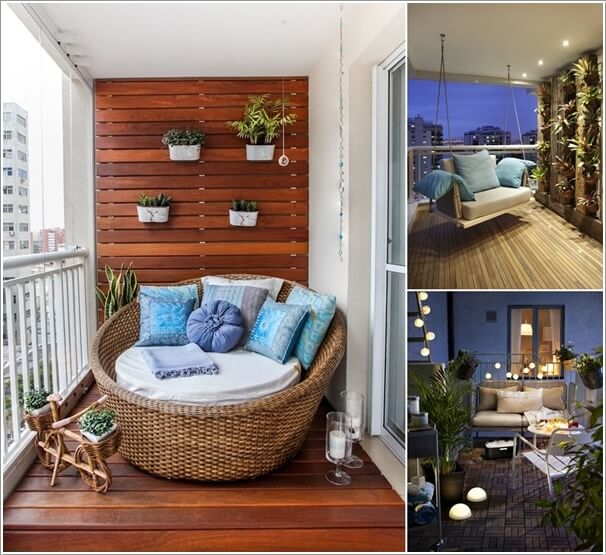 If your nesting place is a condo then the size of the outdoor space available to you must be small and you might not have given attention to its design and styling as you think a small space can't be functional or stylish. But after viewing the ideas we have collected for designing a condo patio you will surely want to design your patio as well in the best way possible. So, take a look at the design suggestions we have found for you:
This condo patio is given a garden like feel with the use of lots of plants along with a pair of cozy chairs allowing the dwellers of this condo to spend some time around plants and enjoy the outdoor views too from the height.
If you're wondering what prices condos downtown San Diego then you should get in touch with SanDiegodowntown team.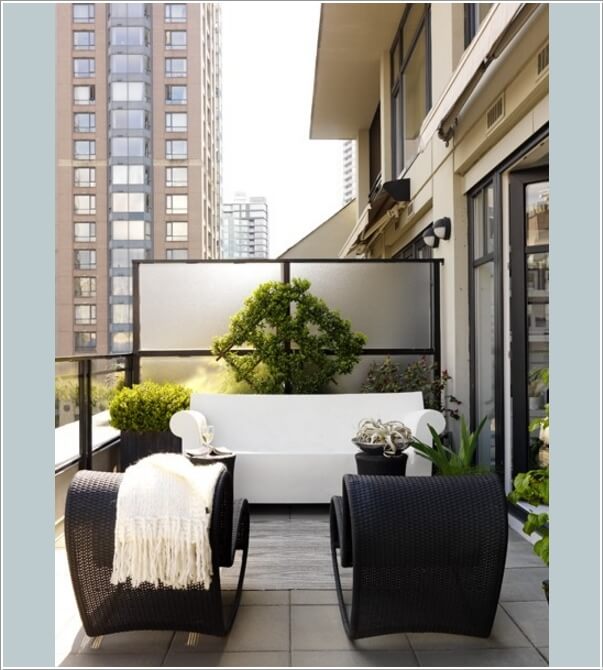 There's nothing quite like a gas fire pit to bring a cozy atmosphere to an outdoor space. This is the Modeno Aurora Fire Pit from Elementi – Fire Pits, it's a top seller from outdoor retailer Fire Pit Surplus.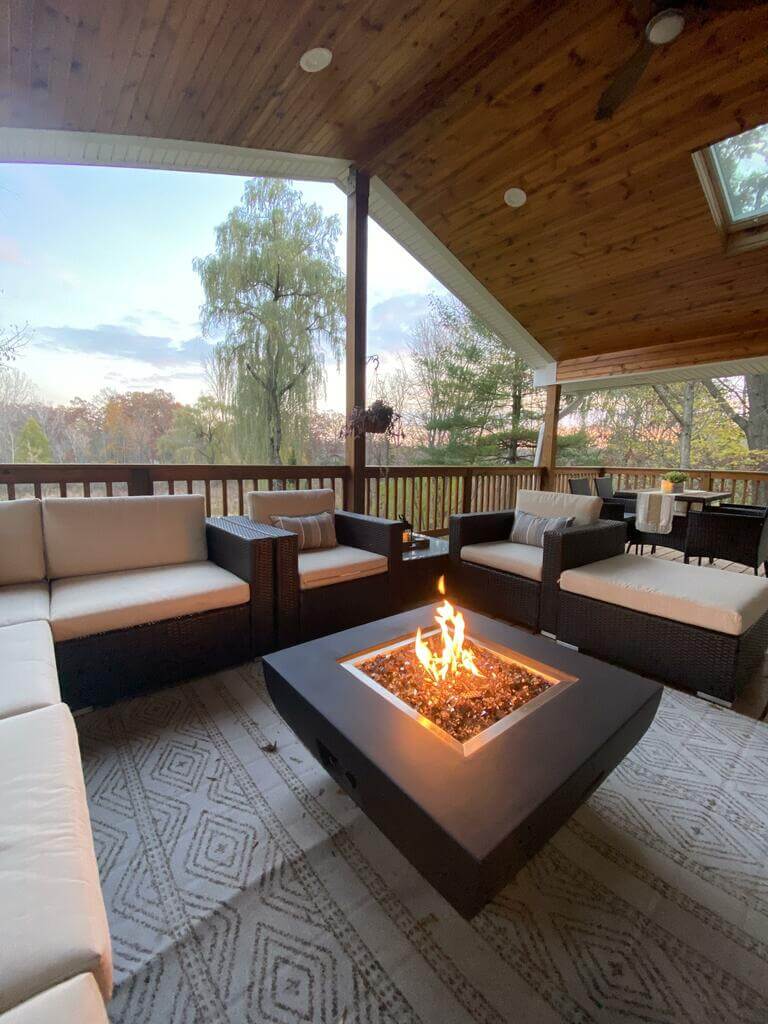 Image via: Fire Pit Surplus 
This patio is a perfect showcase of modern design details. The whole space in designed in black and white complemented with artistic topiaries.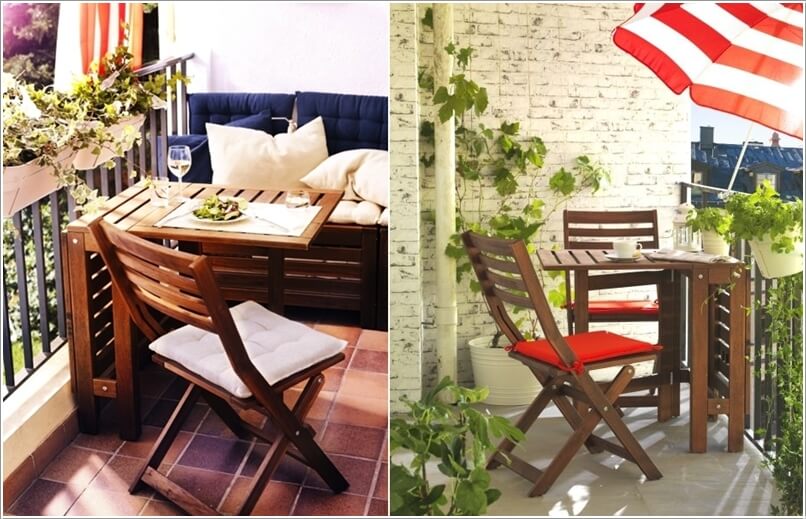 When it comes to the best use of a space in small size, collapsible furniture is a great option to go for.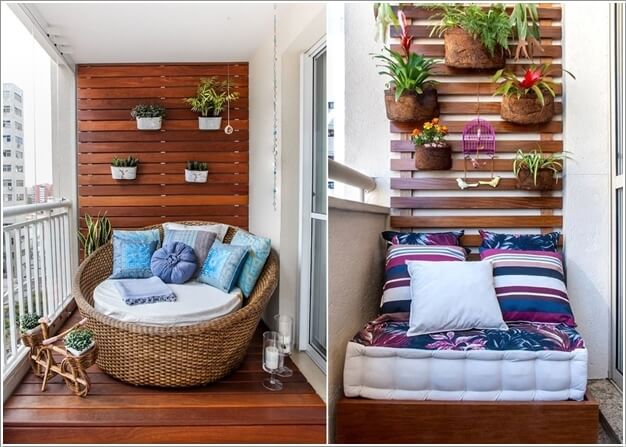 You can also go for covering a wall with wood panels and then add one large seat so that it becomes a cozy nook where you can sit and relax in your free time.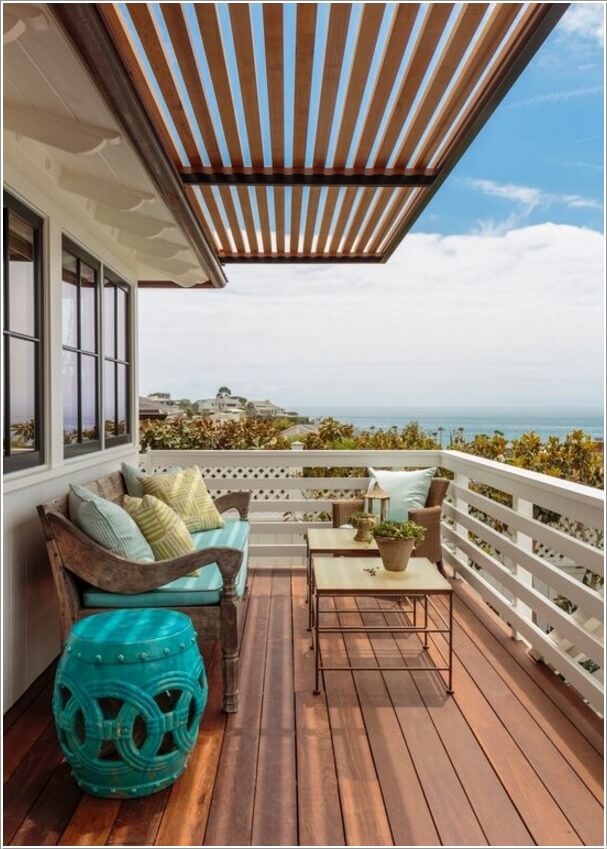 You can also give your condo patio a unique look by investing in some creative one of a kind furniture pieces. In this way one part of your home can have an altogether different feel so that you can enjoy your patio even more.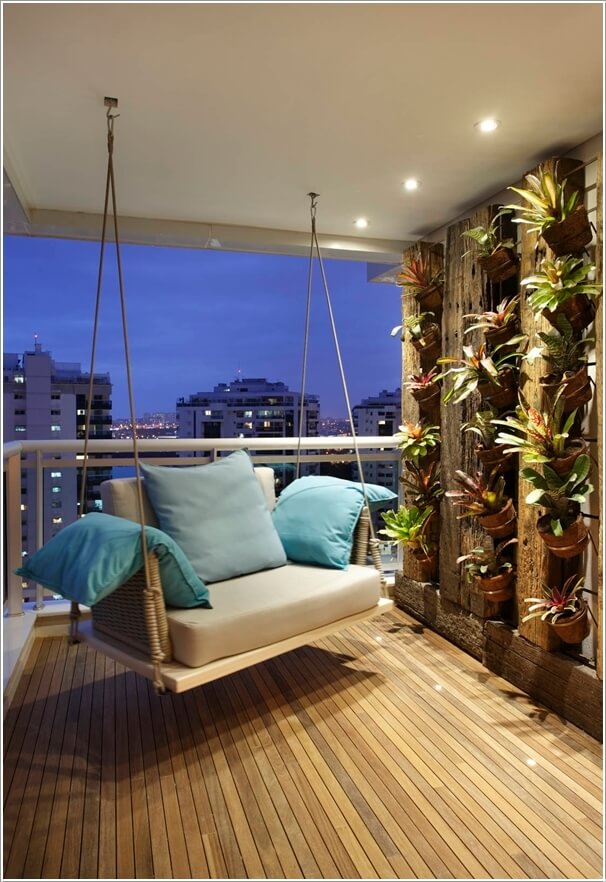 While a condo patio is a great space for setting up a vertical garden like this one if you combine it with some cool seating option like this swing then this is what we call a perfect retreat.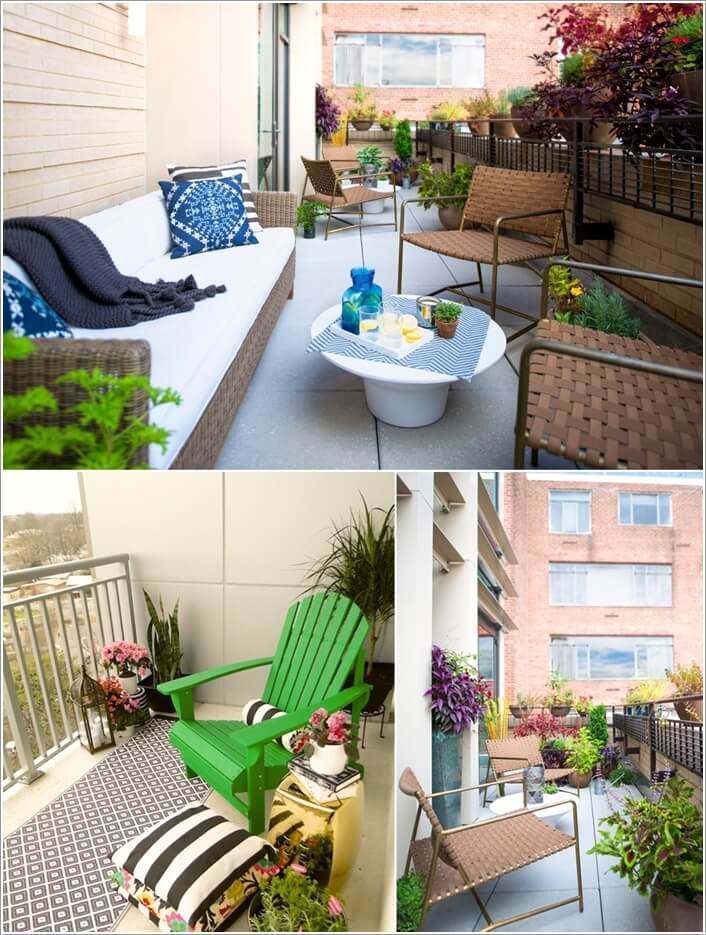 When in doubt, add color. This phrase is true for decorating a space as well if you use the right amount and choose the right kind of colors just like these condo patios.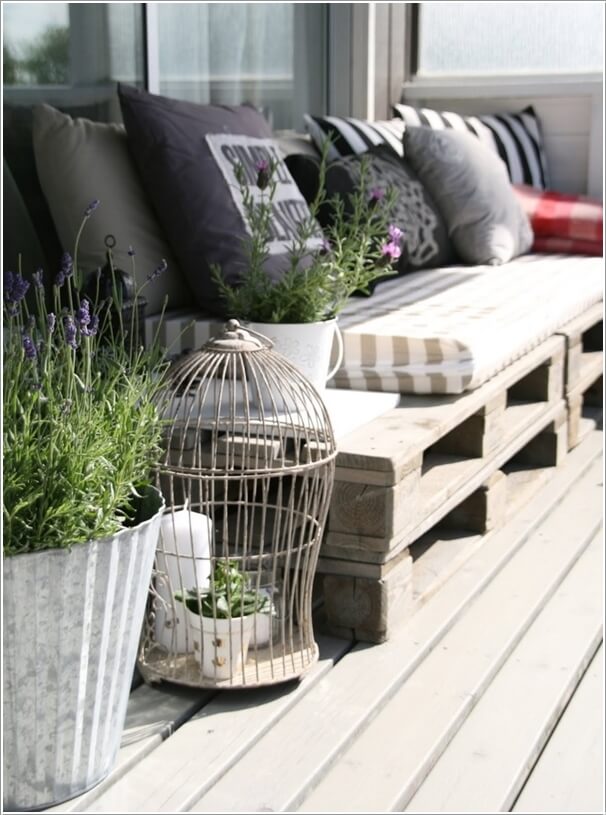 You can decorate your patio with some reclaimed stuff projects too like this beautiful pallet sofa accented with a birdcage with planters and a candle inside.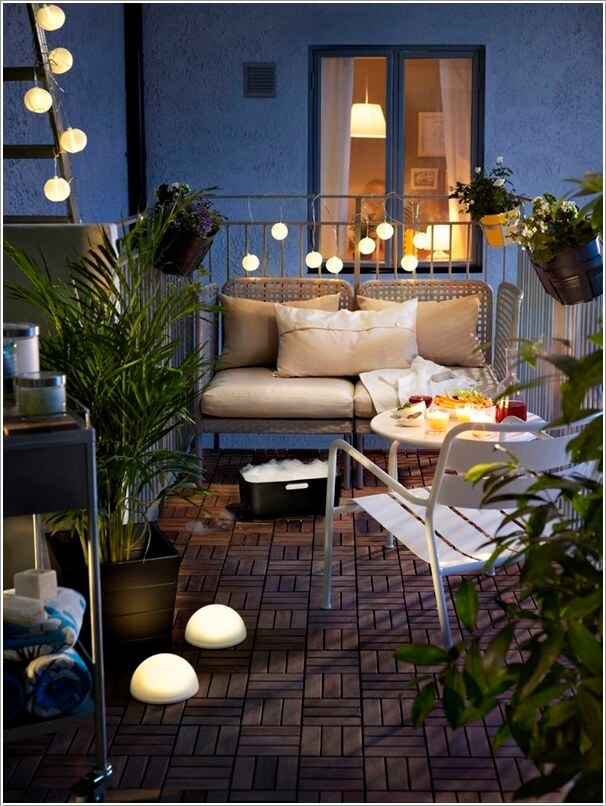 You can bring instant charm to your condo patio with a string of lights that will look just like a fairy tale at night.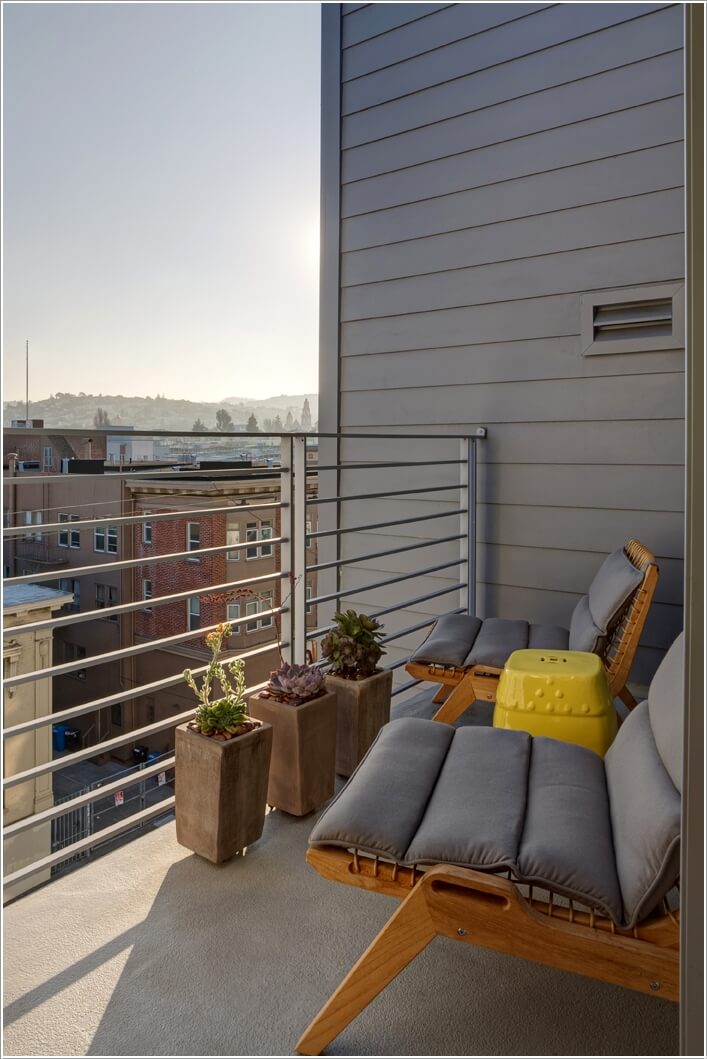 A simple design with minimalist furniture can work well too like this beautiful space.