Just like the planning of Easter dinner and lunch is important, it is equally necessary to bring out the true spirit and adorn your tables with some beautiful centrepieces. This will increase the joy of your meal by many folds. So here you go for some ideas regarding decorating your tables…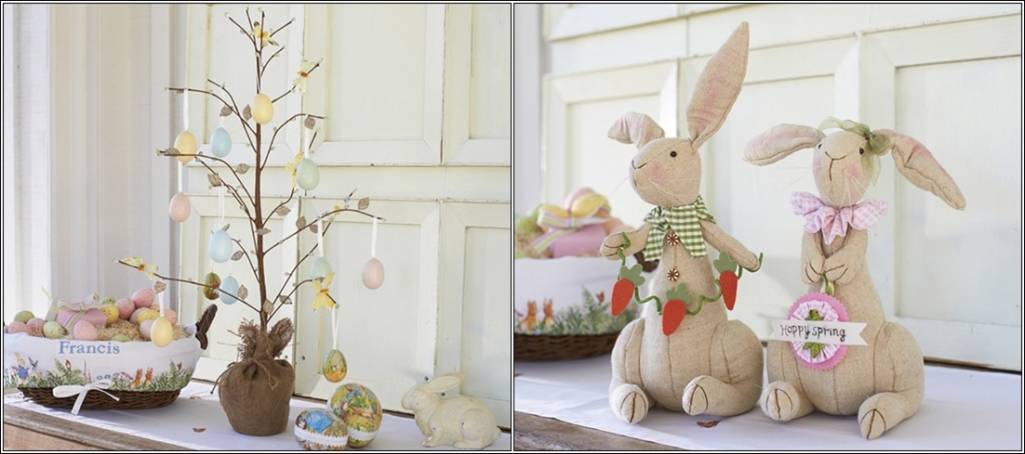 Via: potterybarnkids
1. Pottery Barn Kids
The first picture shows a tree that is having butterflies and eggs hanging from it. You can have this centrepiece for $46.99. These bunnies in the second photo are intricately crafted with hand and will be a cutest ever table centrepiece. You can have this for $22.99.

Via: bhg
2. bhg
The first picture shows a centrepiece that is made with filling eggs in the base of large glass vase. Then it is added beautiful pink shaded flowers. The second one is the easiest table décor idea that is a garland of eggs placed over the table in a meandering manner.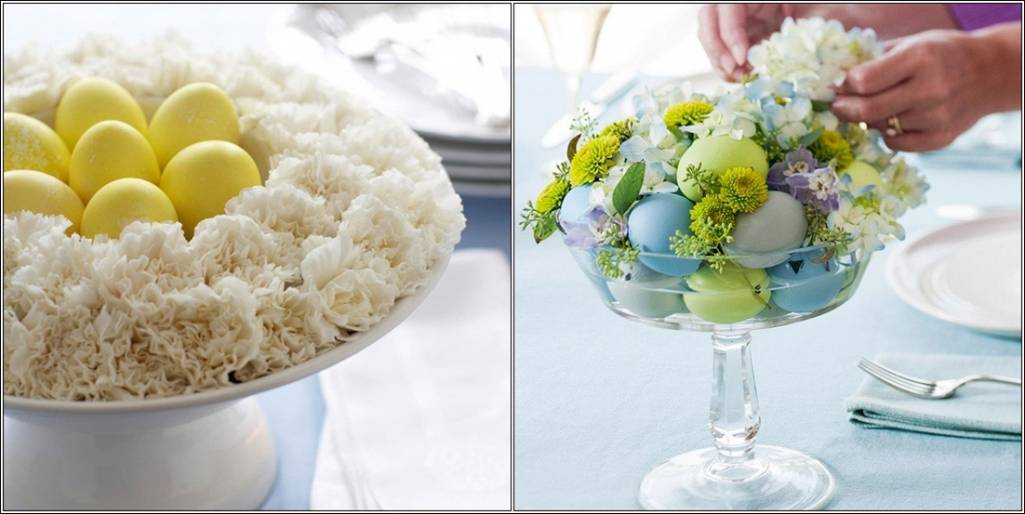 Via: bhg
3. Bhg
The first picture gives an impression of an egg. It is made with yellow eggs placed in the middle surrounded with white flowers. The second centrepiece is made with the combination of flowers and eggs put together.


Via: karaspartyideas
4. Kara Party Ideas
The first picture shows different centrepieces put together and you can also follow this by using more than one centrepieces. The second picture shows cute baskets that will enhance your table scape for sure.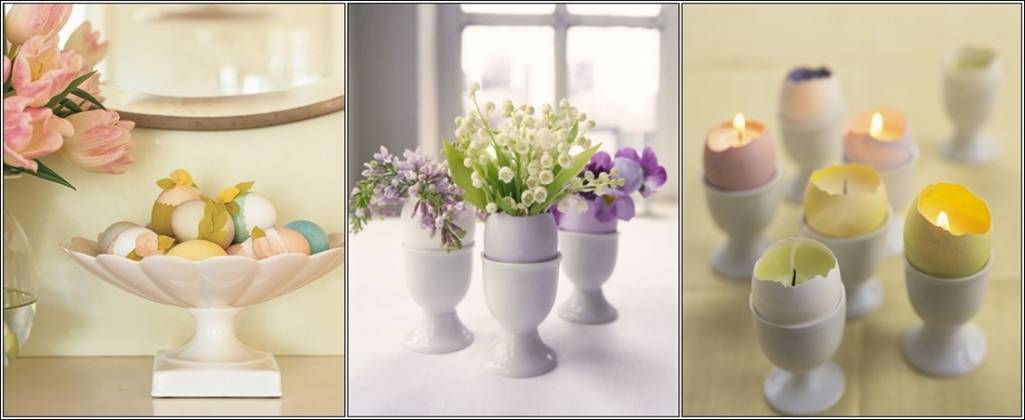 Via: marthastewart
5. Martha Stewart
The first picture shows eggs wrapped in flower and petals ribbon. The second one shows lilac eggs shells that are filled with small flower arrangements and are placed in egg cups. The third picture shows egg shells that are filled with candle wax and wicks to serve as table décor items.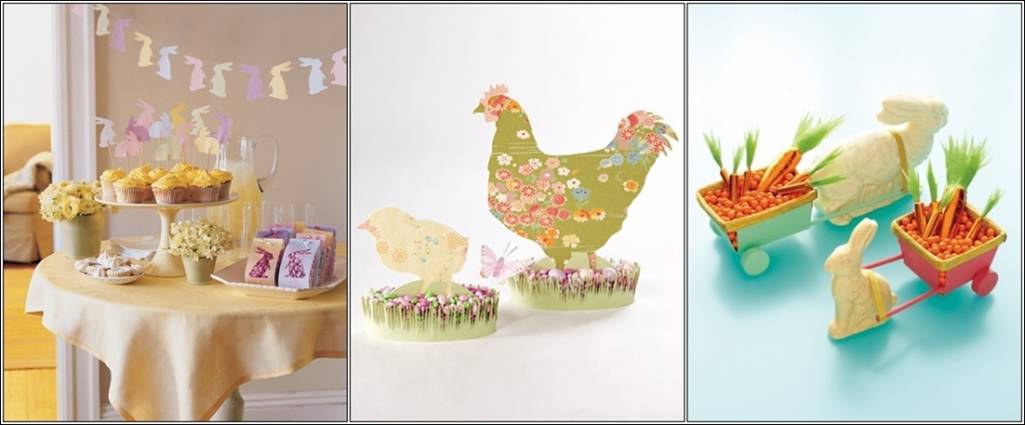 Via: marthastewart
6. Martha Stewart
You can also use cup cakes as a centrepiece like the first picture. The second photo shows floral silhouettes of a hen and a chick that are perched over a grass and egg setting. The third photo shows bunny carrot carriages.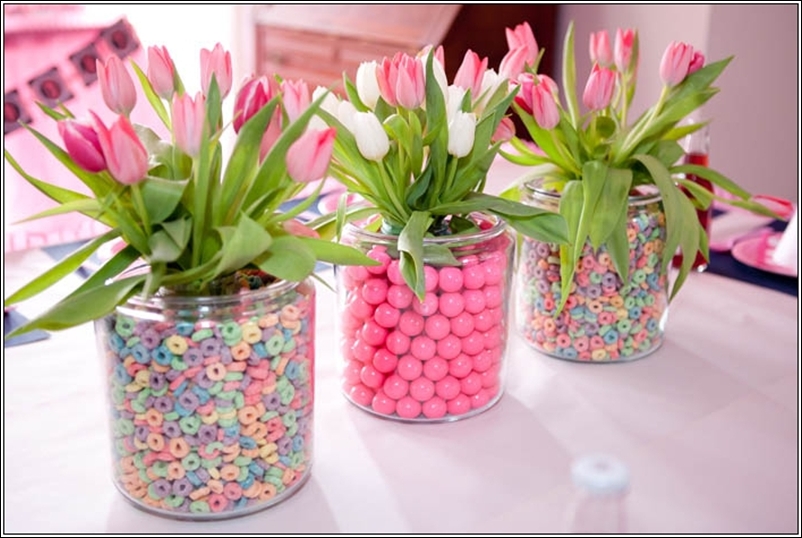 Via: holidayhelpings
7. Holiday Helpings
You can also make you centre piece like this one by filling candy balls or coloured cereal in glass vases combined with tulips.