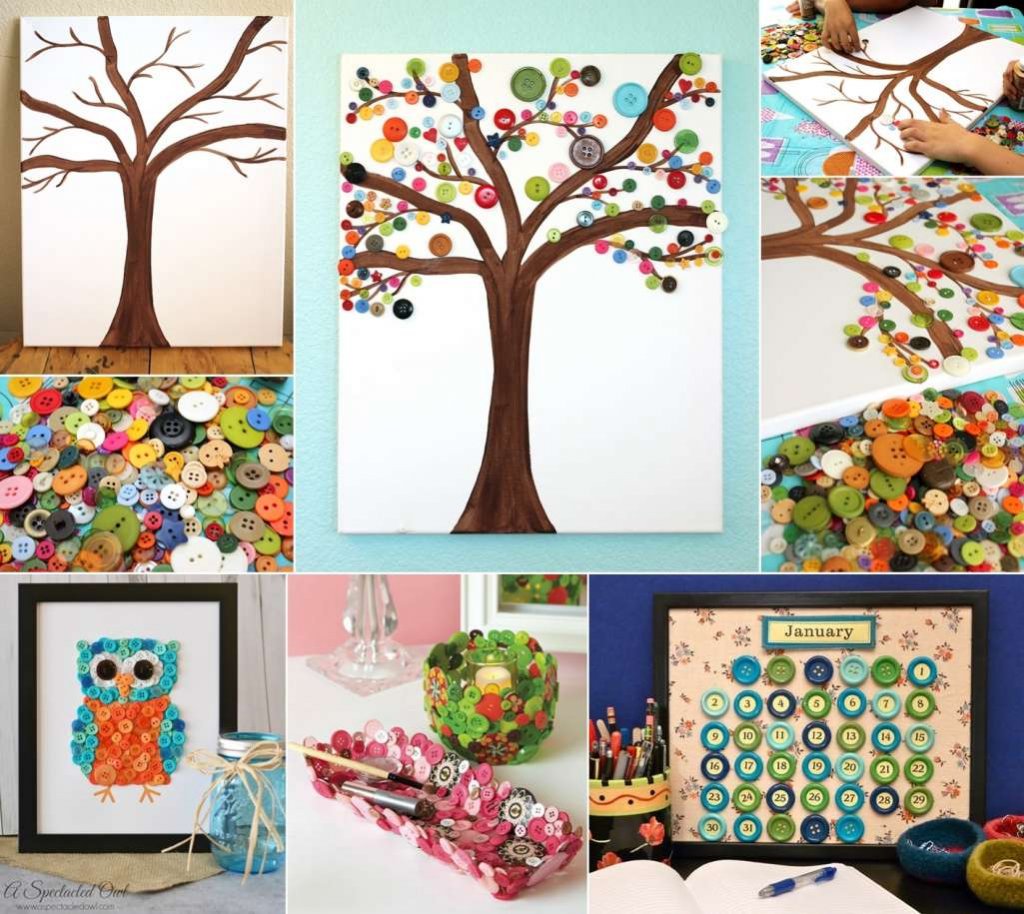 Are you a button hoarder? Or do you have a stash of leftover buttons? In both cases, you can bring them to use. Make some fun decor projects with them. Involve your kids too. Here are some creative ideas.
A Button Tree
Paint a tree on a canvas with brown paint. Glue buttons to fill the branches.
A Button Flower Bouquet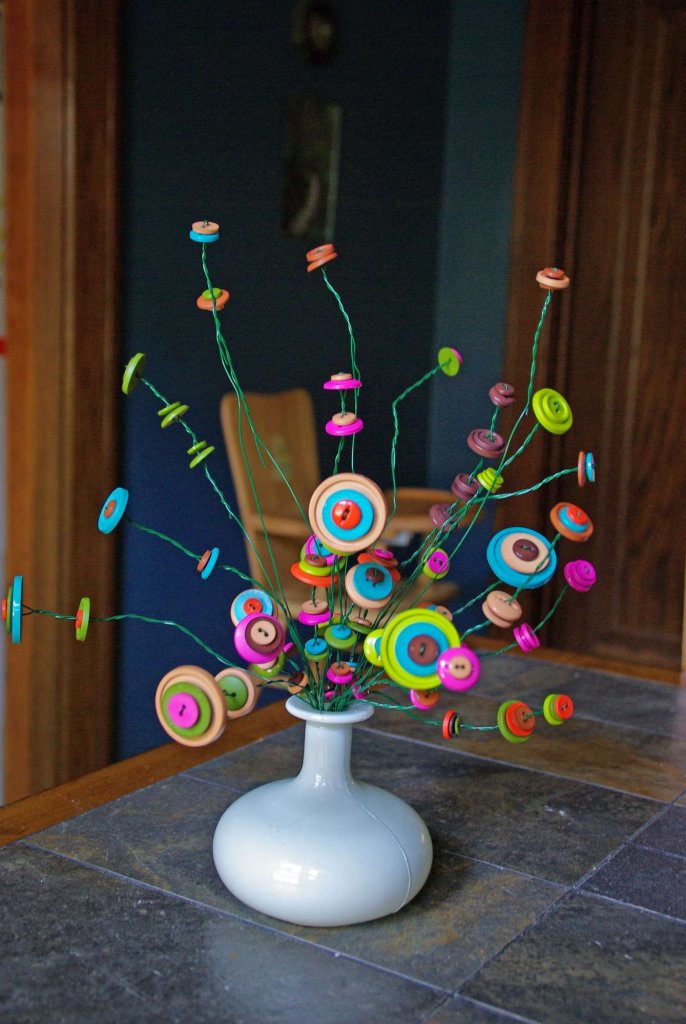 Use buttons in different sizes and craft wire to make flower buds. Make as many as you like. Fill them in a vase.
Button Bowls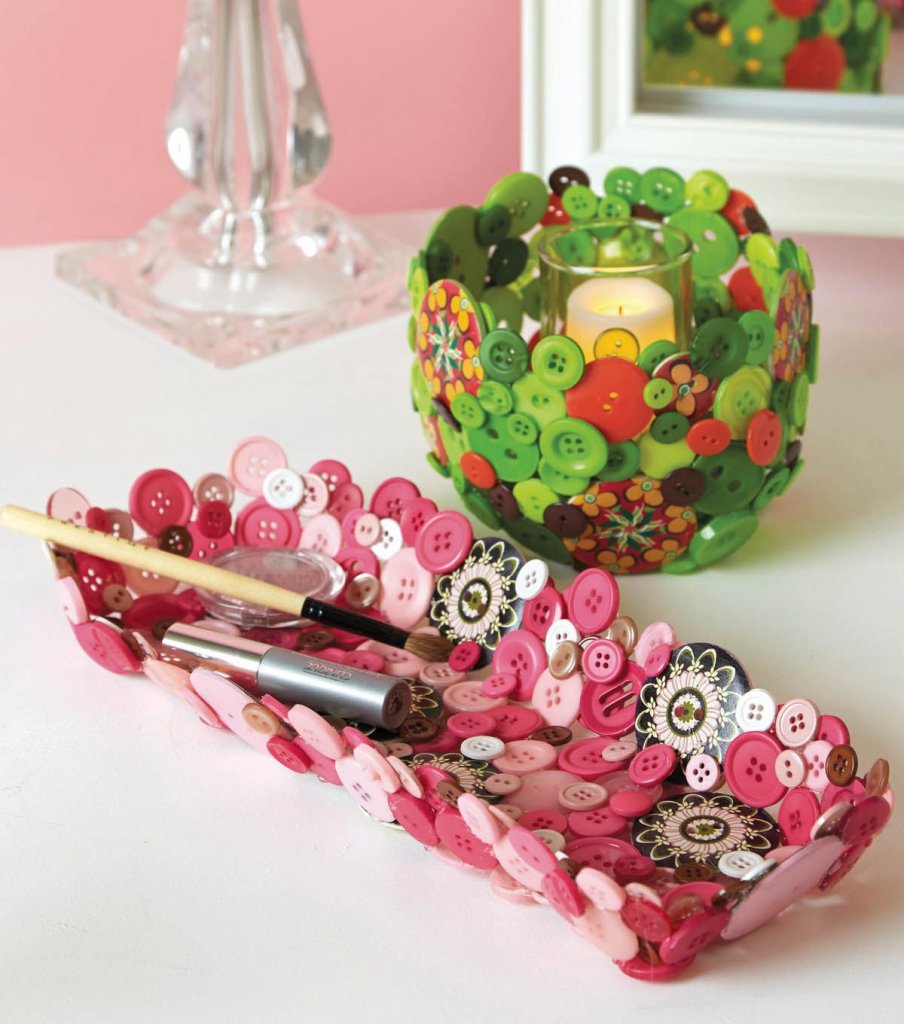 Use a glue and buttons to make these bowls. You can use these bowls to store small objects such as jewelry.
A Button Lampshade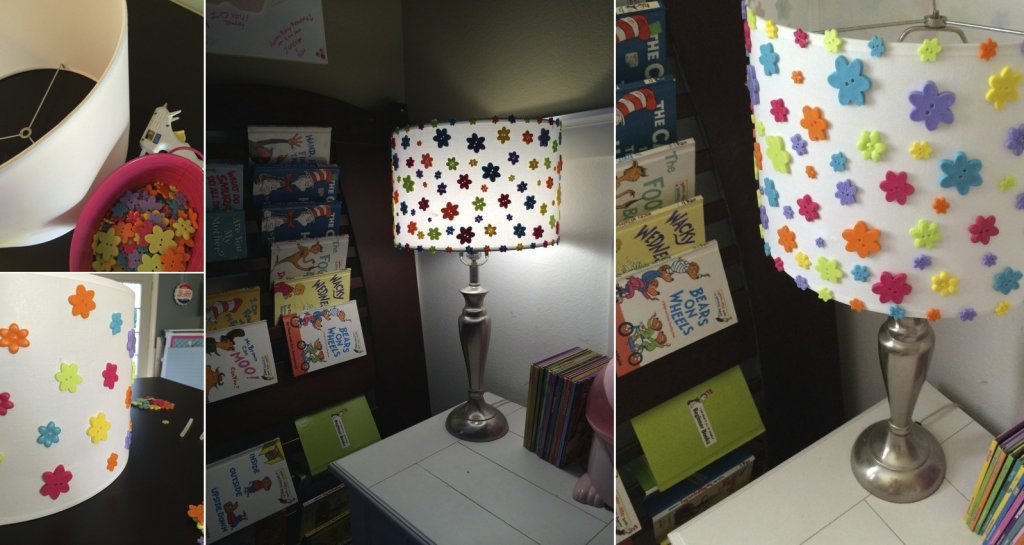 Embellish a lampshade with buttons. You can have fun with different shapes and colors.
An Owl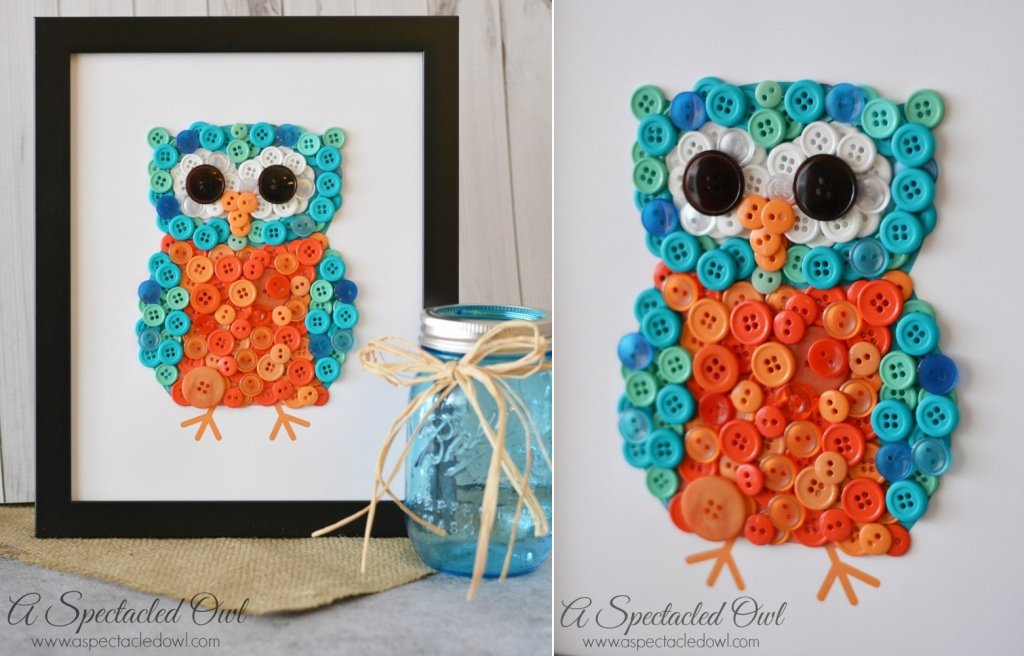 To make this you will need buttons in ombre shades of two colors. Here teal and orange are used. You will also need white buttons and black buttons for the owl's eyes.
A Button Frame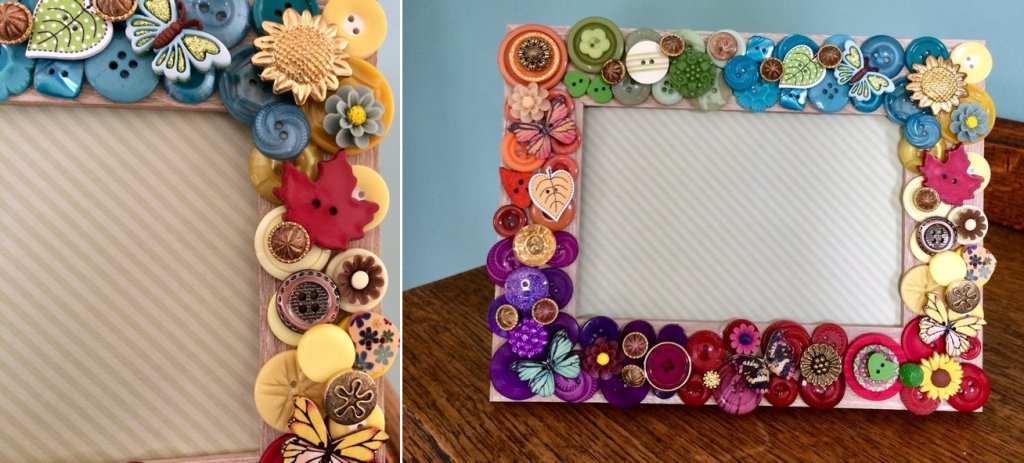 You can use assorted buttons to decorate dollar tree picture frames. You can decorate mirrors too this way.
A Button Heart Pillow
Draw your pattern on a plain pillow case. Use washable strong white glue to stick buttons. Enjoy the view!
Button Snowmen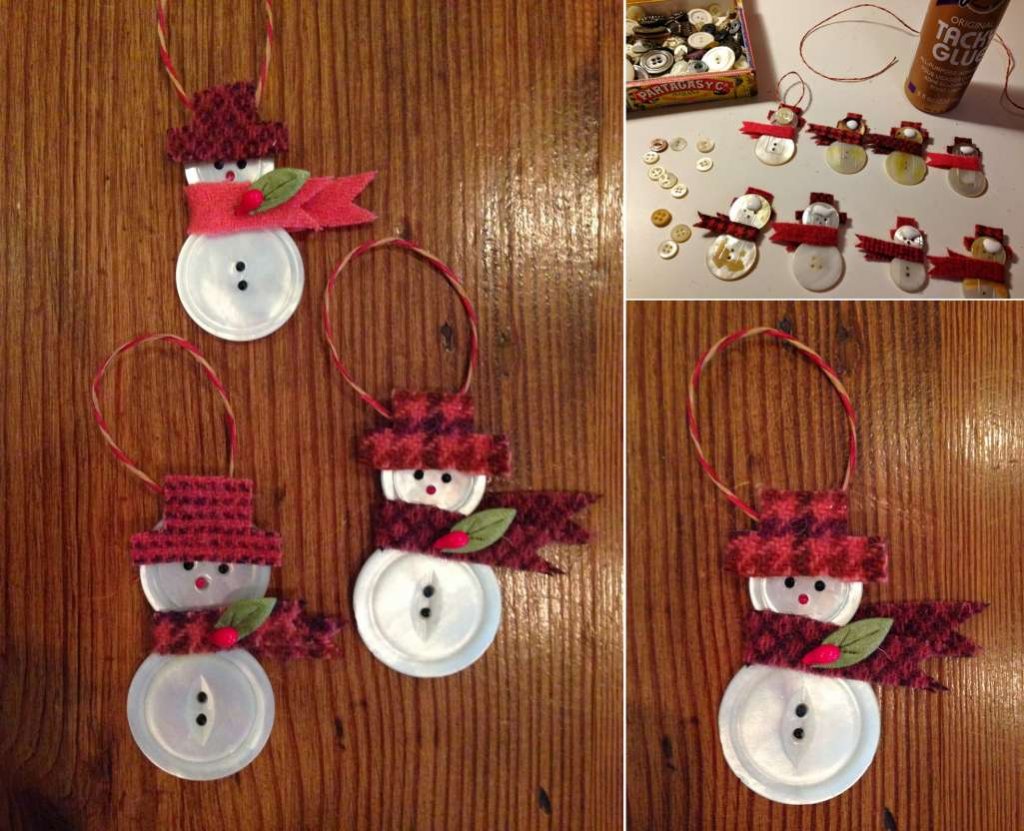 Create these snowman ornaments with white buttons, wool, burlap ribbon, seed beads, and twine.
A Button Clock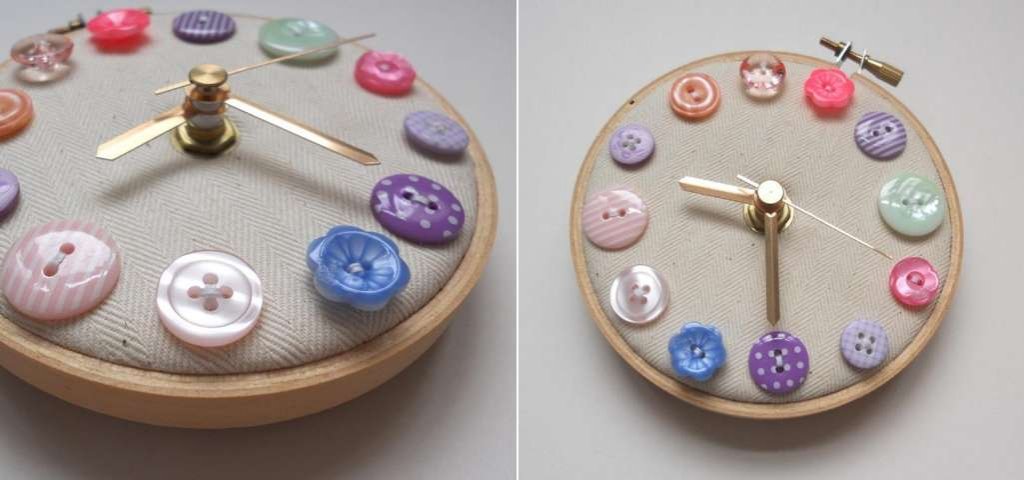 Use an embroidery hoop, fabric, buttons and a clock making kit to make this cool clock.
Make a Calendar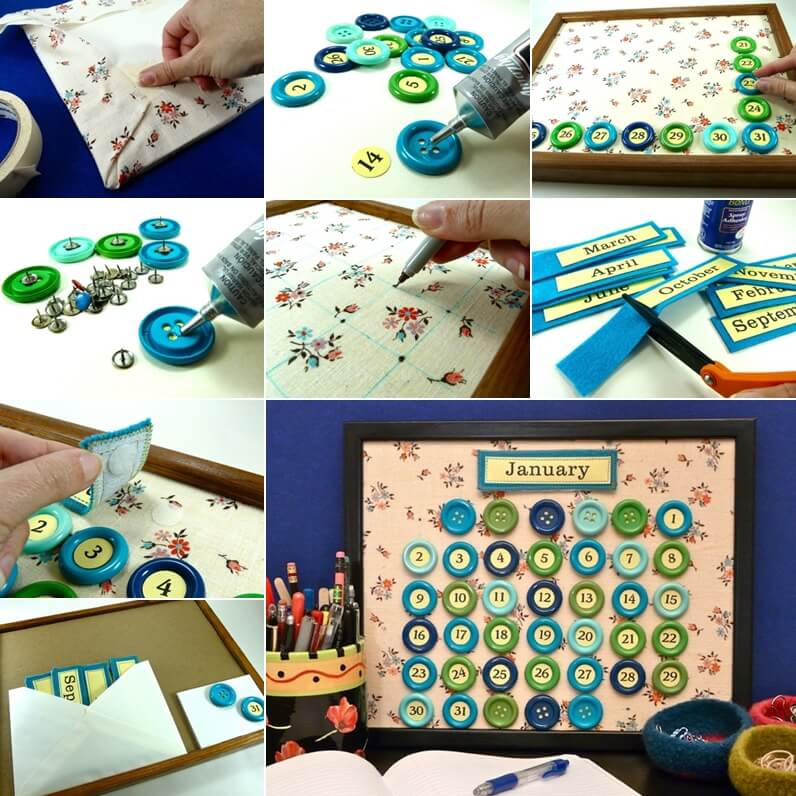 For a perpetual calendar use thumbtacks for the 'buttons dates' and velcro dots for the months.