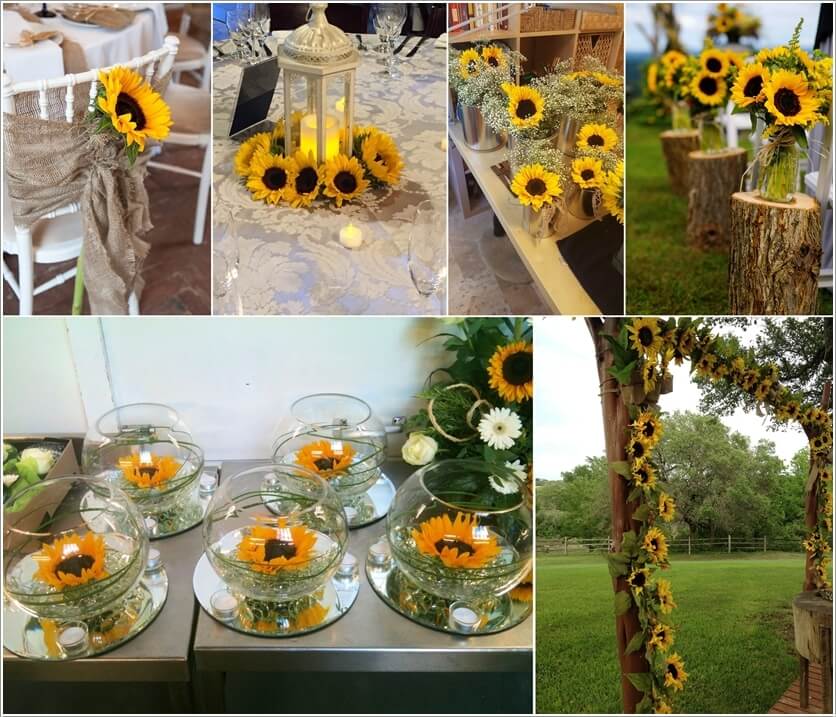 If you can't decide which flowers or theme to choose for a summer wedding you have to plan the decor for then try decorating with sunflowers. They are cheerful and can liven up the wedding. So, here are some ideas that you might want to try:
1. Put an LED Candle inside a Lantern and Surround It with Sunflowers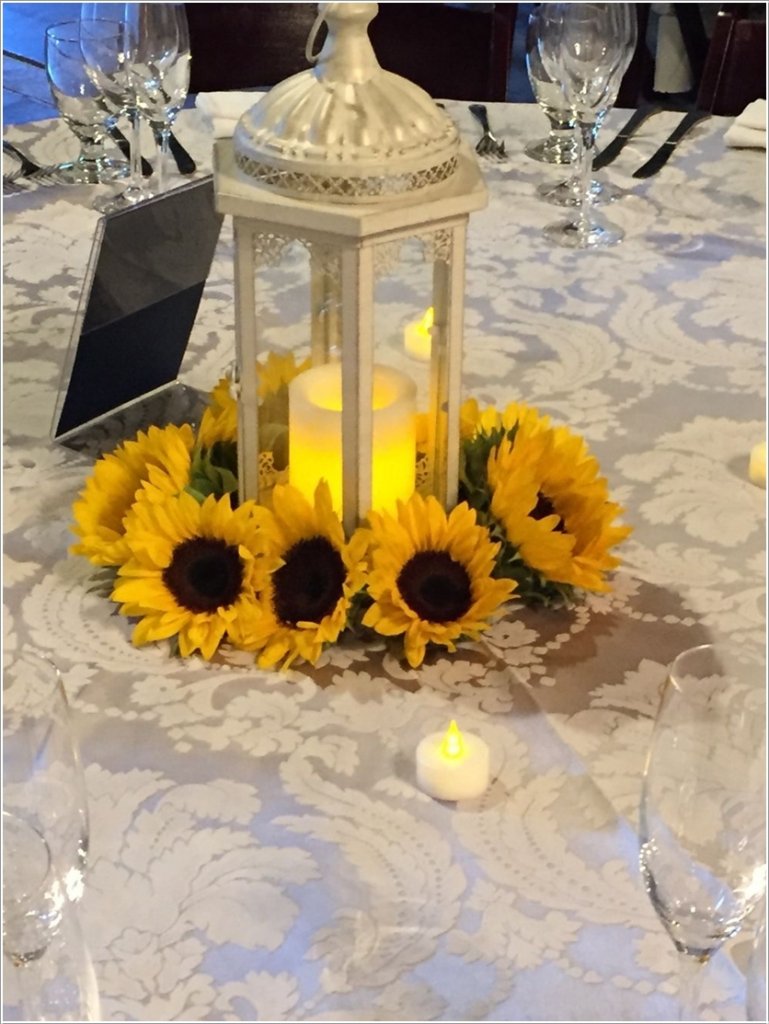 Image via: ohbestdayever
2. Fill Galvanized Metal Buckets with Baby's Breath and Sunflowers for a Contrast of Silver, White and Yellow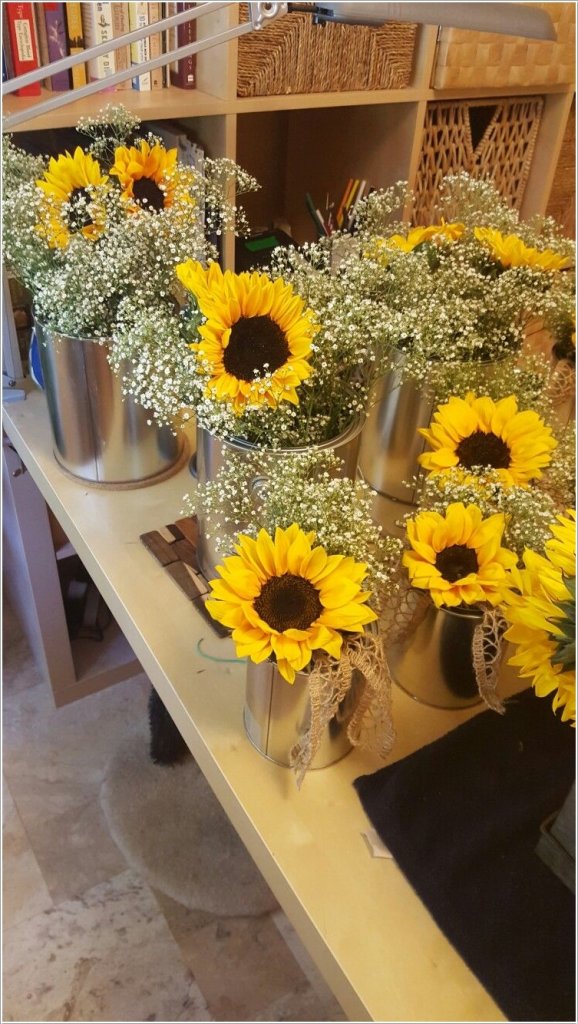 Image via: pinterest
3. Tie Burlap Streamers Around The Chairs and Embellish Each with a Large Sunflower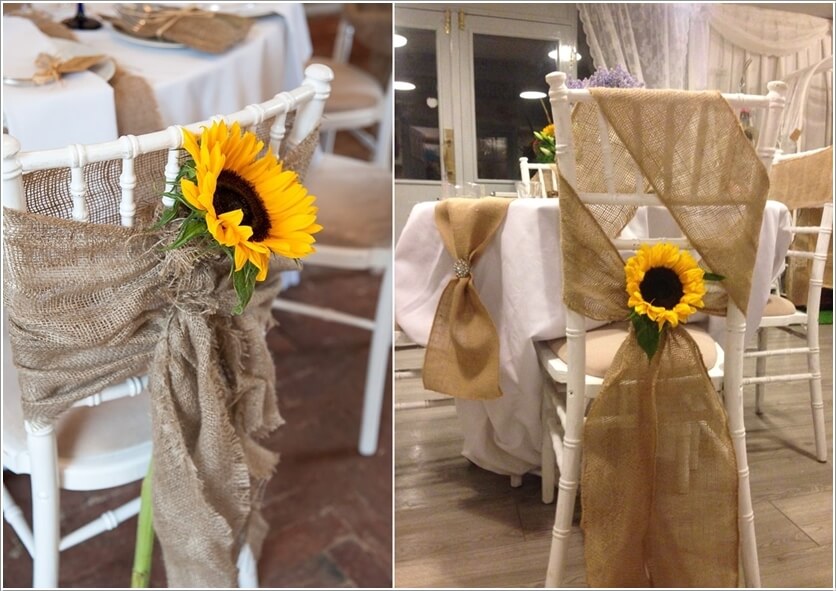 Image via: happywedd , pinterest
4. Embellish The Wedding Arch with Sunflowers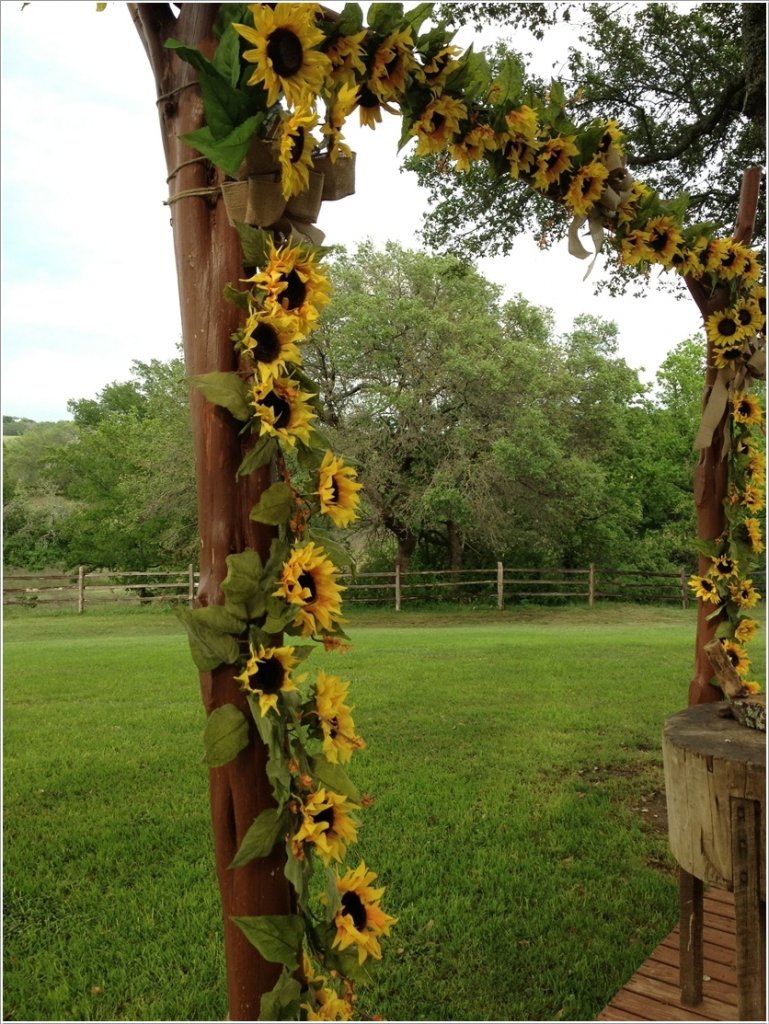 Image via: smartvaforu
5. Fill Mason Jars with Bunches of Sunflowers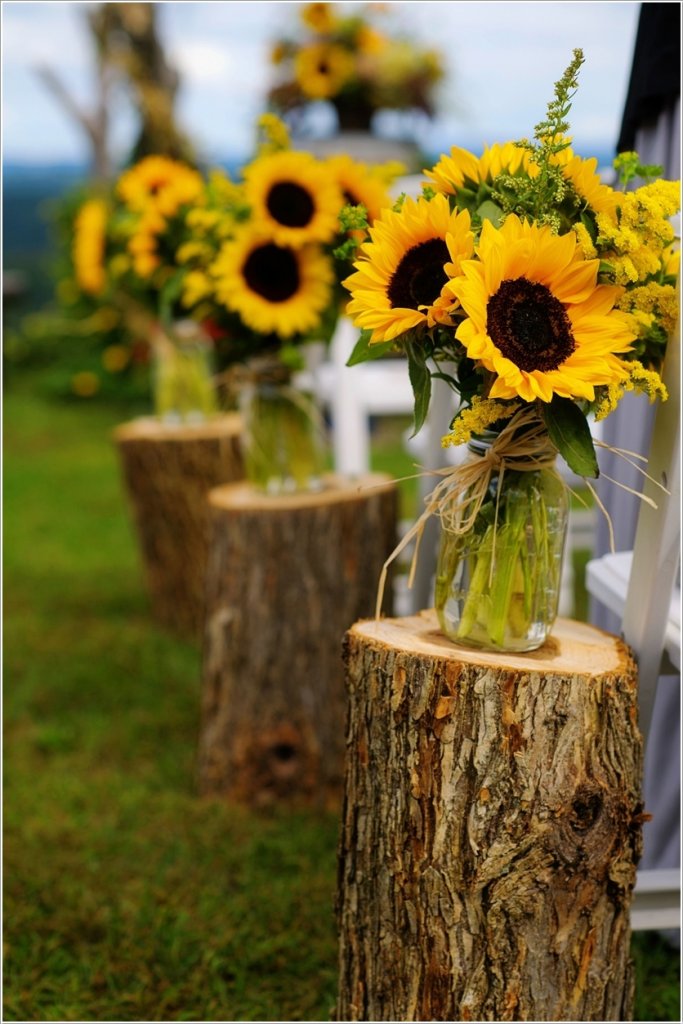 Image via: mariee
6. Fill Small Fish Bowls with Glass Gems and Put a Sunflower in Each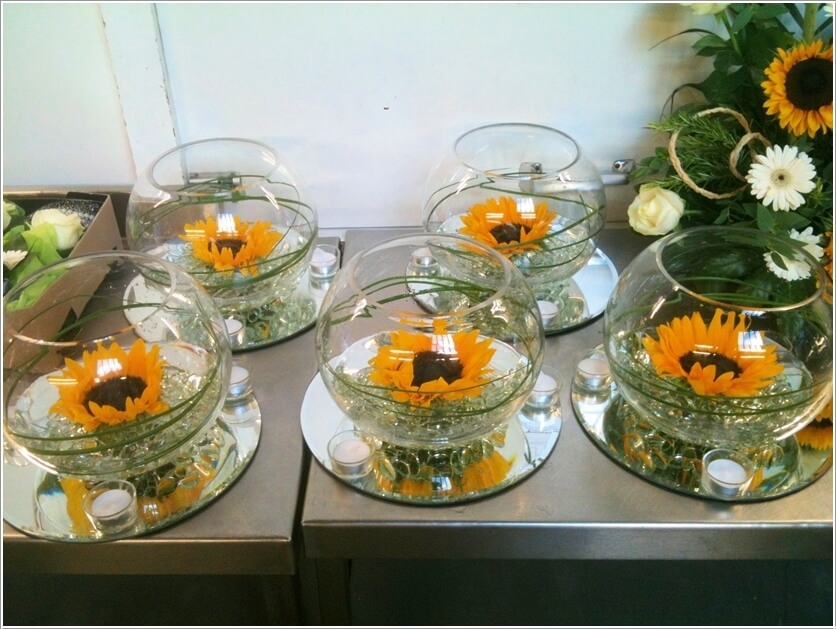 Image via: pinterest
7. Hang Sunflower Pomanders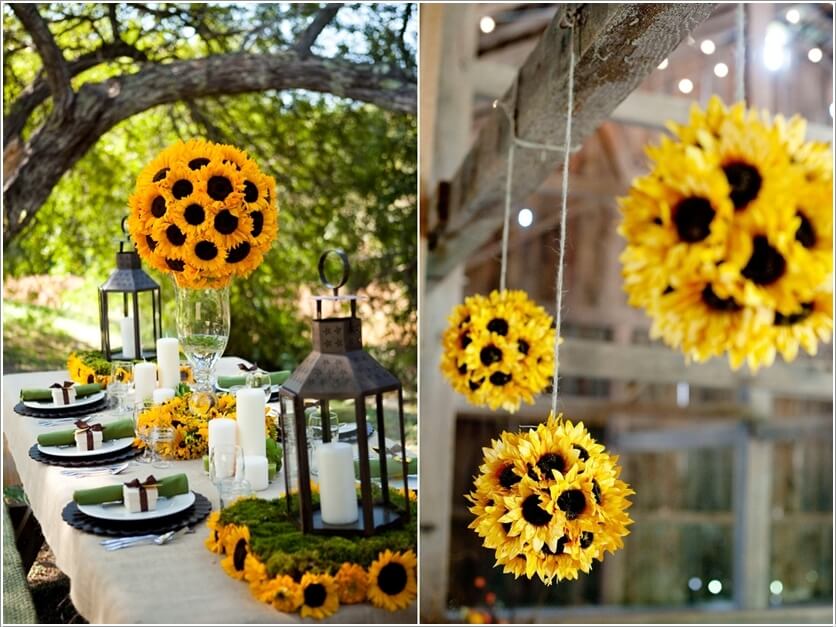 8. Design a Photography Backdrop with Sunflowers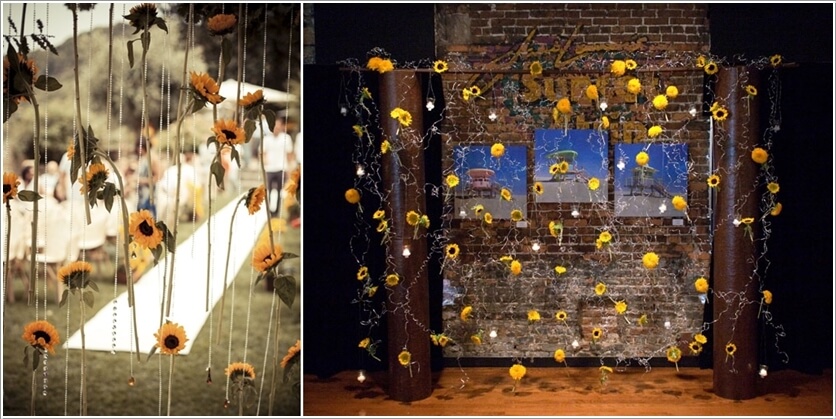 Image via: weddingomania , leeforrestdesign
9. Put a Vase Filled with Sunflowers inside a Birdcage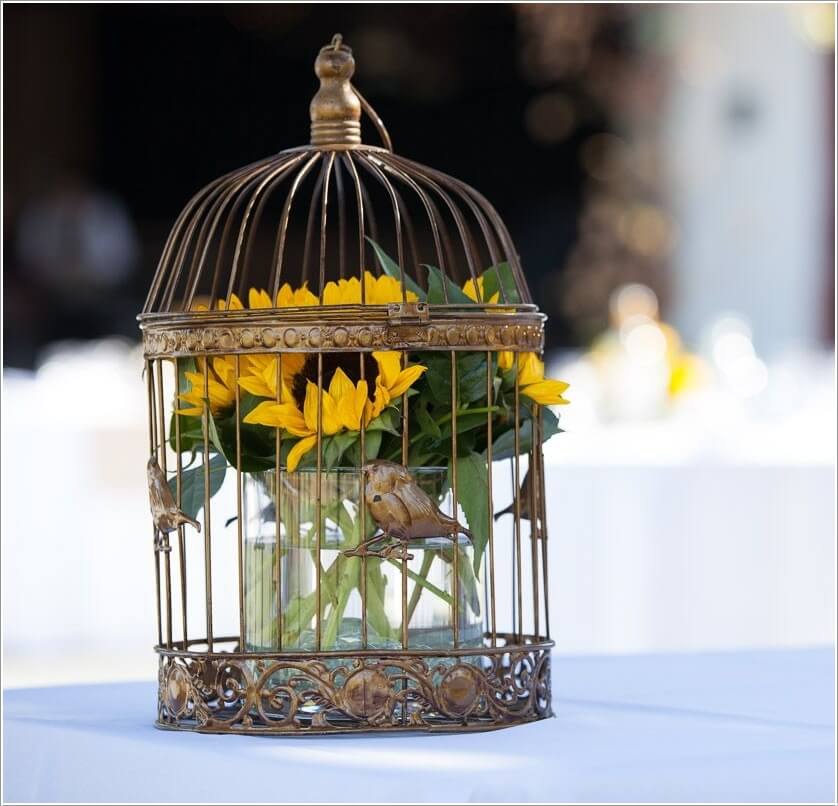 Image via: pinterest
10. Fill Sunflowers in Blue Bottles and Perch Them on Top of Log Slices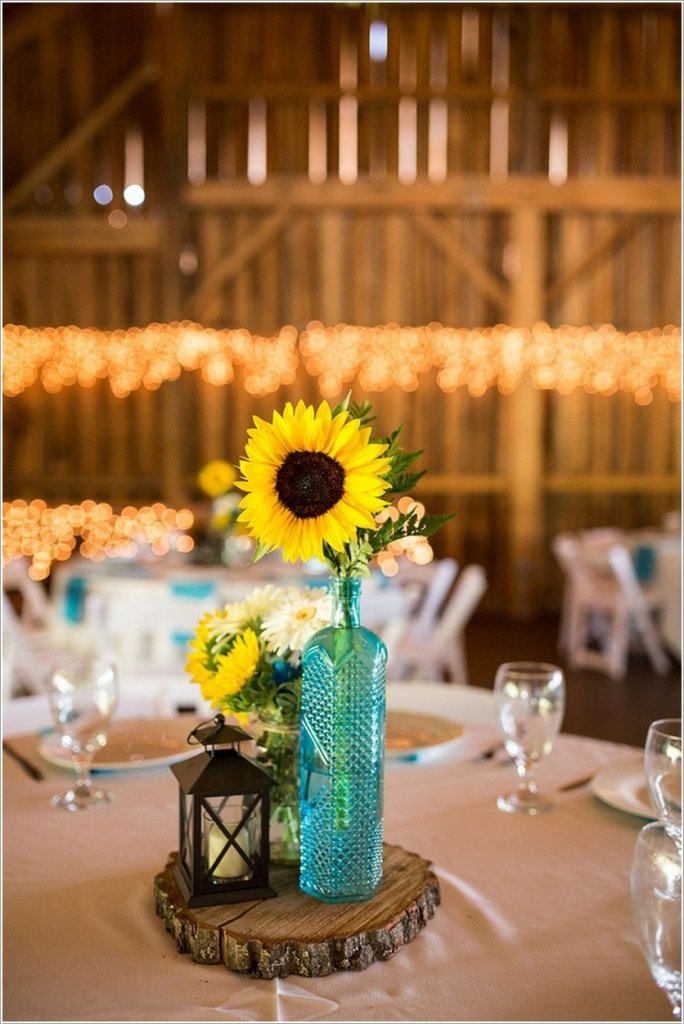 Image via: pinterest
Which among the above ideas is your favorite? Also let us know which other flower you would love to do a wedding decor with. We would love to hear from you. Happy decorating!