Ottomans are of many kinds varying in shapes, materials and sizes. So here are some living room designs for you that have been added chic ottomans. Have a look…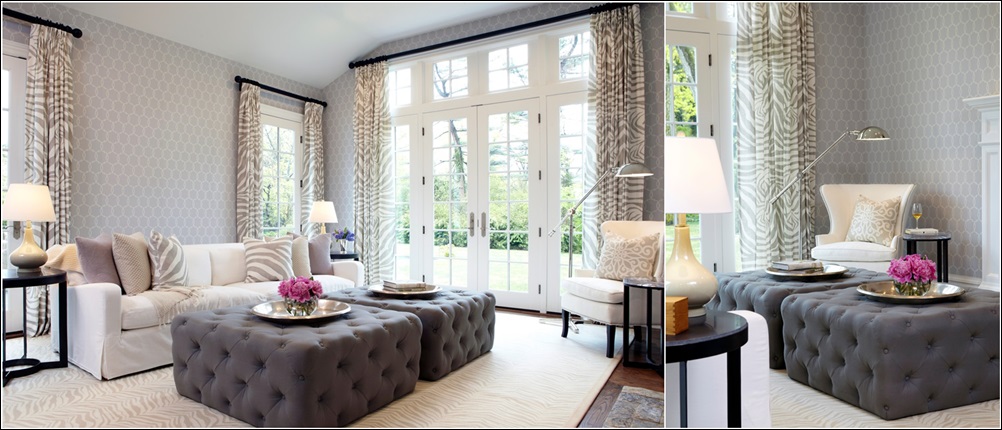 This living room designed in earth tones is added a sudden life with the use of two brownish tufted ottomans instead of coffee tables.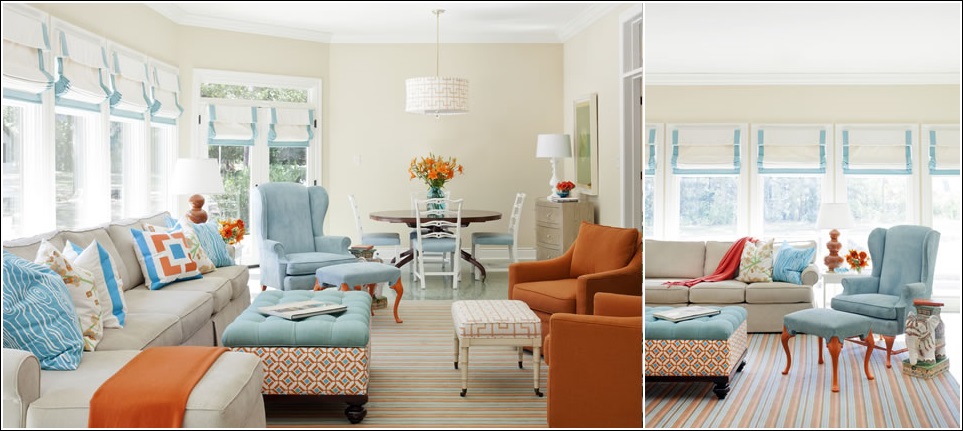 This living area is designed with a color mix of light blue and orange and is having an ottoman that has a pale blue tufted upper surface and a print in blue and orange at the sides going gorgeously well with the rest of the fixtures.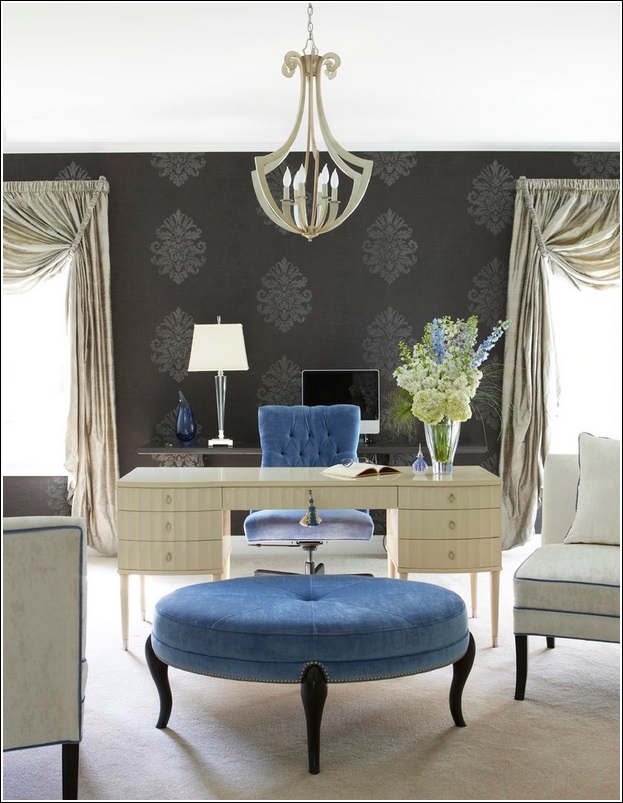 This one is a contemporary home office designed in grey and beige added a spark through the use of a circular blue ottoman that is in unity with the color of the office chair.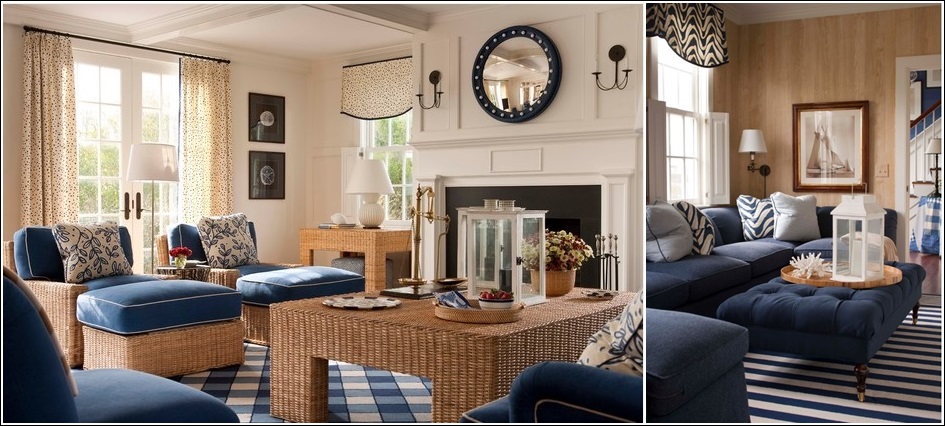 If you are a fan of coastal style interior and you want to use ottomans in this theme then these two pictures are for your inspiration. The first one has wicker base blue ottomans placed with the sofa seats. The second one has a navy blue tufted ottoman in place of a coffee table.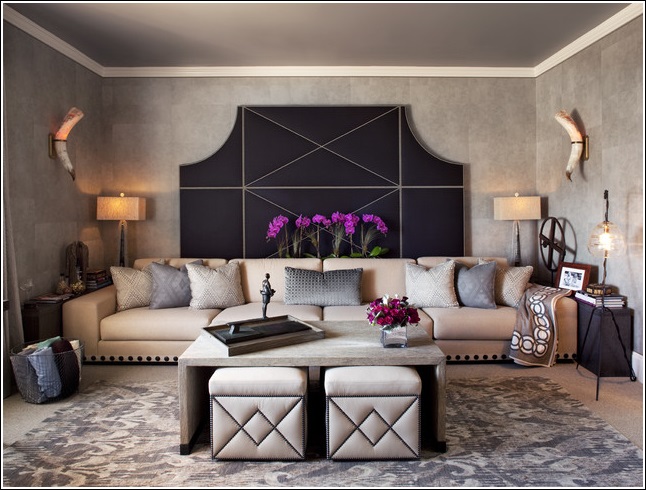 This living space is having a bench instead of a coffee table and under it there are two cubicle ottomans. It can be a great space saving idea as you can take the ottomans out whenever needed.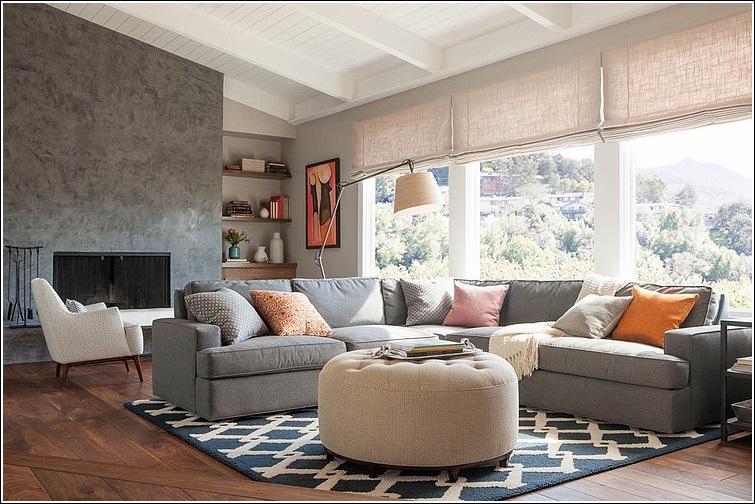 This living area is having greyish sectional with a beige colored tufted ottoman going perfect with the beige Roman shades.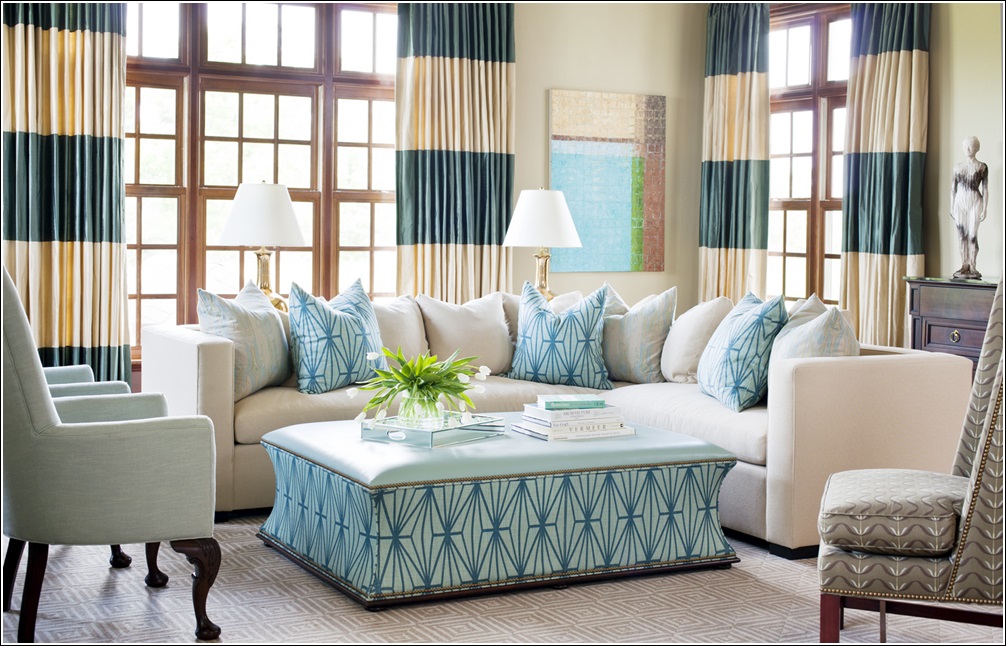 This living area is having a slightly different long ottomans with curved corners and is having a pale blue upper along with printed fabric at the sides. The sides are in coordination with the throw cushions.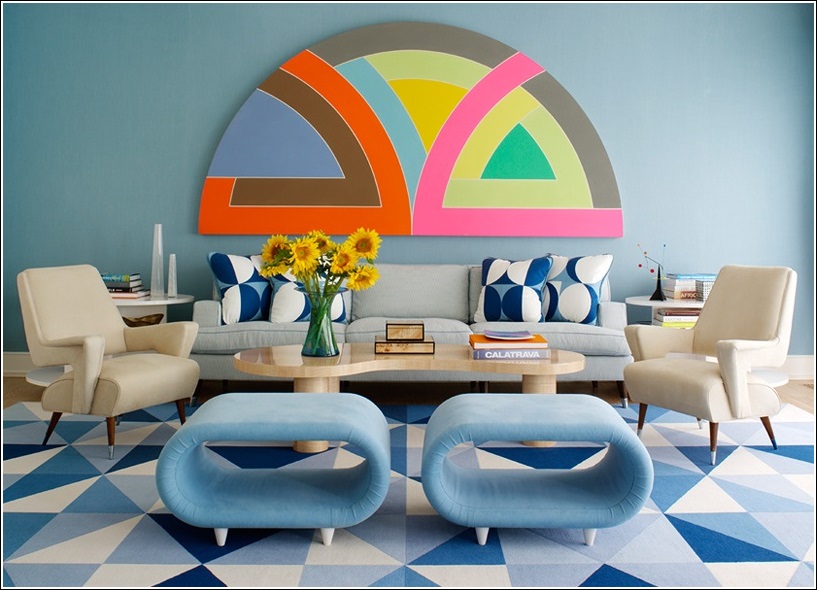 This one is a funky looking living room with colours all over and is added two ottomans that are hollow from the centre. If you also like something out of the ordinary then these ottomans are perfect for you.