If you happen to have two girls in the family who has to share one bedroom or your daughter has got so many friends, who are always love to hang around her and have so many sleep overs what will you do? And knowing girls are always die for style and fashion, you will have to put your head around to find the best way to make their room more modern and looks really chic but yet again more practical. Girls always love chit-chats, hang around with their best buddies laughing loud and more than anything but importantly to have their own privacy. Don't you think A Bunk Bed is certainly a brilliant idea for girls to do all these things freely or two siblings to share one room?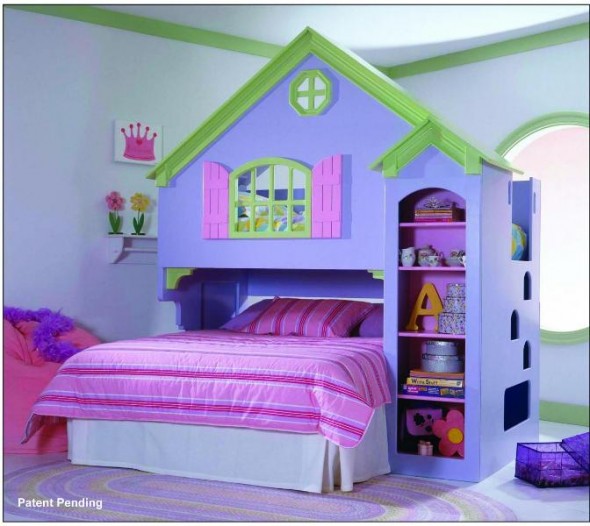 Via; rickshomestore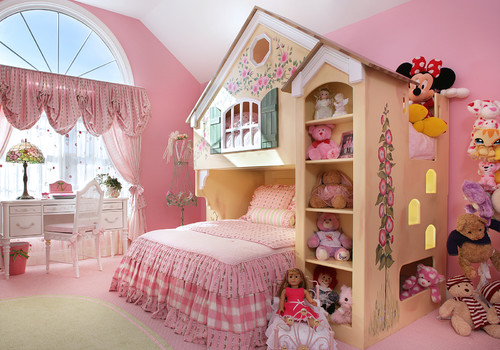 Via; sheilarichinteriors
 Bunk beds for girls always can be more stylish unique and different as there are many ways to customize as per their choice whether they love to have their barbie house, princess castle or fairyland. Look at these two unique style but totally adorable castle type bunk beds which has given space for sleeping as well as for more storage facility for toys and favors.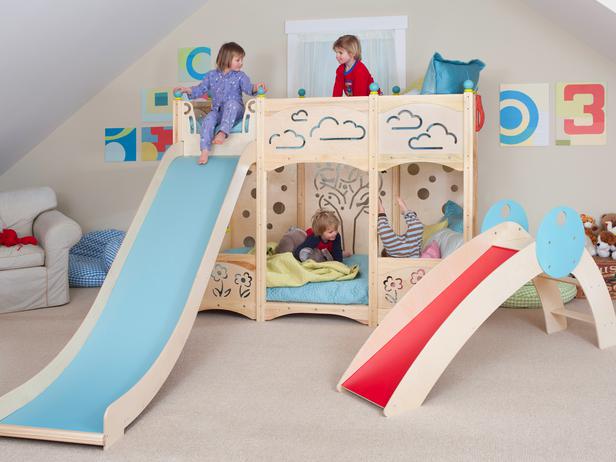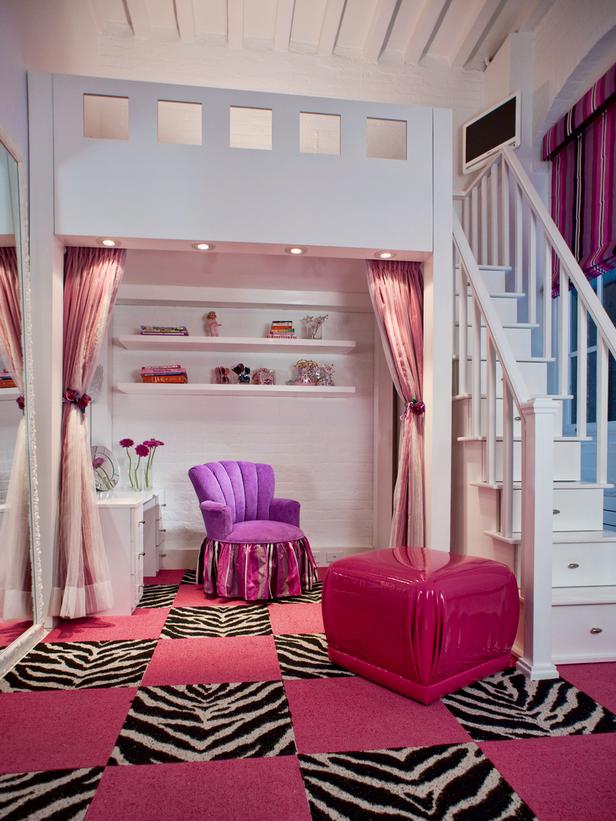 Via; plots
Always having a bunk bed, save space and bedroom interior can also be made harmony with the model we choose. It can be in totally different models and may be for so many purposes. Above bunk bed has provide more sleeping space while it has given kids tremendous pleasure of playing as well, with those safety slide downs. Second picture, this little girl has chosen to have a cozy upper bunk with a real staircase to go up and have a super privacy for sleeping and underneath wonderful study corner. Both the bunk bed designs have been space savers while it has worked for multi functions.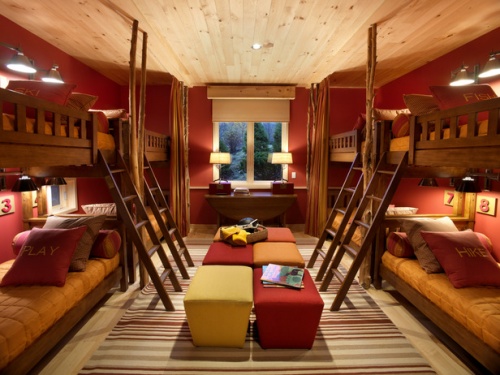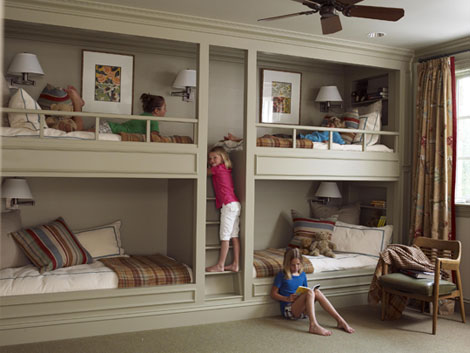 Via; plots
Again a classic space saver to these rooms with so many girls, as bunk beds are the best and fantastic solution for a room with limited space. Above pictured, kind of beds can be built in while construction going on as well as custom make when you decide decorating the room. Both the room designs have provide utmost space for bedding as well as for seating and space for playing or hang around.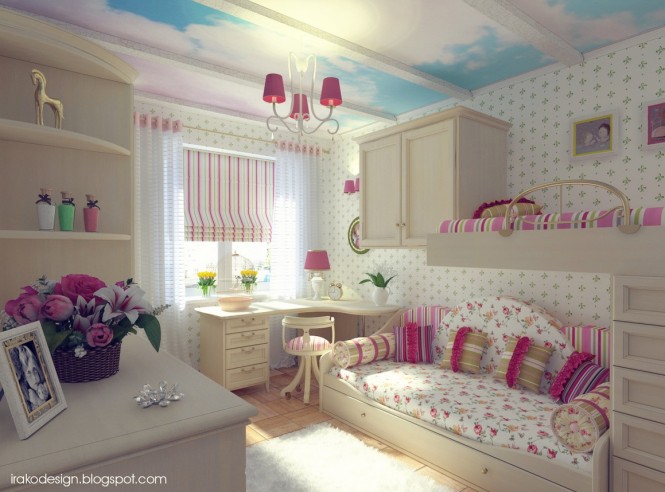 Via; irakodesign
This girly bedroom consist of a lovely bunk bed, which has converted as a luxury and comfy seating or day bed while the upper floor to have a peaceful sleep having their fantasy dreams along. Hope you enjoyed these girl's room bunk bed ideas as much as I did and agree each and every design is unique, stylish and practical to each other and depend on the space.