Any thing that is set outdoor always fascinates people and if your kitchen is outdoor that what else can anybody long for. So here are some kitchens that are set outdoor…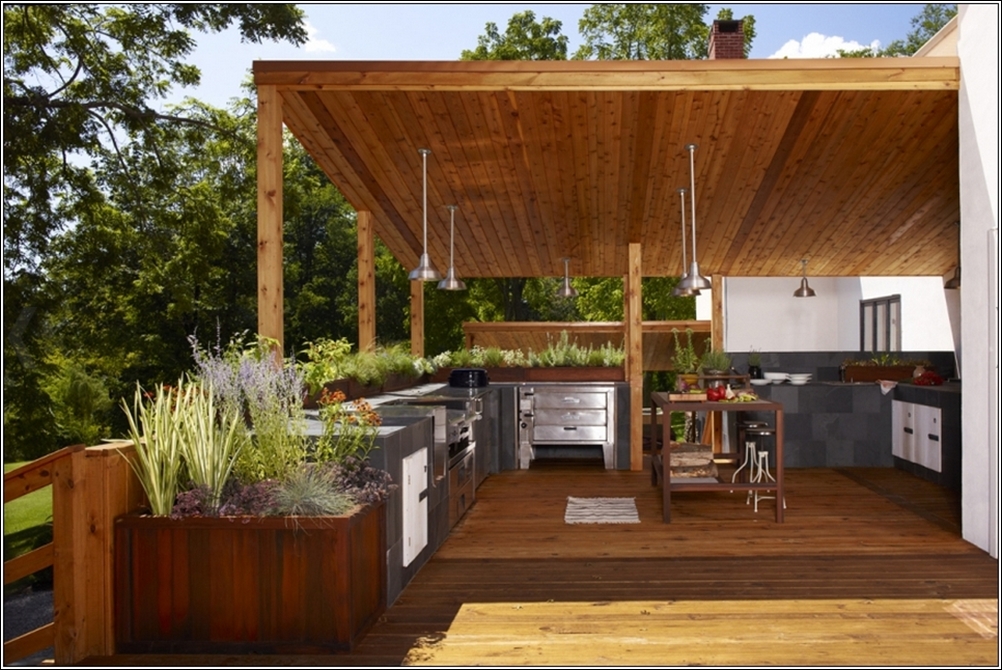 Via: Steve Giralt
1. Steve Giralt
This one is a breath takingly beauiful kitchen that is set outdoor with lush green plants and trees in its surrounds. Its ceiling has pendant lights that will turn it into a magical kitchen when lighted at night. With this the designer has added a twist of plants and flowers adding even more freshness.

Via: Dena Brody Interiors
2. Dena Brody Interiors
This kitchen has every thing you can dream for. This magnificent kitchen has cooking area at one side with big spot lights above the stoves and counters and a sitting area having cozy sofas where you can have a chat with friends and family while your splendid meal is cooking. With this it also has a dining area a bit more outside so that you can serve and enjoy your meals.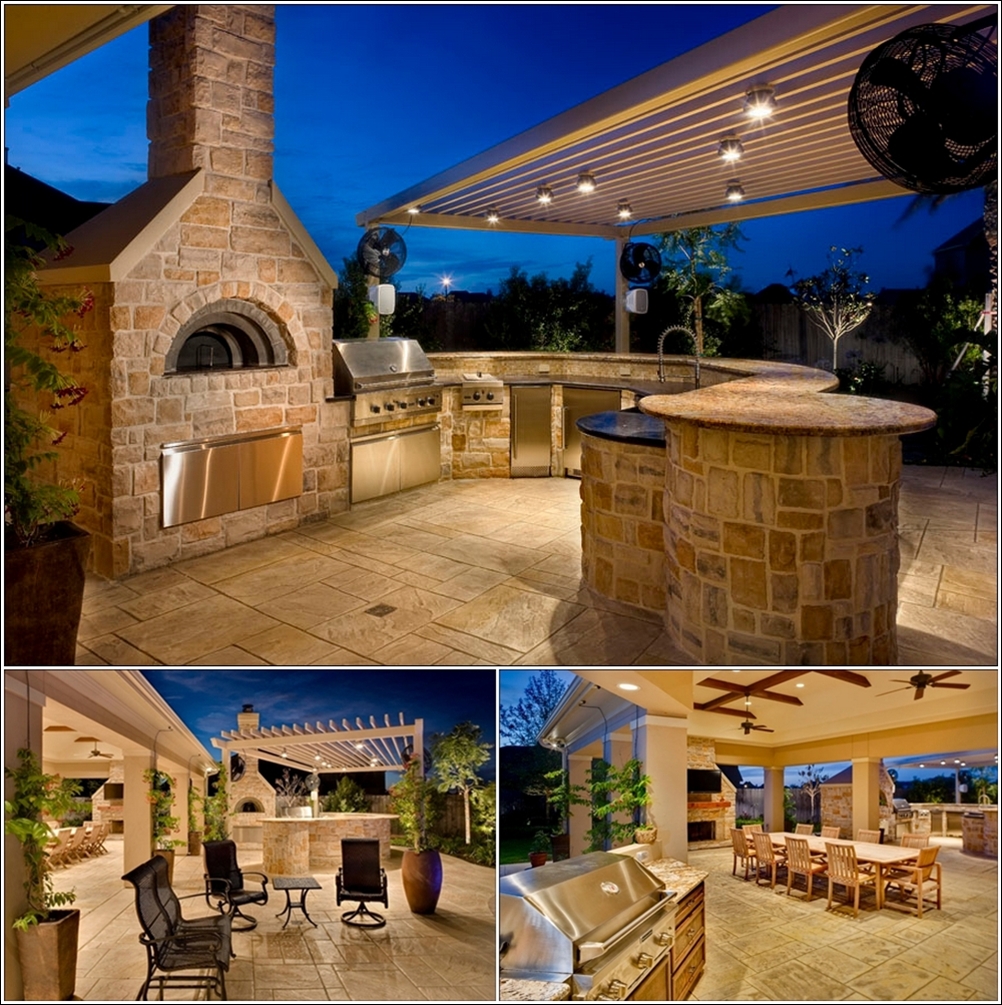 Via: Frankel Building Group
3. Frankel Building Group
This kitchen is the one any chef will dream of. It has an oven for baking lovers and two levels of counters. Also it has a wide area where a dining table is set to enjoy your meal along with outdoor cooking.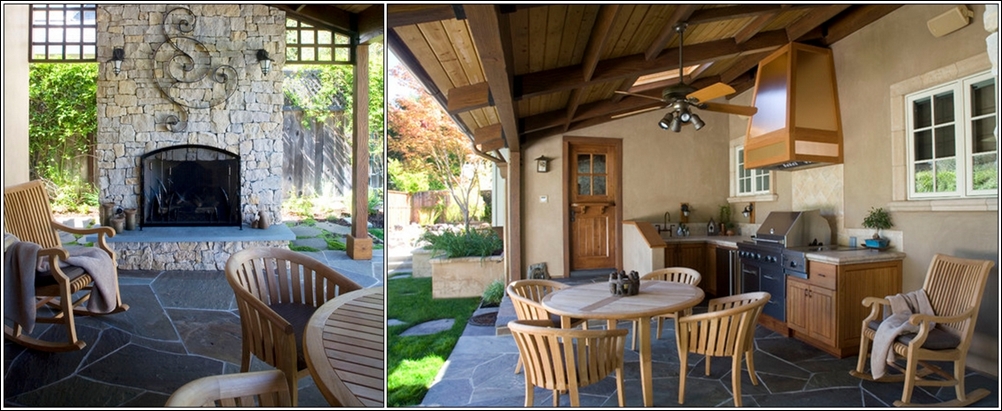 Via: Conrado
4. Conrado
This kitchen has a slanting shed with a vintage style fan and a counter and stove arrangement at one side. With this it has a small round dining table. Another interesting thing is that it is overlooking a lush green garden.

Via: Logan's Hammer
5. Logan's Hammer
This amazing outdoor kitchen has an imressive outlook with a mix of materials such as stone and wood. It has trees bordering at its sides that is giving a sublime view.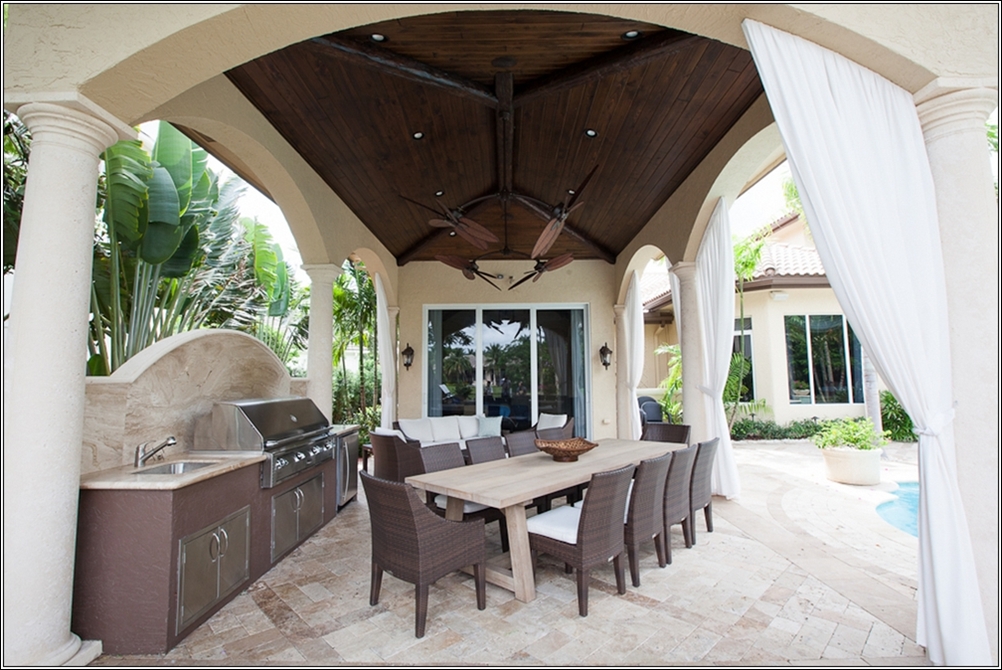 Via: Complete Home Improvement
6. Complete Home Improvement
A beautiful kitchen it is! This outdoor kitchen has a ceiling that is domed with stoves and cabinets at one side and a dining table in centre. The white drapery used in the arches is adding yet more elegance.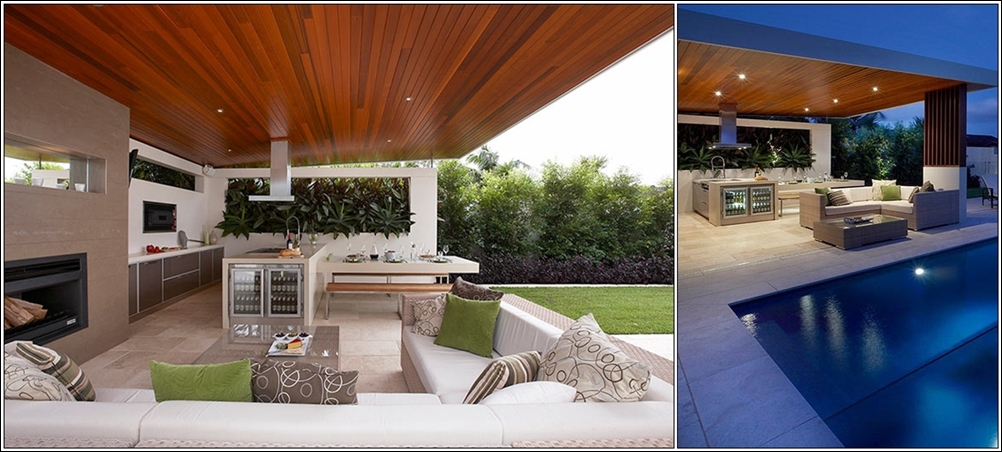 Via: Rolling Stone Landscapes
7. Rolling Stone Landscapes
This outdoor kitchen is at the pool side and houses a siting area and a cooking area with lots and lots of space that is giving a sense of freedom and tranquility.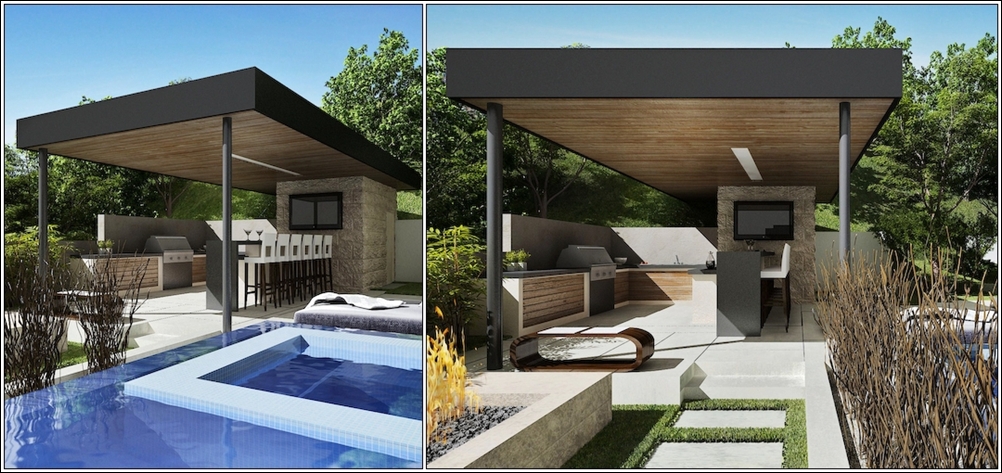 Via: 3DR Design Studio
8. 3DR Design Studio
This kitchen is also at the pool side in a scenic setting with cooking area at one side and a bar style table with chairs at the other side to plate up your meals.