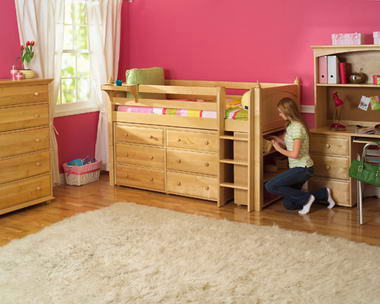 Kids can be very messy especially during the playing stage wherein toys are their ultimate world. It could cause a lot of inconvenience and, at times, small mishaps especially if these toys are left unattended on the floor. With this, it is essential that parents should teach their kids the value of cleanliness and organizing thing. This endeavor would be a lot easier if parents utilize storage devices that the kids will also enjoy to have around. There are actually several storage ideas that people can use to accomplish this task; they just have to look around and be creative.
Colored Boxes. There are some colored storage boxes being offered in stores these days that would be perfect as storage for toys. They usually come in many different sizes and all of which have unique color schemes that would never fail to attract kids' attention. With this, kids would be encouraged to organize their things upon seeing a very interesting box at their sight. These boxes can be made out of durable materials that could allow even average weighing kids to actually sit comfortably at them. These boxes can be placed in their rooms, not just as storage devices but as fixtures as well.
Storage Boxes Under the Bed. There are some beds these days that have storage areas underneath. So, instead of buying traditional beds, parents could go for this style for double purpose. With this style, kids could just easily scoop their toys off the floor and deposit them into these storages. This kind of storage would allow homeowners to save space and get the convenience they need at the same time.
Shelves. This may be the most common storage idea but they are still being utilized by many homeowners. Parents just have to consider their little one's height and make these shelves accessible to them. All they have to do is paint these shelves in very attractive shades so that kids would get very interested and would be motivated to organize their toys.
Laundry baskets. Parents could also utilize their old laundry baskets for storage purposes. This basket would be perfect for stuff toys, dolls, and other play things. Just make sure that these baskets can be placed under the bed or in a closet so that they won't occupy space. This basket will hold together these toys for the meantime and when the kid suddenly has this urge to play with them, all he has to do is get the basket from underneath.
There are actually several ways to teach your kids how to tidy up and be more organized with his toys and personal things. People just have to be very creative and resourceful. There are even times when people need not have to spend a lot of money; they just have to work on what they have.
Picture from http://www.maxtrixkids.com